Its comical free-for-all action has been a hit with gamers so far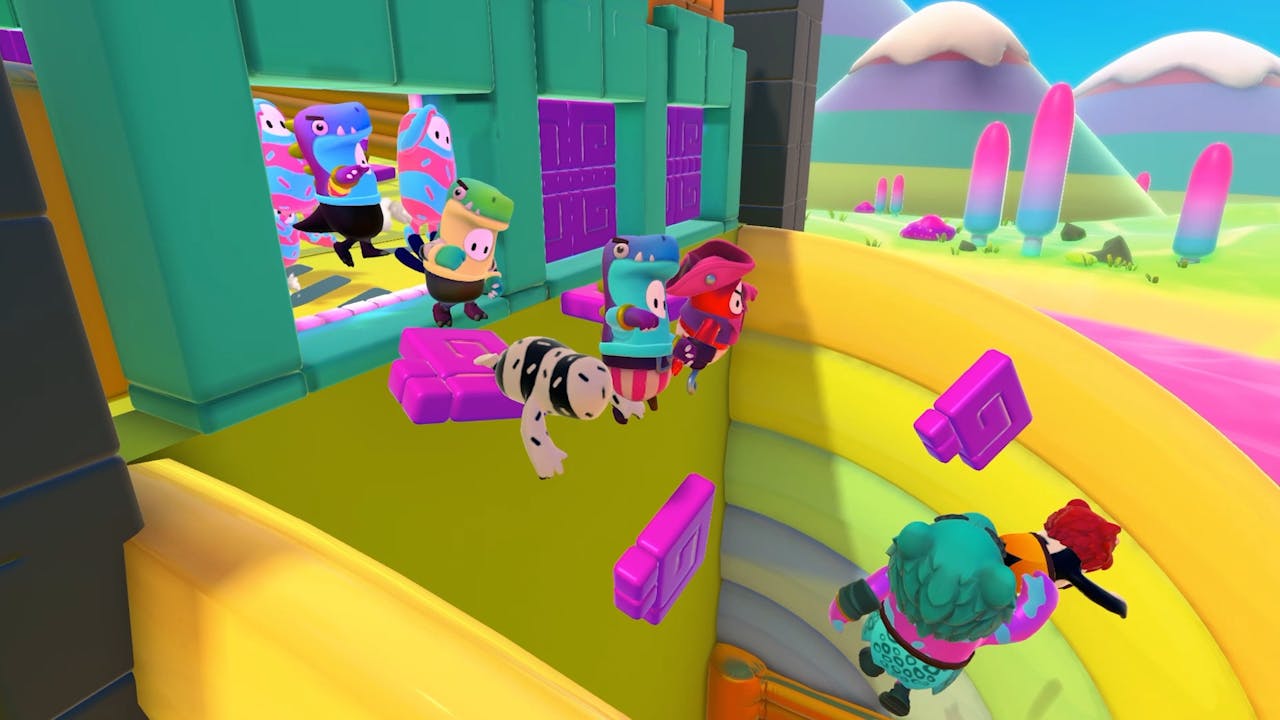 A simple yet oh so effective design, Fall Guys: Ultimate Knockout has taken the world by storm with its Massively Multiplayer battle royale-style fun - and the sales figures certainly back it up!
On August 11th, developer Mediatonic and publisher Devolver Digital revealed that the hit indie game - in which up to 60 jelly bean-like characters race through a series of Total Wipeout-esque obstacles - has shipped two million copies since it launched on August 4th for PC and PlayStation 4, a phenomenal effort in just one week.
In addition to the hilarious competitive free-for-alls where every character is out for themselves, you can also play in co-op challenges where the losing team all get eliminated. There a huge number of skins to unlock for your quirky character, from fashionable pineapple couture to the latest in bunny hats.
Aside from the fantastic two million copies sold stat, Fall Guys: Ultimate Knockout has also over 1.5 million crowns grabbed, 60 million Fall Guys take a tumble, and allegedly has been watched on Twitch for 23 million hours!
You can grab the Steam top seller right now from the Fanatical Store, where you can also find the Fall Guys: Ultimate Knockout - Collector's Edition, which includes the base game and Collector's Pack - Featuring additional costumes and 10,000 Kudos.
---
---
Share this post