The wanderer returns in VR this time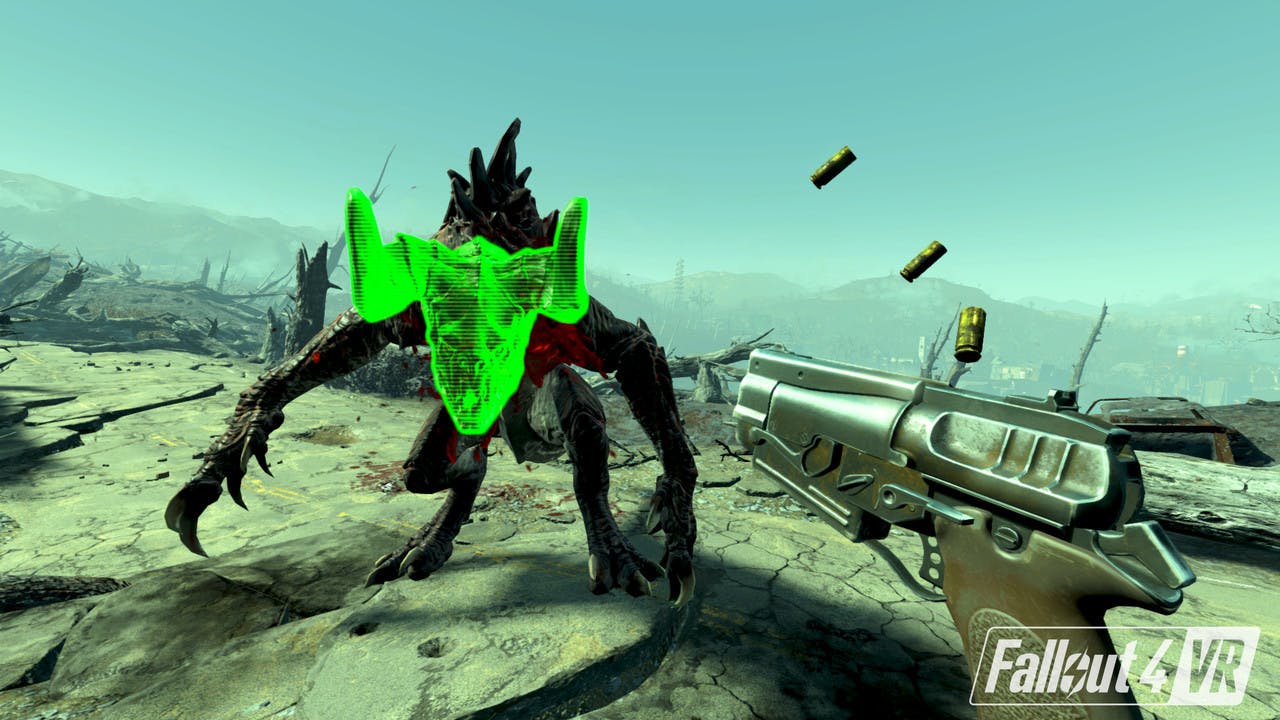 <a href="https://twitter.com/Fanatical?ref_src=twsrc%5Etfw" class="twitter-follow-button" data-show-count="false">Follow @Fanatical</a><script async src="https://platform.twitter.com/widgets.js" charset="utf-8"></script>
Fallout 4 proved to be yet another popular game from the franchise, scooping awards and opening up its post-apocalyptic world to millions of avid explorers.
Now, Fallout 4 returns but through the world of Virtual Reality - welcome back to the Wasteland, welcome to Fallout 4 VR.
Ahead of Fallout 4 VR's launch on the Fanatical site tomorrow (December 12th) we take a look at what's been confirmed about the game so far.
About Fallout 4 VR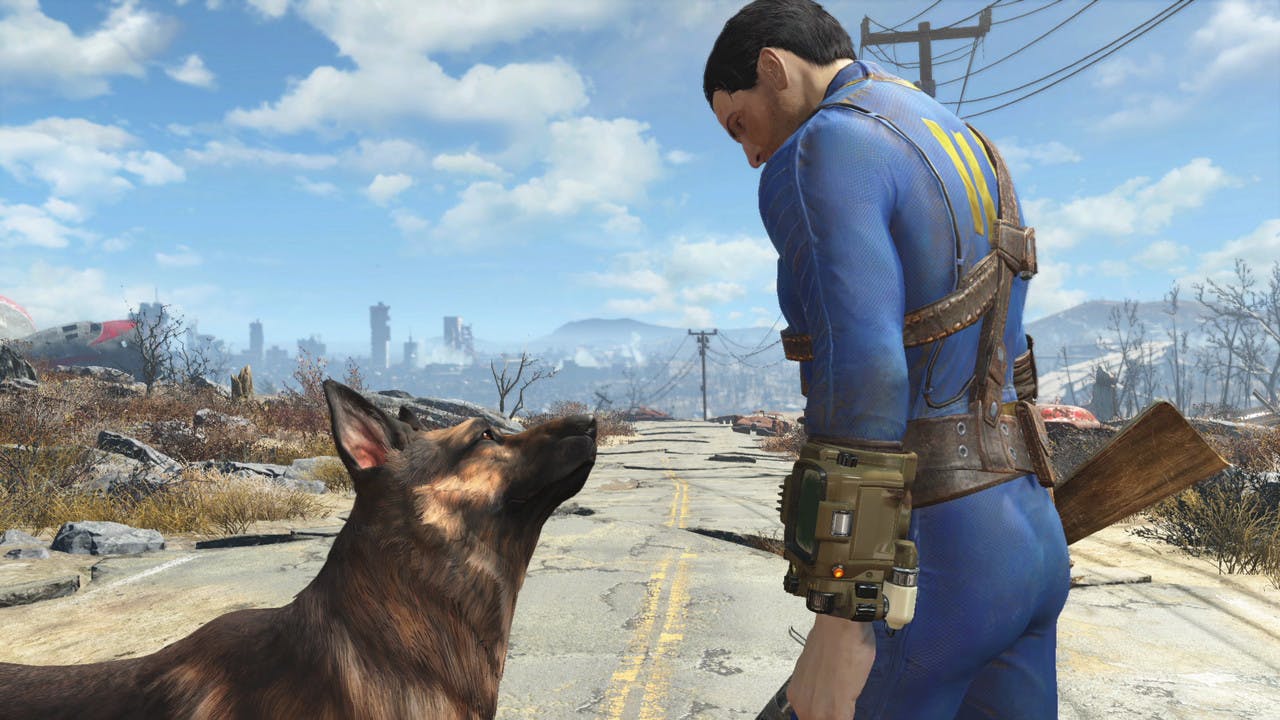 Firstly, this isn't just an additional VR DLC to the original Fallout 4 game, this is a full-blown version which is fully-compatible with VR. The legendary post-apocalyptic adventure from Bethesda - and winner of more than 200 'Best of' awards, including the DICE and BAFTA Game of the Year - includes the complete core game with all-new combat, crafting, and building systems fully re-imagined for VR.
The freedom of exploring the Wasteland comes alive like never before as players take control of the sole survivor of Vault 111, entering a world destroyed by a nuclear blast. Every second is a fight for survival, and every choice is yours.
Build settlements, join forces or make enemies, there are a whole host of opportunities to explore and experiment. Use the V.A.T.S feature to slow down time to aim at weak parts of your enemy for the most effective attack, with often gruesome mini death-scenes as a result.
How do I move and craft in Fallout 4 VR?
Players can choose from two movement options in Fallout 4 VR, the first being the standard motion via pressing the Vive controller's touchpad. There's also the 'teleportation' option (the movement used in DOOM VFR) which is where players point to a specific location with the controller and move almost instantly to that spot, which will be handy for dodging oncoming attacks.
With crafting, using workshops and placing materials in settlements, the Vive controller will be present on screen with a rotational menu. Using the circular touchpads and buttons, players can select materials and items before placing them by aiming the controllers in the preferred location.
Can you use mods in Fallout 4 VR?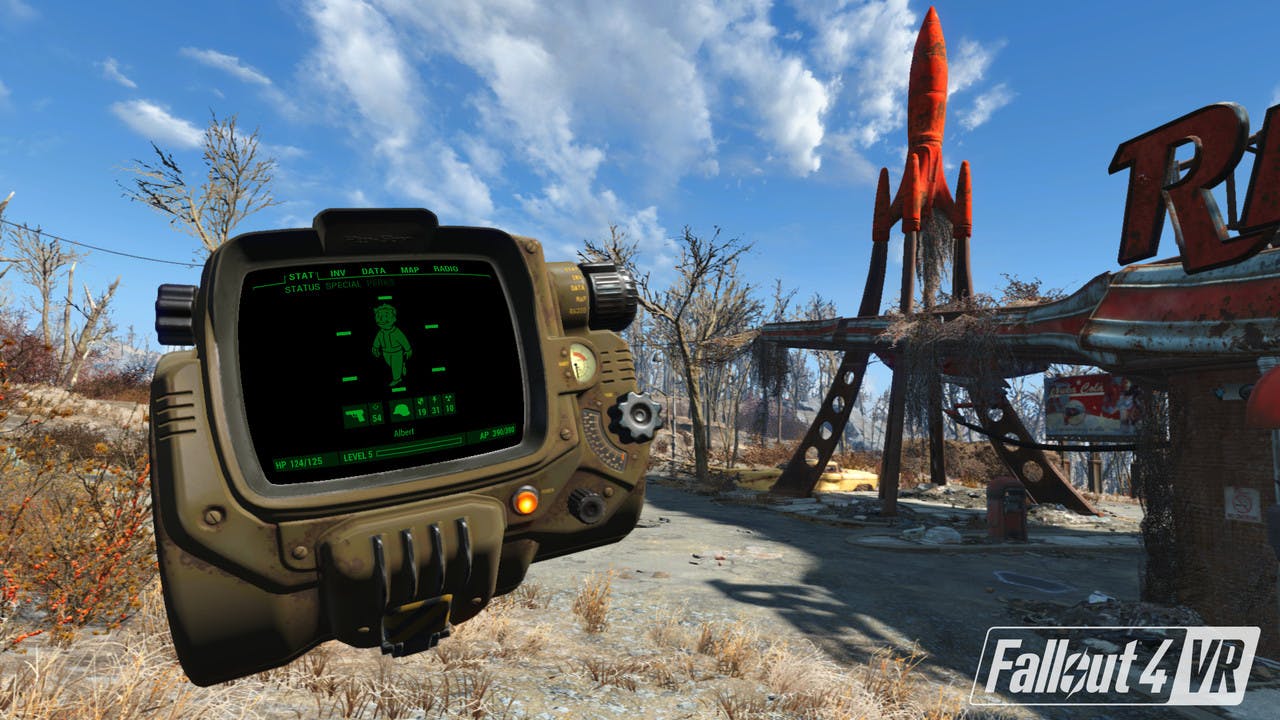 At present, the Creation Club content will not be available in Fallout 4 VR, but that's not to say that mods won't become available later down the line.
Are the DLC and expansions from Fallout 4 in Fallout 4 VR?
At launch, Fallout 4 VR will only have the 'core game' from Fallout 4, confirms Bethesda. However, there appears to be plans to add additional content in the form of DLC at a later date, as early footage of the game showed a couple of missions only currently available in DLC for the original.
Grab your Steam key for Fallout 4 VR right now at fanatical.com
---
---
Share this post