Unmissable prices on top titles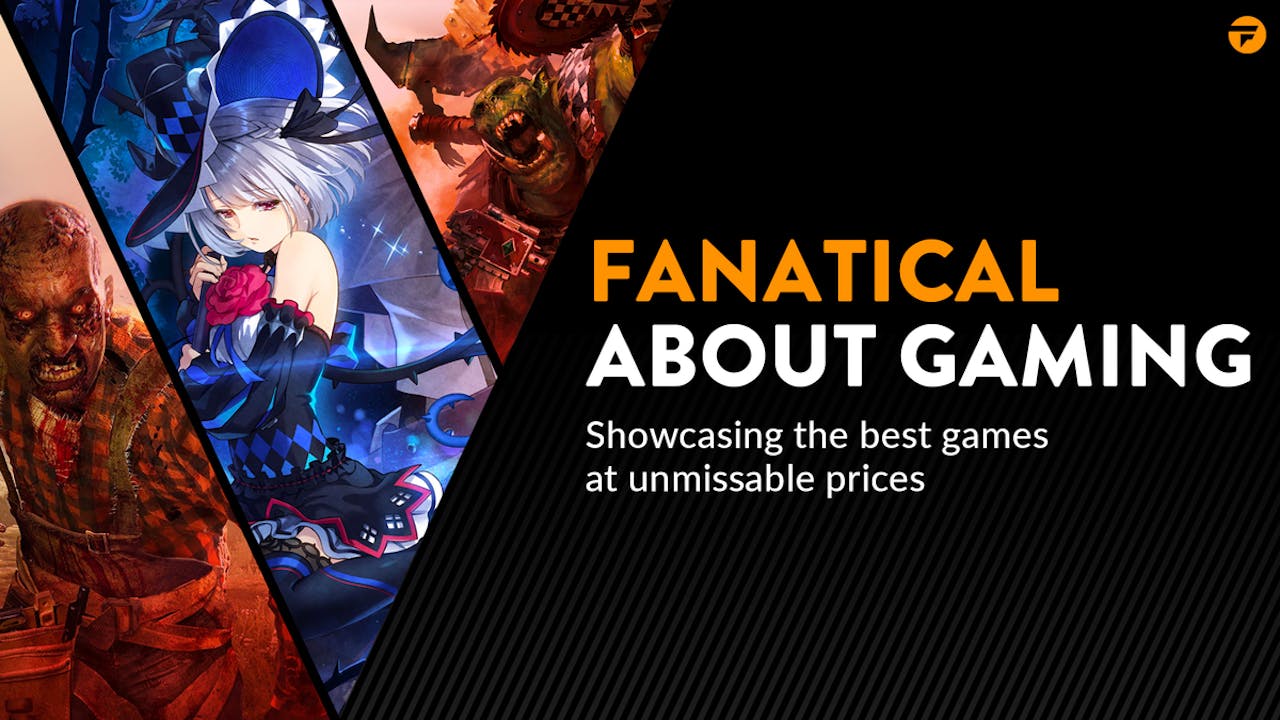 We're Fanatical (quite literally) about gaming, and that means that we're always striving to deliver a showcase of fantastic AAA and Indie PC games, at unmissable prices.
Today is no exception, we've launched a range of great deals that we just felt the need to really shout about - bringing you top titles from the best publishers around. Check out our round-up of the top deals below, there are so many to choose from and you'll no doubt find the perfect games for your library.
Fanatical About Gaming - Top deals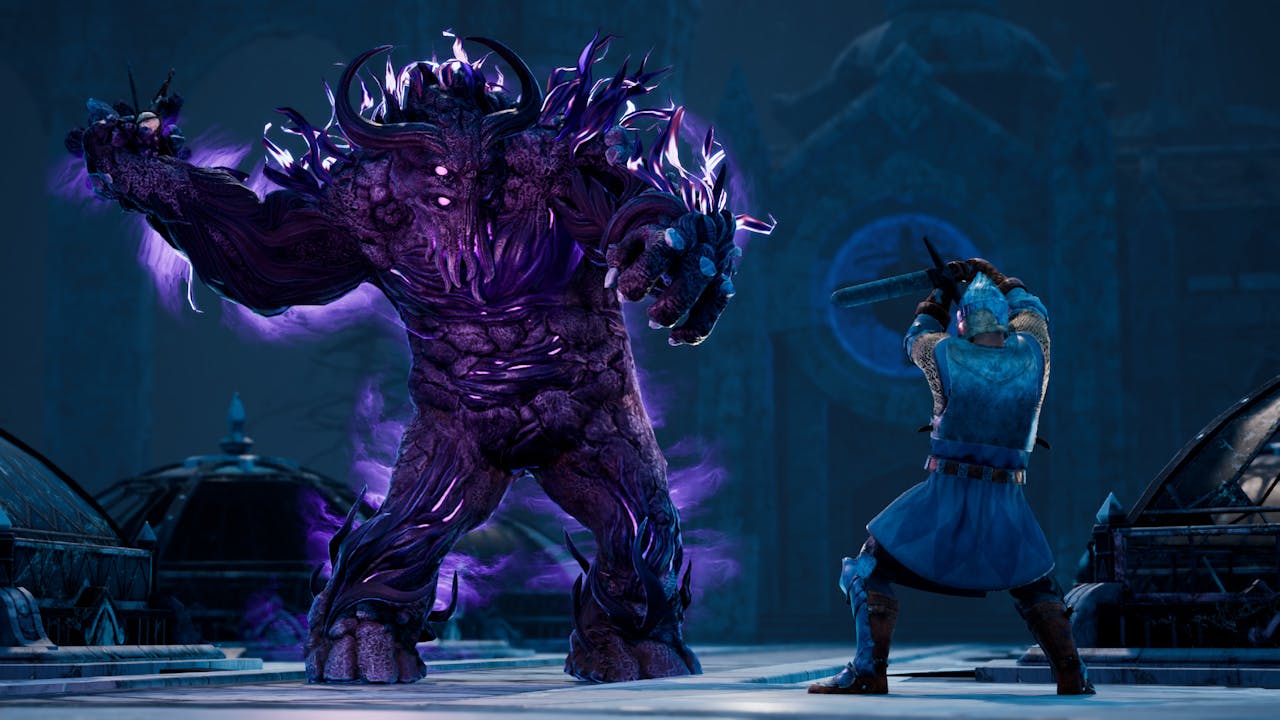 <b><a href="https://www.fanatical.com/game/baldurs-gate-ii-enhanced-edition">Baldur's Gate II: Enhanced Edition</a> - SAVE 80%</b>
<b><a href="https://www.fanatical.com/game/baldurs-gate-enhanced-edition">Baldur's Gate: Enhanced Edition</a> - SAVE 85%</b>
<b><a href="https://www.fanatical.com/dlc/baldurs-gate-siege-of-dragonspear">Baldur's Gate: Siege of Dragonspear DLC</a> - SAVE 80%</b>
<b><a href="https://www.fanatical.com/bundle/baldurs-gate-the-complete-saga">Baldur's Gate: The Complete Saga</a> - SAVE 83%</b>
<b><a href="https://www.fanatical.com/game/blasphemous">Blasphemous</a> - SAVE 66%</b>
<b><a href="https://www.fanatical.com/game/borderlands-the-handsome-collection-aspyr">Borderlands: The Handsome Collection</a> - SAVE 75%</b>
<b><a href="https://www.fanatical.com/game/command-modern-operations">Command: Modern Operations</a> - SAVE 50%</b>
<b><a href="https://www.fanatical.com/game/date-a-live-rio-reincarnation-hd">DATE A LIVE: Rio Reincarnation HD</a> - SAVE 60%</b>
<b><a href="https://www.fanatical.com/game/death-end-re-quest">Death end re;Quest</a> - SAVE 70%</b>
<b><a href="https://www.fanatical.com/game/death-end-re-quest-2">Death end re;Quest 2</a> - SAVE 65%</b>
<b><a href="https://www.fanatical.com/game/dragon-star-varnir">Dragon Star Varnir</a> - SAVE 70%</b>
<b><a href="https://www.fanatical.com/game/dying-light-platinum-edition">Dying Light - Platinum Edition</a> - SAVE 77%</b>
<b><a href="https://www.fanatical.com/game/fantasy-general-ii-invasion">Fantasy General II</a> - SAVE 40%</b>
<b><a href="https://www.fanatical.com/game/far-cry-5">Far Cry 5</a> - SAVE 82%</b>
<b><a href="https://www.fanatical.com/game/far-cry-5-gold-edition">Far Cry 5 - Gold Edition</a> - SAVE 82%</b>
<b><a href="https://www.fanatical.com/game/far-cry-new-dawn">Far Cry New Dawn</a> - SAVE 77%</b>
<b><a href="https://www.fanatical.com/game/field-of-glory-ii">Field of Glory II</a> - SAVE 67%</b>
<b><a href="https://www.fanatical.com/game/field-of-glory-empires">Field of Glory: Empires</a> - SAVE 30%</b>
<b><a href="https://www.fanatical.com/game/for-honor-complete-edition">FOR HONOR - Complete Edition</a> - SAVE 77%</b>
<b><a href="https://www.fanatical.com/game/for-honor-marching-fire-edition">FOR HONOR®: Marching Fire Edition</a> - SAVE 77%</b>
<b><a href="https://www.fanatical.com/game/for-honor">FOR HONOR</a> - SAVE 86%</b>
<b><a href="https://www.fanatical.com/bundle/goat-simulator-goaty-edition">Goat Simulator: GOATY Edition</a> - SAVE 77%</b>
<b><a href="https://www.fanatical.com/game/golf-with-your-friends">Golf With Your Friends</a> - SAVE 40%</b>
<b><a href="https://www.fanatical.com/game/highrisers">Highrisers</a> - SAVE 15%</b>
<b><a href="https://www.fanatical.com/game/icewind-dale-enhanced-edition">Icewind Dale: Enhanced Edition</a> - SAVE 70%</b>
<b><a href="https://www.fanatical.com/game/king-s-bounty-ii-dukes-edition">King's Bounty II - Duke's Edition</a> - SAVE 10%</b>
<b><a href="https://www.fanatical.com/bundle/metal-slug-pack">METAL SLUG PACK</a> - SAVE 67%</b>
<b><a href="https://www.fanatical.com/game/monster-sanctuary">Monster Sanctuary</a> - SAVE 33%</b>
<b><a href="https://www.fanatical.com/game/monster-sanctuary-deluxe">Monster Sanctuary Deluxe</a> - SAVE 33%</b>
<b><a href="https://www.fanatical.com/game/morkredd">Morkredd</a> - SAVE 50%</b>
<b><a href="https://www.fanatical.com/game/neverwinter-nights-enhanced-edition">Neverwinter Nights: Enhanced Edition</a> - SAVE 70%</b>
<b><a href="https://www.fanatical.com/game/nurse-love-addiction">Nurse Love Addiction</a> - SAVE 60%</b>
<b><a href="https://www.fanatical.com/game/nurse-love-syndrome">Nurse Love Syndrome</a> - SAVE 60%</b>
<b><a href="https://www.fanatical.com/game/overcooked-2">Overcooked! 2</a> - SAVE 55%</b>
<b><a href="https://www.fanatical.com/game/planescape-torment-enhanced-edition">Planescape: Torment: Enhanced Edition</a> - SAVE 70%</b>
<b><a href="https://www.fanatical.com/game/rim-world">RimWorld</a> - SAVE 17%</b>
<b><a href="https://www.fanatical.com/dlc/rim-world-royalty">RimWorld - Royalty</a> - SAVE 10%</b>
<b><a href="https://www.fanatical.com/game/rpg-maker-mv">RPG Maker MV</a> - SAVE 75%</b>
<b><a href="https://www.fanatical.com/game/rpg-maker-xp">RPG Maker XP</a> - SAVE 90%</b>
<b><a href="https://www.fanatical.com/game/sid-meiers-civilization-vi-new-aspyr">Sid Meier's Civilization VI</a> - SAVE 77%</b>
<b><a href="https://www.fanatical.com/game/sid-meiers-civilization-vi-platinum-edition-aspyr">Sid Meier's Civilization VI Platinum Edition</a> - SAVE 61%</b>
<b><a href="https://www.fanatical.com/dlc/sid-meiers-civilization-vi-rise-and-fall-aspyr">Sid Meier's Civilization VI: Rise and Fall DLC</a> - SAVE 67%</b>
<b><a href="https://www.fanatical.com/game/sid-meier-s-civilization-vi-anthology-aspyr">Sid Meier's Civilization VI Anthology</a> - SAVE 55%</b>
<b><a href="https://www.fanatical.com/dlc/sid-meier-s-civilization-vi-gathering-storm-aspyr">Sid Meier's Civilization VI: Gathering Storm</a> - SAVE 77%</b>
<b><a href="https://www.fanatical.com/game/sim-city-4-deluxe-edition">SimCity 4 Deluxe Edition</a> - SAVE 85%</b>
<b><a href="https://www.fanatical.com/game/sniper-ghost-warrior-contracts">Sniper Ghost Warrior Contracts</a> - SAVE 70%</b>
<b><a href="https://www.fanatical.com/bundle/star-wars-jedi-knight-1-and-2-pack">STAR WARS Jedi Knight I & II Pack</a> - SAVE 75%</b>
<b><a href="https://www.fanatical.com/bundle/star-wars-knights-of-the-old-republic-pack">Star Wars: Knights of the Old Republic I & II Pack</a> - SAVE 75%</b>
<b><a href="https://www.fanatical.com/game/stubbs-the-zombie-in-rebel-without-a-pulse-aspyr">Stubbs the Zombie in Rebel Without a Pulse</a> - SAVE 25%</b>
<b><a href="https://www.fanatical.com/game/symphonic-rain">Symphonic Rain</a> - SAVE 70%</b>
<b><a href="https://www.fanatical.com/game/the-jackbox-party-pack">The Jackbox Party Pack</a> - SAVE 55%</b>
<b><a href="https://www.fanatical.com/game/the-jackbox-party-pack-2">The Jackbox Party Pack 2</a> - SAVE 55%</b>
<b><a href="https://www.fanatical.com/game/the-jackbox-party-pack-3">The Jackbox Party Pack 3</a> - SAVE 42%</b>
<b><a href="https://www.fanatical.com/game/the-jackbox-party-pack-3">The Jackbox Party Pack 3</a> - SAVE 42%</b>
<b><a href="https://www.fanatical.com/game/the-jackbox-party-pack-4">The Jackbox Party Pack 4</a> - SAVE 46%</b>
<b><a href="https://www.fanatical.com/game/the-jackbox-party-pack-4">The Jackbox Party Pack 4</a> - SAVE 46%</b>
<b><a href="https://www.fanatical.com/game/the-jackbox-party-pack-5">The Jackbox Party Pack 5</a> - SAVE 42%</b>
<b><a href="https://www.fanatical.com/game/the-jackbox-party-pack-6">The Jackbox Party Pack 6</a> - SAVE 42%</b>
<b><a href="https://www.fanatical.com/game/the-jackbox-party-pack-7">The Jackbox Party Pack 7</a> - SAVE 40%</b>
<b><a href="https://www.fanatical.com/bundle/jackbox-party-quadpack">The Jackbox Party Quadpack</a> - SAVE 40%</b>
<b><a href="https://www.fanatical.com/bundle/the-jackbox-party-trilogy">The Jackbox Party Trilogy</a> - SAVE 40%</b>
<b><a href="https://www.fanatical.com/bundle/the-jackbox-party-trilogy-2">THE JACKBOX PARTY TRILOGY 2.0</a> - SAVE 40%</b>
<b><a href="https://www.fanatical.com/bundle/the-jackbox-quintpack">The Jackbox Quintpack</a> - SAVE 40%</b>
<b><a href="https://www.fanatical.com/bundle/the-king-of-fighters-triple-pack">THE KING OF FIGHTERS Triple Pack</a> - SAVE 67%</b>
<b><a href="https://www.fanatical.com/game/the-king-of-fighters-xiv-steam-edition">THE KING OF FIGHTERS XIV STEAM EDITION</a> - SAVE 50%</b>
<b><a href="https://www.fanatical.com/dlc/the-sims-4-dream-home-decorator-game-pack">The Sims™ 4 Dream Home Decorator Game Pack</a> - SAVE 12%</b>
<b><a href="https://www.fanatical.com/game/uno-ultimate-edition">UNO Ultimate Edition</a> - SAVE 59%</b>
<b><a href="https://www.fanatical.com/game/warhammer-40-000-armageddon">Warhammer 40,000: Armageddon</a> - SAVE 80%</b>
<b><a href="https://www.fanatical.com/game/warhammer-40-000-sanctus-reach">Warhammer 40,000: Sanctus Reach</a> - SAVE 75%</b>
<b><a href="https://www.fanatical.com/game/worms-rumble">Worms Rumble</a> - SAVE 25%</b>
<b><a href="https://www.fanatical.com/game/worms-rumble-deluxe-edition">Worms Rumble - Deluxe Edition</a> - SAVE 25%</b>
<b><a href="https://www.fanatical.com/game/yumeutsutsu-re-after">Yumeutsutsu Re:After</a> - SAVE 50%</b>
<b><a href="https://www.fanatical.com/game/yumeutsutsu-re-master">Yumeutsutsu Re:Master</a> - SAVE 50%</b>
---
---
Share this post