Black Friday Week - Metro Redux Bundle and Tabletop Simulator in Monday's deals
By Sam Jones
- 20th Nov 2017
News
The latest offers as part of our Black Friday sales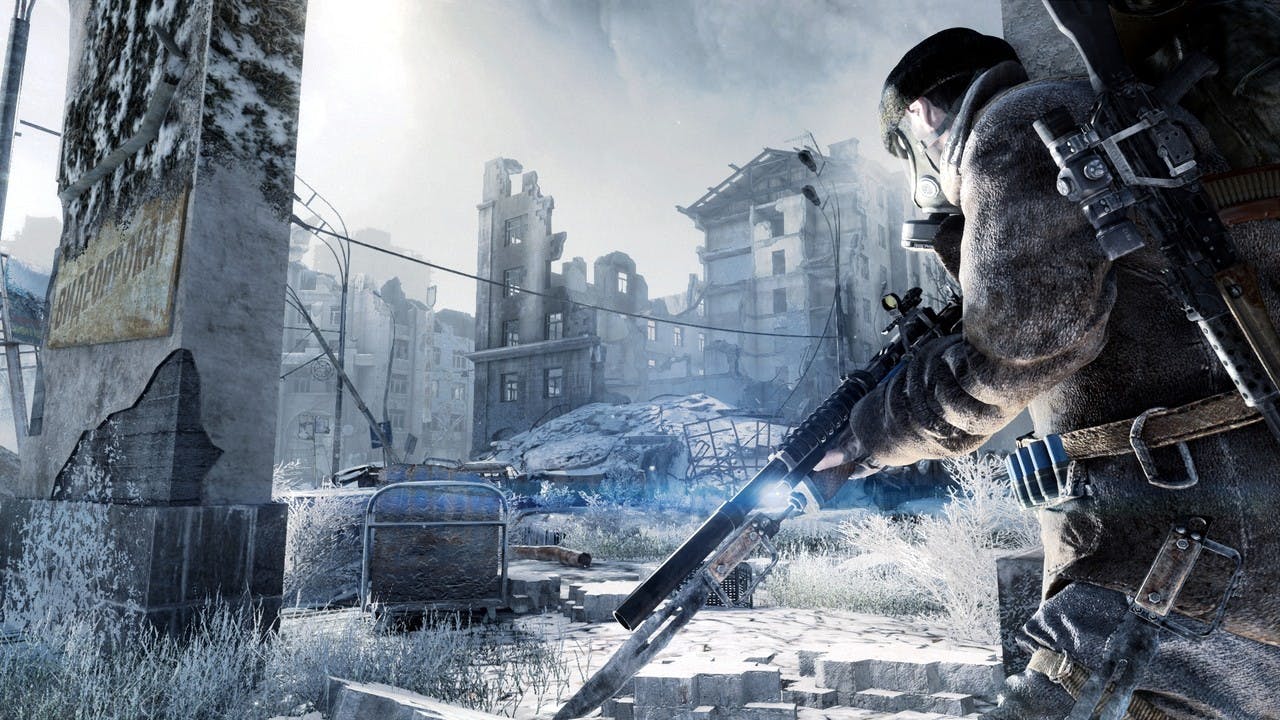 Our week-long Black Friday event kicks off with some epic savings on some of the best games - with up to 90% off!
From AAA to indies, we've got your gaming needs covered, so take a look at what's on offer today and make sure that you don't miss out.
Our top picks from Monday's deals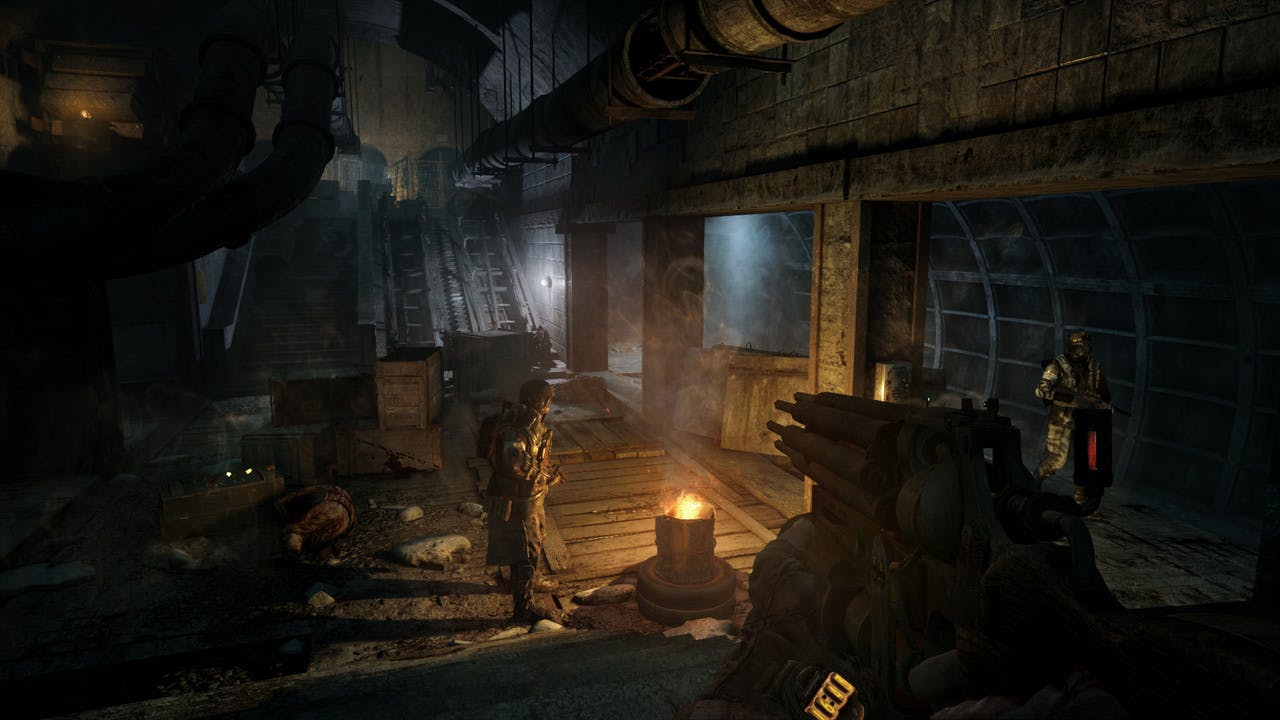 Batman: Arkham Knight
Batman: Arkham Knight brings the award-winning Arkham trilogy from Rocksteady Studios to its epic conclusion, with the ultimate Batman experience as gamers tear through the streets and soar across the skyline of the entirety of Gotham City.
In this explosive finale, Batman takes on the ultimate threat to the city that he is sworn to protect, as Scarecrow returns to unite the super criminals of Gotham and take down the Caped Crusader once and for all.
And, for the first time ever, the Batmobile makes its way to the PC as gamers finally get the chance to experience the legendary vehicle. Brought to life with a full range of high-tech gadgets and designed to be fully driveable through the game world, tear through the streets like never before.
OUR OFFER: 66% off Batman: Arkham Knight
Sniper: Ghost Warrior Trilogy
Become the sharpshooter you were born to be in the Sniper: Ghost Warrior Trilogy, which includes Sniper Art of Victory, Sniper: Ghost Warrior and Sniper: Ghost Warrior 2. Experience realistic sniping deadly locations - from the events of World War II to the treacherous mountain terrain of Sarajevo.
OUR OFFERS: Get 80% off Sniper: Ghost Warrior Trilogy, and 60% off Sniper: Ghost Warrior 3 Season Pass Edition (Deluxe Edition). Don't miss out on huge savings on individual DLC including 90% off Sniper Ghost Warrior 2: Siberian Strike.
Mortal Kombat XL
Mortal Kombat XL is a bumper edition of NetherRealm Studios' critically acclaimed Mortal Kombat X, pairing the original game with its two major expansion packs: Kombat Pack 1 and Kombat Pack 2. Enjoy next generation fatalities in high definition and step into an epic original story mode that pushes Mortal Kombat 25 years into the future.
Play as the most iconic movie characters and brand new fan favourites. Customize your fights like never before. Mortal Kombat XL includes brand new character packs, skin packs and a previously unseen environment - the Pit.
OUR OFFER: 70% off Mortal Kombat XL and 75% off Mortal Kombat Komplete Edition
Batman: Arkham VR
Experience Gotham City through the eyes of one of the world's greatest fictional detectives and redefine what it means the be the Batman as the Arkham series comes to VR with an all new mystery.

Immerse yourself in the Dark Knight's universe as you are forced to think like Batman and utilize his legendary gadgets in Virtual Reality to unravel a plot that threatens the lives of his closest allies.
OUR OFFER: Grab Batman: Arkham VR at 50% off
Darksiders Franchise Pack
Death lives. Death is not only a part of life, but a way of life. And the legendary Four Horsemen are no strangers to Death, and all its connotations. The Four Horsemen welcome Death. The Four Horsemen are Death. You are Death.

Including both epic Darksiders games with all DLC included and integrated into the game, the Franchise Pack boasts reworked level, character and environment graphics through an improved Graphics Render Engine. Running in native 1080p resolution and with tuned game balancing and loot distribution, this is the definitive way to experience the series.
The Franchise Pack includes Darksiders II: Deathinitive Edition, Darksiders II: Deathinitive Edition Soundtrack DLC and Darksiders Warmastered Edition.
OUR OFFER: 80% off Darksiders Franchise Pack
Homefront: The Revolution - Freedom Fighter Bundle
Homefront: The Revolution is an open-world first person shooter where you must lead the Resistance movement in guerrilla warfare against a superior military force. A living, breathing, open world responds to your actions - you and your Resistance Cell can inspire a rebellion on the streets and turn Occupation into Revolution, as oppressed civilians take up the fight.
The Freedom Fighter Bundle includes the base game and Expansion Pass DLC, with access to all three single-player expansions and exclusive bonuses for the online co-op experience.
OUR OFFER: Grab Homefront: The Revolution - Freedom Fighter Bundle now at 80% off
Metro Redux Bundle
Experience two of the finest story-driven shooters of all time - Metro 2033 Redux and Metro: Last Light Redux - in one amazing package. Metro 2033 and Metro: Last Light have been remastered in the latest 4A Engine, and boast two unique play styles - Spartan and Survival - plus the legendary Ranger Mode. Newcomers will experience two epic post-apocalyptic adventures combining thrilling survival horror, combat and stealth, while fans will discover the unique world of Metro transformed with incredible next generation fidelity.
OUR OFFER: 80% off Metro Redux Bundle
Tabletop Simulator 4 Pack
Take your tabletop gaming to a whole new level in virtual reality with the HTC Vive! This 4-Pack is delivered as a single Steam key and adds three extra copies of the game to your Item Inventory to give to your friends.
Create your own original games, import custom assets, automate games with scripting, set up complete RPG dungeons, manipulate the physics, create hinges & joints, and of course flip the table when you are losing the game. All with an easy to use system integrated with Steam Workshop. You can do anything you want in Tabletop Simulator. The possibilities are endless.
OUR OFFERS: Both Tabletop Simulator 4 Pack and the standalone Table Simulator are on offer at 50% off each.
Dead Cells
Don't expect Dead Cells to be a walk in the park as pattern-based monsters and demanding boss fights will teach you to choose your battles and build your strength. Every weapon has its own unique feel and rolling and dodging will become second nature, as you learn to manage the mobs of monsters that will overwhelm the unprepared.
Secret rooms, hidden passages, charming landscapes - death is the new backtracking.
OUR OFFER: 25% off Dead Cells
Other offers
Other offers available today include:
STAR DEAL: LEGO The Hobbit Complete Pack (Base game & Free DLCs) for $4.99 - This deal is only available for 24 hours.
War for the Overworld Underlord Edition - 72% off
Lords of the Fallen Game of the Year Edition - 80% off
Middle-earth: Shadow of Mordor GOTY - 60%
Red Faction Collection - 80% off
Titan Quest Anniversary Edition - 80% off
Northgard - 25% off
Sherlock Holmes and the Devil's Daughter - 60% off
Wonder Boy: The Dragon's Trap - 30% off
Moto GP 17 - 40% off
Hover - 25% off
Evoland 2 - 66% off
Furi - 50% off
SEUM: Speedrunners from Hell - 67% off
Battle vs Chess - 85% off
Rising World - 25% off
​Disgaea 2 PC - 40% off
Phantom Brave PC - 50% off
Chronicles of Mystery - The Scorpio Ritual - 90% off
Enemy Front - 90% off
Don't forget to use the BLACKFRIDAY10 discount code up until November 30th to get an extra 10% off. Please note, this code cannot be used with pre-orders, bundles or Star Deals.
Want to see more bargain games during the sales? Head over to the Fanatical store
---
Share this post