Fanatical GGBOT - What is it and how you can find your next 'good game'
Oil the cogs and breath some new life into your games library with our handy recommendation tool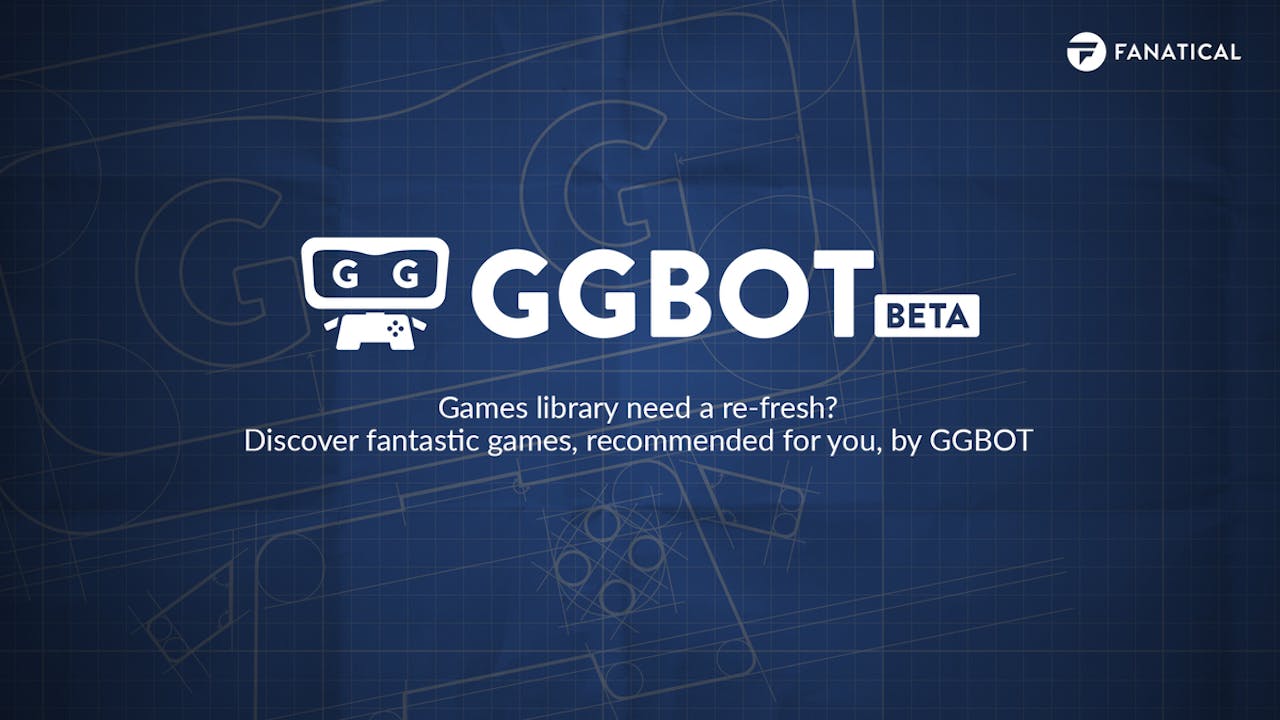 Are you looking for new games to add to your library, but unsure on where to start? Well, Fanatical is here to help with our brand-new recommendation tool… GGBOT!
Our handy little robot buddy is here to help you discover fantastic PC titles based on the games you already love to play. It's simple to use and you can even use it without a Fanatical Account - although it's worth setting one up or logging in if you're an existing member, what with all the great recommendations you're about to find.
Want to know more about GGBOT? Find out more below!
How to find awesome game recommendations with GGBOT
Finding a 'good game' has never been easier, all you need to do is simply select games that you've either already played or like the look of. GGBOT only requires at least one game to be selected, but to really help our bot find some great comparisons and recommendations, selecting five or more will certainly help.
What happens next?
Once you've selected your game/games, simply click the 'GET RECOMMENDATIONS' button at the top and our clever bot will spin a few cogs, make a few 'beep boops', and find you a great selection of PC games available to buy right now on the Fanatical Store.
Can I change my mind or edit or change my selection?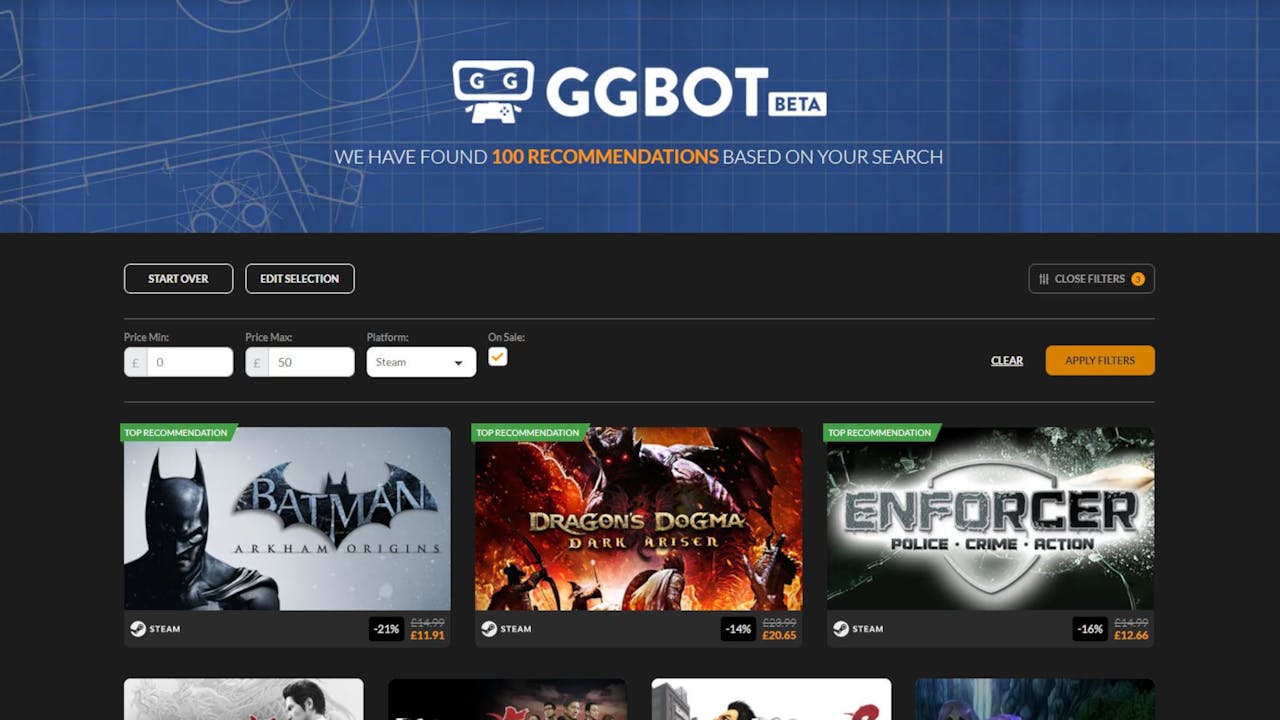 Sure!
If you want to start again, click the 'REST' button at the top of the page and you'll be able to repick your preferred games for GGBOT to choose from (don't worry, it doesn't mind searching again, it's programmed to enjoy it!)
You can also alter your search results by selecting games that are on sale or within your price range.
Can I leave feedback?
GGBOT is still in its early stages, but we want to give you a chance to use it now to see what you think - so any feedback would be greatly appreciated!
Feel free to visit our Discord Server to leave any feedback on what you like and how we can improve our overall GGBOT experience for you.
Give it a try now and find fantastic deals and great games, recommended just for you, with GGBOT.
---
---
Share this post