Fantastic tools for video and music editing, photo management and more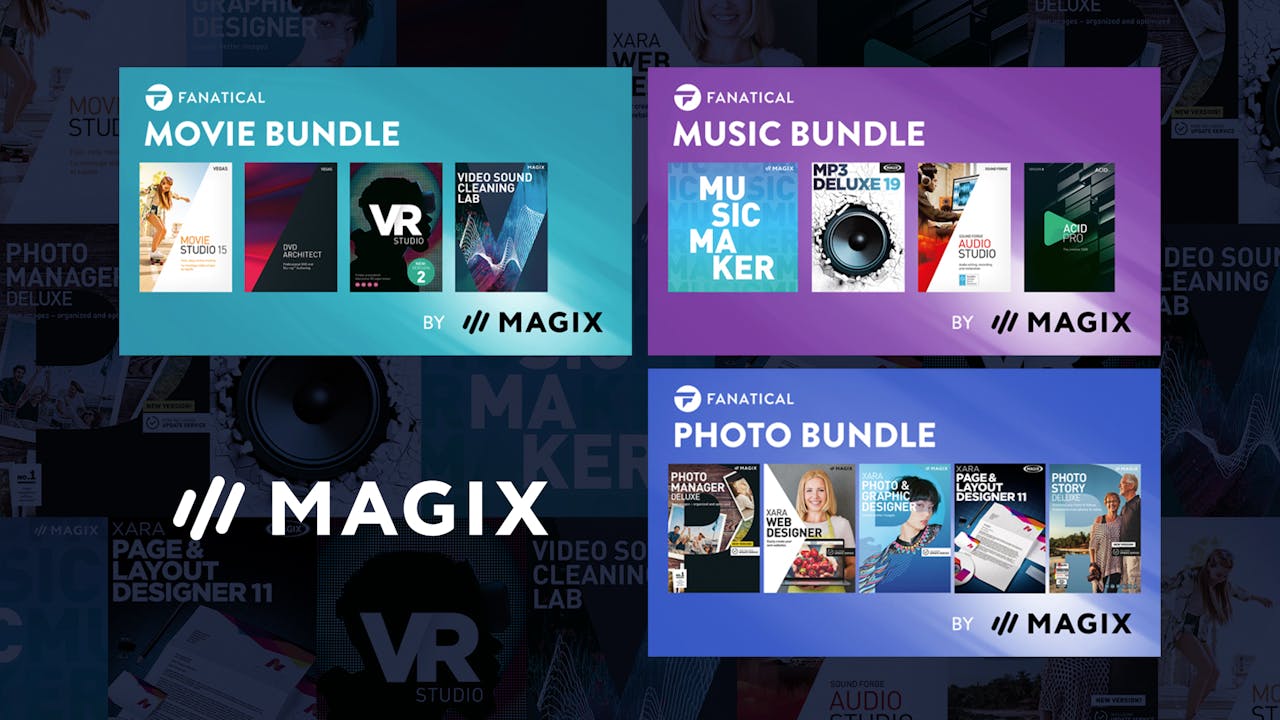 If you've been thinking about upgrading your software to help create and manage your videos and music - or you're a newbie looking to buy some decent tools to get going - Fanatical has launched some fantastic bundles ideal for you!
We've put together some exclusive collections with innovative, quality-assured software developer MAGIX to offer you a series of bundles that are perfect for movie makers and rising YouTubers, music editing maestros and those wanting to break into Virtual Reality for their next project.
Fanatical Movie Bundle by MAGIX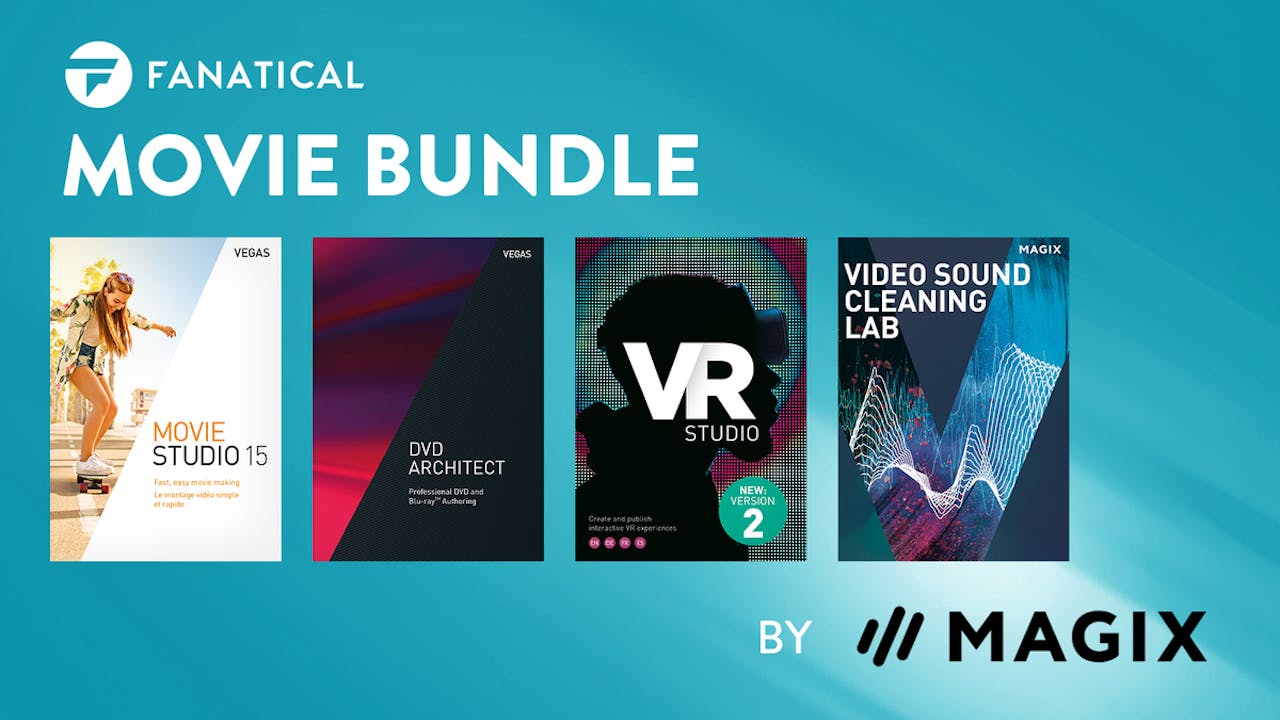 Become a blockbuster movie editor in the making and gain access to essential digital tools with the Fanatical Movie Bundle by MAGIX. With this collection of software, you'll be able to create astounding videos with great care and detail, as well as being letting your imagination run wild in the realms of virtual reality.
Take videos from your camera and mobile device and use powerful tools to add special creative effects, text and much more with Vegas Movie Studio 15; add customizable menus, buttons, and backgrounds to your videos with Vegas DVD Architect; and use Auto Cleaning and high-quality mastering effects to make your video's audio crisp and clear with Video Sound Cleaning Lab.
If you want to apply your video producing and editing skills to a new art form, the VR Studio 2 allows you to do just that. Create professional virtual 360-degree worlds perfect for interactive tours, and share your projects directly online with the free app available on Android and iOS devices.
TOTAL SAVING: $448
Fanatical Photo Bundle by MAGIX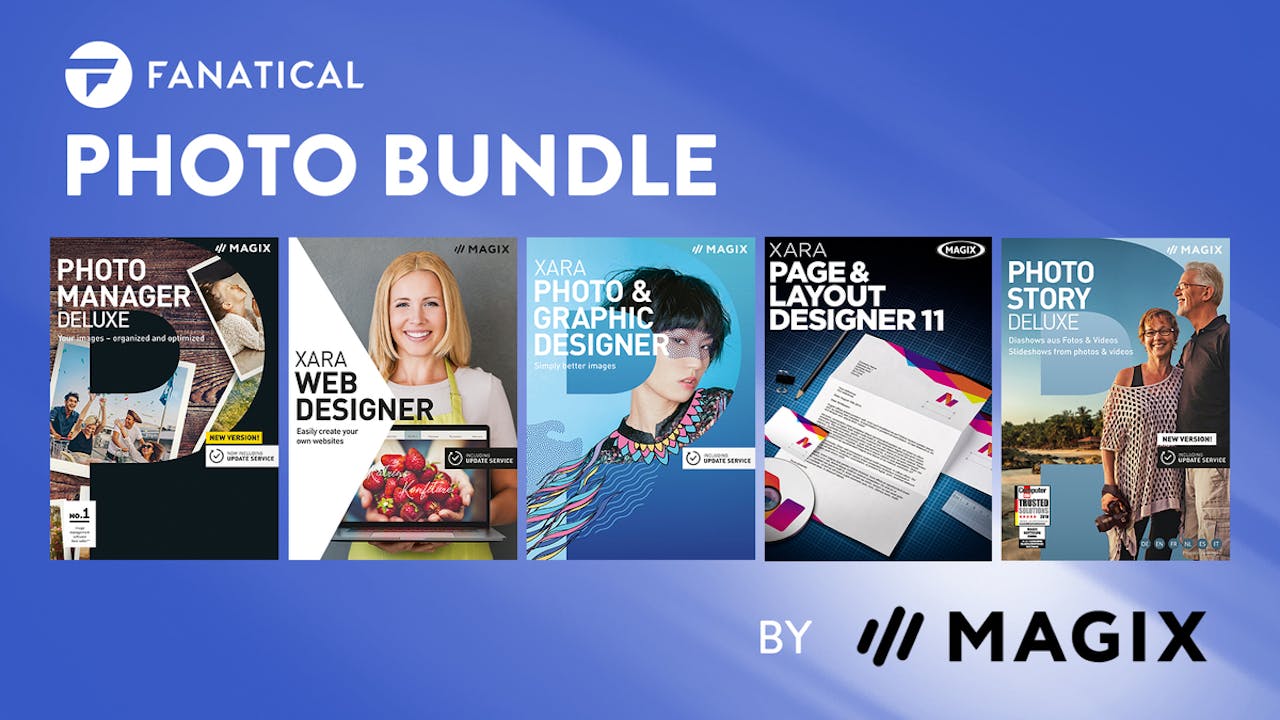 Master the art of imagery with the Fanatical Photo Bundle by MAGIX - giving you the tricks of the trade at your fingertips with a collection of software specifically designed for graphics and web design, photo management and more!
Get access to precise photo editing, creative drawing and professional design tools with Photo & Graphic Designer; turn your most beautiful photos and video clips into breathtaking videos for family and friends to enjoy with PhotoStory Deluxe Incl. Ultimate Travel Package; and organize your photo and video collections and improve the look of your photos in just a few clicks with Photo Manager Deluxe.
Create effective business cards, flyers, brochures and calendars with Xara Page & Layout Designer 11; and create your own websites without any programming experience and easy-to-use templates with Xara Web Designer.
With the Fanatical Photo Bundle by MAGIX, your creativity knows no bounds!
TOTAL SAVING: $329
Fanatical Music Bundle by MAGIX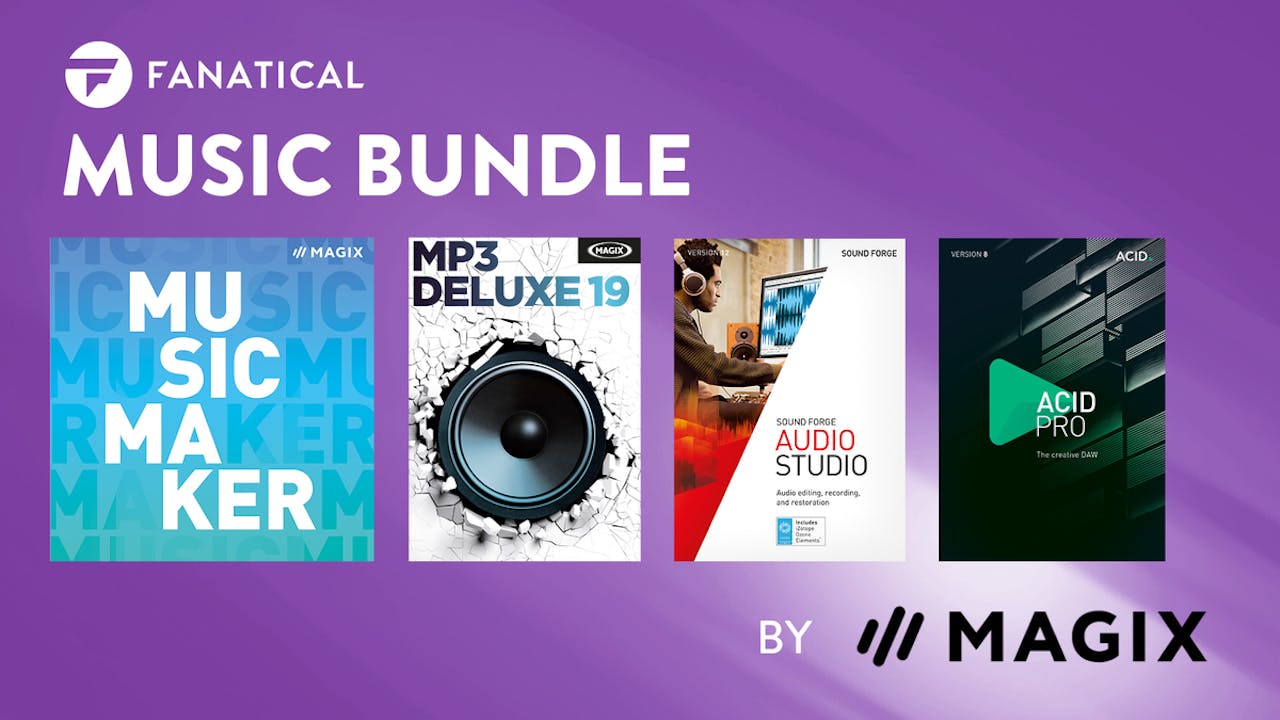 Get pitch perfect and lay down your own tracks with the Fanatical Music Bundle by MAGIX. This collection of advanced software will give you the tools to create your own music, as well as experience your audio library like never before.
Organize music collections, create playlists, discover new artists and convert audio files with ease thanks to MP3 Deluxe; Combine premade sounds and loops using the modular design system to make completely new songs and enjoy a lifetime of free updates with Music Maker Incl. Coupon; and get your hands on advanced MIDI and audio editing features to help create high-quality loop variations and exciting transitions with Acid Pro 8.
Better still, you'll also get access to a legendary high definition audio editor with new innovative features in Sound Forge Audio Studio 12 - including audio optimization with Audio Cleaning Lab and iZotope Ozone Elements.
It's time to master the music and create awe-inspiring tracks with the Fanatical Music Bundle by MAGIX.
TOTAL SAVING: $288
---
---
Share this post