Top five games from our latest bundle offer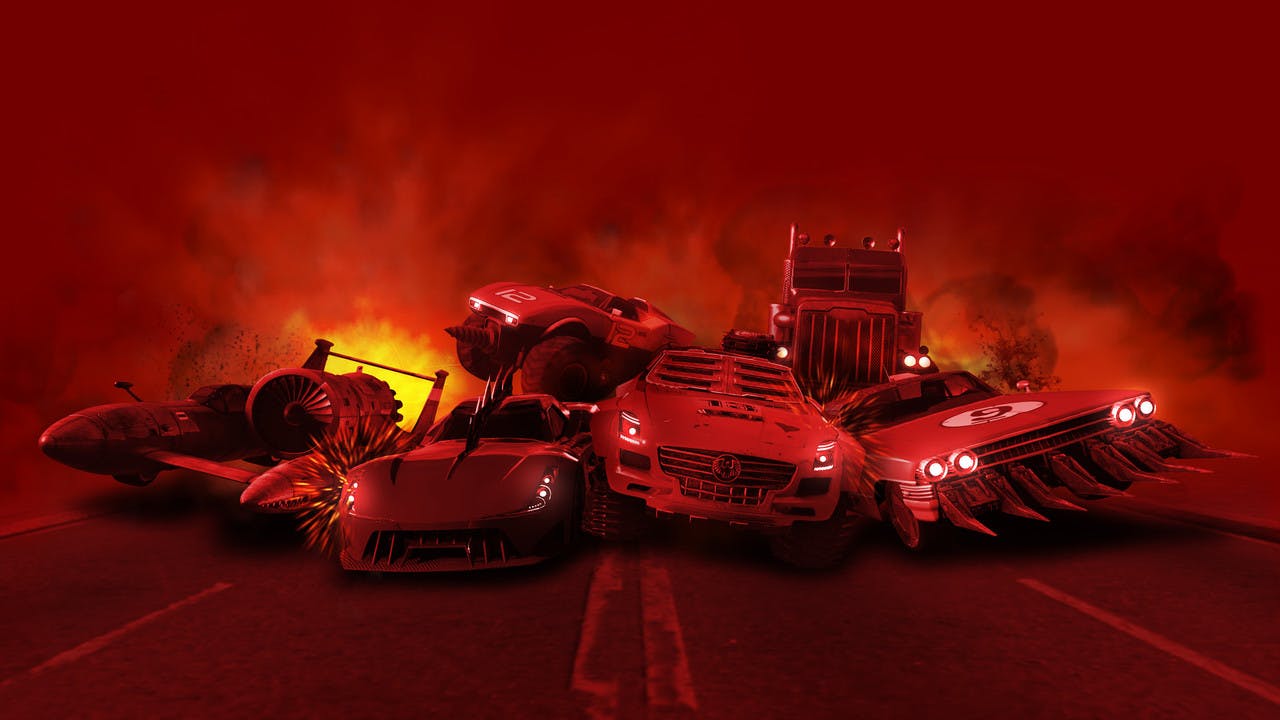 An array of action-packed games are yours to enjoy in Fanatical's latest bundle offer - the Max Damage Bundle.
From high-speed racers and first-person shooters, to retro beat 'em ups and strategy, there's a game for pretty much everyone - with a staggering 96% off this bundle too!
Here, we look at our top five games included in the bundle and their trailers.
Carmageddon: Max Damage
Remastered from the 90s, Carmageddon: Max Damage returns with a bang. Expect violence and mayhem as you get behind the wheel and take on opponents in open-world environments and compact battle arenas, whilst mowing down pedestrians in this frenzied 'race, chase or kill' game.
Move up the ranks in career mode, challenge fellow players in multiplayer or head out in freeplay mode to cause as much chaos as possible - whatever you choose, it's going to get messy!
System Shock: Enhanced Edition
Over 20 years on from its original release, classic first-person shooter System Shock makes a welcome return. Mindless cyborgs, robots and horrifically mutated beings roam free around the Citadel research facility - and it's up to you, a notorious cyberspace thief who has awoken from a lengthy healing coma, to stop them.
Grab your guns and fight your way through mutated foes and bring an end to the A.I ruler known as SHODAN.
Serial Cleaner
Edgy, humorous and stealthy - Serial Cleaner sees players take control of a secretive cleaner who visits murder scenes and disposes of the bodies - covering up blood stains and hiding murder weapons and other incriminating evidence. This 70s style action-stealth game will test the players' ability to find the right moment to enter a crime scene, clear up the mess, and get out before lingering cops and security guards come a-calling.
Sudden Strike Gold
Holding the accolade for 'Best Real-time Strategy Game of the Year' Sudden Strike Gold sees players control one of a number of World War II factions, with a variety of tanks, aircraft and artillery at your disposal. Challenging campaigns include surviving the harsh winters of the Russian hinterlands with limited troops and reinforcements as the Germans, or defending an unnamed seaport from German attacks as the British.
Punch Club - Deluxe Edition
Go from zero to hero in the ring and find the mysterious figure who killed a young boxer's father in Punch Club. Twenty years on from the tragic shooting, players must train and manage an upcoming fighter and help him rise through the ranks. Player choices results in unique playthroughs and offers entertaining back stories and future events.
This pixel-esque, arcade beat 'em up sure packs a punch!
---
---
Share this post