Fanatical and Safe in Our World tackle mental health with special charity bundle
Pay more to give more and support vital mental health services for the game industry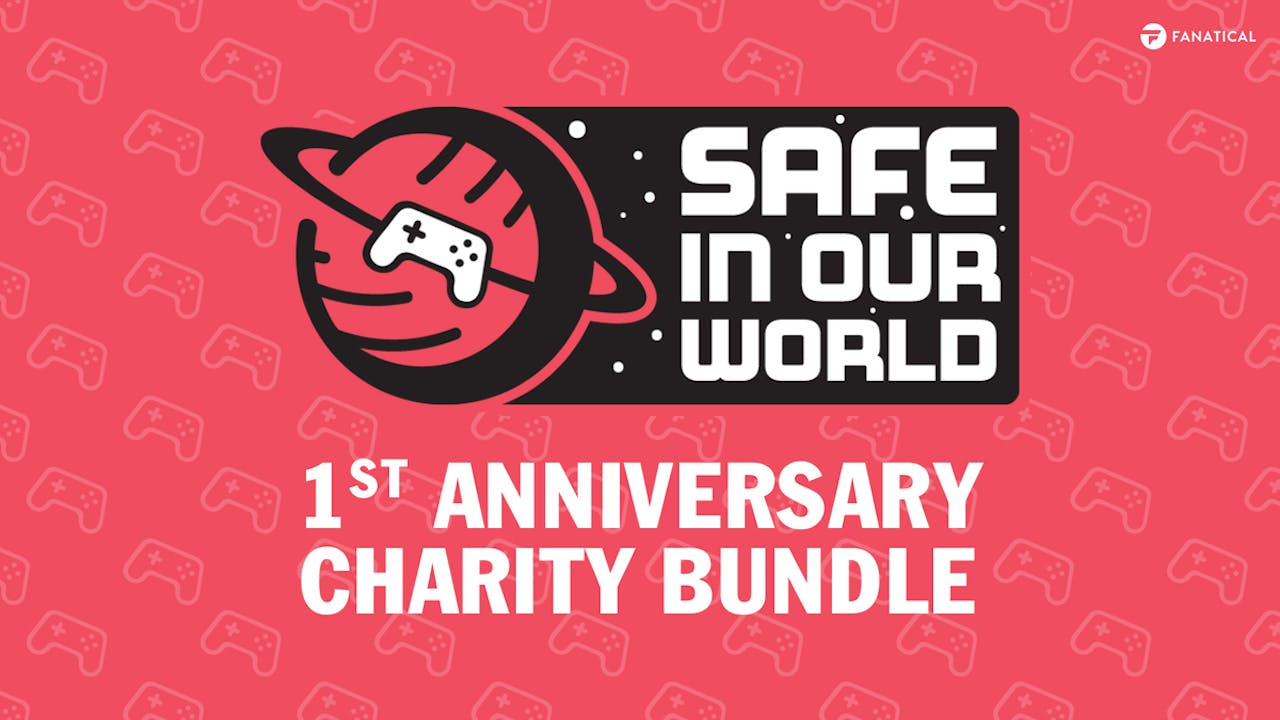 We're gamers and we look out for each other - and that's why we've teamed up with mental health charity Safe in Our World to support players and the game industry with a very special bundle.
The Safe in Our World 1st Anniversary Charity Bundle, set to launch on October 21st at 2pm BST on the Fanatical Store, features highly-rated titles, as well as two new-to-bundle games. Use your abilities to navigate through a faded reality in the 'Overwhelmingly Positive' GRIS; uncover the mystery of an enigmatic island's guarded secrets in puzzle adventure RiME; and soar through vocal melodies of some of the biggest tunes in Wipeout-esque fashion with AVICII Invector - co-developed by the late and great DJ & producer Tim Bergling AKA 'AVICII'.
Interact with your environments to unravel the story of a 16-year-old locked away in a psychiatric hospital in psychological horror The Town of Light; witness a pure story-driven experience as you traverse across a deserted island in Dear Esther: Landmark Edition; and embark on a journey through the human psyche and everyday challenges of anxiety and other mental health issues with the award-winning Fractured Minds.
Team up with other gamers in a massively multiplayer open-world and roam across stunning backdrops as wild animals - communicating through emotes, symbols and sounds - in the 'Very Positive' rated Meadow.
With the Safe in Our World 1st Anniversary Charity Bundle, you're given the option to 'buy more to give more' - which allows you to either pay the minimum bundle price or kindly donate a little bit extra - with all proceeds going to Safe in Our World to provide free Mental Health CBT courses for games industry professionals and gamers around the world.
"With the ongoing situation regarding COVID-19, pressures on health services and everyday struggles, we know that there are millions of people who are suffering from mental health problems right now," says Craig Johnson, Managing Director at Fanatical. "By teaming up with Safe in Our World and offering you this great selection of Steam games, we're helping to raise as much money as possible in order to fund vital support options for those who need it in our industry."
"2020 has been such a trying year for us all, but we are so proud and thankful for the impact Safe In Our World has been able to make in our industry so far," said Leo Zullo, Safe In Our World Chairperson. "We now look to 2021, expanding our team and opportunities, as well as further increasing awareness, access and positivity towards mental health and mental health facilities in the games industry.
"Our message remains the same; it's ok to not be ok. We have a duty of care to our gamers and our people and we implore the whole industry to unite and ensure this is considered at all times."
The bundle can be purchased for as little as £4.65 GBP ($4.99 USD / € 5.09 EUR / 460 ₽ RUB). Only 10,000 sets of keys are available for this extremely limited edition bundle.
---
---
Share this post