Stream Team member Ryan chats with Fanatical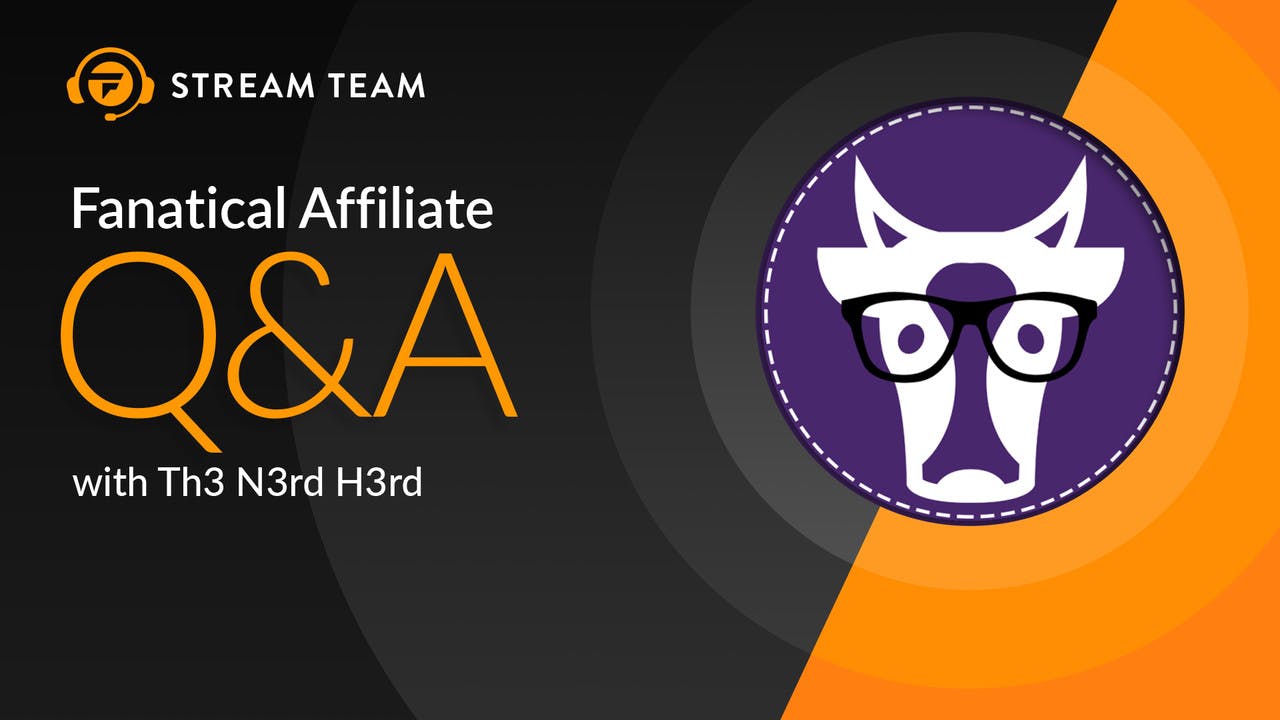 Welcome to the latest Fanatical Q&A, promoting the great folks on board the affiliate express, as well as our dedicated Stream Team.
We're always pleased to see avid gamers and streamers joining the family via our affiliate program - giving you the chance to get paid for promoting the games that we all love.
Not only do our affiliates benefit from playing awesome Steam PC games and the chance to potentially join the Fanatical Stream Team, they also get the spotlight that they deserve with our special Q&A right here on the Fanatical Blog. This week features Ryan, one of the first members to join our Fanatical Stream Team.
Q&A with Th3 N3rd H3rd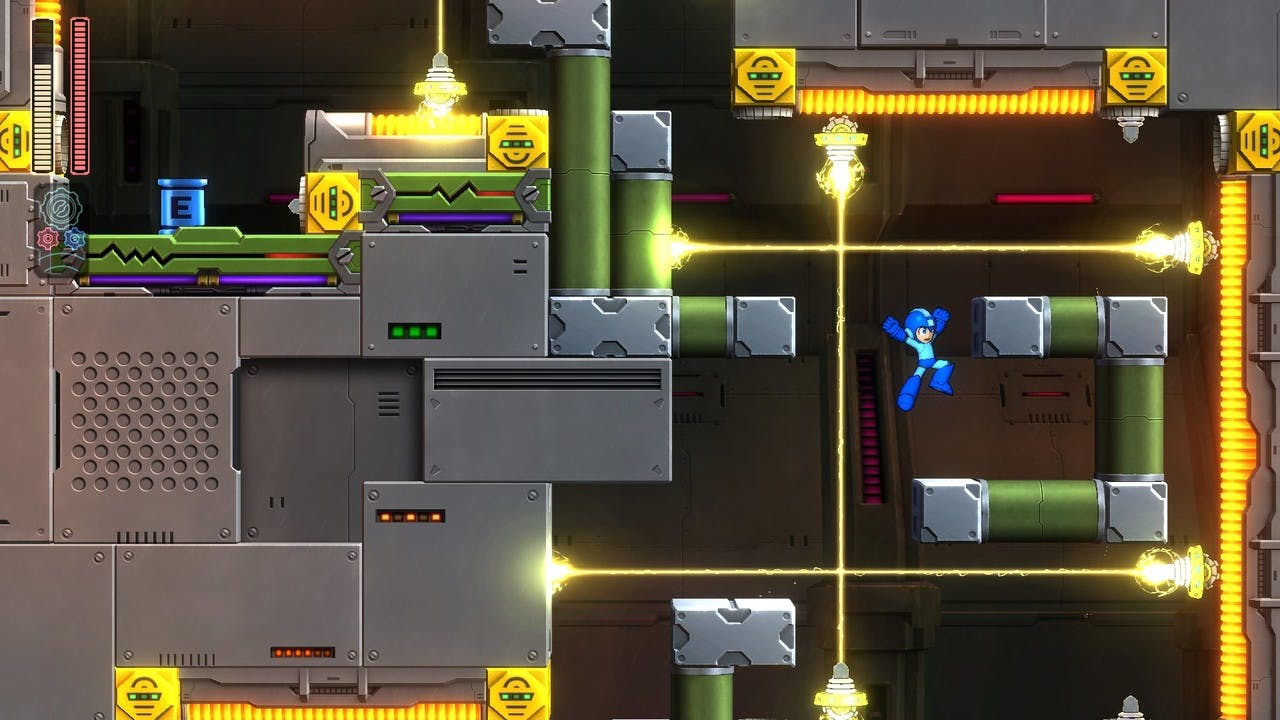 Name: Ryan
Gaming alias: Th3 N3rd H3rd or Optix
Age: 40
Location: Eastern Canada
Current PC setup:
CPU: Intel i5 4690K (LGA 1150) @ 4.0Ghz
Motherboard: MSI Z-97i mITX
Memory: Corsair Vengeance LP 2x8GB DDR3 1866mzh
GPU: MSI R9 280X Gaming 3G
PSU: Corsair CX600M
SSD: Corsair Force LX 256GB
Chassis: Corsair Graphite 380T
Monitor: Dell U2414H
Keyboard: Steelseries Apex M800
Mouse: Steelseries Sensei Wireless
Headset: Steelseries Arctis 7
Camera: Logitech C922
Microphone: Neewer NW-3U
Chair: Tesoro Zone Balance
How many games do you have in your Steam library and how many are played/unplayed: 96 games total, 51 played/45 unplayed - I need to fix that!
According to Steam, how many hours have you gamed for: 5,747 hours, but that doesn't include Blizzard, Ubisoft, or EA games!
What age were you when you got your first gaming PC/console and what was it: I was 10 and it was the original Nintendo Entertainment System. It was supposed to be a Christmas present, but my sister and I pestered our parents until they agreed we could open it in November.
What is it about gaming that you love so much: It offers an interactive escape for you and your friends that is beyond anything that television or movies can presently provide.
Favorite genre of game and why: All of 'em...except MOBAs. Yucky!
What has been your top game of 2018, and what are you looking forward to for the rest of the year/2019: Does Overwatch count as the top game of 2018 since Blizzard is always releasing new content to keep it fresh? I'm looking forward to Mega Man 11, Shenmue III, and Cyberpunk 2077.
If you could be any game character or be inside any video game world, who/where would you be and why: Either Mega Man, or Professor K from Jet Set Radio.
When did you start streaming: We had our first stream on October 6th on YouTube, then moved the channel over to Twitch and did our first stream there on December 2nd. The rest is history!
Who inspired you to start streaming yourself: There was a channel on YouTube called Game Attack, who inspired a lot of their fans to start streaming. They have since moved over to Twitch, but they showed that if you put in the time and effort, and take chances, you can build something amazing that people will want to be a part of.
What do you enjoy most about being part of the affiliate partnership program: It's nice to have the inside track on deals and possible perks for affiliates only, such as beta keys. You never know what will capture a viewer, so for a variety streamer, the affiliate program is great!
Have you any advice or tips for anyone else looking to get started on Twitch: You will get out of streaming what you put into it, and the bare minimum won't cut it if you want to grow. Take pride in what you do and take the time to craft every aspect, both on and off stream.
What other YouTube channels do you rate/admire: Doodybeard who has the loudest party on Twitch, and all of the smaller streamers out there that are grinding away day after day - building quality, lasting relationships with their viewers and their fellow streamers, and are doing it simply because they love it.
What would your dream bundle line-up be: Probably all of the OG Mega Man games. None of this Mega Man X stuff! Mega Man 3 was the first game that made me realize that video games more than just something to do to kill time, so a bundle like that would be amazing.
If you could only play one game for the rest of your life, what would it be and why: Mega Man 3. It was the first of the series that I completed and it will always be special to me.
What's your most essential piece of gaming equipment (the item you really could not live without in order to enjoy the very best gaming experience): My trusty Steelseries H-Wireless headset. That model has since been updated and renamed, but mine is still going strong. The sound is great, it's still super comfy, and I could never go back to a wired headset.
Favorite superhero: Hellboy.
Favorite ice cream flavor: Black forest cheesecake.
There's a zombie apocalypse and you can only grab three items around you right now, what are they: My bass guitar, some snacks, and a fresh pair of undies!
Tell us an interesting fact about vegetables: Carrots were originally purple. For reals!
Where can we find your awesome videos: Th3 N3rd H3rd YouTube Channel and Th3 N3rd H3rd Twitch Channel
---
---
Share this post