Fanatical User Survey - Have your say for chance to win spending spree
Tell us what you love and what we can make even better!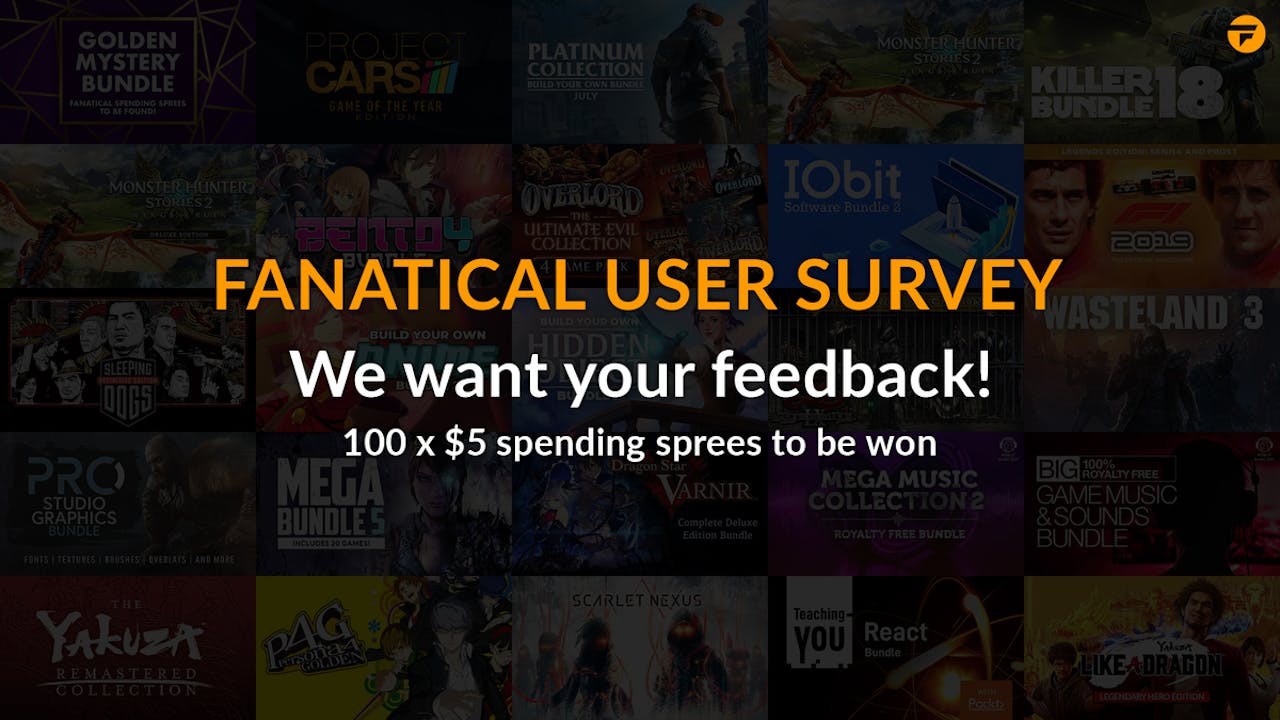 SURVEY HAS NOW ENDED - THANK YOU FOR PARTICIPATING! THE WINNERS WILL BE SELECTED AND SENT THEIR SPENDING SPREES FROM JULY 22, 2021.
It's been a busy year so far, we've seen a number of great new PC games arrive on the Fanatical Store, as well as some big promotions and exclusive bundles for you to enjoy.
We're always looking to build the best exclusively curated bundles and bring you the latest and greatest deals, so that you get to add even more fantastic games to your library without burning a hole in your wallet... or purse... or whatever item you may wish to keep your hard earned cash in!
We'd love it if you would kindly answer a few questions in our latest Fanatical User Survey, your feedback helps us a build a better store for millions of customers and lets us know what you want the most in terms of features, products and much more.
Plus, there are 100 $5 spending sprees up for grabs, so you might even be able to treat yourself to game!
---
---
Share this post