Times, dates, confirmations and rumored PC games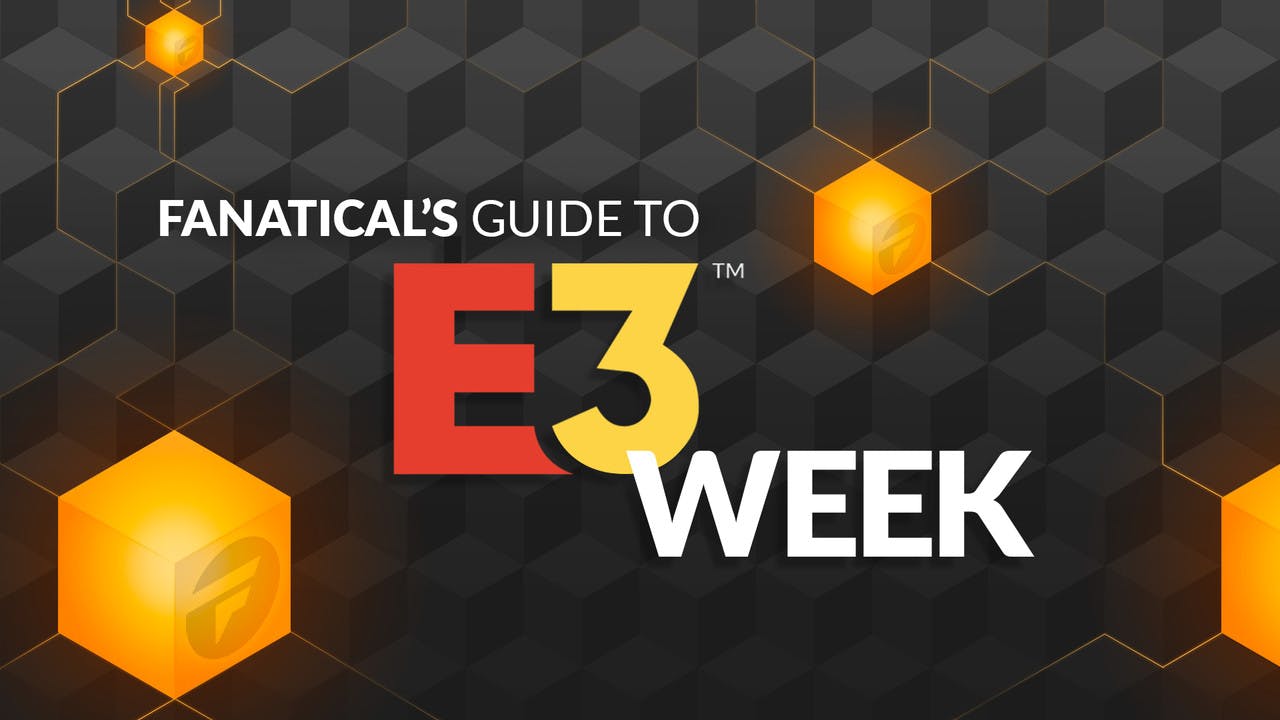 E3 2018 is almost here and we can't flipping wait - this year looks set to be jam-packed with some huge video game announcements across console and PC.
Some of the largest publishes will be bringing their A-game to the Electronic Entertainment Expo, and we expect to see some awesome Steam games coming our way. To keep you in the loop with what's going on - and to answer those burning questions like what E3 2018 PC games are at this year's event and when are the E3 2018 showcases and conferences going live - we've put together the Fanatical guide to E3 2018.
You'll find a list of the showcases taking place at this year's event - hosted from the Los Angeles Convention Center - with times, what's been confirmed and what's rumored to be making an appearance.
There's also E3 LIVE, which will have the latest announcements and trailers from the showcases via our easy to follow Twitter feed - also packed with the latest deals, polls and even an E3 themed drinking game (alcoholic beverages non-compulsory). You'll find the live feed at the bottom of this blog post, so feel free to keep checking back to see what's happening over the E3 week.
Better still, 20 lucky gamers can pick and win a Steam key as part of our E3 inspired contest - click here to find out how to enter!
Saturday June 9th 2018 - EA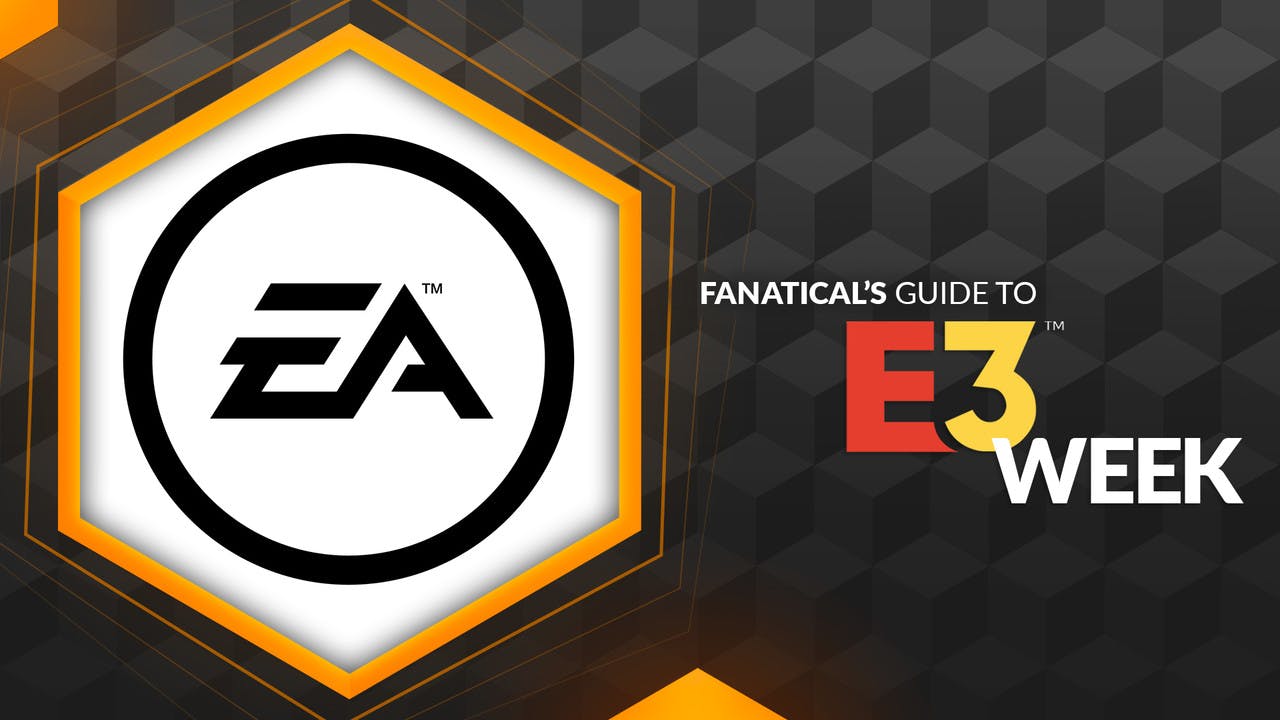 What time does it start: 11am PT / 2pm ET / 7pm BST / 4am AEST (Sunday)
What's confirmed: Well, we can all safely say that FIFA 19 will be appearing during EA's showcase on Saturday - EA Sports release a number of games each year, with trailers and gameplay footage expected for Madden NFL 19 and NHL 19.
EA DICE will be showing single-player footage of World War II-based Battlefield V, as well as the Grand Operations mode - a large-scale 64-person event. Action RPG Anthem was unveiled at last year's E3 , and with the release date now delayed until 2019, it looks set to appear again this year.
What's rumored: There are rumors that a new Star Wars game is in the works, or a major expansion for the Battlefront series at least. Titanfall developer Respawn Entertainment is working on a project due for release in 2019, which could get some airtime at E3 2018.
Sunday June 10th - Microsoft (Xbox)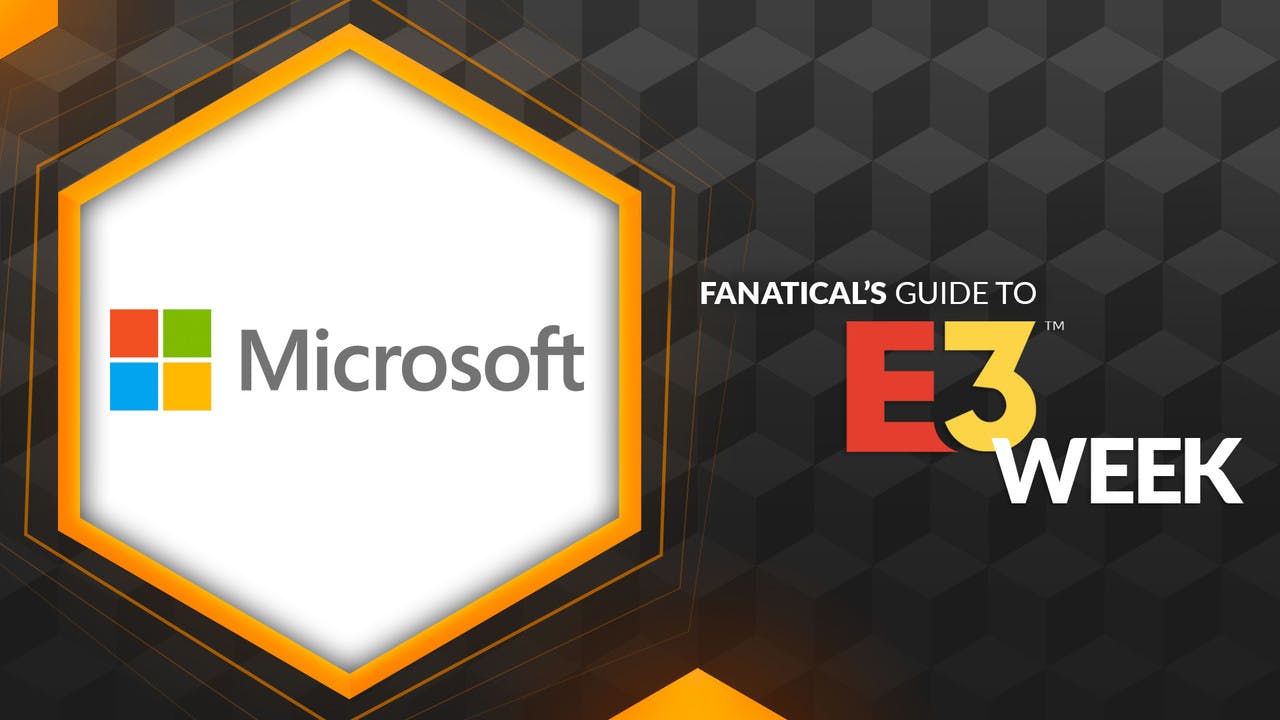 What time does it start: 1pm PT / 4pm ET / 9pm BST / 6am AEST (Monday)
What's confirmed: After much of the news surrounding the Xbox One X console last year, Microsoft's E3 3018 showcase will be bringing it back to all things games. 343 Industries is working on Halo 6, so expect to see more on that with a potential release date, as well as confirmed Xbox-Windows exclusive titles like Crackdown 3 and action adventure indie Below.
Cyberpunk 2077 looks almost certain to be featured at E3 in some way, and with developer CD Projekt RED opting to feature The Witcher 3 during Microsoft's showcase back in 2014, expect to see the game mentioned here.
What's rumored: Lots! After the Walmart list of alleged games set for release in the next 12 months, Xbox and PC gamers look like they will be spoiled for choice. It's been two years since Gears of War 4, and with The Coalition stating that they are in it for the long run with the franchise since taking over from Epic Games - Gears of War 5 looks set to be announced this weekend. Forza Horizon 4 has also been rumored, with suggestions that the game is moving towards an open-world racer - as well as Ori and the Will of the Wisps, the sequel to the critically-acclaimed Ori and the Blind Forest.
UPDATE: It looks like leaked images today (June 7th) of Rocksteady's new game is in fact a Superman game, which is allegedly being aired during this showcase.
Sunday June 10th - Bethesda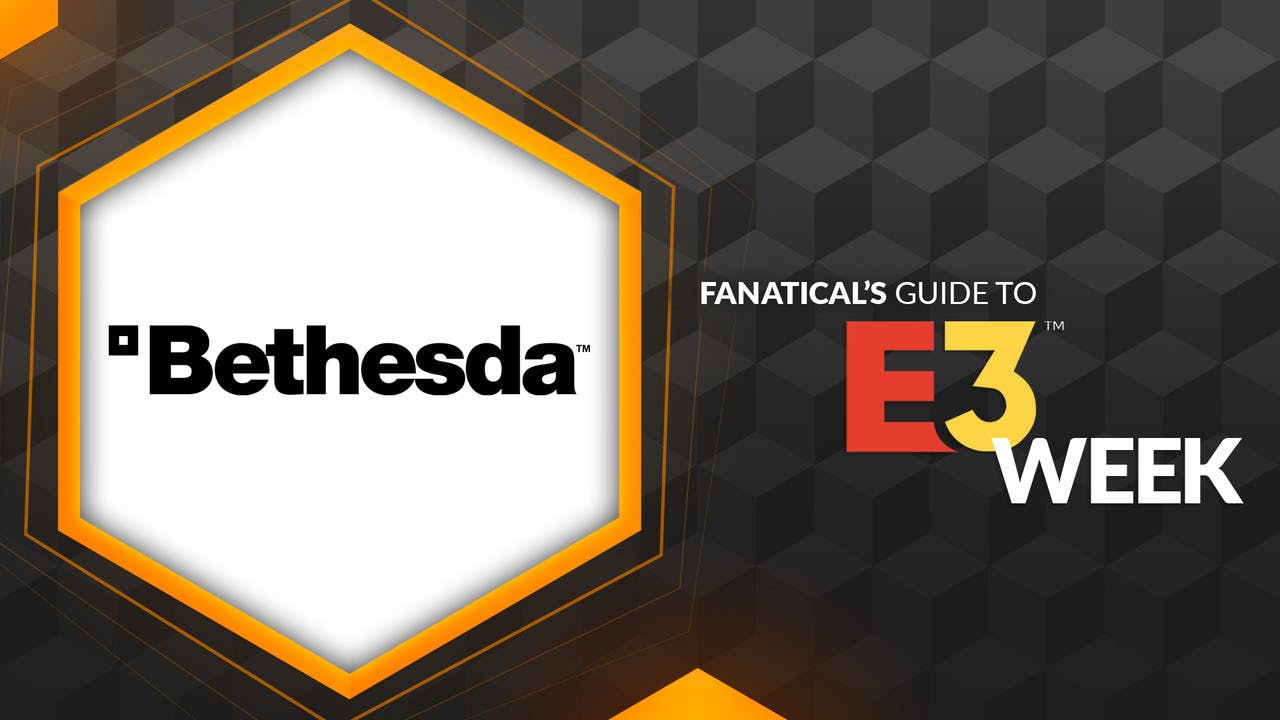 What time does it start: 6:30pm PT / 9:30pm ET / 2:30am BST (Monday) / 11:30am AEST (Monday)
What's confirmed: Bethesda started the party early with a teaser trailer for Fallout 76 last week, and the publisher has confirmed that more will be revealed during their showcase. RAGE 2 has also been officially announced (again, probably down to Walmart's big mouth).
What's rumored: Arkane Studios, the developer of the Dishonored games, is working on a new IP, so we could see this particular game among the showcase line-up. The Elder Scrolls Online now has the Summerset expansion, so new features for TESO is unlikely, unless it's to promote upcoming events or to highlight the recent expansion overall. Speaking of The Elder Scrolls, could we see a new Skyrim announced?
Sunday June 10th - Devolver Digital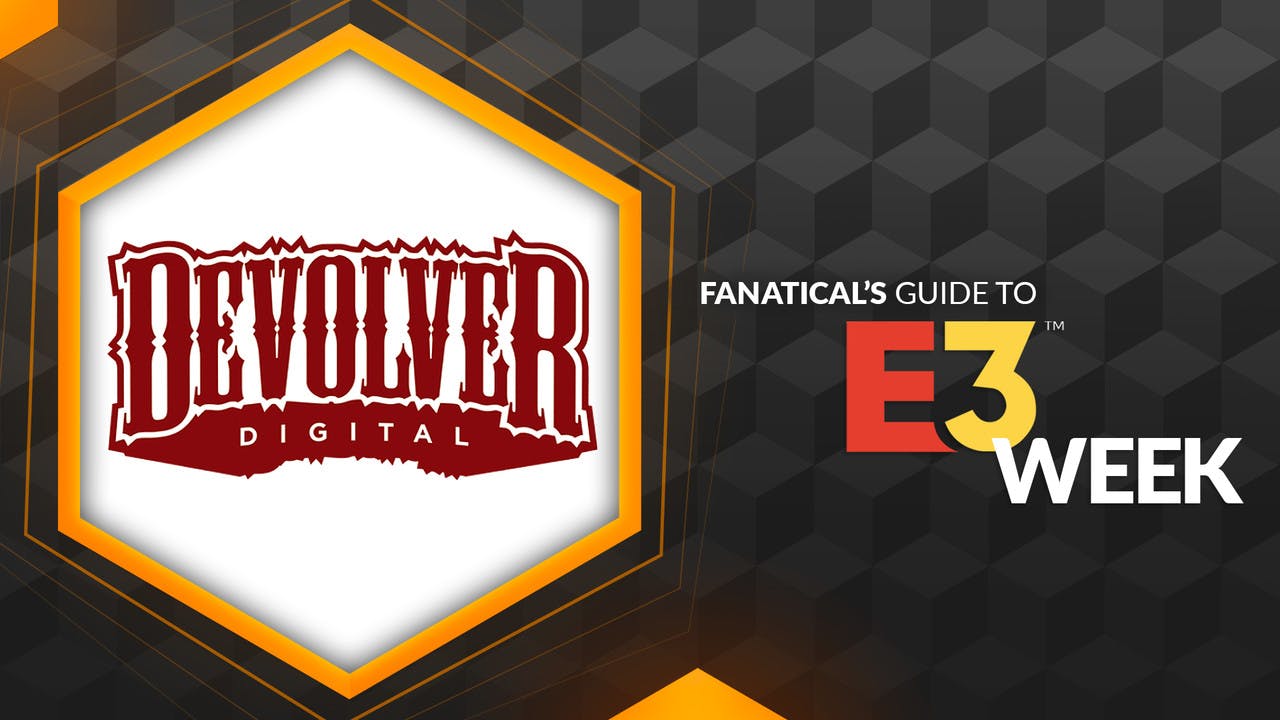 What time does it start: 8pm PT / 11am ET / 4am BST (Monday) / 11am AEST (Monday)
What's confirmed: We know that Serious Sam 4 (Planet Badass) is on its way, after Devolver Digital released a teaser trailer back in April with more information to be revealed at E3.
What's rumored: There are three games which have been the focal point from the media and gamers, those being action RPG Eitrand and the sequel Sometimes Always Monsters. Rumors also suggest that we could see something along the lines of a new Hotline Miami game.
Monday June 11th - Ubisoft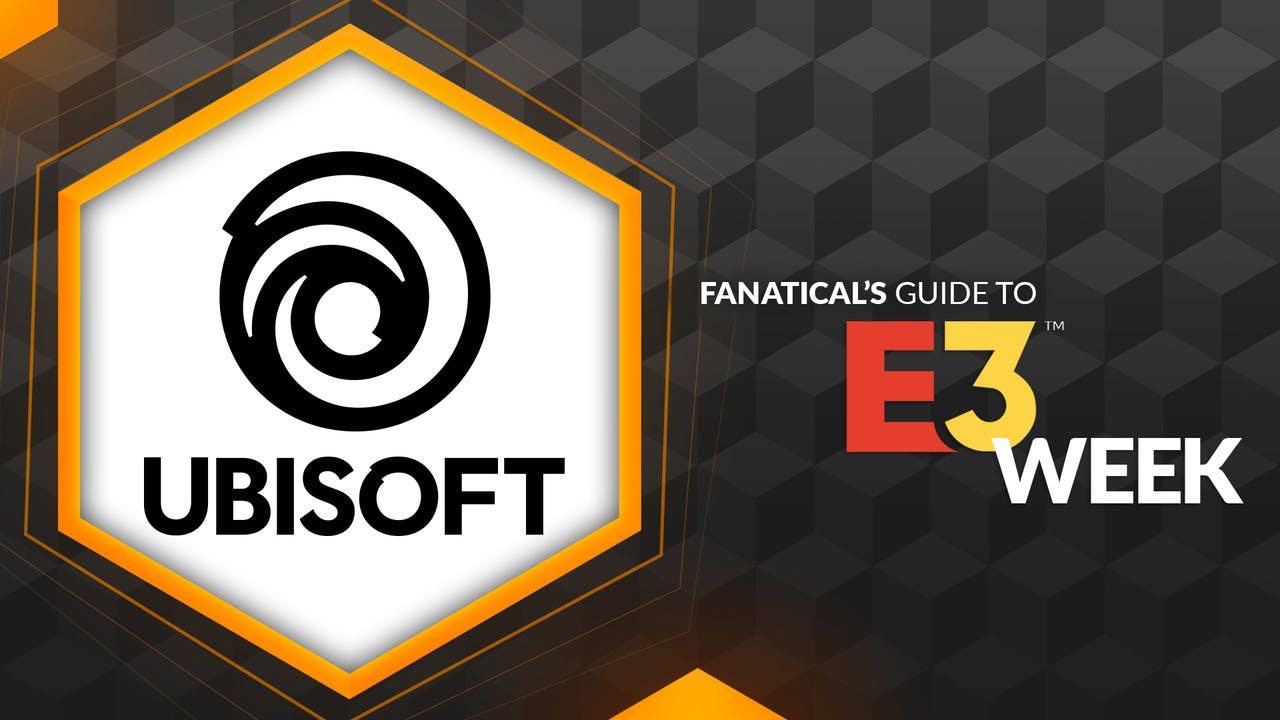 What time does it start: 1pm PT / 4pm ET / 9pm BST / 6am AEST (Tuesday)
What's confirmed: Ubisoft has revealed the location for the next Assassin's Creed game, taking us to (as early rumors suggested) Ancient Greece. Assassin's Creed Odyssey will be appearing at E3, and no release date has been confirmed yet - but from their approach with Origins, we might have to wait until 2019 for this one.
Pre-alpha footage of Beyond Good and Evil 2 was aired in May, so expect to see more on that, as well as upcoming releases The Crew 2 and Tom Clancy's The Division 2, and pirate RPG Skull & Bones - which featured in our top pick of released and upcoming pirate Steam games.
For Honor looks set to introduce a new faction, while Far Cry 5's recently released DLC - Hours of Darkness - and follow-up DLC should be getting a mention.
What's rumored: The Tom Clancy's Splinter Cell franchise has been hyped up in recent months, with rumors that Sam Fisher will return to action in a new stealth action game after his cameo in the recent Ghost Recon Wildlands update. We suspect that Just Dance will also boogie on down to the E3 showcase stage too.
Monday June 11th - Square Enix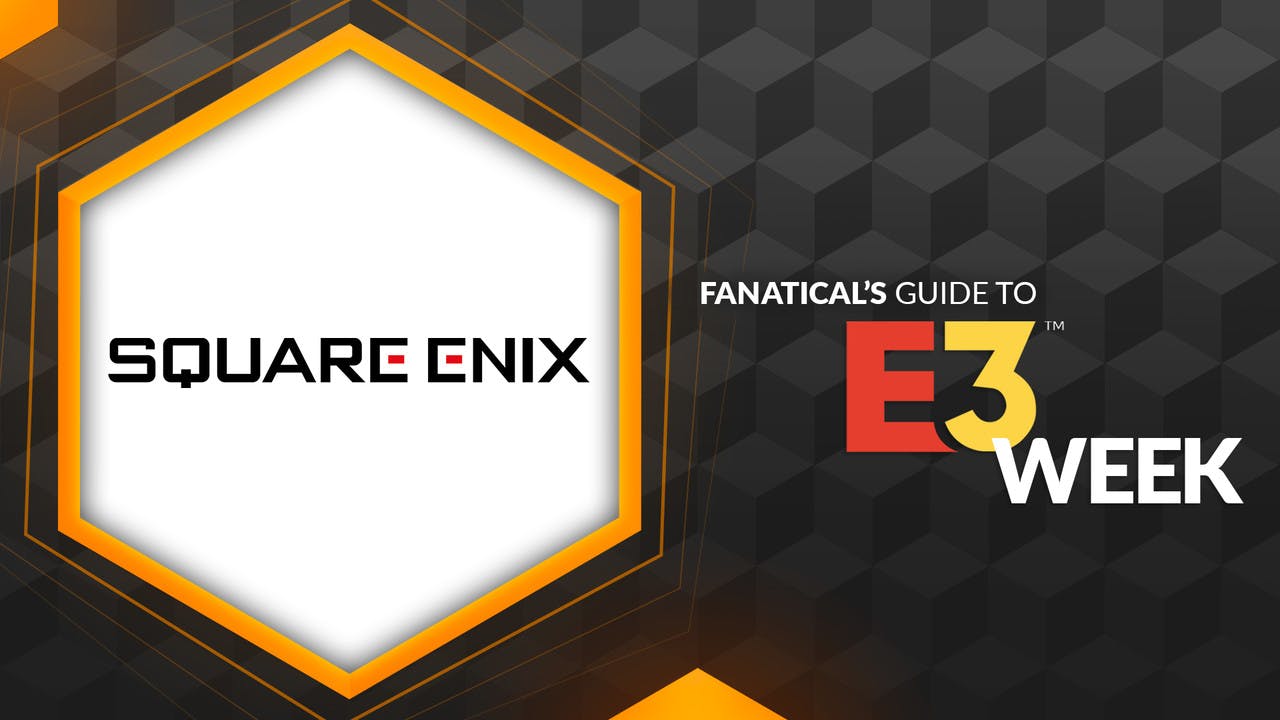 What time does it start: 10am PT / 1pm ET / 6pm BST / 3am AEST (Tuesday)
What's confirmed: With Avengers Infinity Wars PT 1 smashing box office records, E3 2018 is the perfect time to see more of the 'Avengers Project' teased last year. Crystal Dynamics and Eidos Montreal are working on the game, and we're excited to see where the developer takes us with the latest Marvel Universe-based game. DONTNOD should be following confirmation that they're working on a sequel to Life is Strange with some gameplay footage or a teaser trailer.
The third installment in the rebooted Tomb Raider series - Shadow of The Tomb Raider - arrives in September, and in-game footage is expected to appear during SE's showcase, along with fantasy adventure Dragon Quest 11: Echoes of an Elusive Age, which also launches in September.
Turn-based adventure Octopath Traveler launches in July and long-awaited Kingdom Hearts 3 isn't too far away from arriving, so expect to see some more footage of these games too.
What's rumored: (Walmart klaxon) It's sounds like Just Cause 4 could be announced at E3 after recent rumors, and there has been no more information announced regarding Dragon Quest Builders 2 or the Final Fantasy VII remake - both of which could be included in this year's showcase after lengthy spells since Square Enix last spoke about them.
Monday June 11th - Sony (PlayStation)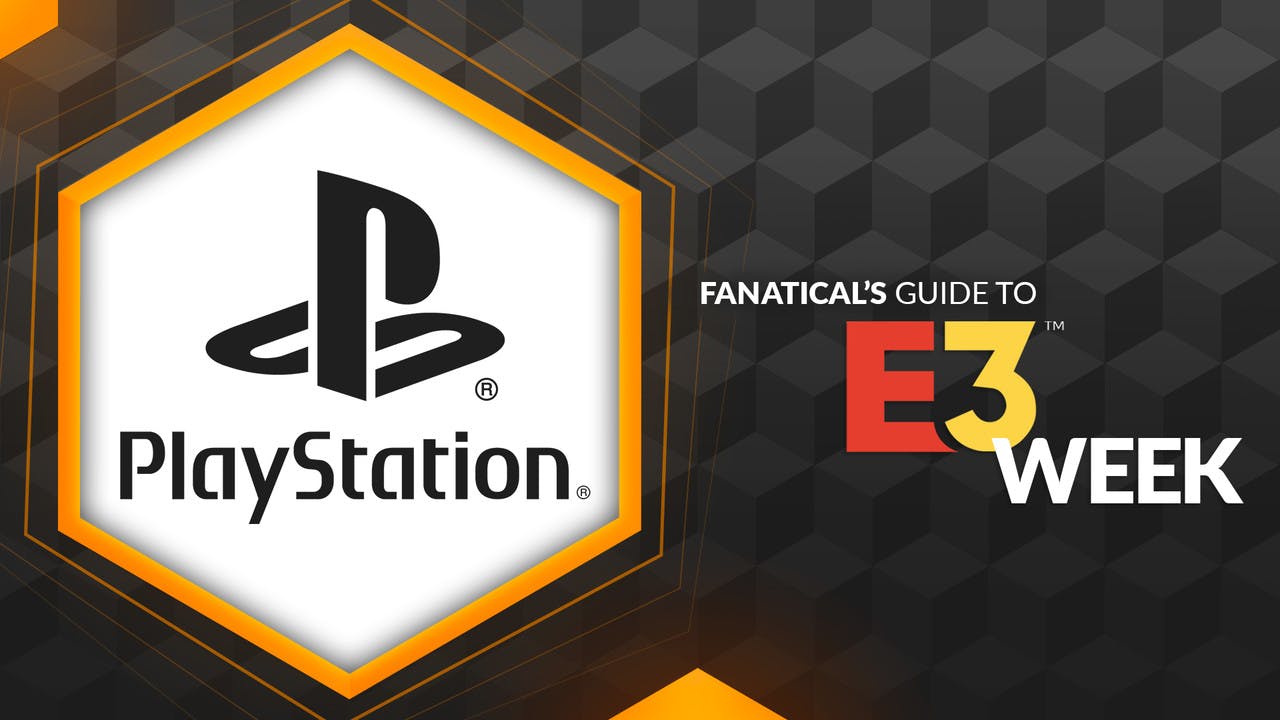 What time does it start: 6pm PT / 9pm ET / 2am BST (Tuesday) / 11am AEST (Tuesday)
What's confirmed: No hardware news, that's for sure! Sony confirmed a while back that the showcase would be games-only, unless they're trying to trick us. A number of PlayStation 4 games set to feature at E3 2018 have been announced within the past 12 months, some as far back as E3 2016 - including The Last of Us Part 2, Days Gone, Ghost of Tsushima, Dreams and Hideo Kojima's Death Stranding.
Insomniac Games'Spider-Man is launching this autumn, so it's likely that the web-slinger will be making once last appearance with some in-game footage before release. Rockstar Games' Red Dead Redemption 2 is certain to get some air time during this showcase, and we might possibly find out more about the battle royale mode featuring in the western open-world adventure game.
Destiny is never too far away from a Sony showcase, so look out for more news on the Forsaken expansion. We haven't seen much more on BIOMUTANT and Mutant Year Zero: Road to Eden, so chances are that they should be appearing once again ahead of their 2018 release.
What's rumored: Sony has featured a number of Capcom games during its showcases in the past, so this would be a great occasion to see rumors about Devil May Cry 5 and Resident Evil 8 (or RE 2 remake) officially confirmed.
Monster Hunter World has had great success on console, and PC gamers are still awaiting news of its arrival for them - but we doubt that will be announced during Sony's showcase!
Monday June 11th - PC Gaming show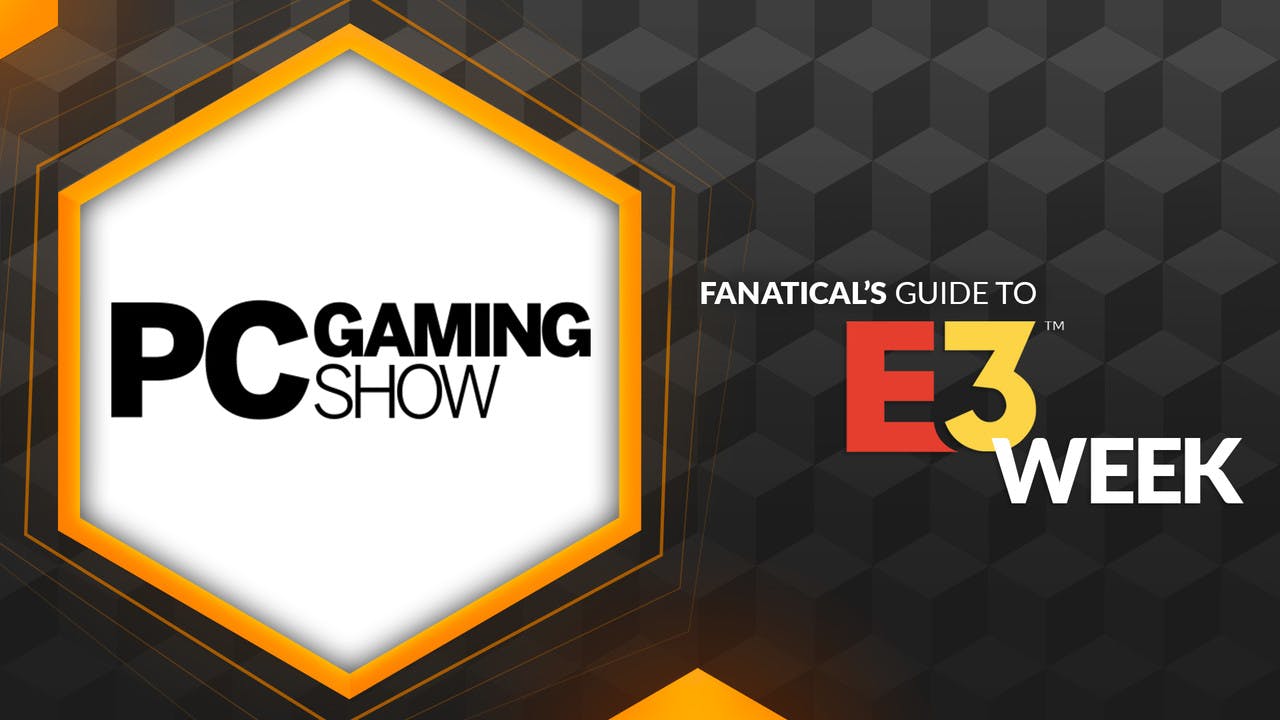 What time does it start: 3pm PT / 6pm ET / 11pm BST / 8am AEST (Tuesday)
The PC Gaming Show, brought to you by the awesome guys at PC Gamer, will return once again with PC-specific gaming announcements on the latest games and hardware for PC gamers.
Update: Publisher Coffee Stain (Goat Simulator) has confirmed that we will see more of the Satisfactory game - which either follows the adventures of a cute alien-type creature, or is something to do with industrial/construction work judging from the noise in the trailer's background.
What's rumored: Not a lot has been confirmed from this show, but you can follow their live stream and updates from the PC Gaming Show site. We're expecting to see games aimed at HTC Vive and Oculus gamers, and with Team17 supporting the event, we may even see some new games featured - including Planet Alpha.
Tuesday June 12th - Nintendo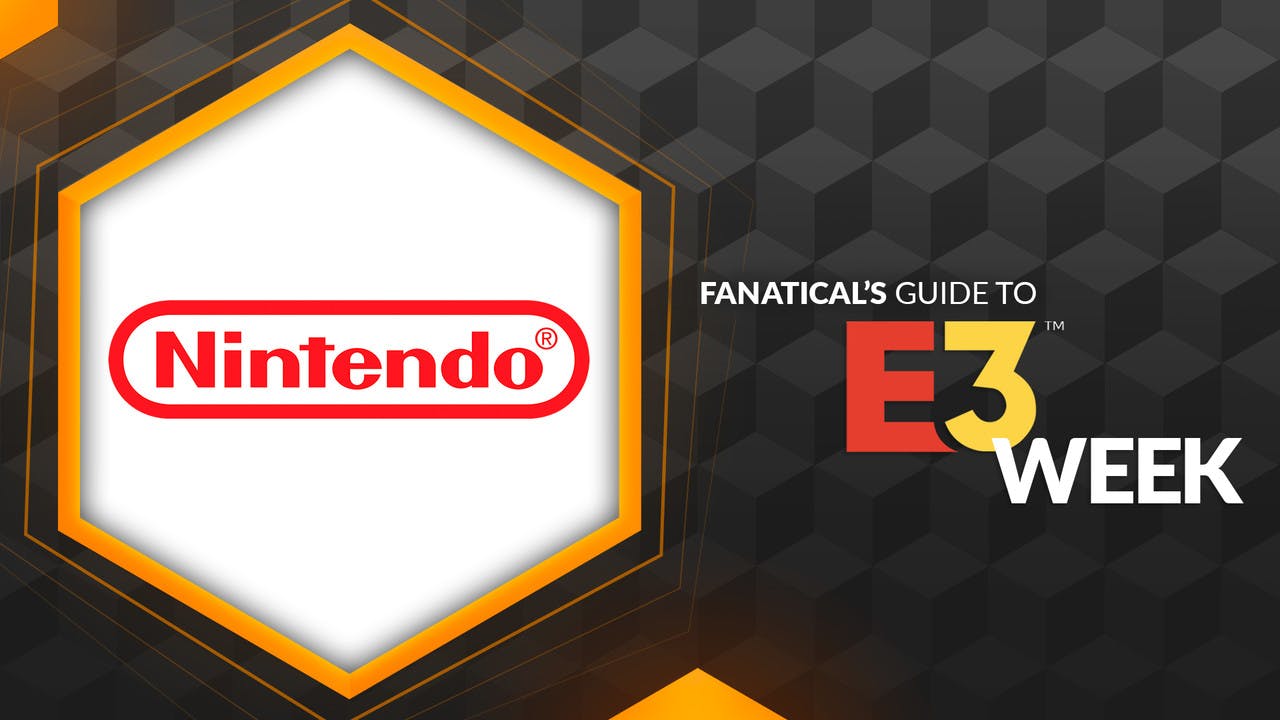 What time does it start: 9am PT / 12pm ET / 5pm BST / 2am AEST (6/13)
What's confirmed: Seeing out the showcases, Nintendo has confirmed that Monster Boy and the Cursed Kingdom, Monster Hunter Generations Ultimate, Splatoon 2 and Super Smash Bros will be making an appearance at E3 2018. Pokémon: Let's Go, Pikachu! and Pokémon: Let's Go, Eevee! should also be mentioned, what with their November release date.
What's rumored: The new Pokemon RPG for the Switch is the talking point at the moment, and it would seem to be the right time to enlighten gamers on what to expect for the Switch-exclusive game.
Other Steam games to look out for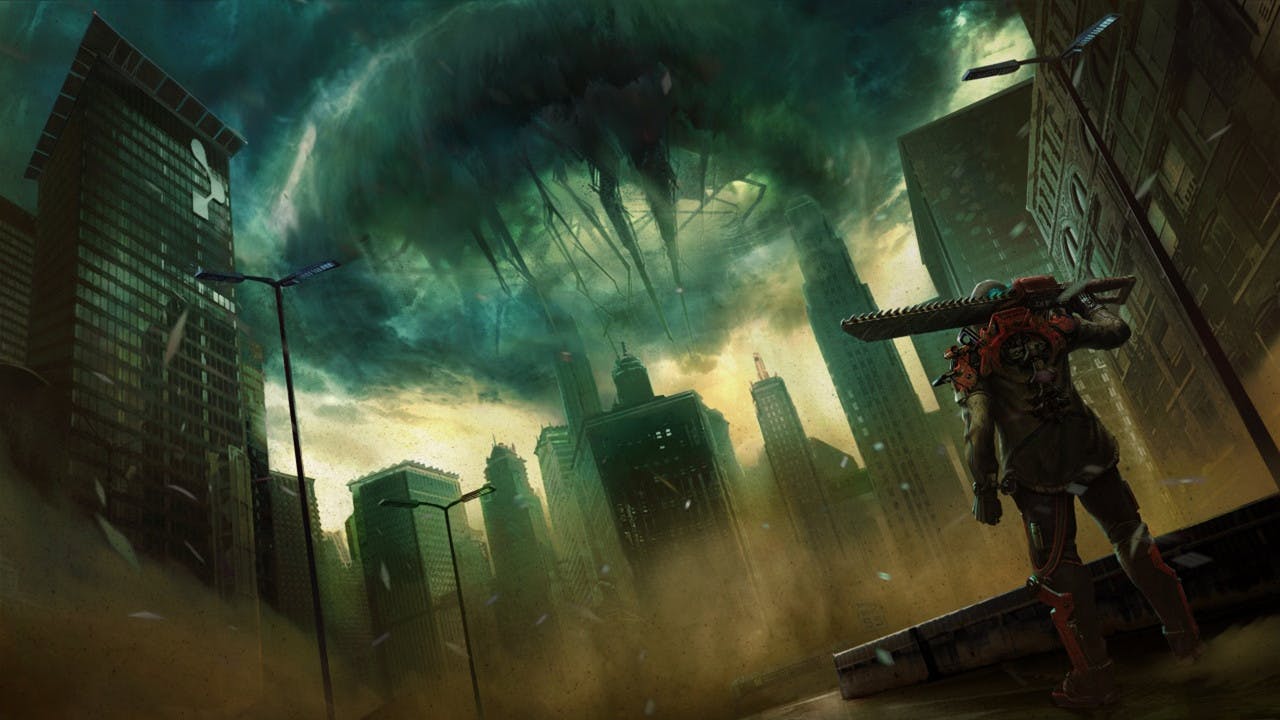 There have been a number of PC and console games strongly rumored to be making an appearance during the E3 week, but not necessarily with any of the major showcases.
HITMAN 2 has been confirmed today (Thursday) and looks set to appear at E3 - whether Warner Bros and IO Interactive will continue with the episodic approach of the 2016-released Hitman game is another question. Developer Gearbox Software confirmed in 2016 that there will be another Borderlands game at some point, so we might get to see a glimpse of Borderlands 3 - or something along those lines - from 2K Games at this year's E3.
Speaking of 2K, we'll hopefully see more on the latest b-ball game NBA 2K19, featuring cover star LeBron James.
Meanwhile, Focus Home Interactive has confirmed that a few of its recently announced Steam PC games will be appearing at E3 for visitors to check out, including the multiplayer FPS Insurgency: Sandstorm - sequel to the award-winning Insurgency game from New World Interactive - as well as the turn-based tactical game Space Hulk: Tactics, and hardcore action RPG The Surge 2.
---
---
Share this post