Send a special gaming gift to your dad this Father's Day - here's how!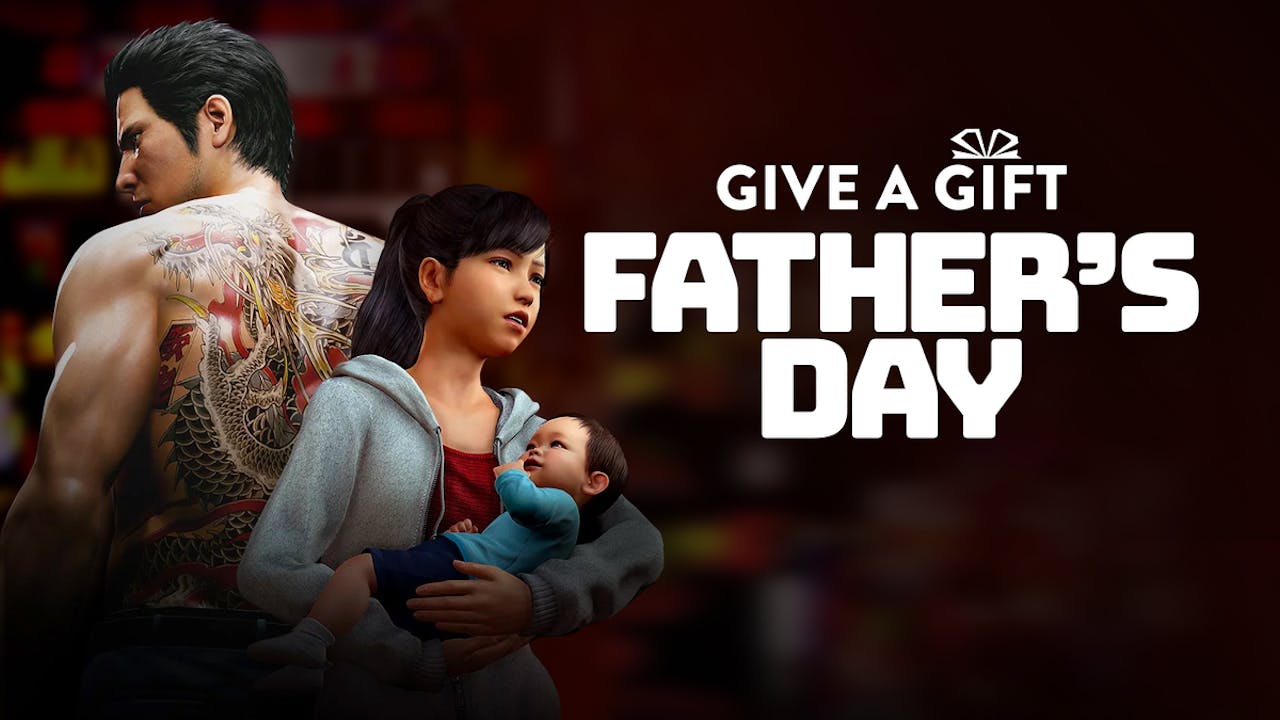 Kratos, John Marston, Marcus Fenix, Kazuma Kiryu... these are just some of the video game dads that we've grown to love over the years.
But fathers in the real world, whether they're sat by our side gaming to this day or popping their head in to ask "Are ya winning, son?" are just as heroic and loved in their own unique ways. Father's Day is a time to reflect and celebrate dad's parental duties and their contribution to keeping their children safe and supported - so what better way to acknowledge this than to buy them a treat on Sunday.
If you're a regular shopper for great deals on the Fanatical Store and want to gift products quicker and more effectively for your gamer dad (or if you're a dad yourself and just want to treat yourself) we've got you covered.
Give A Gift is one of Fanatical's latest site features that allows you to send game keys and more to your chosen recipient for a digital Father's Day treat. Want to know how it works? Check out more below!
Also, don't forget to use coupon BESTDAD to save 7% on a range of great PC games, bundles and more. Coupon expires at 8AM BST on June 21st, 2021.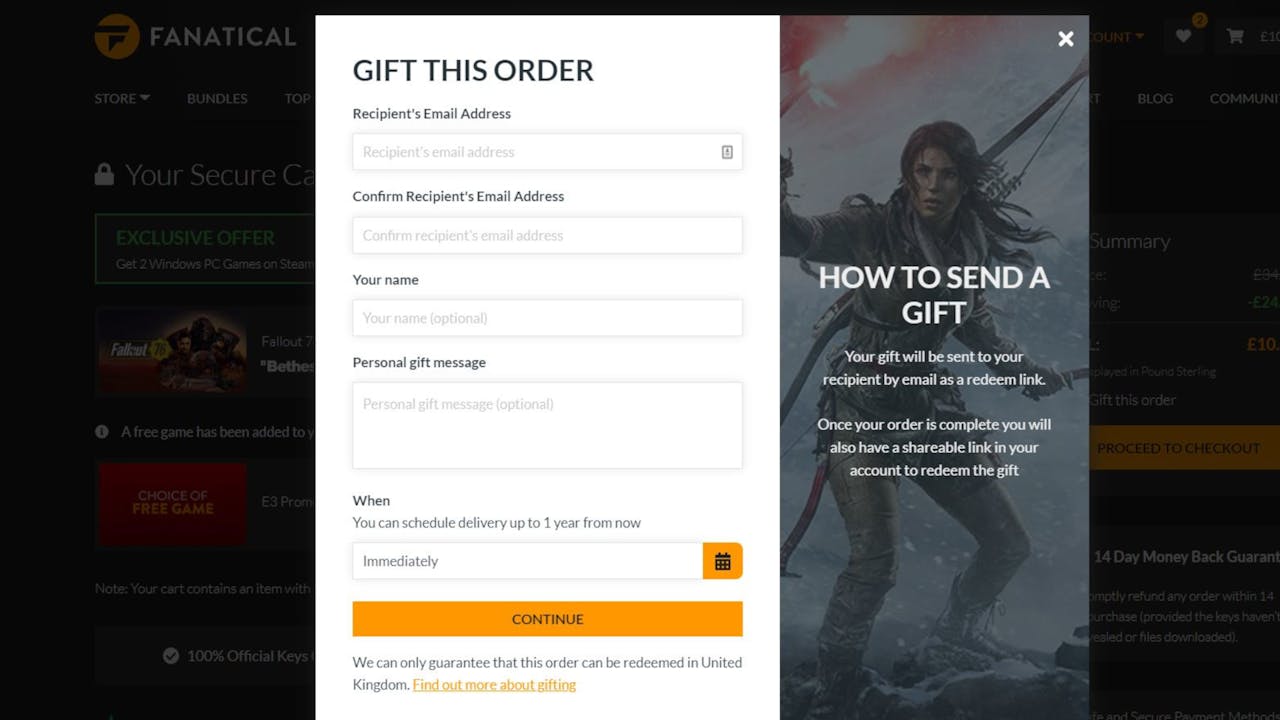 The first thing you'll need to do is add your chosen product/s to your cart. This could be the latest AAA and Indie Steam PC games, exclusively curated bundles or eBooks - it's your choice!
Once you've selected your preferred products, head to your cart. Here, you'll see you chosen products, a Cart Summary of the full price and the amazing deal you've saved for shopping with Fanatical, and the total amount.
Just below the total amount, you'll see a little giftbox icon and the text 'Gift this order'. Go ahead and tick the box to the left of this text and you'll see a pop-up (pictured above). If you'd like to gift the order further down the line, you can schedule the delivery up to one year from your purchase date by selecting the calendar option as shown in the image above.
Fill in your friend's/recipient's email address, your name and any message that you'd like to send - then click continue.
Once you proceed to checkout and pay for the transaction, and it's approved, we'll immediately send an email to your gift recipient. You can also view the gifted order in the Order History & Keys section of your account.
For Give A Gift terms & conditions, please visit our Fanatical support page.
---
---
Share this post