The Fanatical
Blog
Latest AAA, Indie & Game Bundles
Receive Games Instantly
Save Money
100% Authentic Keys
FIFA 22 - Everything you need to know
By Sam Jones - 12th Jul 2021Games
What to expect from the latest entry in EA's popular soccer/football franchise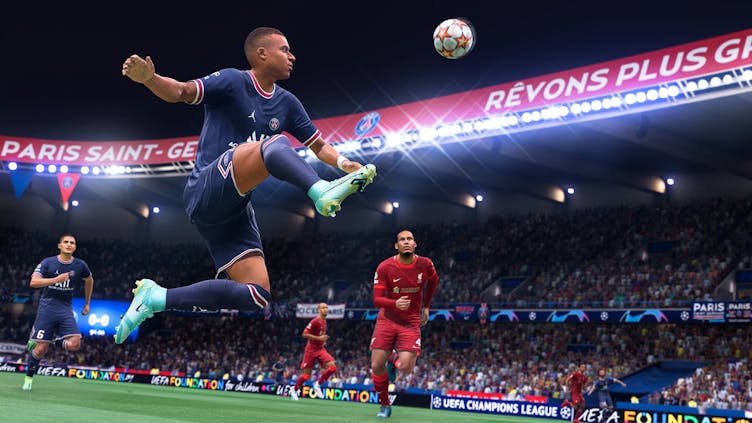 Powered by Football™, EA SPORTS™ FIFA 22 brings the game even closer to the real thing with fundamental gameplay advances and a new season of innovation across every mode.
Euro 2020 has come to an end, and the bitter disappointment and heartache for many teams (including our very own England) will hopefully become a little less sore with time... unless you support the Italy men's team, that is - congrats by the way!
Now the focus turns to the new season, particularly the Premier League which is set to return in August, with stadiums full to the brim with supporters who have had to wait a long time to cheer their teams on up close due to coronavirus restrictions. Of course, part of the excitement of the new season - beside buying tickets to watch your beloved club take on the new campaign and watching them on TV or at the pub - is enjoying some sports sim action in the form of soccer/football video games... and there's certainly one name that springs to mind each year.
EA Sports' FIFA series returns on October 1st, 2021 with FIFA 22 - featuring over 17,000 players, across over 700 teams, in more than 90 stadiums and over 30 leagues - with official competitions including the prestigious UEFA Champions League, UEFA Europa League, brand new UEFA Europa Conference League, Premier League, Bundesliga and many more available to experience.
New features have been announced for the latest instalment, so let's take a look at everything you need to know and what to expect in FIFA 22.
What new gameplay features have been added to FIFA 22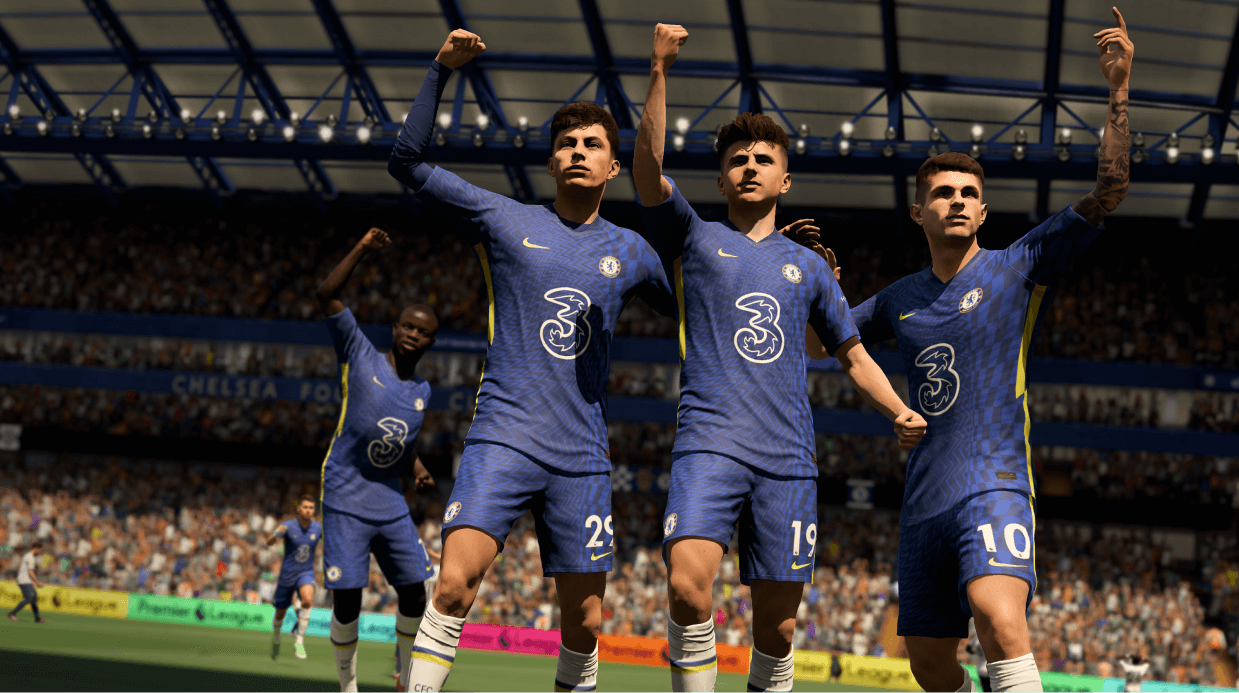 Another FIFA instalment brings fresh changes (football seems to change more than we've had hot dinners!). The confirmed major gameplay features that you can expect to see in FIFA 22 include:
FIFA 22 will feature a brand new goalkeeper system that is said to bring a new level of intelligence to the last line of defence, unlocking more reliable shot-stopping and smarter decision-making between the posts. Goalkeeper positioning personality replicates the different styles of keepers throughout the game - to represent the lightning-fast reflexes of world-class shot stoppers.
That circular thing that everyone kicks around? It just got more real! The real-world data imported into FIFA 22 is said to takes the game's ball physics to a new level of realism. Tuned parameters including speed, swerve, air drag, air resistance, ground friction, and rolling friction mean every touch, trap, shot, volley, pass, and dribble will look, move, and fly like the real thing.
Like Sonic the Hedgehog (okay maybe not that fast) the Explosive Sprint feature is a new gameplay mechanic that changes the dynamic of one-on-one situations. This will give you more control over acceleration when dribbling or defending - lure opponents in and choose when to unleash your full speed to get away from the defender as you drive your team forward in attack.
Football coach Steve Bruce once said "I'm not really into tactics..." - but take it from us, good tactics will set your team up, especially on the attack. In FIFA 22, you can set up your team up with different styles in each half of the pitch with new attacking tactics that give you more control over how you play. You can choose to keep the ball in your half and explode into attack with fast build up in the opponent's, play direct from box to box, or line up in your own unique style.
Get your official FIFA 22 digital PC game from Fanatical now!
---
Share this post
Prepare to soar through the skies aboard a devastatingly powerful Warbird with your The Falconeer Steam PC key. An open-world game wth action-packed aerial combat!
Prepare to soar through the skies aboard a devastatingly powerful Warbird with your The Falconeer Steam PC key. An open-world game wth...
Prepare to soar through the skies aboard a devastatingly powerful Warbird...
Ends in
42

:

28

:

17
or until sold out
Subscribe to our Email Newsletter to get Fanatical promotions direct to your inbox.
You can unsubscribe via the newsletter at any time. By subscribing to our newsletter you agree to our Privacy Policy.