Beard Envy Games on how it created the upcoming story-rich strategy title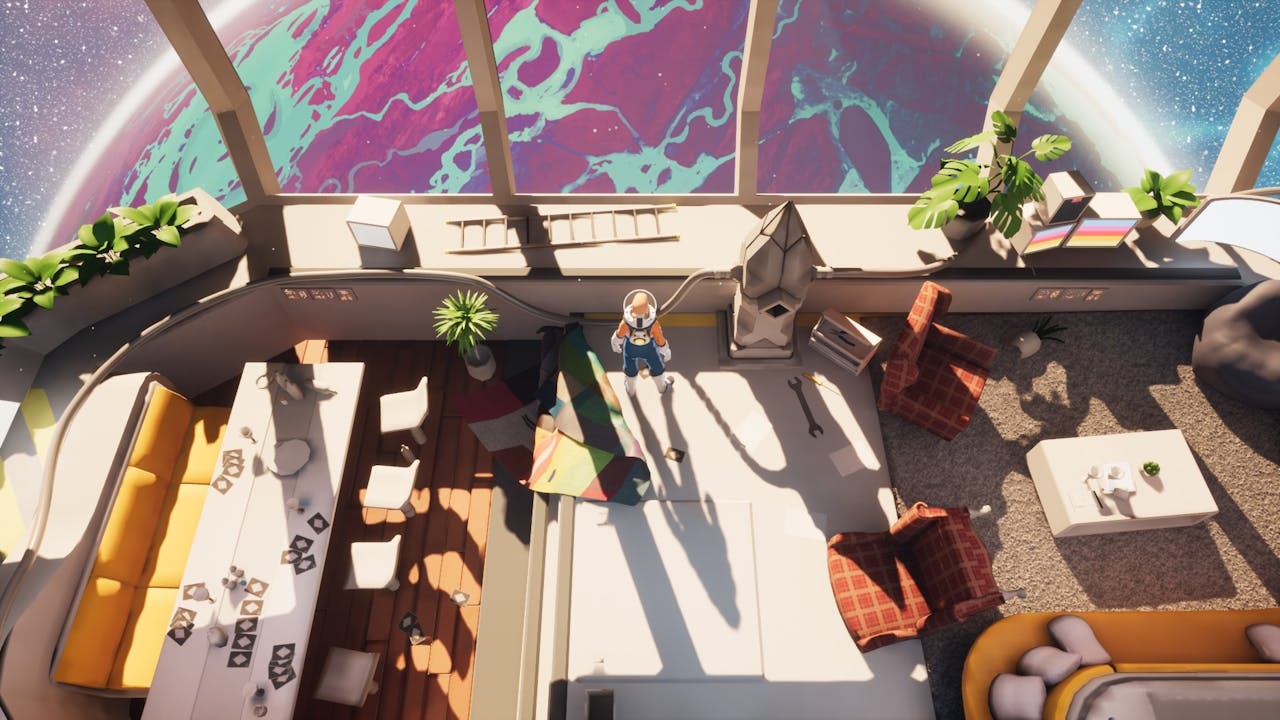 Filament is a laid back, story-rich and fully narrated puzzle game centred around solving sets of cable-based puzzles whilst exploring an abandoned spaceship.
Whether you're an indie developer or working on the big AAAs, finding the right balance between core gameplay mechanics and features is vitally important if you want to deliver an all-round great game for players to enjoy.
Keeping gamers entertained with tasks, objectives and puzzles is one thing, but telling a unique story that prompts them to dig deeper into the game to find out more is just as essential. One developer who has been working its socks to achieve the above is Beard Envy Games, the creator of Filament.
This story-rich strategy in which you explore an abandoned spaceship to uncover the secrets behind the disappearance of the crew of The Alabaster.
In a Q&A due to be released on the Kasedo Games publisher site, Ben Webster from developer Beard Envy Games talked about the team's upcoming release and talking its latest project to space (virtually) and striking the balance between story and puzzles.
"Filament is primarily a puzzle game, but we love a good story, and have spent a long time crafting the world and we want people to get a sense of that," says Ben. "One way we've tried to help the balance is that not all puzzles are required to finish the story (currently it sits around 60%).
"In addition to that, there is a huge amount of optional story content the player can dig into at their will. With this, we hope that every player can play Filament however they want too, without the game getting in their way."
As the game focuses heavily on puzzles in order to progress, over 300 challenging and varied puzzles in fact, Ben spoke about how players might approach each puzzle and whether there are multiple ways to complete them.
"This varies on a puzzle to puzzle basis," says Ben. "Some have only one solution, some have a couple. I think what's important about the puzzle design is that, generally, each puzzle has a specific scenario which the whole puzzle revolves around.
"And as long as that is robust enough, all variations of a solution still require you have tackled this as intended.
"The process of the puzzle design was generally a two step process. Most puzzles began, in some form, on paper (none of that analogue paper though).
"We had a spreadsheet every potential puzzle idea we had along with whether we thought they were viable and cool. Once an idea was selected for puzzle development we would start sketching possible puzzles starting from what we thought the first puzzle should be.
"This is not only to plan how we could teach the player the new mechanic but to also see if the mechanic has the legs to go the full 15 puzzle branch. Many didn't get past this stage.
"We have sketches of some of the mechanics that didn't get into the game in our Deluxe Edition Artbook. The next step was to build these levels in engine and try them out.
"Some stay as exact copies of the sketches, others go through many iterations. Until you give a level a go in-game you don't really know if it'll feel good or not."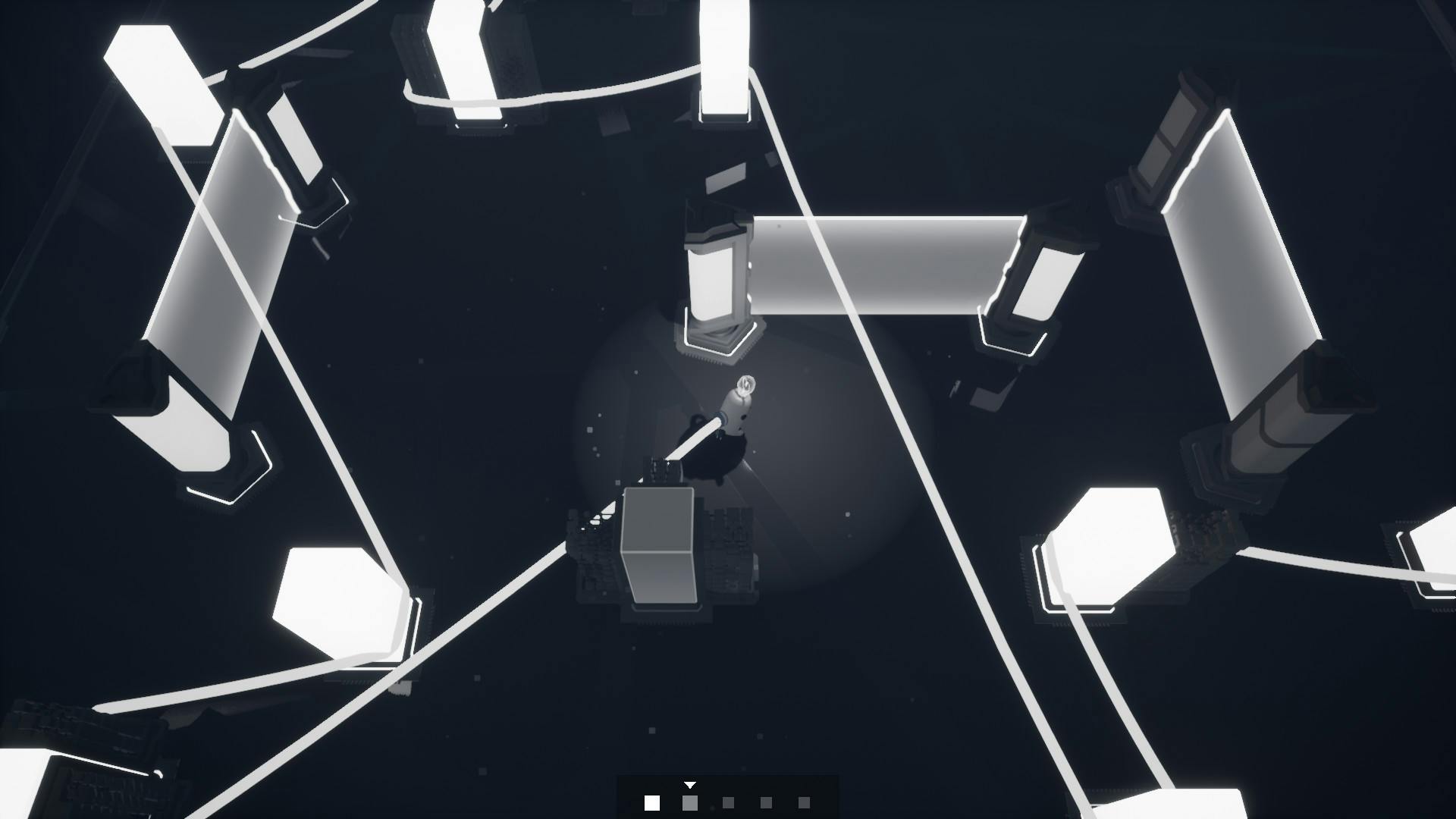 You Beard Envy Games scooped the Epic GameJam with Filament back in 2017, so have any of the game's concepts changed since then?
"The core puzzle mechanic of the robot and the cable has stayed mostly the same, it's just been improved and built upon over the development of the game," says Ben. "The big thing that has changed is the world and the puzzles' place in it. Back in the game jam the puzzles would load one after the other, until you ran out of puzzles, in a very linear fashion.
"Now we have all of the world and story and the ability to tackle puzzles is (almost) any order. Whilst I'm on the topic of game jams, if anyone is thinking about trying one out all I can say is DO IT!
"You will never learn quite as much in so little time. It's also really fun!"
Ben also went into detail on how the dev team decided on a space theme for its upcoming, out-of-this-world puzzle game.
"The setting of space came about quite organically," he says. "When we started working on Filament after the game jam we began by art testing interior spaces, which would later become The Alabaster, and we very quickly found that what we wanted was cosy, we liked cosy.
"In the beginning we the game was going to be set underground, a similarly hostile environment, but when we began building the environments space just felt right."
Finding the right sound for Filament has also been just as vital as finding the right balance between challenging puzzles and an intriguing storyline.
"When we began working on the soundtrack with Tom (our composer), I think our brief was something along the lines of: we want something ambient and relaxing, and we want to disguise any looping as best we can," says Ben. "Beyond that he could go in whatever direction he wanted.
"We know getting stuck on a puzzle can be quite a frustrating time, we've all been there (even on our own game), so the music hopefully helps keep you calm, it's something that's there with you in the puzzle, for support when things get tough. The soundtrack is honestly above and beyond anything we imagined when we set out looking for one, it's such a core part of Filament, and an incredible album in its own right.
"We've been asked about it a lot already and it's going to be available as part of our Deluxe Edition [Marmalade Edition] on launch."
---
---
Share this post