Unmissable deals this March on the biggest and best PC games around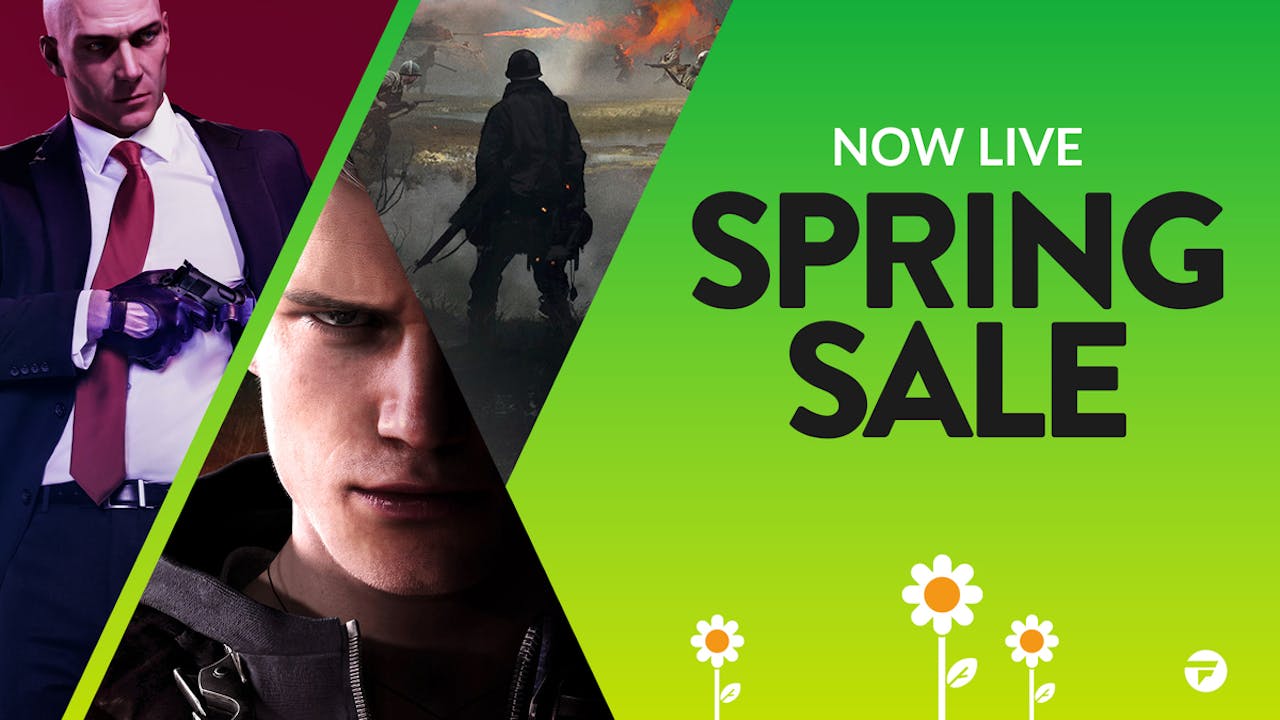 Never fear, Spring is here! More importantly, our Spring Sale is now live with thousands of offers to kick things off.
You'll be spoilt for choice this March as we bring you unmissable deals on AAA and Indie games from big names such as Capcom, Ubisoft, Bethesda, Square Enix, Bandai Namco and many more, with new deals being announced throughout the week. The first batch of Flash Deals have gone live and you'll see some fantastic 24 and 48-hour deals being announced over the course of the sale too.
Better still, if you spend £8 ($10) or more during our Spring Sale, you'll also get to choose a FREE game, a mystery Steam PC key or a voucher to use on your next spend. And it wouldn't be a big sale with out a big giveaway to coincide with it, so we've teamed up with OMEN to give you the chance to win a PC gaming setup worth $4,000!
Below, you'll find daily updates on top deals and announcements during our Spring Sale - enjoy!
Spring Sale - Day One deals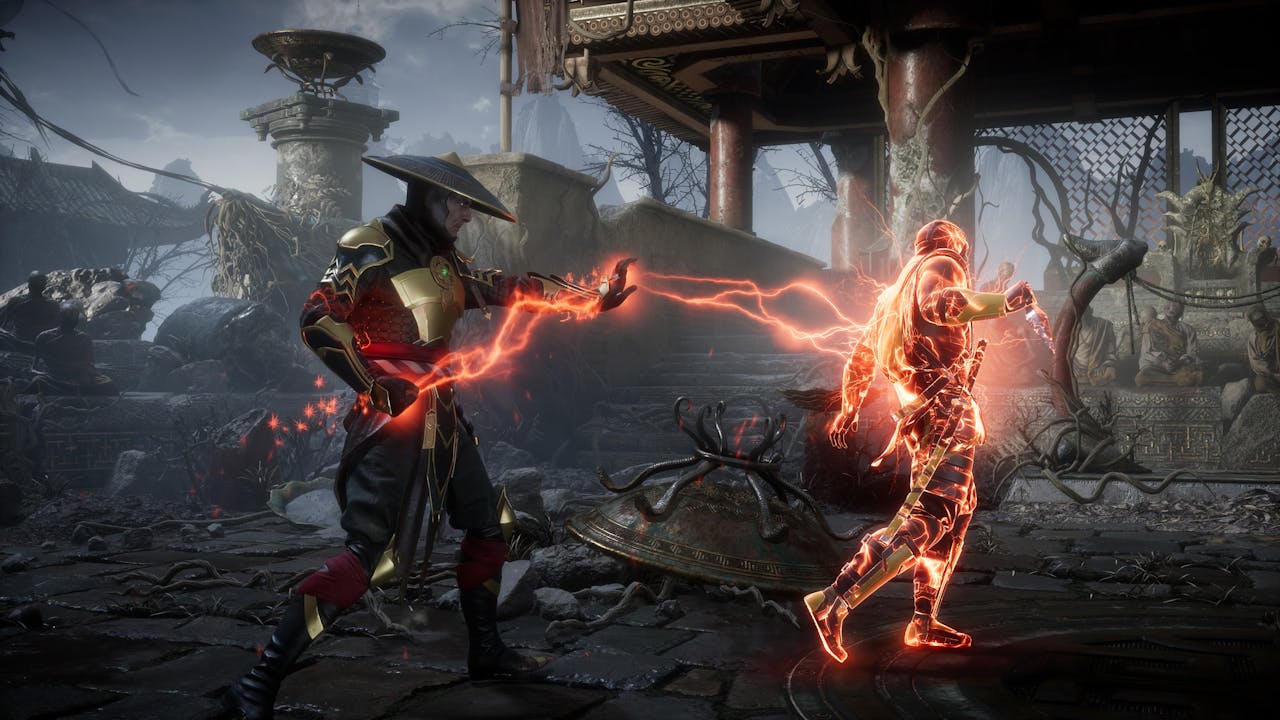 <b><a href="https://www.fanatical.com/game/anno-1800-standard-edition">Anno 1800 - Standard Edition</a> - SAVE 71%</b>
<b><a href="https://www.fanatical.com/game/anno-1800-complete-edition-year-3">Anno 1800 Complete Edition Year 3</a> - SAVE 35%</b>
<b><a href="https://www.fanatical.com/game/anno-1800-gold-edition-year-3">Anno 1800 Gold Edition Year 3</a> - SAVE 42%</b>
<b><a href="https://www.fanatical.com/dlc/anno-1800-year-1-pass">Anno 1800 - Year 1 Pass</a> - SAVE 54%</b>
<b><a href="https://www.fanatical.com/dlc/anno-1800-year-2-pass">Anno 1800 - Year 2 Pass</a> - SAVE 30%</b>
<b><a href="https://www.fanatical.com/game/assassins-creed-odyssey">Assassin's Creed Odyssey</a> - SAVE 72%</b>
<b><a href="https://www.fanatical.com/game/assassin-s-creed-odyssey-deluxe-edition">Assassin's Creed Odyssey: Deluxe Edition</a> - SAVE 77%</b>
<b><a href="https://www.fanatical.com/game/assassin-s-creed-odyssey-gold-edition">Assassin's Creed Odyssey: Gold Edition</a> - SAVE 77%</b>
<b><a href="https://www.fanatical.com/game/assassin-s-creed-odyssey-ultimate-edition">Assassin's Creed Odyssey: Ultimate Edition</a> - SAVE 77%</b>
<b><a href="https://www.fanatical.com/game/assassins-creed-origins">Assassin's Creed Origins</a> - SAVE 81%</b>
<b><a href="https://www.fanatical.com/game/assassins-creed-origins-deluxe-edition">Assassin's Creed Origins - Deluxe Edition</a> - SAVE 81%</b>
<b><a href="https://www.fanatical.com/game/assassins-creed-origins-gold-edition">Assassin's Creed Origins - Gold Edition</a> - SAVE 81%</b>
<b><a href="https://www.fanatical.com/game/assassins-creed-syndicate">Assassin's Creed Syndicate</a> - SAVE 77%</b>
<b><a href="https://www.fanatical.com/game/assassins-creed-unity">Assassin's Creed Unity</a> - SAVE 86%</b>
<b><a href="https://www.fanatical.com/game/bee-simulator">Bee Simulator</a> - SAVE 55%</b>
<b><a href="https://www.fanatical.com/game/blasphemous">Blasphemous</a> - SAVE 50%</b>
<b><a href="https://www.fanatical.com/bundle/blasphemous-digital-deluxe-edition">Blasphemous - Digital Deluxe Edition</a> - SAVE 55%</b>
<b><a href="https://www.fanatical.com/game/code-vein">CODE VEIN</a> - SAVE 63%</b>
<b><a href="https://www.fanatical.com/game/code-vein-deluxe-edition">CODE VEIN Deluxe Edition</a> - SAVE 63%</b>
<b><a href="https://www.fanatical.com/game/captain-tsubasa-rise-of-new-champions">Captain Tsubasa: Rise of New Champions</a> - SAVE 45%</b>
<b><a href="https://www.fanatical.com/game/captain-tsubasa-rise-of-new-champions-deluxe-edition">Captain Tsubasa: Rise of New Champions - Deluxe Edition</a> - SAVE 36%</b>
<b><a href="https://www.fanatical.com/dlc/captain-tsubasa-rise-of-new-champions-character-pass">Captain Tsubasa: Rise of New Champions Character Pass</a> - SAVE 10%</b>
<b><a href="https://www.fanatical.com/game/dark-souls-iii">DARK SOULS III</a> - SAVE 77%</b>
<b><a href="https://www.fanatical.com/game/dark-souls-remastered-steam">DARK SOULS: REMASTERED</a> - SAVE 54%</b>
<b><a href="https://www.fanatical.com/game/dark-souls-ii-scholar-of-the-first-sin">DARK SOULS II: Scholar of the First Sin</a> - SAVE 77%</b>
<b><a href="https://www.fanatical.com/game/dragon-ball-xenoverse-2">DRAGON BALL XENOVERSE 2</a> - SAVE 85%</b>
<b><a href="https://www.fanatical.com/game/death-end-re-quest">Death end re;Quest</a> - SAVE 55%</b>
<b><a href="https://www.fanatical.com/game/death-end-re-quest-2">Death end re;Quest 2</a> - SAVE 40%</b>
<b><a href="https://www.fanatical.com/game/devil-may-cry-5">Devil May Cry 5</a> - SAVE 28%</b>
<b><a href="https://www.fanatical.com/game/devil-may-cry-5-deluxe-edition">Devil May Cry 5: Deluxe Edition</a> - SAVE 35%</b>
<b><a href="https://www.fanatical.com/game/disgaea-4-complete">Disgaea 4 Complete+</a> - SAVE 25%</b>
<b><a href="https://www.fanatical.com/game/disgaea-5-complete">Disgaea 5 Complete </a> - SAVE 60%</b>
<b><a href="https://www.fanatical.com/game/enslaved-odyssey-to-the-west-premium-edition">ENSLAVED: Odyssey to the West - Premium Edition</a> - SAVE 85%</b>
<b><a href="https://www.fanatical.com/game/for-honor-starter-edition">FOR HONORâ"¢ - Starter Edition</a> - SAVE 63%</b>
<b><a href="https://www.fanatical.com/game/far-cry-3-blood-dragon">Far Cry 3 - Blood Dragon</a> - SAVE 72%</b>
<b><a href="https://www.fanatical.com/game/far-cry-3-deluxe-edition">Far Cry 3 - Deluxe Edition</a> - SAVE 72%</b>
<b><a href="https://www.fanatical.com/game/far-cry-4-gold-edition">Far Cry 4 Gold Edition</a> - SAVE 77%</b>
<b><a href="https://www.fanatical.com/game/far-cry-5">Far Cry 5</a> - SAVE 82%</b>
<b><a href="https://www.fanatical.com/game/far-cry-5-gold-edition">Far Cry 5 - Gold Edition</a> - SAVE 82%</b>
<b><a href="https://www.fanatical.com/game/far-cry-primal">Far Cry Primal</a> - SAVE 77%</b>
<b><a href="https://www.fanatical.com/game/far-cry-new-dawn">Far Cry New Dawn</a> - SAVE 77%</b>
<b><a href="https://www.fanatical.com/game/far-cry-new-dawn-deluxe-edition">Far Cry New Dawn - Deluxe Edition</a> - SAVE 77%</b>
<b><a href="https://www.fanatical.com/game/god-eater-3">GOD EATER 3</a> - SAVE 81%</b>
<b><a href="https://www.fanatical.com/game/get-even-game">Get Even</a> - SAVE 85%</b>
<b><a href="https://www.fanatical.com/game/hell-let-loose">Hell Let Loose</a> - SAVE 25%</b>
<b><a href="https://www.fanatical.com/game/monster-hunter-world">MONSTER HUNTER: WORLD</a> - SAVE 40%</b>
<b><a href="https://www.fanatical.com/game/mega-man-legacy-collection">Mega Man Legacy Collection</a> - SAVE 63%</b>
<b><a href="https://www.fanatical.com/game/mega-man-zero-zx-legacy-collection">Mega Man Zero/ZX Legacy Collection</a> - SAVE 40%</b>
<b><a href="https://www.fanatical.com/game/metro-exodus">Metro Exodus</a> - SAVE 64%</b>
<b><a href="https://www.fanatical.com/game/metro-exodus-gold-edition">Metro Exodus - Gold Edition</a> - SAVE 68%</b>
<b><a href="https://www.fanatical.com/dlc/monster-hunter-world-iceborne">Monster Hunter World: Iceborne</a> - SAVE 45%</b>
<b><a href="https://www.fanatical.com/dlc/monster-hunter-world-iceborne-deluxe-edition">Monster Hunter World: Iceborne Digital Deluxe</a> - SAVE 42%</b>
<b><a href="https://www.fanatical.com/game/monster-hunter-world-iceborne-master-edition">Monster Hunter World: Iceborne Master Edition</a> - SAVE 47%</b>
<b><a href="https://www.fanatical.com/game/monster-hunter-world-iceborne-master-edition-deluxe">Monster Hunter World: Iceborne Master Edition Deluxe</a> - SAVE 45%</b>
<b><a href="https://www.fanatical.com/game/monster-sanctuary">Monster Sanctuary</a> - SAVE 25%</b>
<b><a href="https://www.fanatical.com/dlc/mortal-kombat-11-kombat-pack">Mortal Kombat 11 Kombat Pack</a> - SAVE 38%</b>
<b><a href="https://www.fanatical.com/dlc/mortal-kombat-11-aftermath">Mortal Kombat 11: Aftermath</a> - SAVE 54%</b>
<b><a href="https://www.fanatical.com/game/mortal-kombat-xl">Mortal Kombat XL</a> - SAVE 73%</b>
<b><a href="https://www.fanatical.com/game/mortal-kombat-11">Mortal Kombat 11</a> - SAVE 64%</b>
<b><a href="https://www.fanatical.com/game/my-time-at-portia">My Time At Portia</a> - SAVE 66%</b>
<b><a href="https://www.fanatical.com/game/naruto-shippuden-ultimate-ninja-storm-4">NARUTO SHIPPUDEN: Ultimate Ninja STORM 4</a> - SAVE 85%</b>
<b><a href="https://www.fanatical.com/game/naruto-shippuden-ultimate-ninja-storm-revolution">NARUTO SHIPPUDEN: Ultimate Ninja STORM Revolution</a> - SAVE 85%</b>
<b><a href="https://www.fanatical.com/game/naruto-shippuden-ultimate-ninja-storm-1-hd">Naruto Shippuden Ultimate Ninja STORM 1 HD</a> - SAVE 63%</b>
<b><a href="https://www.fanatical.com/game/naruto-shippuden-ultimate-ninja-storm-2-hd">Naruto Shippuden Ultimate Ninja STORM 2 HD</a> - SAVE 63%</b>
<b><a href="https://www.fanatical.com/game/ni-no-kuni-ii-revenant-kingdom">Ni no Kuni II: Revenant Kingdom</a> - SAVE 85%</b>
<b><a href="https://www.fanatical.com/game/northgard">Northgard</a> - SAVE 60%</b>
<b><a href="https://www.fanatical.com/game/okami-hd">OKAMI HD </a> - SAVE 54%</b>
<b><a href="https://www.fanatical.com/game/one-piece-world-seeker">ONE PIECE World Seeker</a> - SAVE 77%</b>
<b><a href="https://www.fanatical.com/game/one-piece-pirate-warriors-4">ONE PIECE: PIRATE WARRIORS 4</a> - SAVE 54%</b>
<b><a href="https://www.fanatical.com/game/one-piece-pirate-warriors-3-gold-edition">One Piece : Pirate Warriors 3 - Gold Edition</a> - SAVE 77%</b>
<b><a href="https://www.fanatical.com/game/one-piece-burning-blood">One Piece Burning Blood</a> - SAVE 85%</b>
<b><a href="https://www.fanatical.com/game/one-piece-burning-blood-gold-edition">One Piece Burning Blood - Gold Edition</a> - SAVE 85%</b>
<b><a href="https://www.fanatical.com/game/one-piece-pirate-warriors-3">One Piece Pirate Warriors 3</a> - SAVE 77%</b>
<b><a href="https://www.fanatical.com/game/outward">Outward</a> - SAVE 70%</b>
<b><a href="https://www.fanatical.com/game/overcooked-2">Overcooked! 2</a> - SAVE 50%</b>
<b><a href="https://www.fanatical.com/game/phoenix-wright-ace-attorney-trilogy">Phoenix Wright: Ace Attorney Trilogy</a> - SAVE 54%</b>
<b><a href="https://www.fanatical.com/game/planet-coaster-aspyr">Planet Coaster</a> - SAVE 75%</b>
<b><a href="https://www.fanatical.com/game/pro-cycling-manager-2020">Pro Cycling Manager 2020</a> - SAVE 50%</b>
<b><a href="https://www.fanatical.com/game/project-cars-2-game">Project CARS 2</a> - SAVE 85%</b>
<b><a href="https://www.fanatical.com/game/project-cars-3-deluxe-edition">Project CARS 3: Deluxe Edition</a> - SAVE 54%</b>
<b><a href="https://www.fanatical.com/game/resident-evil-2-biohazard-re-2">RESIDENT EVIL 2 / BIOHAZARD RE:2</a> - SAVE 63%</b>
<b><a href="https://www.fanatical.com/game/resident-evil-2-biohazard-re-2-deluxe">RESIDENT EVIL 2 / BIOHAZARD RE:2 - Deluxe Edition</a> - SAVE 63%</b>
<b><a href="https://www.fanatical.com/game/resident-evil-7-biohazard">RESIDENT EVIL 7 biohazard</a> - SAVE 70%</b>
<b><a href="https://www.fanatical.com/game/resident-evil-7-gold-edition">RESIDENT EVIL 7 biohazard Gold Edition</a> - SAVE 55%</b>
<b><a href="https://www.fanatical.com/game/soulcalibur-vi">SOULCALIBUR VI</a> - SAVE 85%</b>
<b><a href="https://www.fanatical.com/game/soulcalibur-vi-deluxe-edition">SOULCALIBUR VI Deluxe Edition</a> - SAVE 77%</b>
<b><a href="https://www.fanatical.com/game/sword-art-online-alicization-lycoris">SWORD ART ONLINE Alicization Lycoris</a> - SAVE 54%</b>
<b><a href="https://www.fanatical.com/game/sword-art-online-alicization-lycoris-deluxe-edition">SWORD ART ONLINE Alicization Lycoris - Deluxe Edition</a> - SAVE 46%</b>
<b><a href="https://www.fanatical.com/game/shenmue-iii">Shenmue III</a> - SAVE 71%</b>
<b><a href="https://www.fanatical.com/game/shenmue-iii-deluxe-edition">Shenmue III Deluxe Edition</a> - SAVE 71%</b>
<b><a href="https://www.fanatical.com/game/sid-meiers-civilization-vi-new-aspyr">Sid Meier's Civilization VI</a> - SAVE 75%</b>
<b><a href="https://www.fanatical.com/game/sid-meiers-civilization-vi-platinum-edition-aspyr">Sid Meier's Civilization VI Platinum Edition</a> - SAVE 71%</b>
<b><a href="https://www.fanatical.com/game/silent-hunter-5-battle-of-the-atlantic">Silent Hunter 5: Battle of the Atlantic</a> - SAVE 77%</b>
<b><a href="https://www.fanatical.com/game/tekken-7">TEKKEN 7</a> - SAVE 77%</b>
<b><a href="https://www.fanatical.com/game/tekken-7-ultimate-edition">TEKKEN 7 - Ultimate Edition</a> - SAVE 77%</b>
<b><a href="https://www.fanatical.com/game/tales-of-zestiria">Tales of Zestiria</a> - SAVE 85%</b>
<b><a href="https://www.fanatical.com/game/the-legend-of-heroes-trails-of-cold-steel-iii">The Legend of Heroes: Trails of Cold Steel III</a> - SAVE 40%</b>
<b><a href="https://www.fanatical.com/game/tom-clancy-s-ghost-recon-breakpoint-standard-edition">Tom Clancy's Ghost Recon Breakpoint - Standard Edition</a> - SAVE 77%</b>
<b><a href="https://www.fanatical.com/game/tom-clancys-ghost-recon-wildlands">Tom Clancy's Ghost Recon Wildlands</a> - SAVE 72%</b>
<b><a href="https://www.fanatical.com/game/tom-clancys-ghost-recon-wildlands-ultimate-edition">Tom Clancy's Ghost Recon Wildlands Ultimate Edition</a> - SAVE 72%</b>
<b><a href="https://www.fanatical.com/game/tom-clancy-s-ghost-recon-breakpoint-gold-edition">Tom Clancy's Ghost Recon Breakpoint - Gold Edition</a> - SAVE 77%</b>
<b><a href="https://www.fanatical.com/game/tom-clancy-s-ghost-recon-breakpoint-ultimate-edition">Tom Clancy's Ghost Recon Breakpoint - Ultimate Edition</a> - SAVE 77%</b>
<b><a href="https://www.fanatical.com/game/tom-clancy-s-rainbow-six-siege-year-5-deluxe-edition">Tom Clancy's Rainbow Six Siege - Deluxe Edition</a> - SAVE 70%</b>
<b><a href="https://www.fanatical.com/game/tom-clancy-s-rainbow-six-siege-year-5-gold-edition">Tom Clancy's Rainbow Six Siege - Gold Edition</a> - SAVE 63%</b>
<b><a href="https://www.fanatical.com/game/tom-clancy-s-rainbow-six-siege-year-5-ultimate-edition">Tom Clancy's Rainbow Six Siege - Ultimate Edition</a> - SAVE 63%</b>
<b><a href="https://www.fanatical.com/dlc/tom-clancy-s-rainbow-six-siege-year-5-season-pass">Tom Clancy's Rainbow Six Siege - Year 5 Season Pass</a> - SAVE 45%</b>
<b><a href="https://www.fanatical.com/game/valiant-hearts-the-great-war">Valiant Hearts: The Great War</a> - SAVE 77%</b>
<b><a href="https://www.fanatical.com/game/wrc-8-deluxe-edition-fia-world-rally-championship-steam">WRC 8 Deluxe Edition FIA World Rally Championship</a> - SAVE 60%</b>
<b><a href="https://www.fanatical.com/game/wasteland-3">Wasteland 3</a> - SAVE 37%</b>
<b><a href="https://www.fanatical.com/game/watch-dogs-2">Watch_Dogs 2</a> - SAVE 82%</b>
<b><a href="https://www.fanatical.com/game/watch-dogs-2-gold-edition">Watch_Dogs 2 - Gold Edition</a> - SAVE 82%</b>
<b><a href="https://www.fanatical.com/game/watch-dogs-2-deluxe-edition">Watch_Dogs 2 Deluxe Edition</a> - SAVE 82%</b>
<b><a href="https://www.fanatical.com/game/watch-dogs-complete-edition">Watch_Dogs Complete Edition</a> - SAVE 77%</b>
<b><a href="https://www.fanatical.com/game/worms-rumble">Worms Rumble</a> - SAVE 25%</b>
<b><a href="https://www.fanatical.com/game/worms-rumble-deluxe-edition">Worms Rumble - Deluxe Edition</a> - SAVE 25%</b>
<b><a href="https://www.fanatical.com/game/yu-gi-oh-legacy-of-the-duelist-link-evolution">Yu-Gi-Oh! Legacy of the Duelist : Link Evolution</a> - SAVE 64%</b>
Spring Sale - Day Two deals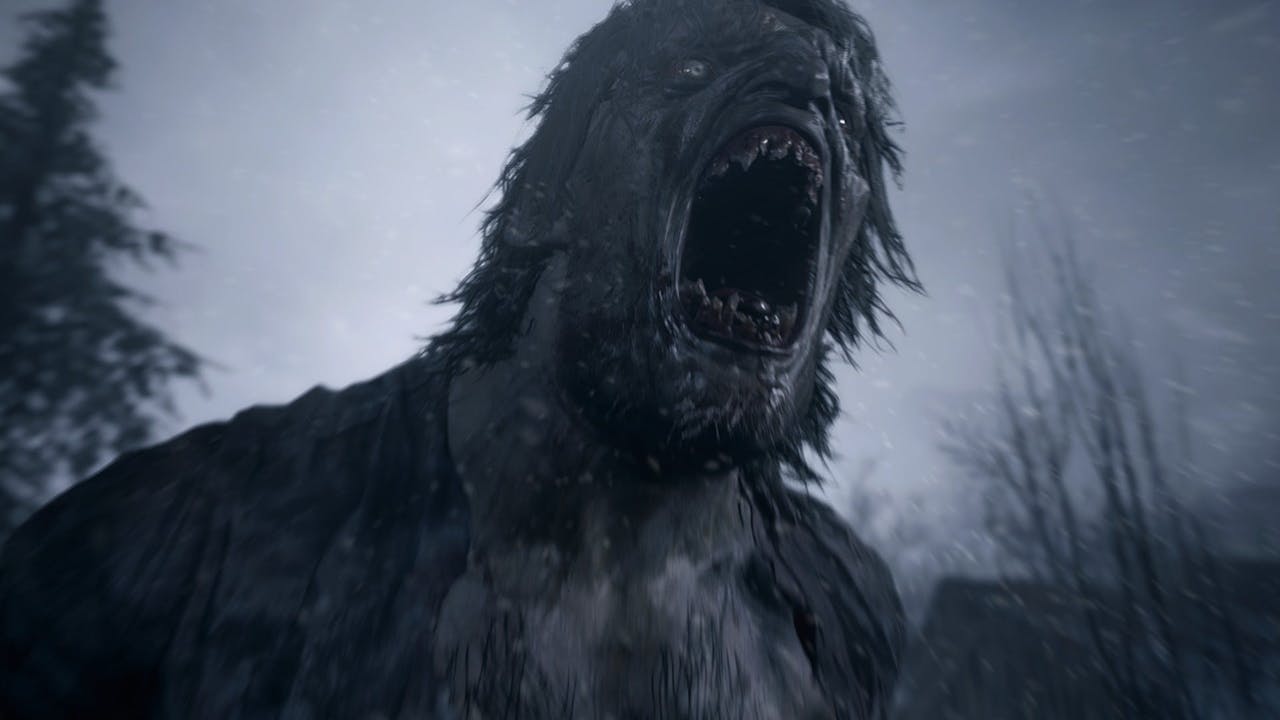 <b><a href="https://www.fanatical.com/game/ancestors-legacy">Ancestors Legacy</a> - SAVE 79%</b>
<b><a href="https://www.fanatical.com/dlc/anno-1800-season-3-pass">Anno 1800™ Season 3 Pass</a> - SAVE 14%</b>
<b><a href="https://www.fanatical.com/game/deus-ex-game-of-the-year-edition">Deus Ex: Game of the Year Edition</a> - SAVE 86%</b>
<b><a href="https://www.fanatical.com/game/deus-ex-mankind-divided">Deus Ex: Mankind Divided</a> - SAVE 86%</b>
<b><a href="https://www.fanatical.com/game/deus-ex-mankind-divided-digital-deluxe-edition">Deus Ex: Mankind Divided - Digital Deluxe Edition</a> - SAVE 86%</b>
<b><a href="https://www.fanatical.com/game/dirt-4">DiRT 4</a> - SAVE 90%</b>
<b><a href="https://www.fanatical.com/dlc/endless-legend-monstrous-tales">Endless Legend™ - Monstrous Tales</a> - SAVE 15%</b>
<b><a href="https://www.fanatical.com/dlc/endless-space-2-dark-matter">Endless Space® 2 - Dark Matter</a> - SAVE 15%</b>
<b><a href="https://www.fanatical.com/game/frostpunk">Frostpunk</a> - SAVE 68%</b><b><a href="https://www.fanatical.com/bundle/frostpunk-game-of-the-year-edition">Frostpunk: Game of the Year Edition</a> - SAVE 46%</b>
<b><a href="https://www.fanatical.com/game/hood-outlaws-legends">Hood: Outlaws & Legends</a> - SAVE 12%</b>
<b><a href="https://www.fanatical.com/game/hood-outlaws-legends-year-1-edition">Hood: Outlaws & Legends - Year 1 Edition</a> - SAVE 12%</b>
<b><a href="https://www.fanatical.com/game/human-fall-flat">Human: Fall Flat</a> - SAVE 60%</b>
<b><a href="https://www.fanatical.com/game/little-nightmares-ii">Little Nightmares II</a> - SAVE 14%</b>
<b><a href="https://www.fanatical.com/game/little-nightmares-ii-deluxe-edition">Little Nightmares II - Deluxe Edition</a> - SAVE 14%</b>
<b><a href="https://www.fanatical.com/game/mass-effect-legendary-edition">Mass Effect™ Legendary Edition</a> - SAVE 12%</b>
<b><a href="https://www.fanatical.com/game/mount-blade-ii-bannerlord">Mount & Blade II: Bannerlord</a> - SAVE 20%</b>
<b><a href="https://www.fanatical.com/game/nine-parchments">Nine Parchments</a> - SAVE 75%</b>
<b><a href="https://www.fanatical.com/game/opus-magnum">Opus Magnum</a> - SAVE 50%</b>
<b><a href="https://www.fanatical.com/game/resident-evil-3">RESIDENT EVIL 3</a> - SAVE 69%</b>
<b><a href="https://www.fanatical.com/game/resident-evil-village">Resident Evil Village</a> - SAVE 14%</b>
<b><a href="https://www.fanatical.com/game/resident-evil-village-deluxe-edition">Resident Evil Village - Deluxe Edition</a> - SAVE 14%</b>
<b><a href="https://www.fanatical.com/game/shadow-of-the-tomb-raider-definitive-edition">Shadow of the Tomb Raider: Definitive Edition</a> - SAVE 78%</b>
<b><a href="https://www.fanatical.com/game/shenzhen-i-o">SHENZHEN I/O</a> - SAVE 50%</b><b><a href="https://www.fanatical.com/game/the-banner-saga-3">The Banner Saga 3</a> - SAVE 55%</b>
<b><a href="https://www.fanatical.com/game/the-banner-saga-3-deluxe-edition">The Banner Saga 3: Deluxe Edition</a> - SAVE 55%</b><b><a href="https://www.fanatical.com/game/the-elder-scrolls-online-collection-blackwood">The Elder Scrolls® Online Collection: Blackwood</a> - SAVE 12%</b>
<b><a href="https://www.fanatical.com/game/the-elder-scrolls-online-collection-blackwood-collectors-edition">The Elder Scrolls Online Collection: Blackwood Collectors Edition</a> - SAVE 12%</b>
<b><a href="https://www.fanatical.com/dlc/the-elder-scrolls-online-blackwood-collectors-edition-upgrade">The Elder Scrolls Online: Blackwood Collectors Edition Upgrade</a> - SAVE 12%</b>
<b><a href="https://www.fanatical.com/dlc/the-elder-scrolls-online-blackwood-upgrade">The Elder Scrolls® Online: Blackwood Upgrade</a> - SAVE 12%</b>
<b><a href="https://www.fanatical.com/game/the-yakuza-remastered-collection">The Yakuza Remastered Collection</a> - SAVE 20%</b>
<b><a href="https://www.fanatical.com/game/tis-100">TIS-100</a> - SAVE 50%</b>
<b><a href="https://www.fanatical.com/game/tomb-raider-goty-edition">Tomb Raider GOTY Edition</a> - SAVE 81%</b>
<b><a href="https://www.fanatical.com/game/trine-2-complete-story">Trine 2: Complete Story</a> - SAVE 75%</b>
<b><a href="https://www.fanatical.com/game/trine-3-the-artifacts-of-power">Trine 3: The Artifacts of Power</a> - SAVE 75%</b>
<b><a href="https://www.fanatical.com/game/trine-enchanted-edition">Trine Enchanted Edition</a> - SAVE 75%</b>
<b><a href="https://www.fanatical.com/game/warhammer-age-of-sigmar-storm-ground">Warhammer Age of Sigmar: Storm Ground</a> - SAVE 23%</b>
<b><a href="https://www.fanatical.com/game/wrath-aeon-of-ruin">WRATH: Aeon of Ruin</a> - SAVE 32%</b>
<b><a href="https://www.fanatical.com/game/yakuza-like-a-dragon-day-ichi-edition">Yakuza: Like a Dragon - Day Ichi Edition</a> - SAVE 20%</b>
<b><a href="https://www.fanatical.com/game/yakuza-like-a-dragon-hero-edition">Yakuza: Like a Dragon - Hero Edition</a> - SAVE 20%</b>
<b><a href="https://www.fanatical.com/game/yakuza-like-a-dragon-legendary-hero-edition">Yakuza: Like a Dragon - Legendary Hero Edition</a> - SAVE 20%</b>
Spring Sale - Day Three deals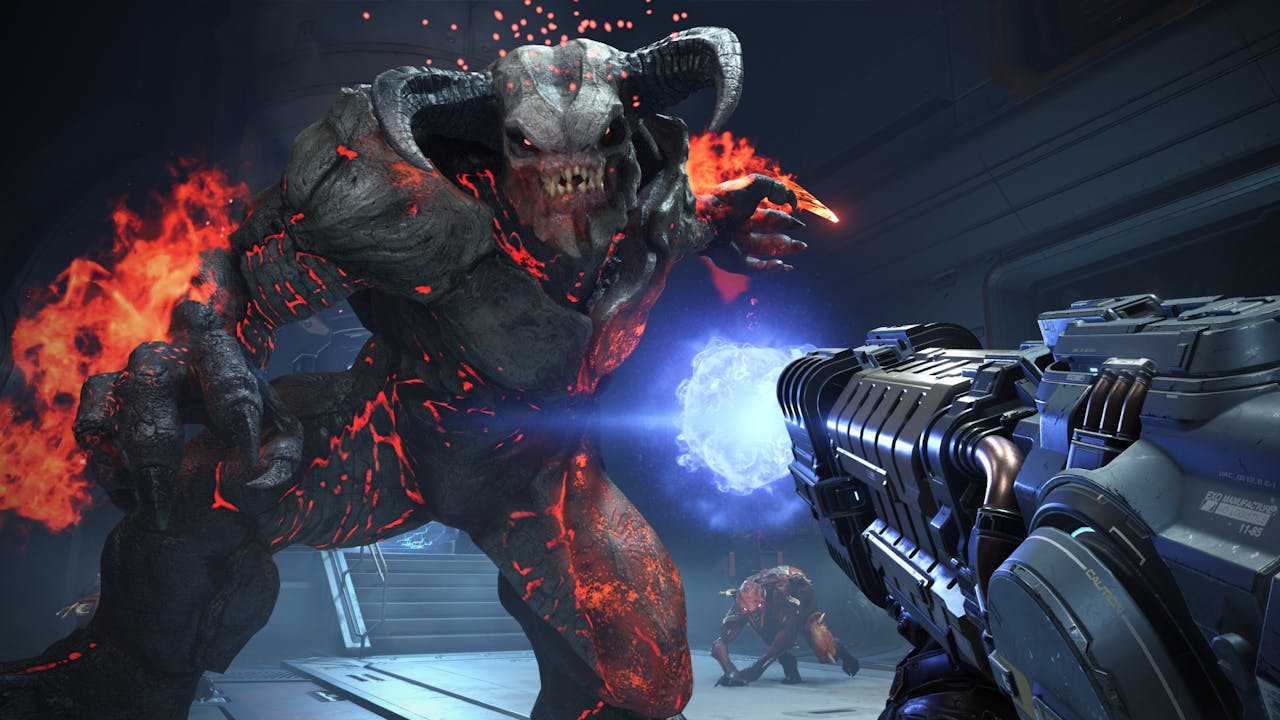 <b><a href="https://www.fanatical.com/game/doom-eternal">DOOM Eternal</a> - SAVE 55%</b>
<b><a href="https://www.fanatical.com/game/doom-eternal-deluxe-edition">DOOM Eternal - Deluxe Edition</a> - SAVE 55%</b>
<b><a href="https://www.fanatical.com/game/doom-vfr">DOOM VFR</a> - SAVE 55%</b>
<b><a href="https://www.fanatical.com/bundle/doom-and-wolfenstein-ii-pack">DOOM and Wolfenstein II Pack</a> - SAVE 55%</b>
<b><a href="https://www.fanatical.com/game/deathtrap">Deathtrap</a> - SAVE 83%</b>
<b><a href="https://www.fanatical.com/bundle/dishonored-death-of-the-outsider-deluxe-bundle">Dishonored: Death of the Outsider - Deluxe Bundle</a> - SAVE 62%</b>
<b><a href="https://www.fanatical.com/dlc/fallout-4-contraptions-workshop">Fallout 4 - Contraptions Workshop DLC</a> - SAVE 42%</b>
<b><a href="https://www.fanatical.com/dlc/fallout-4-wasteland-workshop">Fallout 4 - Wasteland Workshop DLC</a> - SAVE 42%</b>
<b><a href="https://www.fanatical.com/game/fallout-4-vr">Fallout 4 VR</a> - SAVE 55%</b>
<b><a href="https://www.fanatical.com/dlc/fallout-4-vault-tec-workshop">Fallout 4 Vault-Tec Workshop DLC</a> - SAVE 42%</b>
<b><a href="https://www.fanatical.com/game/fallout-76">Fallout 76</a> - SAVE 45%</b>
<b><a href="https://www.fanatical.com/game/graveyard-keeper">Graveyard Keeper</a> - SAVE 34%</b>
<b><a href="https://www.fanatical.com/game/hello-neighbor">Hello Neighbor</a> - SAVE 50%</b>
<b><a href="https://www.fanatical.com/dlc/monster-hunter-world-iceborne">Monster Hunter World: Iceborne</a> - SAVE 45%</b>
<b><a href="https://www.fanatical.com/game/persona-5-strikers">Persona 5 Strikers</a> - SAVE 20%</b>
<b><a href="https://www.fanatical.com/game/prey-game">Prey</a> - SAVE 67%</b>
<b><a href="https://www.fanatical.com/game/the-elder-scrolls-v-skyrim-special-edition">The Elder Scrolls V: Skyrim Special Edition</a> - SAVE 55%</b>
<b><a href="https://www.fanatical.com/game/the-elder-scrolls-v-skyrim-vr">The Elder Scrolls V: Skyrim VR</a> - SAVE 55%</b>
<b><a href="https://www.fanatical.com/game/the-incredible-adventures-of-van-helsing-final-cut">The Incredible Adventures of Van Helsing: Final Cut</a> - SAVE 83%</b>
<b><a href="https://www.fanatical.com/game/the-jackbox-party-pack-6">The Jackbox Party Pack 6</a> - SAVE 37%</b>
<b><a href="https://www.fanatical.com/game/the-jackbox-party-pack-7">The Jackbox Party Pack 7</a> - SAVE 33%</b>
Spring Sale - Day Four Deals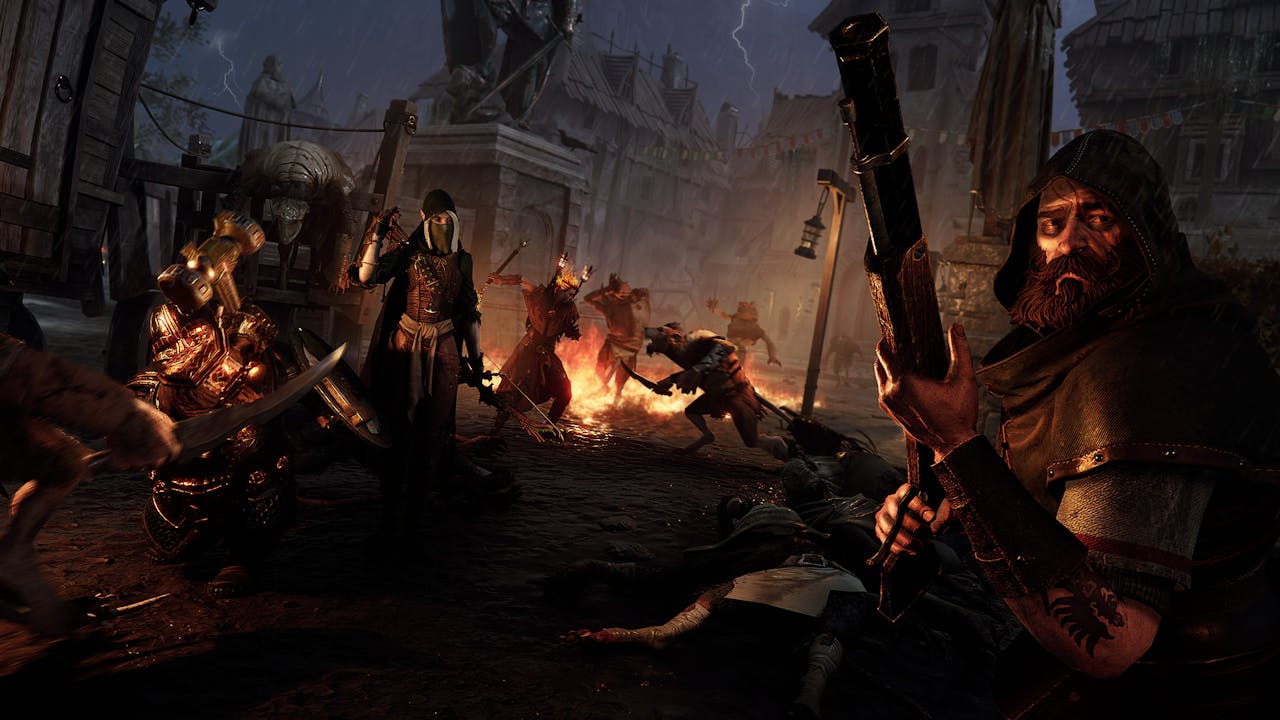 <b><a href="https://www.fanatical.com/game/axis-allies-1942-online">Axis & Allies 1942 Online</a> - SAVE 50%</b>
<b><a href="https://www.fanatical.com/game/guilty-gear-xrd-revelator-and-rev-2-all-in-one-and-dlc-characters">GUILTY GEAR Xrd -REVELATOR- (+DLC Characters) + REV 2 All-in-One (does not include optional DLCs)</a> - SAVE 82%</b>
<b><a href="https://www.fanatical.com/game/guilty-gear-xx-accent-core-plus-r">GUILTY GEAR XX ACCENT CORE PLUS R</a> - SAVE 82%</b>
<b><a href="https://www.fanatical.com/game/icewind-dale-enhanced-edition">Icewind Dale: Enhanced Edition</a> - SAVE 50%</b>
<b><a href="https://www.fanatical.com/game/kart-kraft">KartKraft</a> - SAVE 45%</b>
<b><a href="https://www.fanatical.com/game/kingdom-come-deliverance">Kingdom Come: Deliverance</a> - SAVE 60%</b>
<b><a href="https://www.fanatical.com/game/nba-2-k-21">NBA 2K21</a> - SAVE 70</b>
<b><a href="https://www.fanatical.com/game/nba-2-k-21-mamba-forever-edition">NBA 2K21 Mamba Forever Edition</a> - SAVE 40%</b>
<b><a href="https://www.fanatical.com/game/planescape-torment-enhanced-edition">Planescape: Torment: Enhanced Edition</a> - SAVE 50%</b>
<b><a href="https://www.fanatical.com/game/superhot">SUPERHOT</a> - SAVE 66</b>
<b><a href="https://www.fanatical.com/game/superhot-vr">SUPERHOT VR</a> - SAVE 66%</b><b><a href="https://www.fanatical.com/game/warhammer-vermintide-2">Warhammer: Vermintide 2</a> - SAVE 75%</b>
<b><a href="https://www.fanatical.com/game/warhammer-vermintide-2-collectors-edition">Warhammer: Vermintide 2 - Collector's Edition</a> - SAVE 75%</b>
<b><a href="https://www.fanatical.com/game/wwe-battlegrounds">WWE 2K Battlegrounds</a> - SAVE 54%</b>
<b><a href="https://www.fanatical.com/game/wwe-battlegrounds-digital-deluxe-edition">WWE 2K Battlegrounds - Digital Deluxe Edition</a> - SAVE 36%</b>
<b><a href="https://www.fanatical.com/bundle/baldurs-gate-the-complete-saga">Baldur's Gate: The Complete Saga</a> - SAVE 73%</b>
Spring Sale - Day Five + Weekend Deals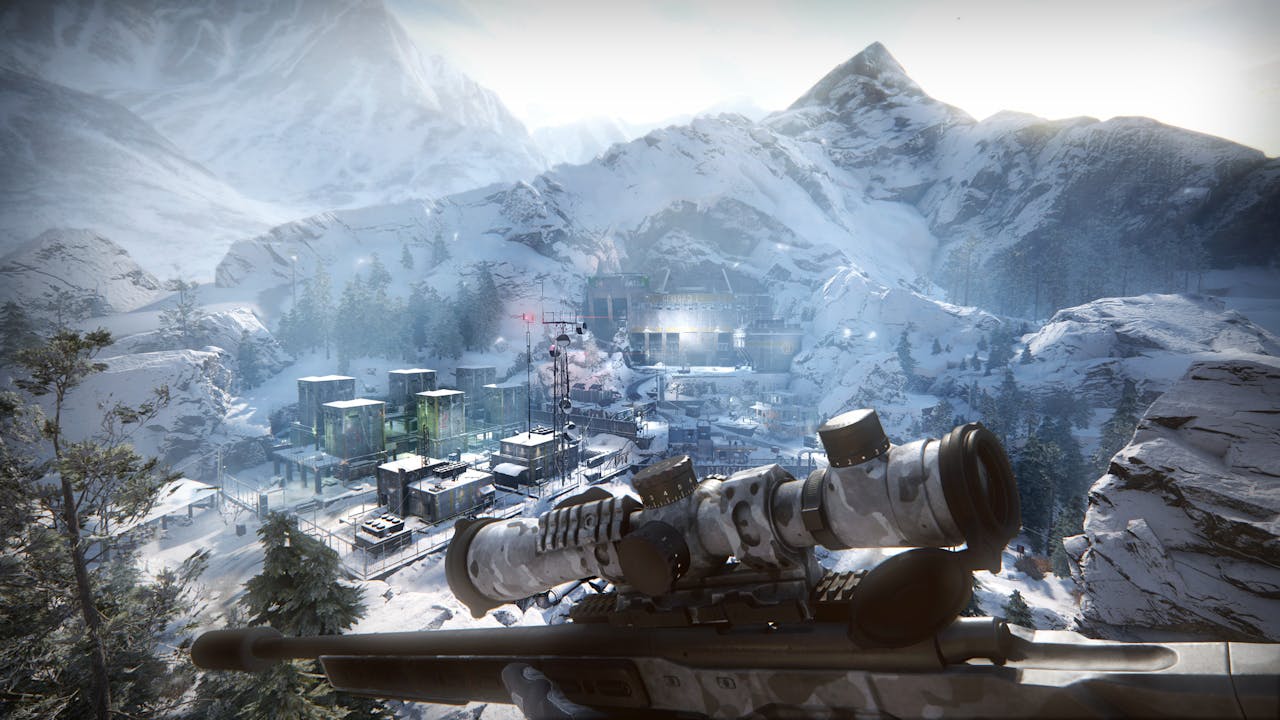 <b><a href="https://www.fanatical.com/game/dying-light">Dying Light</a> - SAVE 70%</b>
<b><a href="https://www.fanatical.com/dlc/dying-light-viking-raiders-of-harran">Dying Light - Viking: Raiders of Harran</a> - SAVE 10%</b>
<b><a href="https://www.fanatical.com/game/dying-light-enhanced-edition">Dying Light: The Following – Enhanced Edition</a> - SAVE 70%</b>
<b><a href="https://www.fanatical.com/game/inside">INSIDE</a> - SAVE 75%</b>
<b><a href="https://www.fanatical.com/game/iratus-lord-of-the-dead">Iratus: Lord of the Dead</a> - SAVE 55%</b>
<b><a href="https://www.fanatical.com/game/limbo">LIMBO</a> - SAVE 75%</b>
<b><a href="https://www.fanatical.com/game/payday-legacy-collection">PAYDAY 2 - Legacy Collection</a> - SAVE 83%</b>
<b><a href="https://www.fanatical.com/game/sniper-ghost-warrior-3">Sniper Ghost Warrior 3</a> - SAVE 82%</b>
<b><a href="https://www.fanatical.com/dlc/sniper-ghost-warrior-3-season-pass">Sniper Ghost Warrior 3 - Season Pass DLC</a> - SAVE 82%</b>
<b><a href="https://www.fanatical.com/game/sniper-ghost-warrior-contracts">Sniper Ghost Warrior Contracts</a> - SAVE 69%</b>
<b><a href="https://www.fanatical.com/game/star-wars-jedi-knight-ii-jedi-outcast">STAR WARS™ Jedi Knight II - Jedi Outcast</a> - SAVE 77%</b>
<b><a href="https://www.fanatical.com/game/stronghold-2-steam-edition">Stronghold 2: Steam Edition</a> - SAVE 64%</b>
<b><a href="https://www.fanatical.com/game/stronghold-crusader-2-special-edition">Stronghold Crusader 2 - Special Edition</a> - SAVE 90%</b>
<b><a href="https://www.fanatical.com/game/the-infectious-madness-of-doctor-dekker">The Infectious Madness of Doctor Dekker</a> - SAVE 52%</b>
<b><a href="https://www.fanatical.com/game/the-walking-dead-a-new-frontier">The Walking Dead: A New Frontier</a> - SAVE 40%</b>
<b><a href="https://www.fanatical.com/game/the-walking-dead-season-two">The Walking Dead: Season Two</a> - SAVE 40%</b>
<b><a href="https://www.fanatical.com/game/the-walking-dead-the-telltale-definitive-series">The Walking Dead: The Telltale Definitive Series</a> - SAVE 30%</b>
<b><a href="https://www.fanatical.com/game/unrailed">Unrailed!</a> - SAVE 55%</b>
Spring Sale Week Two - Day One deals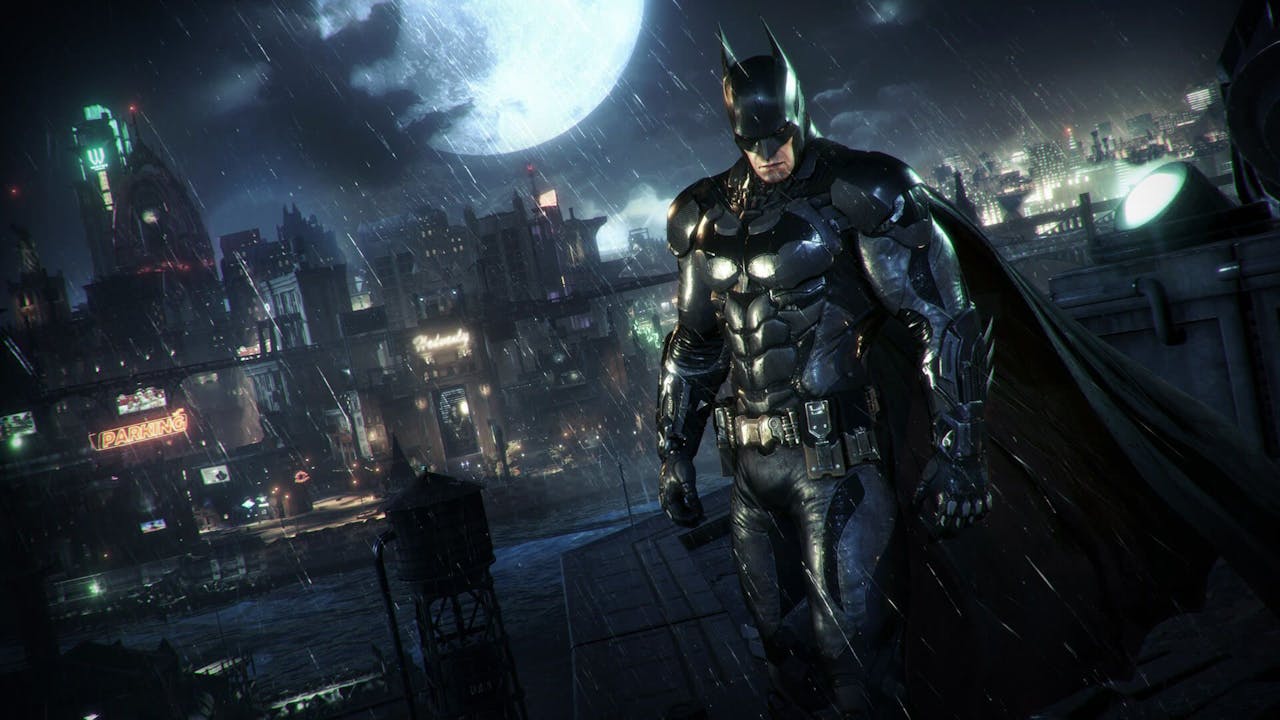 <b><a href="https://www.fanatical.com/game/anniversary-collection-arcade-classics">Anniversary Collection Arcade Classics</a> - SAVE 77%</b>
<b><a href="https://www.fanatical.com/game/anniversary-collection-arcade-classics-plugin">Anniversary Collection Arcade Classics - Americas Version</a> - SAVE 77%</b>
<b><a href="https://www.fanatical.com/game/batman-arkham-asylum-game-of-the-year-edition">Batman Arkham Asylum: Game of the Year Edition</a> - SAVE 77%</b>
<b><a href="https://www.fanatical.com/game/batman-arkham-city-game-of-the-year-edition">Batman Arkham City: Game of the Year Edition</a> - SAVE 77%</b>
<b><a href="https://www.fanatical.com/game/batman-arkham-knight">Batman: Arkham Knight</a> - SAVE 77%</b>
<b><a href="https://www.fanatical.com/game/batman-arkham-knight-premium-edition">Batman: Arkham Knight Premium Edition</a> - SAVE 77%</b>
<b><a href="https://www.fanatical.com/game/batman-arkham-origins-blackgate-deluxe-edition">Batman: Arkham Origins Blackgate - Deluxe Edition</a> - SAVE 77%</b>
<b><a href="https://www.fanatical.com/game/batman-arkham-vr">Batman™: Arkham VR</a> - SAVE 77%</b>
<b><a href="https://www.fanatical.com/game/castlevania-anniversary-collection">Castlevania Anniversary Collection</a> - SAVE 78%</b>
<b><a href="https://www.fanatical.com/game/castlevania-anniversary-collection-plugin">Castlevania Anniversary Collection - Americas Version</a> - SAVE 78%</b>
<b><a href="https://www.fanatical.com/game/castlevania-lords-of-shadow-ultimate-edition">Castlevania: Lords of Shadow – Ultimate Edition</a> - SAVE 77%</b>
<b><a href="https://www.fanatical.com/game/castlevania-lords-of-shadow-2">Castlevania: Lords of Shadow 2</a> - SAVE 77%</b>
<b><a href="https://www.fanatical.com/game/castlevania-lords-of-shadow-2-plugin">Castlevania: Lords of Shadow 2 - Americas Version</a> - SAVE 77%</b>
<b><a href="https://www.fanatical.com/game/contra-anniversary-collection">Contra Anniversary Collection</a> - SAVE 78%</b>
<b><a href="https://www.fanatical.com/game/contra-anniversary-collection-plugin">Contra Anniversary Collection - Americas Version</a> - SAVE 78%</b>
<b><a href="https://www.fanatical.com/game/dirt-5">DIRT 5</a> - SAVE 57%</b>
<b><a href="https://www.fanatical.com/dlc/dirt-5-year-1-upgrade">DIRT 5 - Year 1 Upgrade</a> - SAVE 40%</b>
<b><a href="https://www.fanatical.com/game/dirt-5-year-one-edition">DIRT 5 - Year One Edition</a> - SAVE 57%</b>
<b><a href="https://www.fanatical.com/game/e-football-pes-2021">eFootball PES 2021</a> - SAVE 55%</b>
<b><a href="https://www.fanatical.com/game/f-1-2020">F1 2020</a> - SAVE 66%</b>
<b><a href="https://www.fanatical.com/game/f-1-2020-deluxe-schumacher-edition">F1 2020 - Deluxe Schumacher Edition</a> - SAVE 66%</b>
<b><a href="https://www.fanatical.com/game/giga-wrecker">GIGA WRECKER</a> - SAVE 55%</b>
<b><a href="https://www.fanatical.com/game/injustice-gods-among-us-ultimate-edition">Injustice: Gods Among Us Ultimate Edition</a> - SAVE 77%</b>
<b><a href="https://www.fanatical.com/dlc/injustice-2-ultimate-pack">Injustice™ 2 - Ultimate Pack</a> - SAVE 82%</b>
<b><a href="https://www.fanatical.com/game/lego-marvel-super-heroes-2-deluxe-edition">LEGO Marvel Super Heroes 2 - Deluxe Edition</a> - SAVE 73%</b>
<b><a href="https://www.fanatical.com/game/lego-marvel-super-heroes-2-standard-edition">LEGO Marvel Super Heroes 2 - Standard Edition</a> - SAVE 77%</b>
<b><a href="https://www.fanatical.com/game/metal-gear-solid-v-ground-zeroes">METAL GEAR SOLID V: GROUND ZEROES</a> - SAVE 91%</b>
<b><a href="https://www.fanatical.com/game/metal-gear-solid-v-ground-zeroes-plugin">METAL GEAR SOLID V: GROUND ZEROES - Americas Version</a> - SAVE 91%</b>
<b><a href="https://www.fanatical.com/game/metal-gear-solid-v-definitive-experience">METAL GEAR SOLID V: The Definitive Experience</a> - SAVE 78%</b>
<b><a href="https://www.fanatical.com/game/metal-gear-solid-v-definitive-experience-plugin">METAL GEAR SOLID V: The Definitive Experience - Americas Version</a> - SAVE 78%</b>
<b><a href="https://www.fanatical.com/game/metal-gear-solid-v-the-phantom-pain">METAL GEAR SOLID V: THE PHANTOM PAIN</a> - SAVE 78%</b>
<b><a href="https://www.fanatical.com/game/metal-gear-solid-v-the-phantom-pain-plugin">METAL GEAR SOLID V: THE PHANTOM PAIN - Americas Version</a> - SAVE 78%</b>
<b><a href="https://www.fanatical.com/game/pc-building-simulator">PC Building Simulator</a> - SAVE 50%</b>
<b><a href="https://www.fanatical.com/game/quantum-break">Quantum Break</a> - SAVE 75%</b>
<b><a href="https://www.fanatical.com/game/railway-empire">Railway Empire</a> - SAVE 50%</b>
<b><a href="https://www.fanatical.com/game/spell-force-3-fallen-god">SpellForce 3: Fallen God</a> - SAVE 20%</b>
<b><a href="https://www.fanatical.com/game/spell-force-3-soul-harvest">SpellForce 3: Soul Harvest</a> - SAVE 67%</b>
<b><a href="https://www.fanatical.com/game/spellforce-complete-pack">Spellforce Complete</a> - SAVE 80%</b>
<b><a href="https://www.fanatical.com/game/steamworld-dig">SteamWorld Dig</a> - SAVE 78%</b>
<b><a href="https://www.fanatical.com/game/steam-world-heist">SteamWorld Heist</a> - SAVE 78%</b>
<b><a href="https://www.fanatical.com/game/steam-world-heist-the-outsider">SteamWorld Heist: The Outsider DLC</a> - SAVE 63%</b>
<b><a href="https://www.fanatical.com/game/tropico-6">Tropico 6</a> - SAVE 50%</b>
<b><a href="https://www.fanatical.com/game/tropico-6-el-prez-edition">Tropico 6 - El Prez Edition</a> - SAVE 50%</b>
<b><a href="https://www.fanatical.com/dlc/yu-gi-oh-duelist-kingdom">Yu-Gi-Oh! Duelist Kingdom</a> - SAVE 64%</b>
<b><a href="https://www.fanatical.com/dlc/yu-gi-oh-duelist-kingdom-plugin">Yu-Gi-Oh! Duelist Kingdom - Americas Version</a> - SAVE 64%</b>
---
---
Share this post