Find top Steam PC game deals and more in Fanatical's Lunar New Year Sale
Enjoy the celebrations with huge savings on AAA & Indie PC games - plus new bundles, contest and much more!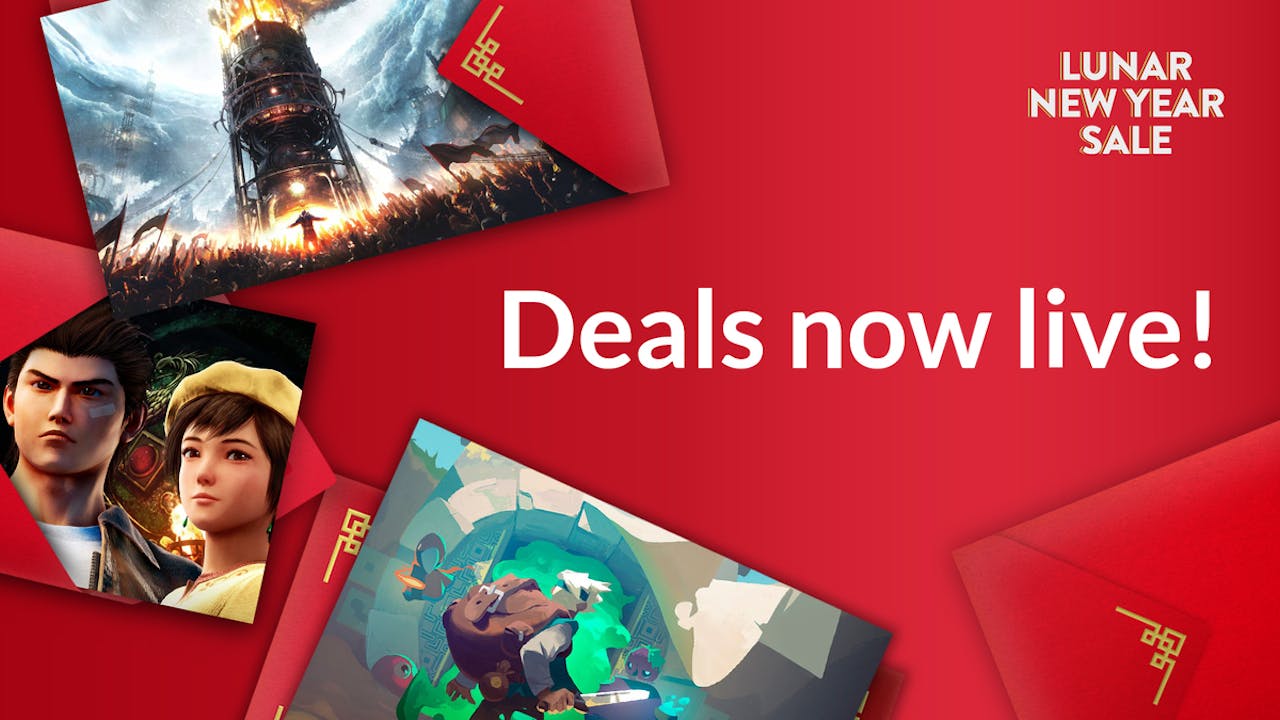 The Lunar New Year celebrations have already begun here at Fanatical, as we're launching thousands of awesome PC game deals across the store!
You'll be able to grab the biggest and best releases as well as classic, popular titles from huge publishers throughout the sale, with huge savings that you don't want to miss out on.
In addition to these cracking deals, any customer who spends $10 or more on store will also be eligible for a free gift. Elsewhere, we have some new and exclusive bundles launching as part of the Lunar New Year celebrations, and a contest where you can win a big shopping spree to spend on store.
Keep checking back here to see regular updates on the top deals launching during the sale!
Lunar New Year Sale - Day One top deals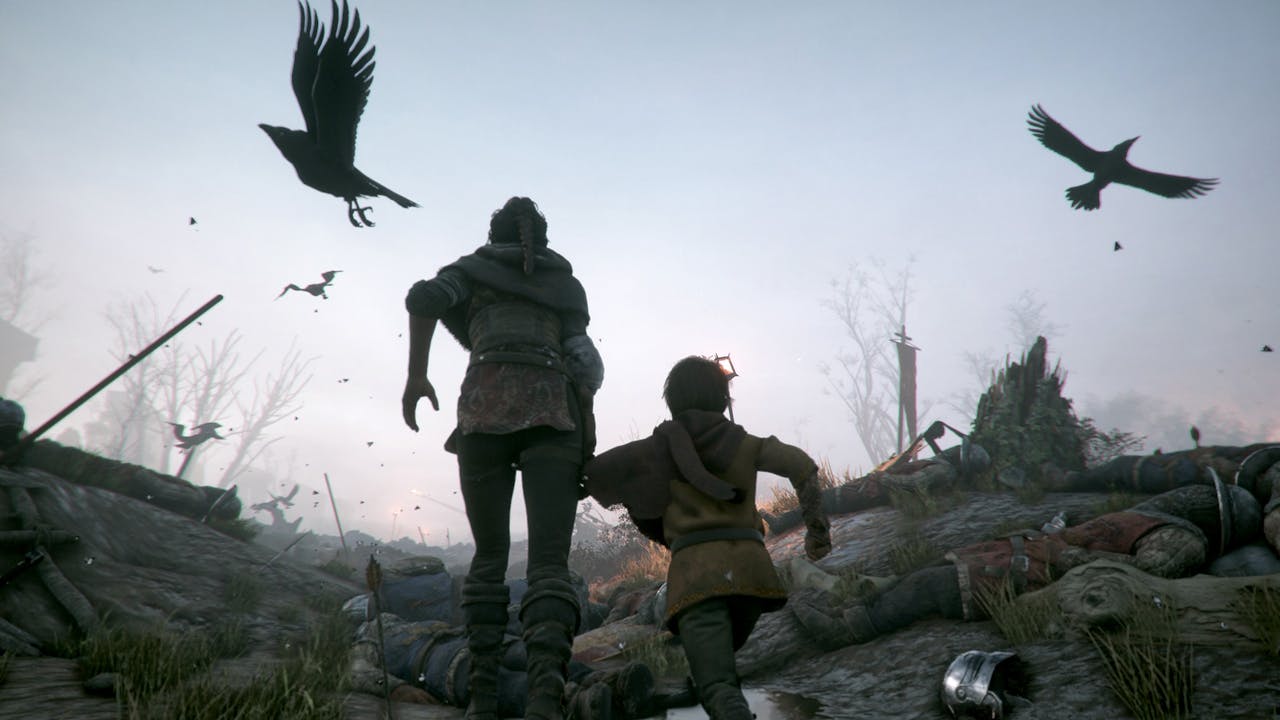 <b><a href="https://www.fanatical.com/game/a-plague-tale-innocence">A Plague Tale: Innocence</a> - SAVE 72%</b>
<b><a href="https://www.fanatical.com/game/bridge-constructor-the-walking-dead">Bridge Constructor: The Walking Dead</a> - SAVE 35%</b>
<b><a href="https://www.fanatical.com/game/call-of-cthulhu">Call of Cthulhu</a> - SAVE 77%</b>
<b><a href="https://www.fanatical.com/game/cat-quest-ii">Cat Quest II</a> - SAVE 49%</b>
<b><a href="https://www.fanatical.com/game/deus-ex-mankind-divided">Deus Ex: Mankind Divided</a> - SAVE 86%</b>
<b><a href="https://www.fanatical.com/game/deus-ex-mankind-divided-digital-deluxe-edition">Deus Ex: Mankind Divided - Digital Deluxe Edition</a> - SAVE 86%</b>
<b><a href="https://www.fanatical.com/game/disgaea-2-pc-digital-dood-edition">Disgaea 2 PC Digital Dood Edition</a> - SAVE 80%</b>
<b><a href="https://www.fanatical.com/game/disgaea-5-complete">Disgaea 5 Complete / 魔界戦記ディスガイア5</a> - SAVE 60%</b>
<b><a href="https://www.fanatical.com/game/farming-simulator-19">Farming Simulator 19</a> - SAVE 40%</b>
<b><a href="https://www.fanatical.com/game/farming-simulator-19-platinum-edition">Farming Simulator 19 - Platinum Edition</a> - SAVE 33%</b>
<b><a href="https://www.fanatical.com/game/fell-seal-arbiter-s-mark">Fell Seal: Arbiter's Mark</a> - SAVE 71%</b>
<b><a href="https://www.fanatical.com/bundle/frostpunk-game-of-the-year-edition">Frostpunk: Game of the Year Edition</a> - SAVE 52%</b>
<b><a href="https://www.fanatical.com/game/gal-gun-double-peace">Gal*Gun: Double Peace</a> - SAVE 79%</b>
<b><a href="https://www.fanatical.com/game/graveyard-keeper">Graveyard Keeper</a> - SAVE 50%</b>
<b><a href="https://www.fanatical.com/game/greedfall">GreedFall</a> - SAVE 63%</b>
<b><a href="https://www.fanatical.com/game/grip">GRIP: Combat Racing</a> - SAVE 80%</b>
<b><a href="https://www.fanatical.com/game/guilty-gear-xrd-revelator-and-rev-2-all-in-one-and-dlc-characters">GUILTY GEAR Xrd -REVELATOR- (+DLC Characters) + REV 2 All-in-One (does not include optional DLCs)</a> - SAVE 82%</b>
<b><a href="https://www.fanatical.com/game/guilty-gear-xx-accent-core-plus-r">GUILTY GEAR XX ACCENT CORE PLUS R</a> - SAVE 82%</b>
<b><a href="https://www.fanatical.com/game/hello-neighbor">Hello Neighbor</a> - SAVE 75%</b>
<b><a href="https://www.fanatical.com/game/inside">INSIDE</a> - SAVE 77%</b>
<b><a href="https://www.fanatical.com/game/insurgency-sandstorm">Insurgency: Sandstorm</a> - SAVE 54%</b>
<b><a href="https://www.fanatical.com/game/iron-danger">Iron Danger</a> - SAVE 79%</b>
<b><a href="https://www.fanatical.com/game/just-cause-4-complete-edition">Just Cause 4 Complete Edition</a> - SAVE 77%</b>
<b><a href="https://www.fanatical.com/game/metro-exodus">Metro Exodus</a> - SAVE 64%</b>
<b><a href="https://www.fanatical.com/game/metro-exodus-gold-edition">Metro Exodus - Gold Edition</a> - SAVE 68%</b>
<b><a href="https://www.fanatical.com/game/metro-redux">Metro Redux Bundle</a> - SAVE 80%</b>
<b><a href="https://www.fanatical.com/game/mud-runner">MudRunner</a> - SAVE 81%</b>
<b><a href="https://www.fanatical.com/game/opus-magnum">Opus Magnum</a> - SAVE 50%</b>
<b><a href="https://www.fanatical.com/game/outward">Outward</a> - SAVE 72%</b>
<b><a href="https://www.fanatical.com/game/party-hard-2">Party Hard 2</a> - SAVE 50%</b>
<b><a href="https://www.fanatical.com/game/pillars-of-eternity-ii-deadfire">Pillars of Eternity II: Deadfire</a> - SAVE 55%</b>
<b><a href="https://www.fanatical.com/game/pillars-of-eternity-ii-deadfire-obsidian-edition">Pillars of Eternity II: Deadfire - Obsidian Edition</a> - SAVE 63%</b>
<b><a href="https://www.fanatical.com/game/shadow-of-the-tomb-raider-definitive-edition">Shadow of the Tomb Raider: Definitive Edition</a> - SAVE 78%</b>
<b><a href="https://www.fanatical.com/game/shenzhen-i-o">SHENZHEN I/O</a> - SAVE 50%</b>
<b><a href="https://www.fanatical.com/game/sniper-ghost-warrior-3">Sniper Ghost Warrior 3</a> - SAVE 82%</b>
<b><a href="https://www.fanatical.com/game/sniper-ghost-warrior-contracts">Sniper Ghost Warrior Contracts</a> - SAVE 70%</b>
<b><a href="https://www.fanatical.com/game/spintires">Spintires</a> - SAVE 65%</b>
<b><a href="https://www.fanatical.com/game/superhot">SUPERHOT</a> - SAVE 65%</b>
<b><a href="https://www.fanatical.com/game/superhot-vr">SUPERHOT VR</a> - SAVE 47%</b>
<b><a href="https://www.fanatical.com/game/the-banner-saga-3">The Banner Saga 3</a> - SAVE 68%</b>
<b><a href="https://www.fanatical.com/game/the-banner-saga-3-deluxe-edition">The Banner Saga 3: Deluxe Edition</a> - SAVE 68%</b>
<b><a href="https://www.fanatical.com/game/the-jackbox-party-pack-3">The Jackbox Party Pack 3</a> - SAVE 30%</b>
<b><a href="https://www.fanatical.com/game/the-jackbox-party-pack-4">The Jackbox Party Pack 4</a> - SAVE 40%</b>
<b><a href="https://www.fanatical.com/game/the-jackbox-party-pack-5">The Jackbox Party Pack 5</a> - SAVE 40%</b>
<b><a href="https://www.fanatical.com/game/the-jackbox-party-pack-6">The Jackbox Party Pack 6</a> - SAVE 37%</b>
<b><a href="https://www.fanatical.com/game/the-jackbox-party-pack-7">The Jackbox Party Pack 7</a> - SAVE 30%</b>
<b><a href="https://www.fanatical.com/game/the-king-of-fighters-xiv-steam-edition">THE KING OF FIGHTERS XIV STEAM EDITION</a> - SAVE 50%</b>
<b><a href="https://www.fanatical.com/game/tomb-raider-goty-edition">Tomb Raider GOTY Edition</a> - SAVE 81%</b>
<b><a href="https://www.fanatical.com/game/trine-4-the-nightmare-prince">Trine 4: The Nightmare Prince</a> - SAVE 79%</b>
<b><a href="https://www.fanatical.com/game/tropico-5-complete-collection">Tropico 5 - Complete Collection</a> - SAVE 50%</b>
<b><a href="https://www.fanatical.com/game/wasteland-3">Wasteland 3</a> - SAVE 36%</b>
---
---
Share this post