Teaser trailer gets MHW fans excited for film based on the hit action RPG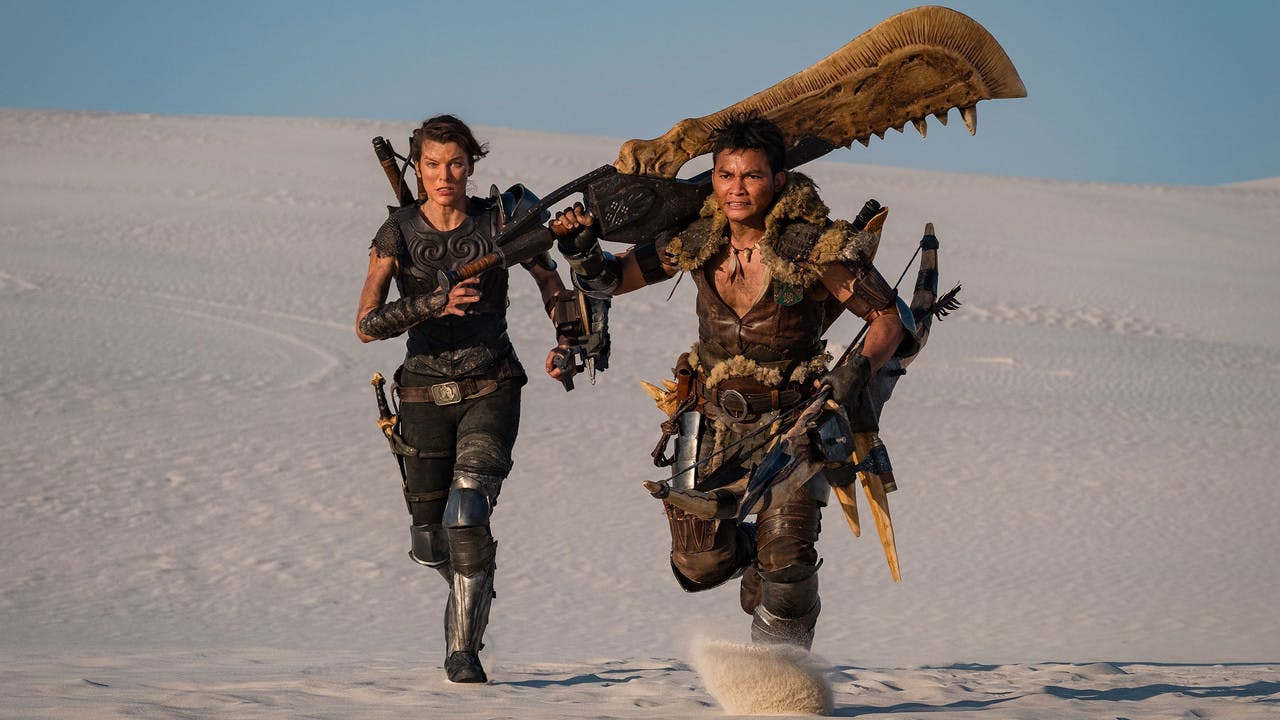 Get ready to explore a brand-new ecosystem in the critically-acclaimed Monster Hunter: World with your highly-anticipated Iceborne expansion Steam PC key!
Monster Hunter: World fans who are itching to see more than just a few screenshots from the upcoming movie have been treated to leaked footage of the trailer.
The film, based on the multi-award-winning action RPG and Capcom's biggest-selling game to date, doesn't have an official release date as of yet - but the teaser trailer from a recent movie festival has given us at least some indication on what we can expect from the fantasy action thriller, directed and written by Paul W. S. Anderson.
Monster Hunter World movie teaser trailer
During the 2019 Shanghai International Film Festival, attendees were treated to the first glimpse of the blockbuster movie - starring Milla Jovovich from the Resident Evil movie franchise - which has been leaked by YouTuber 尼未亞Nmia. The footage, roughly 30 seconds long, shows Jovovich's character (Captain Natalie Artemis, of a United Nations military team) in what appears to be similar armor to the Odogaron Armor Set scene in Monster Hunter: World.
We also see 'The Hunter' played by actor Tony Jaa, using a Bow, Ron Perlman as 'Admiral', and the 'Handler' (actress TBC)- as well as a Diablos emerging from the sand dunes and what appears to be a Rathalos flying through fire towards the camera. The film is due to be released in cinemas worldwide ion September 4th, 2020.
---
---
Share this post