First look at Gotham Knights and Suicide Squad game
Warner Bros showcased a duo of new games at DC FanDome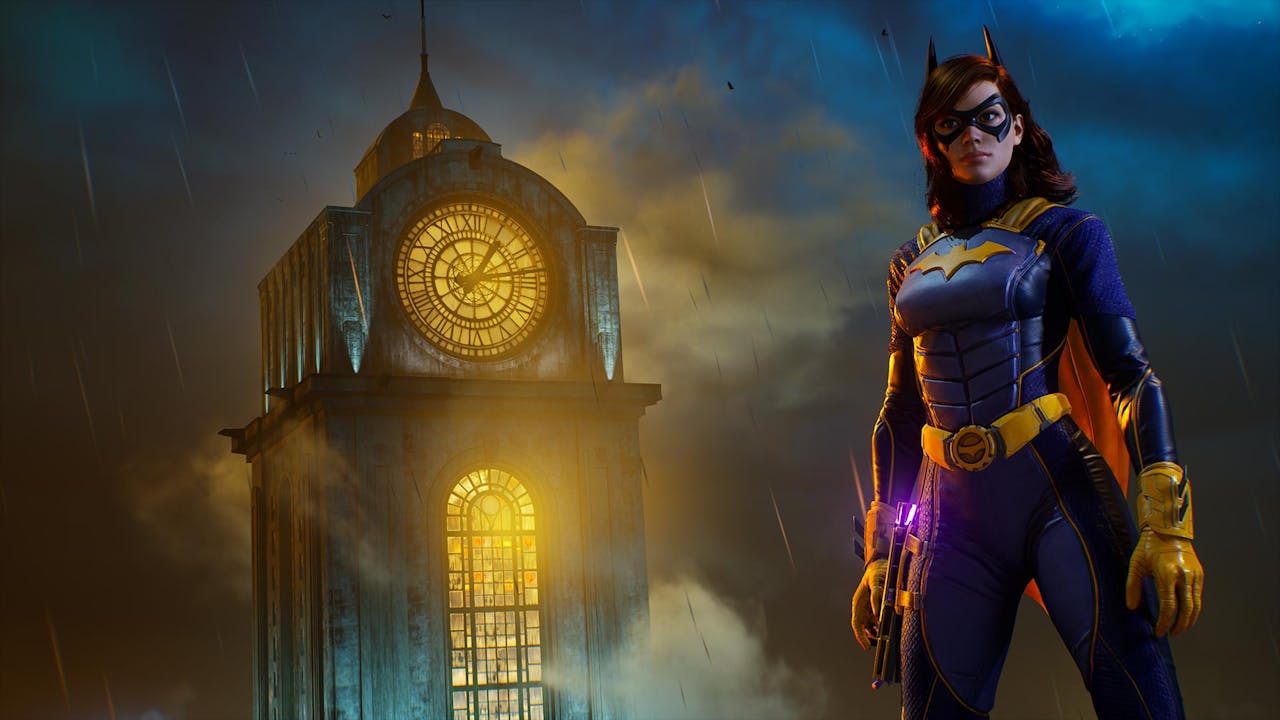 On August 22nd, the DC FanDome had the comic book fanatics in a commotion with a plethora of new announcements and footage. Amongst those were the first look into Rocksteady's first game - Suicide Squad: Kill the Justice League, and after months of teasing the announcement of Gotham Knights, developed by Warner Bros Montreal.
Things weren't expected though with no spandex-wearing billionaire in sight for either game. Instead, DC Comics are delving into their catalog to produce games focused on different but still beloved characters.
Gotham Knights
The first announcement was the new Warner Bros Montreal project, Gotham Knights.
We got a glimpse of a life post-Batman as we see the heroes Batwoman, Nightwing, Robin and Red Hood receive a 'Code Black' message from Bruce Wayne himself explaining that he is in fact dead and they are being left with out of date technology. How kind of him!
Now we've seen many tweets and comments doubting the fate of the World's Greatest Detective being accurate, especially with his tendency to make a spectacular Ra's Al Ghul-esque return across many media in the past. However, for the purposes of what we know so far, he's dead.
This game won't be part of the same universe as the Batman: Arkham series that saw both critical and fan acclaim across all four games. But, the gameplay we have seen looks very much from the same engine.
Within the seven minutes of footage we saw, there will be a chance to play as all four characters with an option for two-player drop in-drop out co-op too. We got a glimpse of Batwoman and Robin teaming up midway through the Mr. Freeze storyline as they attempt to scale an icy building to stop the cold-hearted villain from turning Gotham City into an arctic paradise… well for him at least.
Each character will have a unique playstyle and a leveling up system where they can grow in strength as you continue throughout the story. Don't expect totally similar combat to Batman with Batwoman utilizing his weapons and style but quicker and with less damage.
Whereas Robin has access to the Justice League's satellite which grants the Boy Wonder short-range teleportation.
Speaking of traversal, we also saw the Batcycle blasting through the streets of Gotham ridden by Batwoman. As well as the option to explore the gritty city by gliding or using the trusty grappling hook.
The game has a release window of 2021 with no confirmed consoles or stores at this time.
Suicide Squad: Kill the Justice League
*Spoilers for Batman: Arkham Knight ahead*
After four years since Batman: Arkham VR's release and five years since Batman: Arkham Knight, Rocksteady are back with their new game. Instead of putting on the cowl once more, the UK-based studio will be building upon their 'Arkhamverse' with a new Suicide Squad game.
We didn't see any gameplay during the 4-minute long trailer. However, we did get a glimpse of the characters that will be heading up the Suicide Squad. The team will be made up of Harley Quinn, Captain Boomerang, Deadshot and King Shark, all of whom have been placed with a bomb inside of them to make them run dangerous missions for the government.
You can take on the team in solo, where you will switch between the characters whilst the others are controlled by Artificial Intelligence, or you can team up with friends in four-player co-op.
In an open-world Metropolis, you will be facing Brainiac's minions, as well as a mind-controlled Superman. The Kryptonian was shown in the trailer to destroy a civilian into a million pieces with his heat vision.
We expect that there's a strong possibility of other heroes or villains showing up in the action-adventure shooter, though you may want to count Batman out after his supposed death at the end of Arkham Knight when he initiated the "Knightfall Protocol". However, the figure in the final scene may suggest he is still alive and could make a surprise return in the series. That's both games with a supposedly dead Bruce Wayne! We wonder what he's done to upset the folks at DC and Warner Bros.
Suicide Squad: Kill the Justice League is coming in 2022 for PS5, Xbox Series X, and PC.
---
---
Share this post