Part one of the Year One Pass expansion will soon be revealed.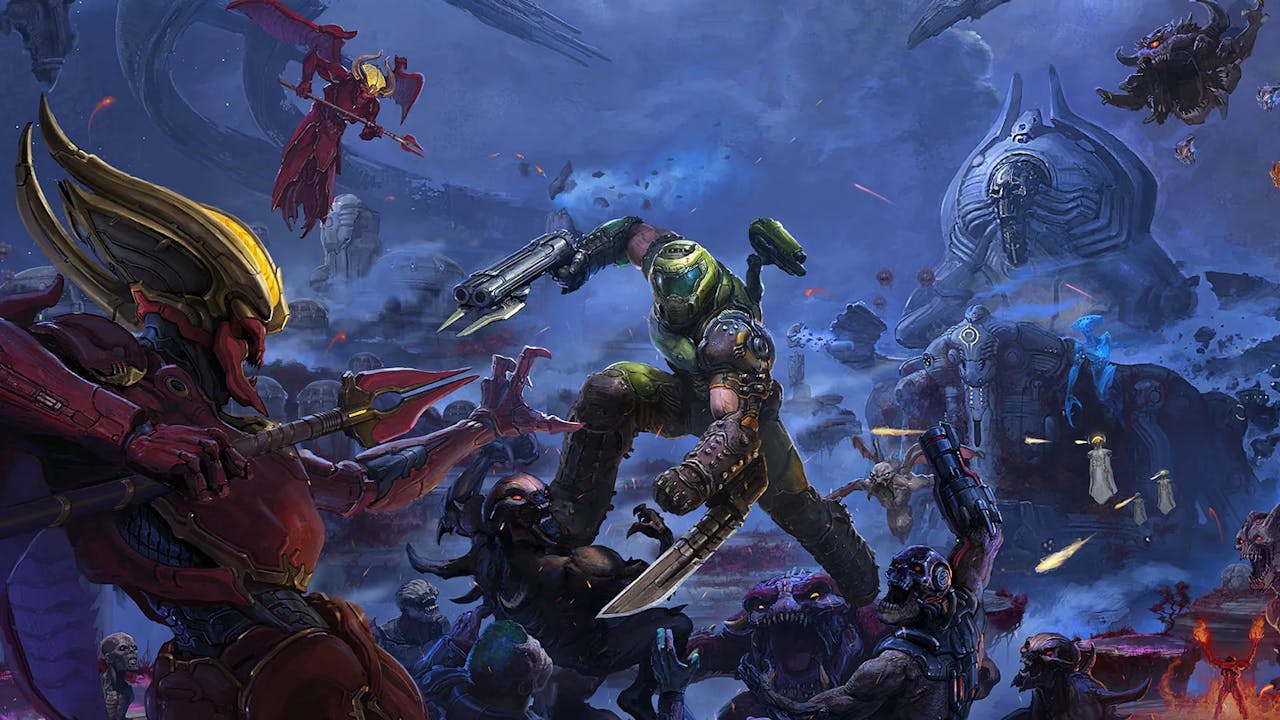 Developed by id Software, DOOM Eternal brings the ultimate combination of speed and power with the next leap in push-forward, first-person combat. Get your Steam PC key now!
Whether you've just started your quest to punch as many demons' heads into their own bodies, or you've taken a break from demonic slaying duties to focus on other tasks, it's time to jump back into the fight ahead of DOOM Eternal's first campaign expansion.
It's only a 40-second teaser (below) but 'The Ancient Gods - Part One' looks set to add yet more
Part one of the new expansion, as described by Bethesda, will let you 'Travel to previously uncharted realms of the DOOM universe and confront a new challenge head-on when The Ancient Gods, Part One releases for DOOM Eternal later this year.
'Your victory over Hell's armies pulled humanity back from the edge of extinction, but it came at a cost. An imbalance of power in the heavens requires the true ruler of this universe to rise and set things right. Wage war across never-before-seen realms of the DOOM Universe and fight against new demons in your never-ending battle against the forces of evil.'
The game, which boasts a Metacritic score of 88 and has been rated 'Very Positive' by Steam Gamers, already has an action-packed single-player campaign - in which DOOM Slayer must stop Hell's armies from destroying what little remains of humanity. Combine that with the 2v1 BATTLEMODE multiplayer, and DOOM fans certainly have plenty of content to enjoy!
The full trailer reveal for DOOM Eternal's new expansion will be aired during the Opening Night Live event on August 27th at 2pm ET.
If you're looking to slice, dice and burn hordes of demons in awesome FPS action, grab your officially licensed DOOM Eternal key from Fanatical now. If you want to experience the expansions as soon as they launch, opt for the DOOM Eternal Deluxe Edition as this includes the hit base game, the Year One Pass and Demonic Slayer Skin.
---
---
Share this post