What's new in the latest popular football manager simulation game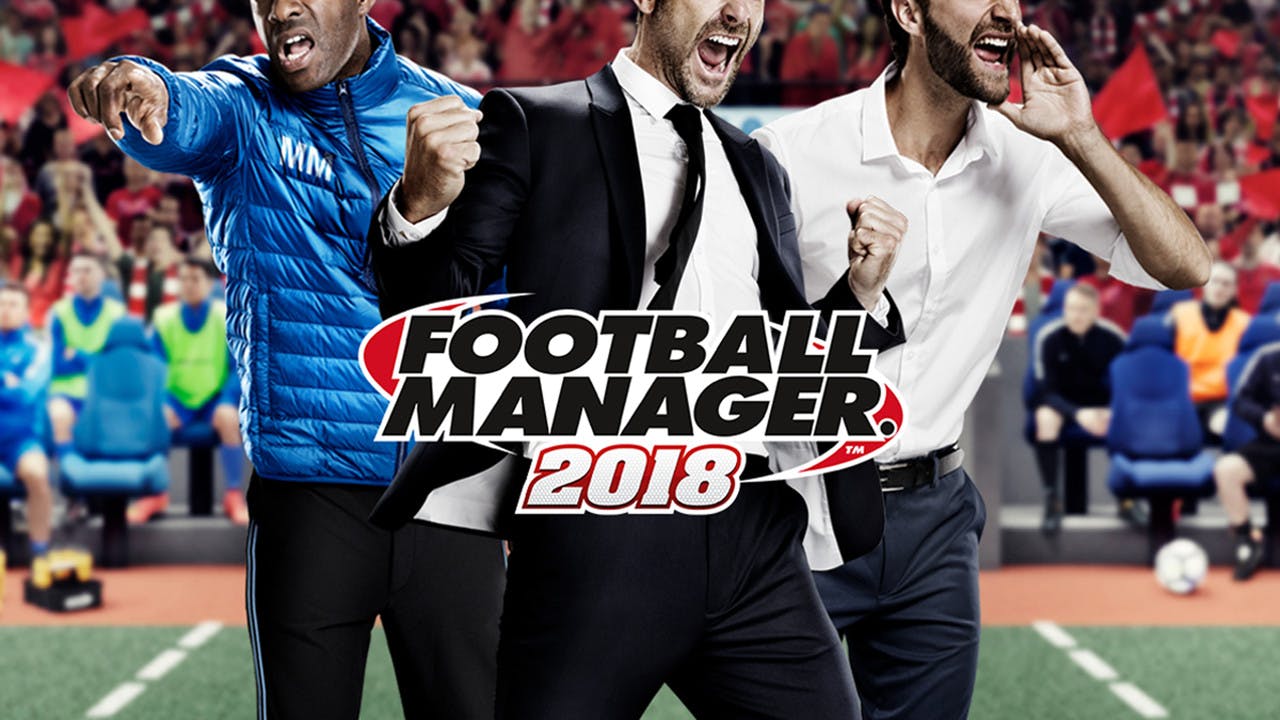 The latest instalment in the popular Football Manager series arrives latest month - with a range of new features to sink your managerial teeth in to.
Football Manager 2018 promises upgrades in both appearance and how the game runs, which could mean that we're about to see the best FM yet. Prior to the game's launch, developer Sports Interactive have released a number of videos highlighting their brand new features included in FM 2018.
Positive dressing room
To be a successful football manager, you need to be able to keep your players motivated on and off the pitch. FM 2018 features a brand new dynamics module which connects your management in the dressing room with the team's performances on the pitch more closely than ever before.
Each player has a level of influence that varies with the rest of the team, which means that social groups now form within the squad. Keeping the most influential players happy can help reduce the number of unhappy players knocking on the office door.
Expert scouting
Finding the right player for your team, whether it's a wonderkid rising up the ranks or a long-serving veteran of the game, can be difficult - especially with each club having different budgets and the stress of transfer windows looming. Fortunately, FM 2018's scouting system has been enhanced even further with all-new 'Scouting Focus' options.
Scouting now works along the lines of how contemporary clubs recruit players. You'll get complete insight into a potential signing as your Data Analysts now produce their own reports - including key statistics from their recent performances - and you can also adjust your scouting budget.
Get in formation
Should you go with the current trend and play three center-halves or stick with the old 4-4-2? Finding the right formation for each game is a very important decision. With tactics redesigned overall, and the analysis overlay on the tactics display, you can see which areas of the pitch where you're currently holding possession and making progress, and where you're most exposed.
See which players are developing strong partnerships and a summary of the trends from the analysis of your recent matches, as well as being better prepared for your upcoming fixture with the new pre-match briefing.
For science!
Long gone are the days when a magic sponge would heal all wounds and a slice of orange at half time would revitalize weary legs. FM 2018's new Medical Center gives you a better overview of your club's injury situation than previously FM games.
Sports Scientists will advise you on which players are prone to suffer from recurring injuries, as well as notifying you of players that are a potential injury risk and information on how you can avoid injuries occurring during training sessions. You can also see an 'injury league table' comparing stats of the walking wounded in each squad, and where your team ranks.
Living in a fantasy world
Optimized for streaming, the Fantasy Draft section in the latest FM game has been redesigned, with game icons previously sat within the sidebar now positioned moved at the top of the screen - resulting in more screen space. There are also new set-up options, including an increased squad budget and a Quick Start option.
Glorious graphics
Matchdays have never looked so good as FM 2018 has had a huge revamp when it comes to watching 3D matches. Sports Interactive have confirmed that they have been working with Total War: Warhammer developer, Creative Assembly, focusing on player models, stadiums, and improved lighting with their new game engine - which supports DirectX 11.
Customizable camera angles allow you to find the right angle to enjoy the match, and with brand new cut-scenes and new analysis options, you can expect a rocking atmosphere from both the manager and fans' perspective.
Smarter football
You can't escape the inflated transfer prices seen in modern day football as FM 2018's transfer market reflects this trending pattern. New transfer, loan and contract clauses give you more tools to finalize big signings, but with intelligent AI, making a transfer has never felt so real.
Your club's board will take a number of factors into account when judging your performance as manager. If you exceed expectations, you may receive a nice bonus towards next season's transfer budget - finally, you can bring Lionel Messi to Rochdale!
---
---
Share this post