The soccer stars that you need to invest in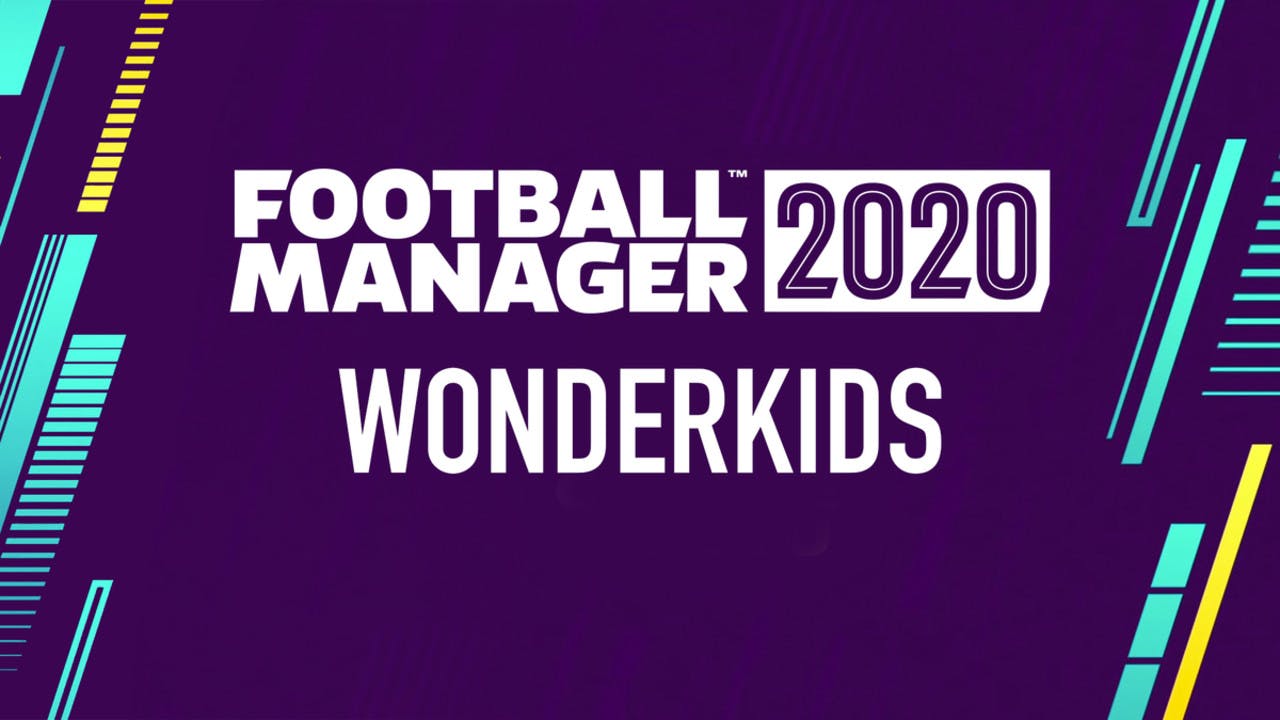 Bringing a young player into your team, nurturing them and helping them evolve into a footballing superstar is a challenging yet rewarding experience for any manager - virtual or real life.
A number of promising youngsters move into the professional game each year, destined to reach the biggest leagues and competitions in the world. Critics, experts and scouts have a good understanding of what makes a great player, even at a young age, so it's important to snap up talent with potential.
This approach is no different when it comes to taking on the role of a manager in sports sims like Football Manager 2020, where hunting down young players, often nabbing them at bargain prices, is key to your club's success and legacy... and potentially how to make a big fat profit when you sell them on years down the line.
Here, we've put together a list of the top five 'wonderkids' of Football Manager 2020 that you'll want in your squad, in each position.
ST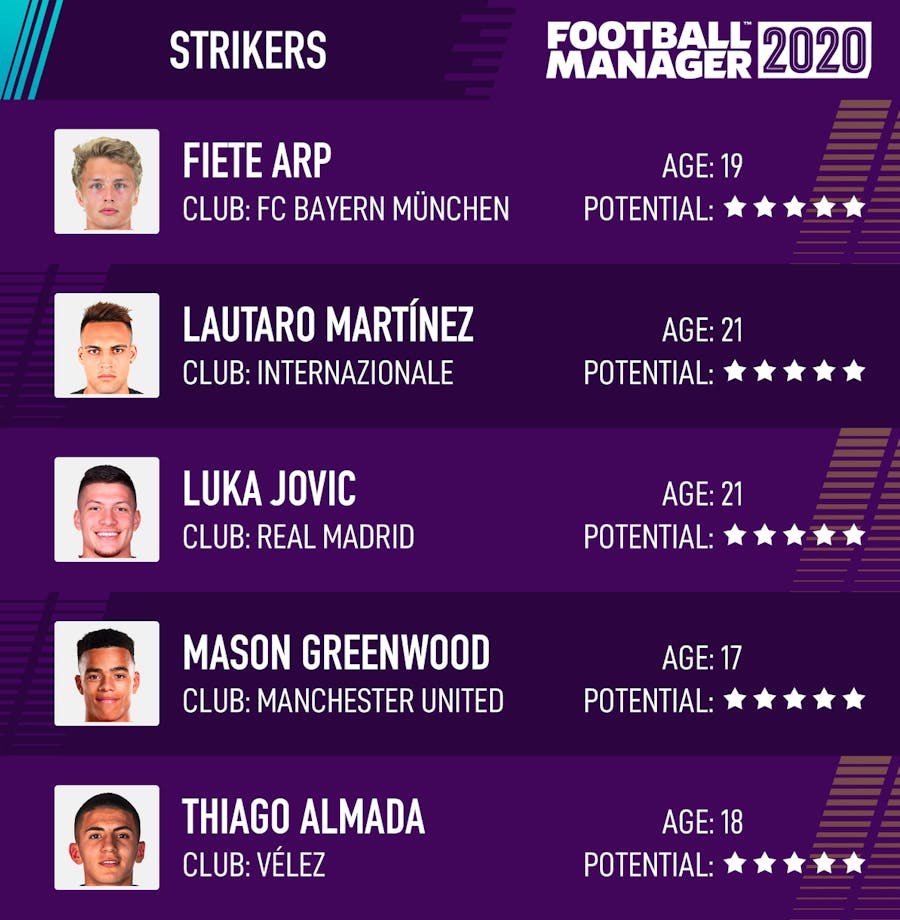 LW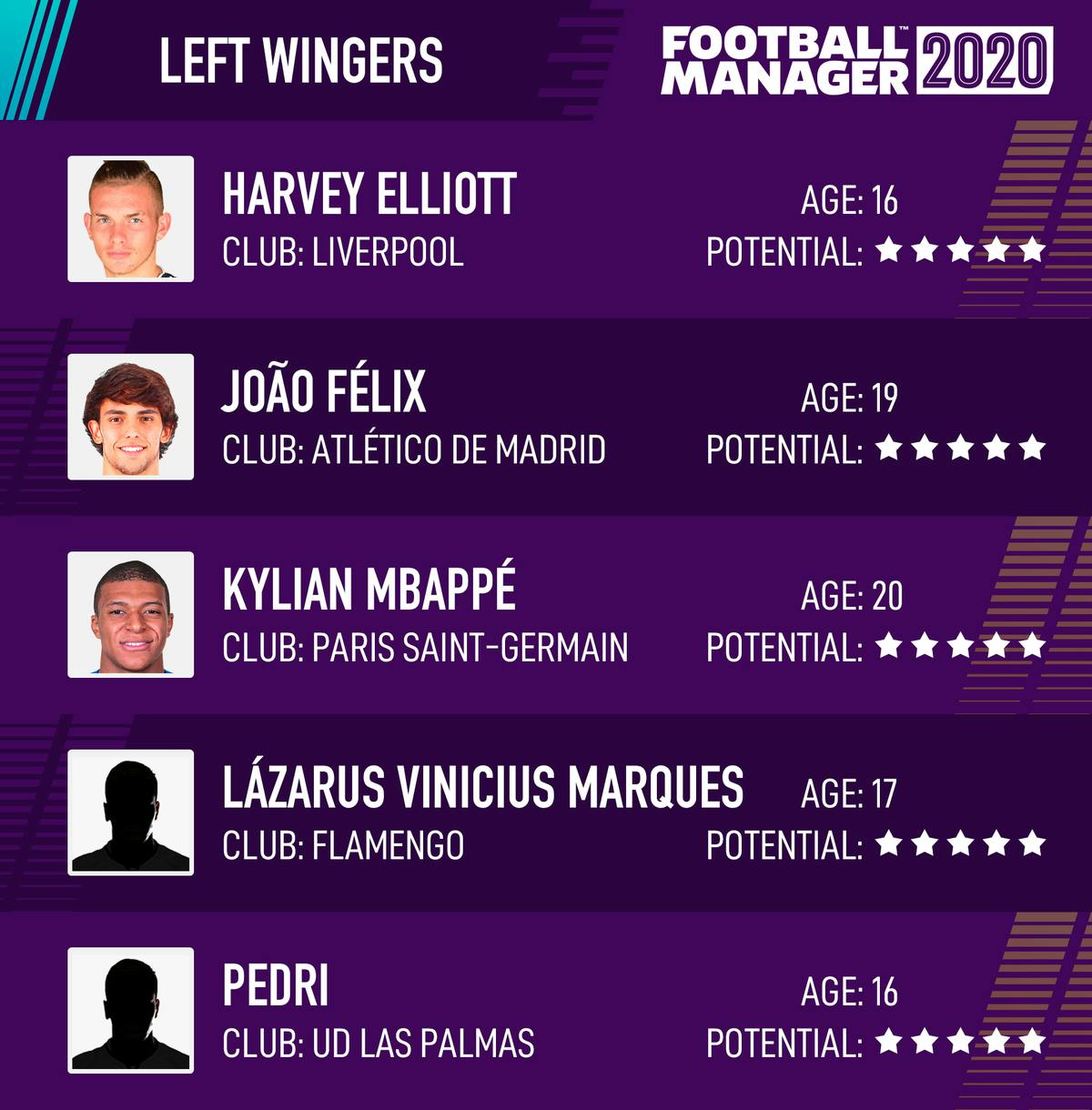 RW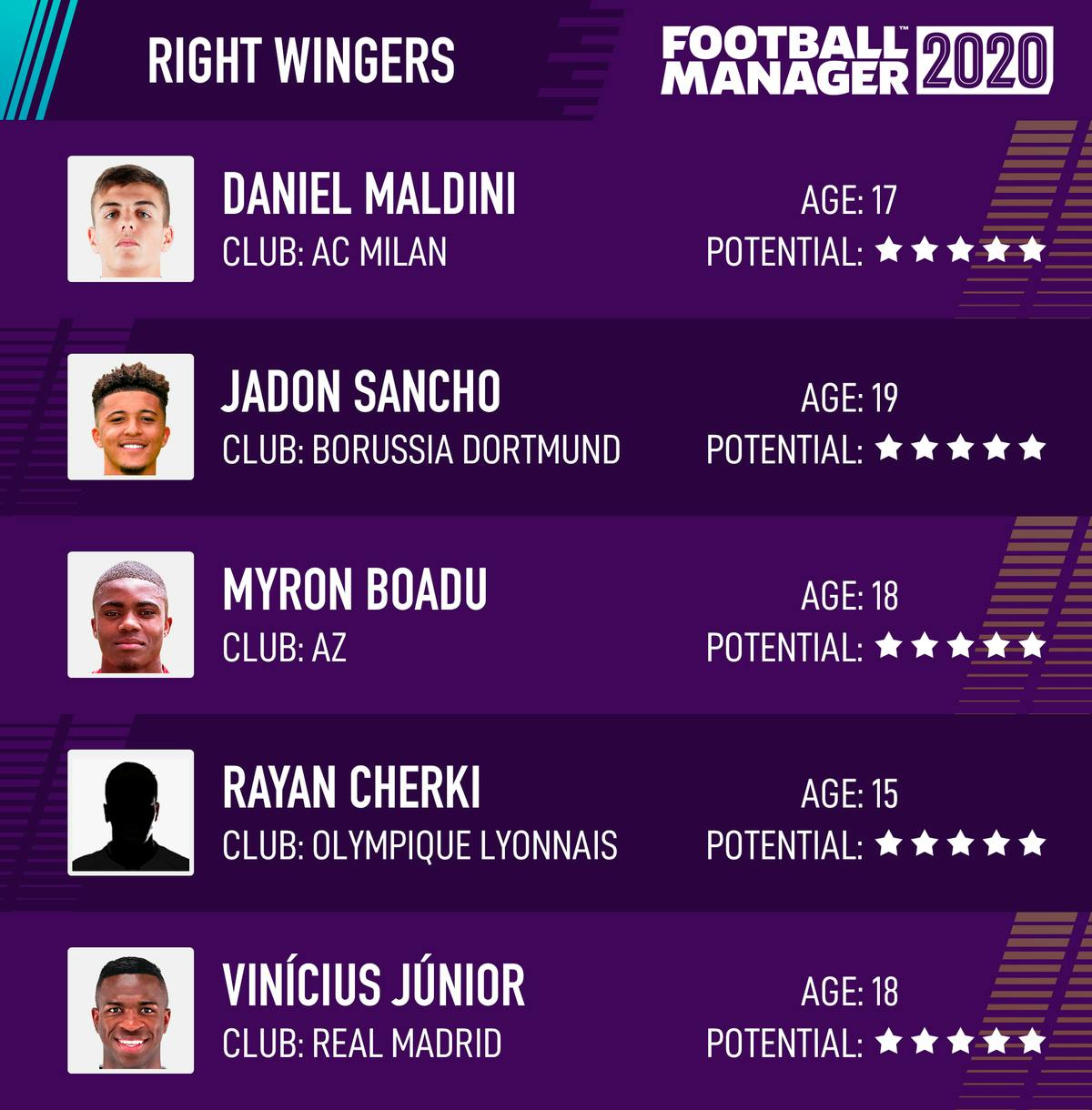 AM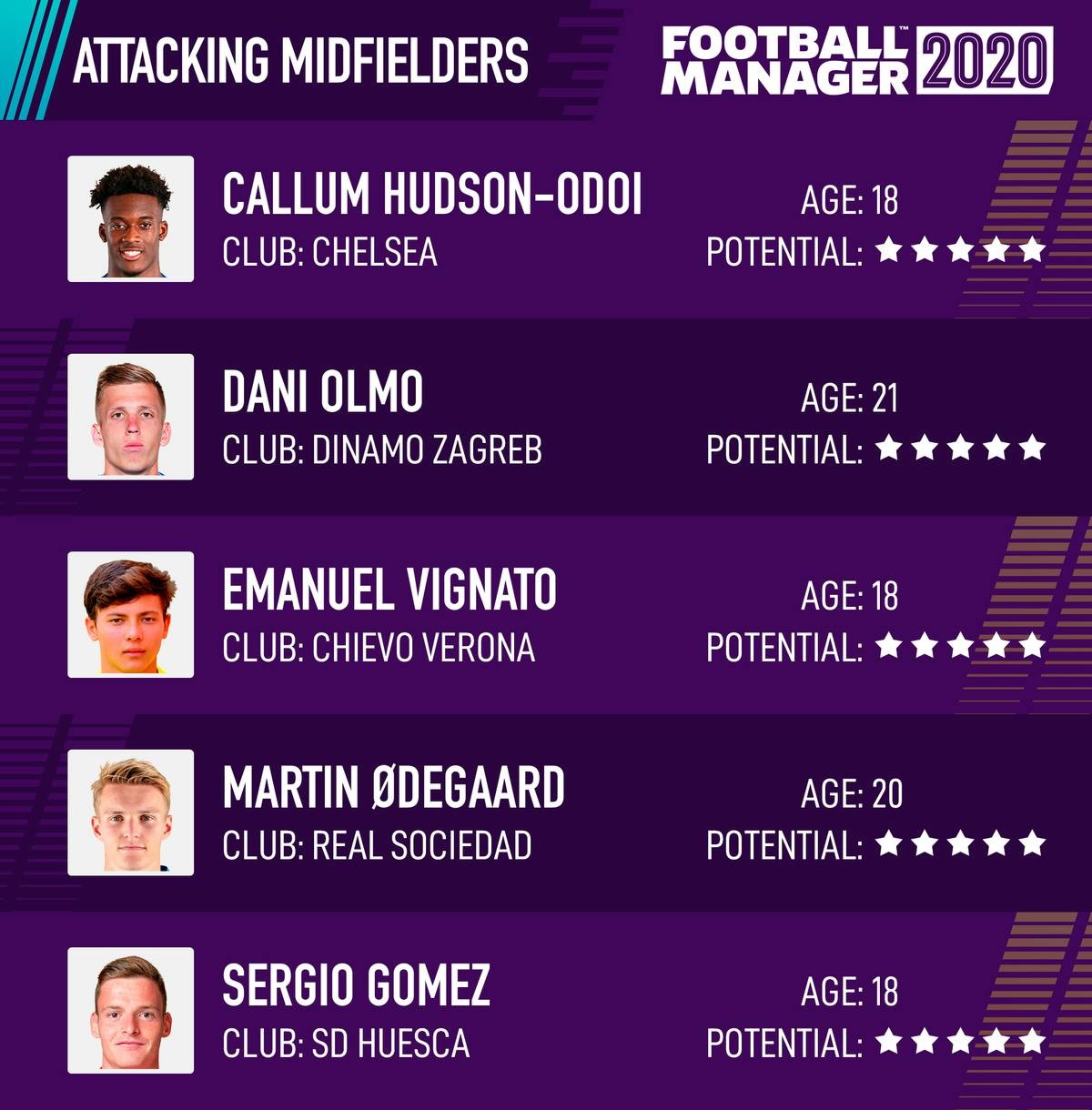 CM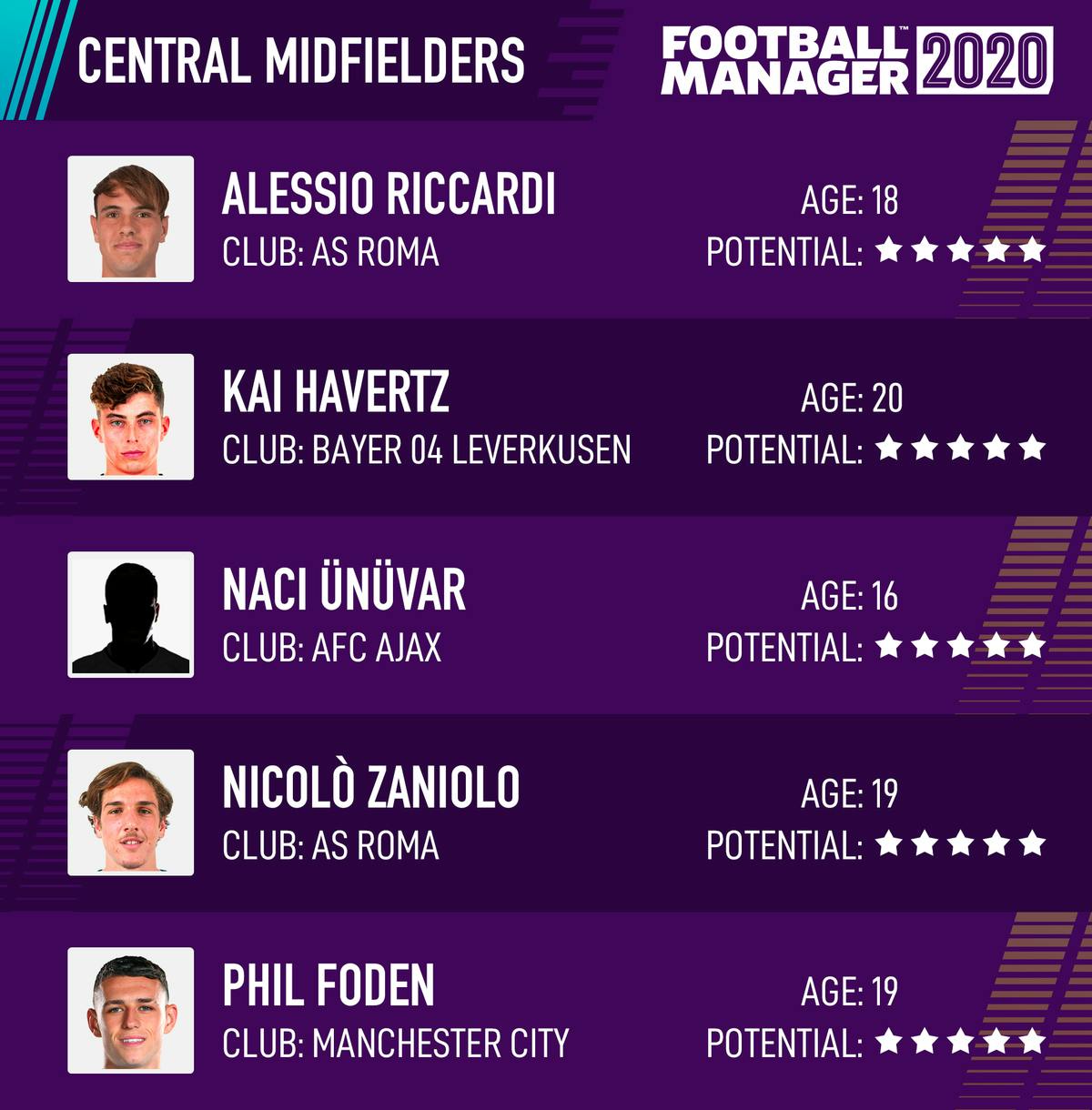 DM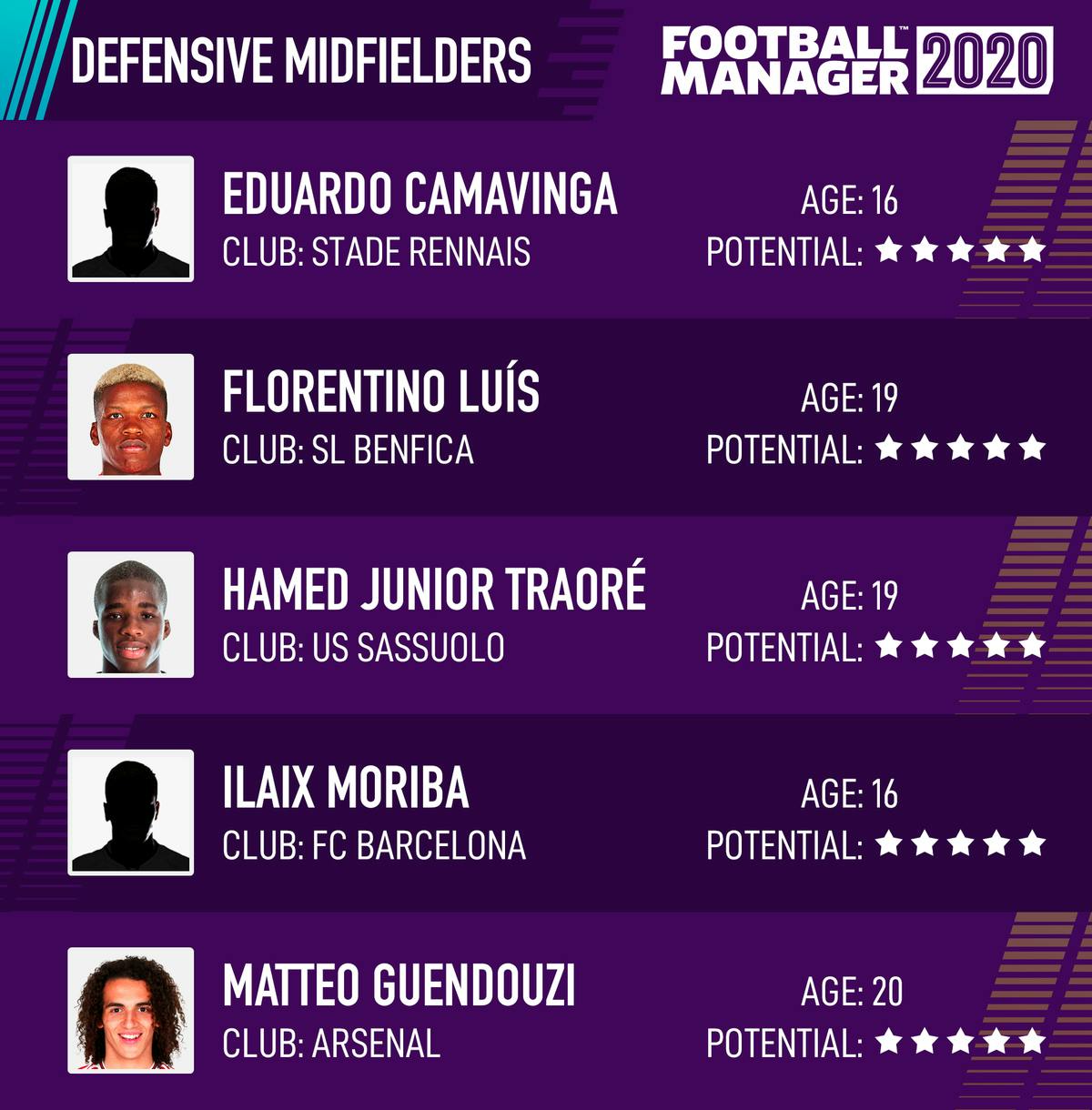 LB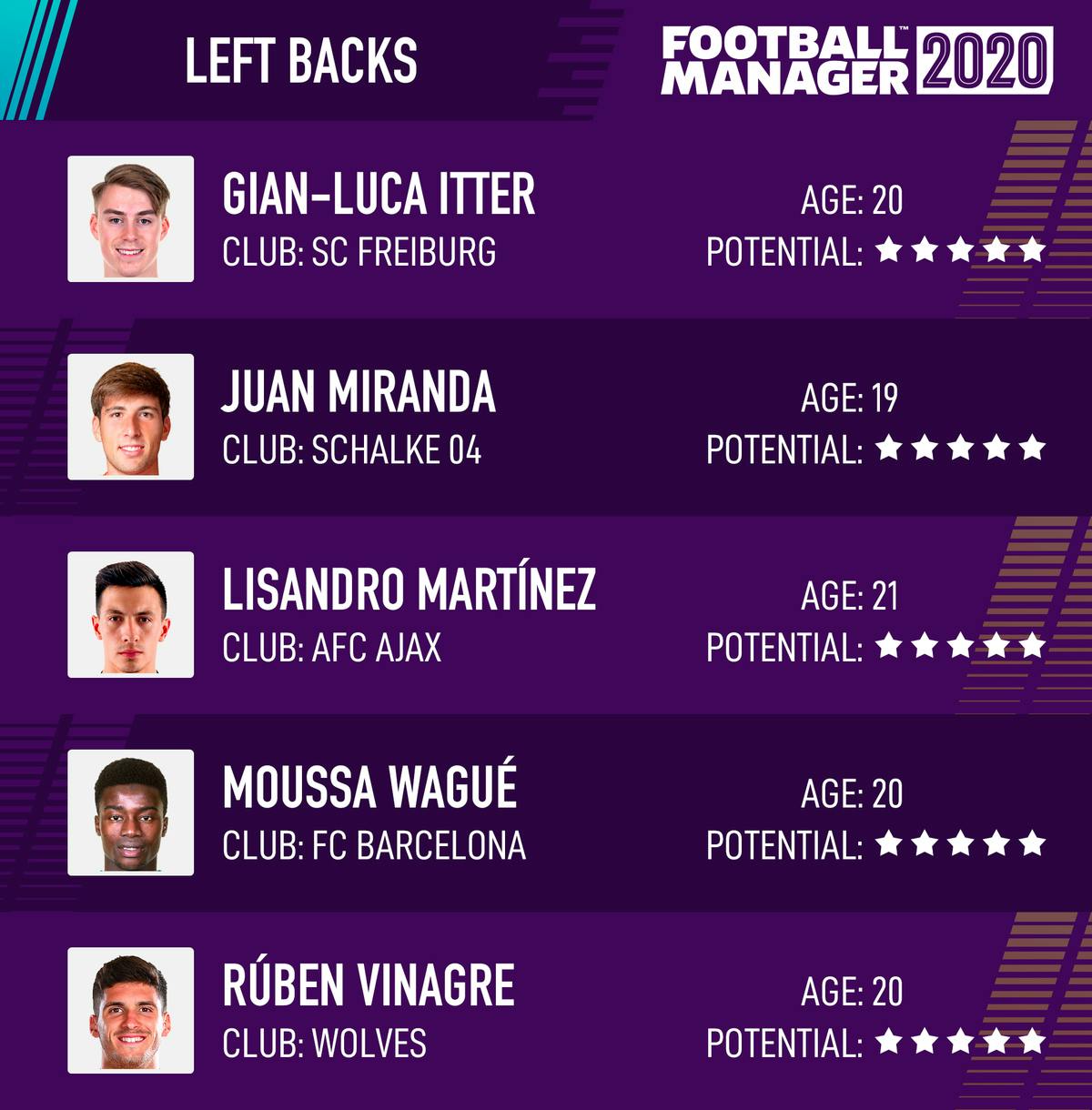 RB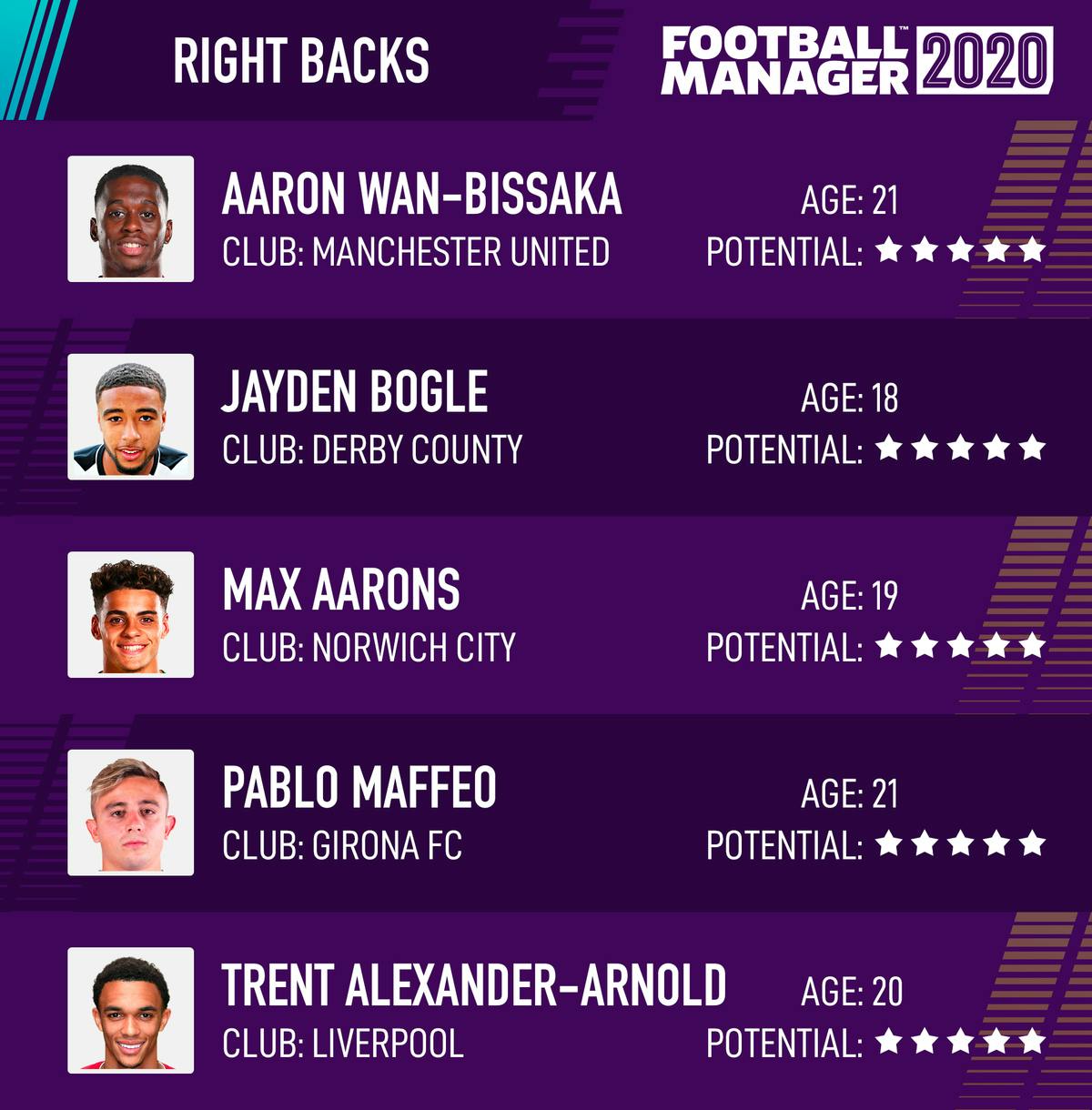 CB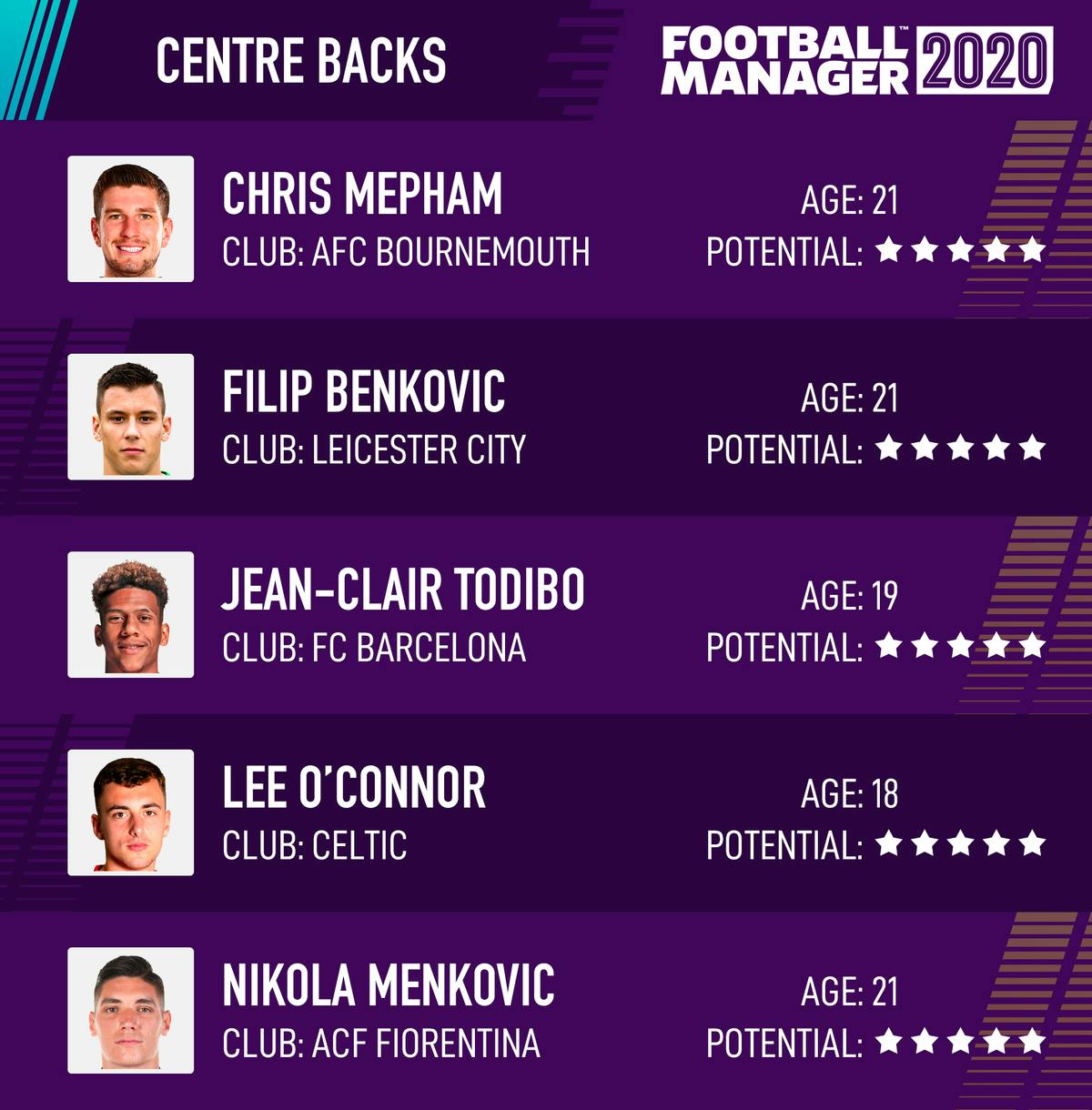 GK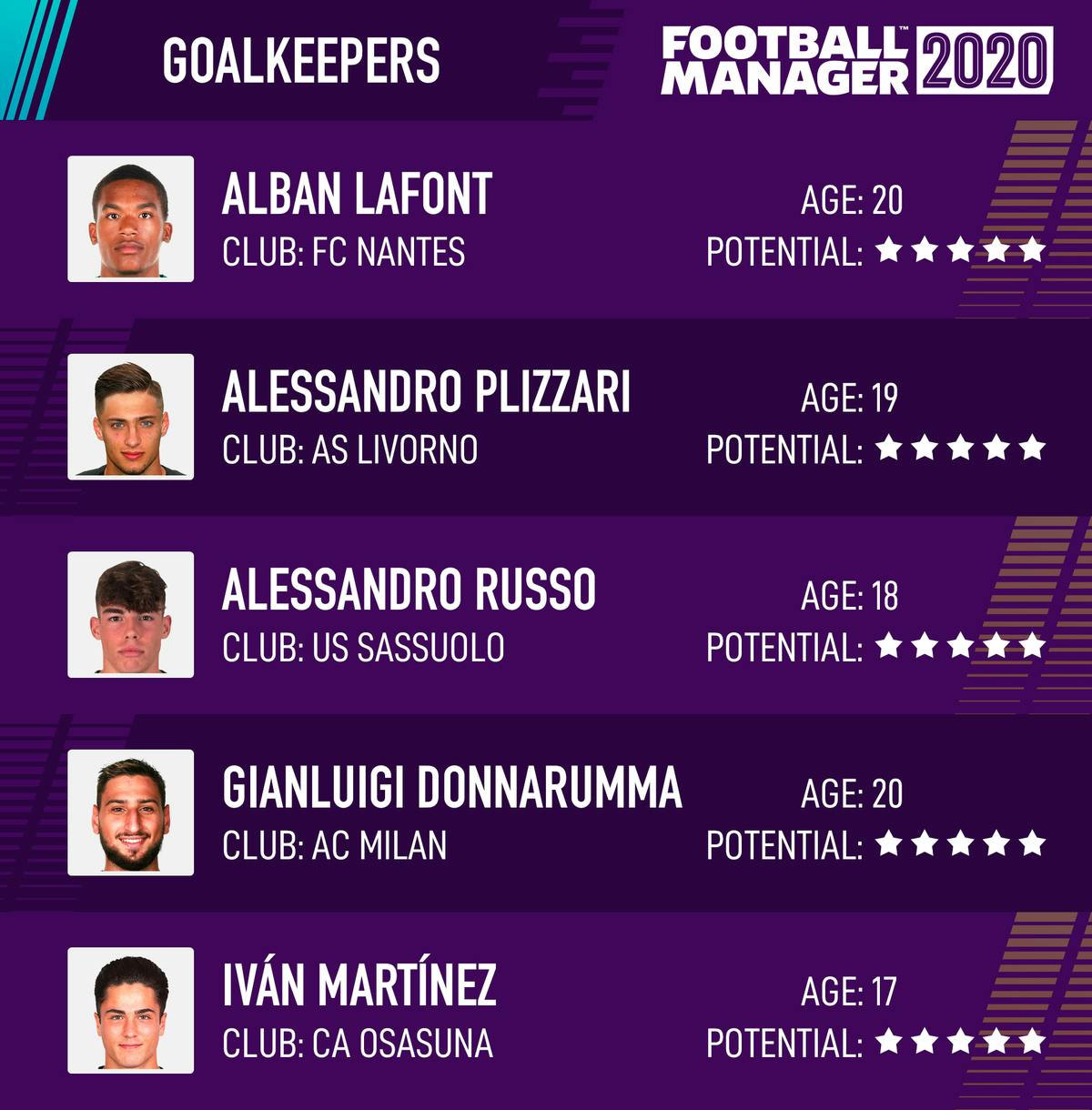 ---
---
Share this post