The developer is committed to getting the game out this year though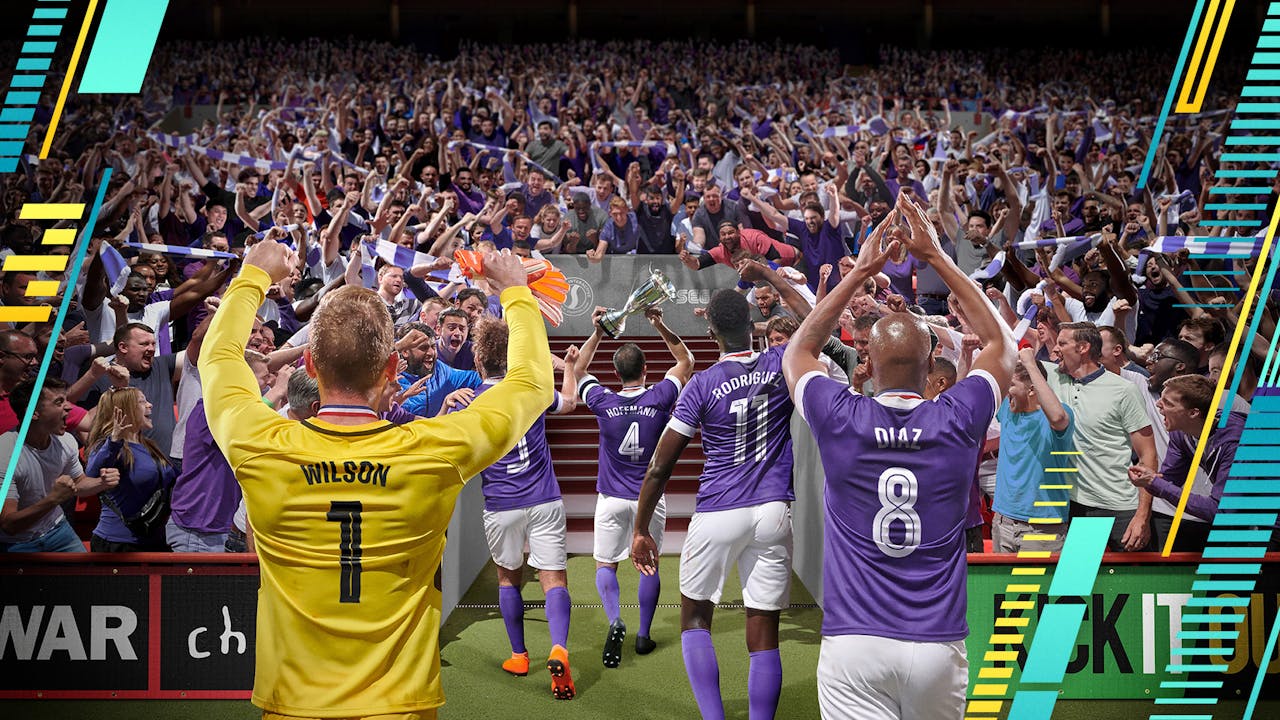 Every November, football fanatics don their freshly pressed suit and tie from the cupboard, power up their PC and embark on hours upon hours of wonderful Football Manager action.
SEGA and Sports Interactive's sports sim is considered one of the most popular football/soccer games on Steam, with gamers hunting down the latest news around the autumn time to find out what new features and changes are coming in the next installment in the longstanding series. However, this year - as you've probably already figured - has been somewhat challenging for people around the world due to COVID-19.
Industries have been hit hard, including the game industry, with many developers and publishers having to reassess projects and make difficult decisions. Football Manager developers Sports Interactive has recently penned a heartfelt message to fans regarding the team's efforts towards getting Football Manager 2021 ready for launch - and the team has indicated that the usual early/mid November release window might not be happening this time around.
But, Sports Interactive are determined to get FM21 primed and ready to arrive this year, so be sure to keep it on your wishlist ready for Christmas!
In a statement on the official Football Manager website, Sports Interactive studio director Miles Jacobson said: "It would be great to say that this whole process has been easy, but the truth is that we've learned over the course of this bizarre and unprecedented global crisis that it's a lot easier to make games when the bulk of the team are working in close physical proximity. It's not just been harder from a production perspective – it doesn't help that the world of football that we aim to simulate in our games is also in such a world of flux.
"Some leagues have confirmed their plans, some are still up in the air (although we are very much 'in the loop' with many of the possible decisions), the transfer window has moved in England at least, there are new emergency rules that may, or may not, be present next season. And there's a lot more besides.
"That all said, the team have done an absolutely incredible job in the circumstances and I couldn't be prouder of them or prouder to be a part of the team. We've been very quiet about future plans throughout this period, but then I never like us to talk about our plans until everything is definitively settled.
"I know that frustrates some of our fans, but it's a policy that's worked well for us in the 25+ years we've been making games. What I can confirm today is that, despite all the problems going on in the world, there will be new Football Manager games released later this year.
"They will be delivered a little later than we'd originally planned, but they'll have exceptionally strong feature sets… albeit different to those we thought we'd settled on back in January when I completed my 'dream feature set'. It has taken a monumental effort to make this possible.
"The flexibility the team have shown through this period has been incredible; we've been changing scope, both upwards and downwards, on an almost weekly basis (and often as a result of changes in people's personal circumstances). I firmly believe you'll all appreciate the improvements and new features this year – and for us to have created the games that we're going to deliver later this year during a global pandemic is something else I'm very proud of.
"Our games will be on more platforms and available on more stores than ever before when they're released later this year but, with regards to features and release dates, it's a little too early for us to talk about the specifics right now. Please cut us a little bit of slack and rest assured that we will once again deliver a set of games that provide hundreds of hours of entertainment and remain the best value for money on the market – and something to help you escape from the real world at the moment, at least for a while."
Miles concluded: "We look forward to returning to something approaching normality in the (hopefully) near future, but, for now, we're doing everything we can to continue keeping you entertained in the manner that only Football Manager can."
In the meantime, you can't get your FM fix with the latest release Football Manager 2020, which features clubs from 50 of the biggest footballing countries worldwide to manage, as well as revamped visuals and the new all-encompassing hub for youth development.
If you're looking for a more compact and quick-paced football management, there's also Football Manager 2020 Touch to keep you occupied, which only focuses on the managerial essentials - tactics and transfers!
---
---
Share this post