Football Manager 2021 Headline Features Announced
You will be able to have more control over your virtual club with the new FM21 features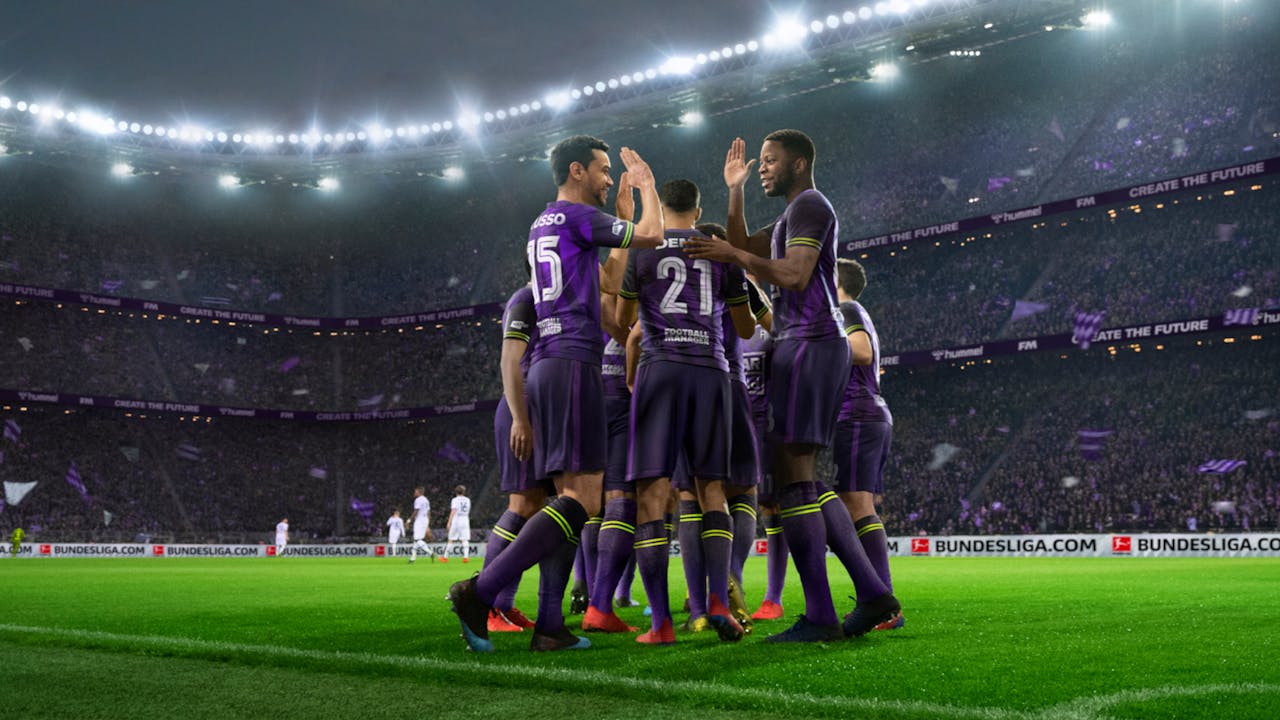 Sports Interactive unveiled their next game's features yesterday, October 15 2020, with the help of YouTuber and long-time fan Spencer Owen.
The London-based studio have announced that four key areas of the game will be completely changed for Football Manager 2021. These are Interaction, Matchday, Recruitment, and End of Season.
Published by SEGA, the next-generation of the popular football (or soccer if you'd prefer) game is releasing on November 24 2020 with early access coming out roughly two weeks before launch. With the game coming to both Steam and the Epic Game Store on launch for the first time in the franchise's history.
Interaction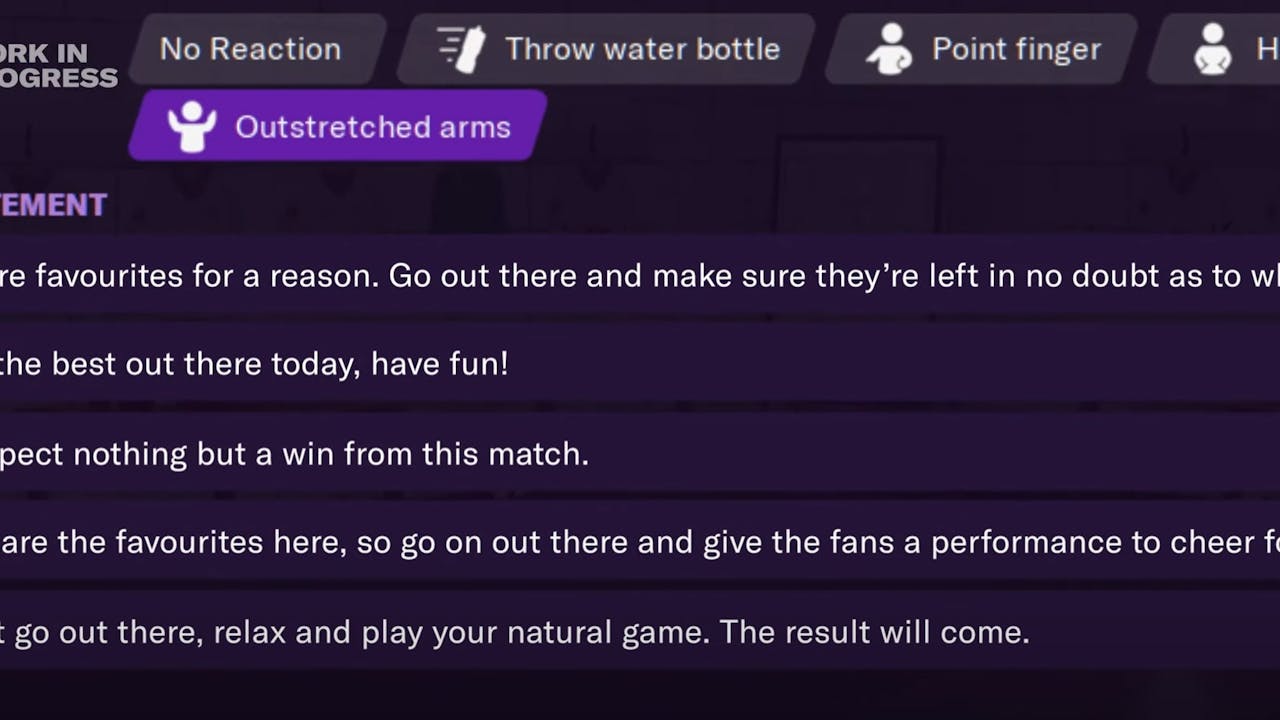 Managing your club isn't just about on-field tactics. Communicating with your players, staff and the media will have more purpose in FM21 as what you say and how you say it has changed.
Long-time fans of the series will be glad to hear that press conferences' have been redesigned to include more variety and be more human.
As well as this, conversations have been redesigned. The new Quick Chats feature allows you to communicate quickly with players and staff from the club or to managers, press, and players outside of the club.
You will be able to communicate better with the new gestures system. These will replace the previously used Tone System and dictates how you say things.
Examples of gestures include opening your arms, shaking your head, or even going full Fergie and throwing a water bottle. This will decide your personality and help shape how players and the media view you as a manager.
Matchday
Ultimately you will be judged by your results, and in the new game you will be able to make more informed decisions about performances with a new build-up and post-game experience in Football Manager 2021.
In the pre-game, there are new screens from staff with existing and new information to help gain an advantage in a game. This will contain advice that you can apply, team sheets, and fan opinions.
On a matchday, the screen is bigger for the 3D pitch - which has improved player models, improved animation system, and improved lighting in 2021. This allows you to see more of the action, whilst making changes you need in a timely fashion.
A new post-match screen gives media and fan opinions of the game and there's new data to digest too, including the much-requested Expected Goal (xG) statistic. This will allow you to analyze the match performance like never before.
Recruitment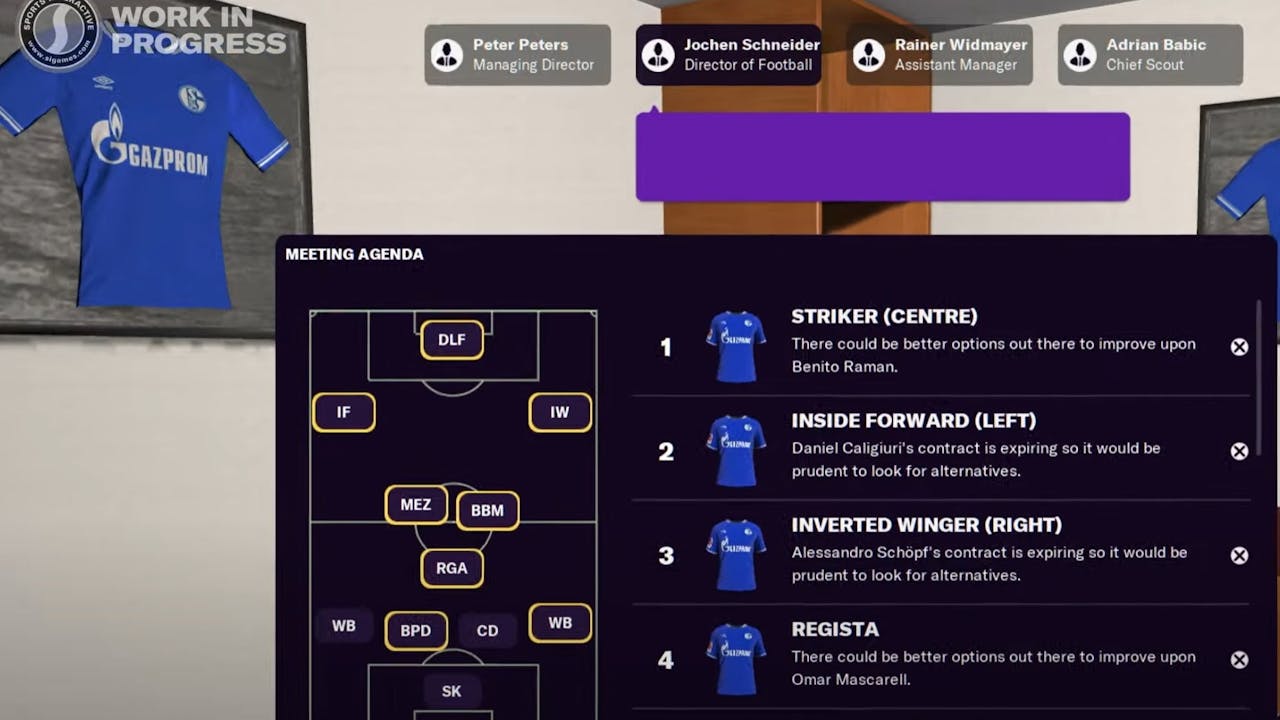 A new staff role, new meetings, and new interactions will change how you deal with player recruitment.
Before the start of a Transfer Window, there's a new recruitment meeting where you will get feedback from staff. As well as give your own opinions on areas to improve, and set scout assignments for the immediate window and for future windows.
Picking your future superstar to invest in isn't an easy task, and with FM21 you will be getting more of a helping hand to decide on your next target. However, you can choose to ignore this advice and go after your favorite players if you so wish.
Within the window, there's now an option to ask an agent about player availability. While no information has been announced on what this does, we can imagine that it will save time when trying to pursue a player that has no interest in joining your club. It could also make certain players request transfers that will bring their transfer value down, and let you know when you're chasing a player that has demands that exceed your budgets.
End of Season
The season is drawing to a close and you're on track to win the league. Improved title celebrations on the pitch mean you can enjoy that moment even more. Now when you taste glory you see your team lift the trophy with more fanfare than in previous games, including confetti cannons!
The media will also get involved with big moments, such as narrowly avoiding relegation, or winning the play-offs. With the game promising more media attention and hype to big milestones in the season.
After the season draws to a close, you will see a review presentation that displays information - such as the biggest win and the goal of the season.
You can pre-order Football Manager 2021 on our store today to save 20% and get access to the Early Access period.
---
---
Share this post