Futuristic Fall Guys Season 4 trailer teases Among Us crossover
The end of the trailer was a bit suspicious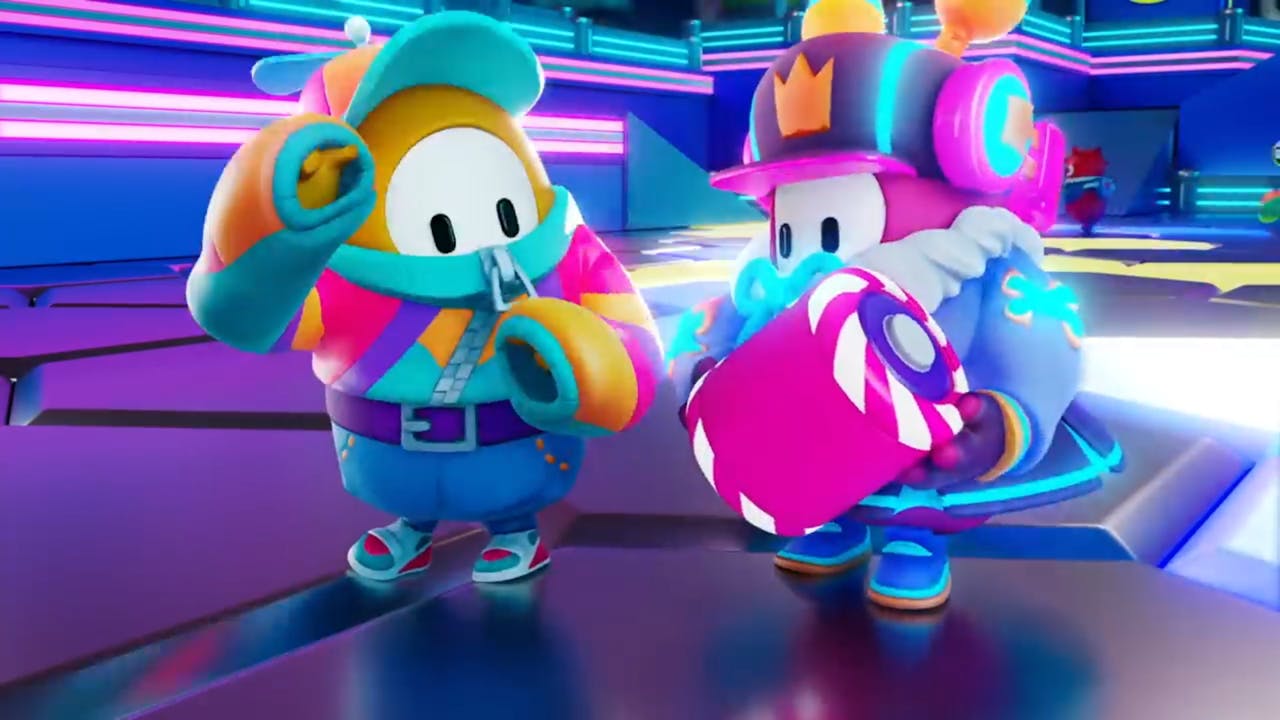 There's nothing more futuristic than a memeable Jelly Bean in neon-clad clothing - and that's exactly what you can expect in Fall Guys: Ultimate Knockout Season 4.
Releasing on March 22nd, the latest update will see new rounds, fashion, and emotes all themed to the year 4041 - the year it's set!
Not much is known about the rounds just yet, but developer Mediatonic have given us a hit to some of the round names. These include Roll On, Skyline Stumble, Big Shots, and Power Trip.
It's not known yet which of these is shown in the trailer, but part of the video included a new game mode where teams of beans fighting over a cylindrical object.
As well, the trailer showcased new costumes, including astronauts, alien invaders, and Beans in Black. Just watch out for those roaches!
It's the end of the trailer that's got everyone talking though with an Among Us collab seemingly on the way for the new season. Mediatonic have already joined forces with SEGA's Sonic the Hedgehog, Bethesda's DOOM Eternal, and the King of Monsters, Godzilla, for costumes in the game.
Now, Devolver Digital and Mediatonic have their eyes set on the internet-breaking collab with the popular title, Among Us. The trailer had a Fall Guy ejected into lava dressed as a Red Imposter.
We're anticipating that you'll be able to purchase this skin from the store for Season 4. However, whether they'll be more to the crossover is yet to be seen. So, for now, keep your eyes peeled for more news and get your Jelly Bean ready for more crown-winning action.
You can pick up Fall Guys: Ultimate Knockout from the Fanatical store now.
---
---
Share this post