Get ready to wishlist, wishlist, and wishlist!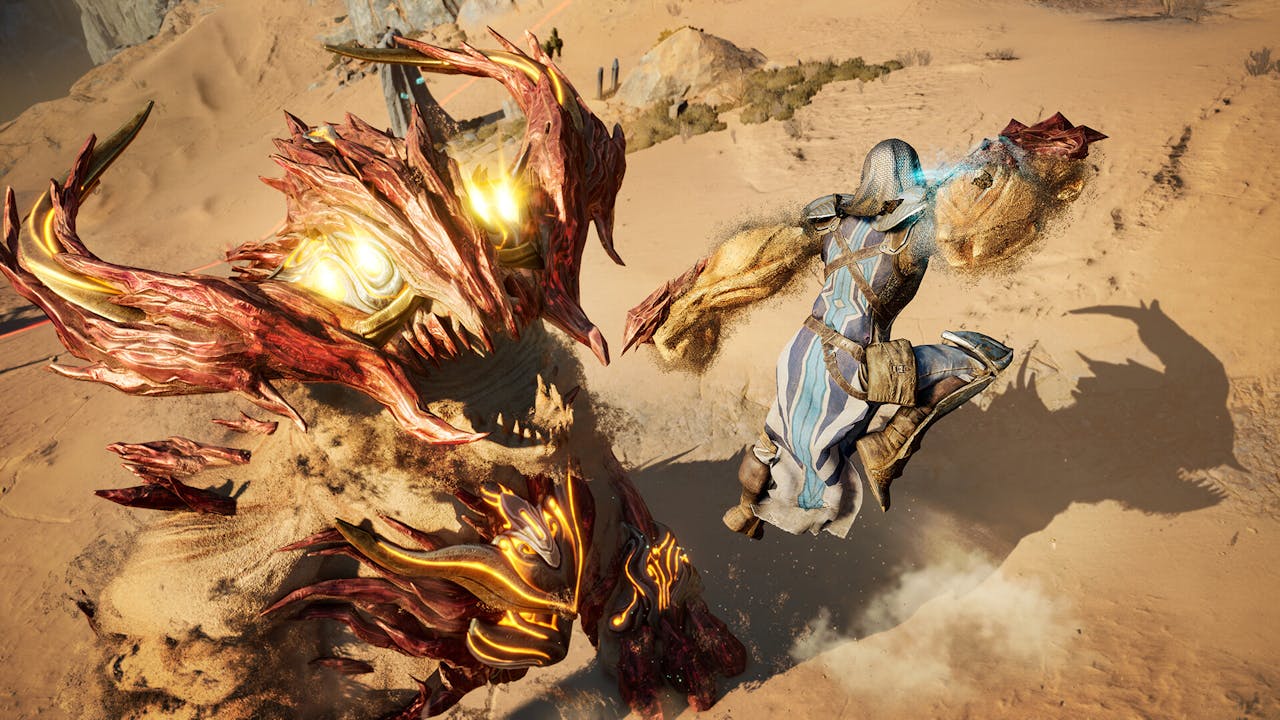 #1 — Atlas Fallen
Starting off, we have Atlas Fallen — a promising title by Deck13 and Focus Entertainment that transports us to a land that is dying under the thumb of an oppressive and corrupt god!
This action-adventure RPG is set in a world that is chock-full of ancient dangers, mysteries, and challenges that await us all! And aside from hunting down legendary monsters, traversing gorgeous deserts, and unraveling the story by uncovering the ancient mysteries, there are tons of abilities to unlock to make the fights that much more epic! And of course, the feature I'm most excited for: co-op!
Look forward to Atlas Fallen's release on the 10th of August, and stay tuned for more information coming to our blogs soon!
#2 — Tales & Tacticts
The next game releasing in August is Tales & Tactics — a roguelike squad-based auto battler title that is set in an interesting Tabletop RPG setting! This tactical indie title comes to us by a team many might recognise: Table 9 Studio and Yogscast Games!
Although the game is definitely very centred around tactics, there is no added pressure through time limits, especially since it's a single-player experience. This offers tons of room for us to strategise calmly and really take in the colourful cast of characters! This charming indie title is deep and full of features any fan of TTRP (Tabletop RPG) or Dungeons and Dragons will appreciate!
Keep an eye out for Tales & Tactics, as it releases on the 10th of August! And read up on what we know about it in the meantime!
#3 — Gord
Next up in line is none other than Gord — a fantastic mix of the city-building, adventure, RTS, and story-heavy genres, promising good replayability and tons of fun that comes to us by Covenant.dev and Team17!
As a quick brief, in this single-player dark fantasy game, we'll take on the role of the leader of a settlement, and it'll be our job to go out to explore the forbidden lands and brave the scary world terrorised by enemy tribes, Horrors, and hidden lore! If you'd like to learn more, check out our blog post on what Gord is all about as well as the edition differences and pre-order bonus for a deeper explanation about this phenomenal title!
Gord will be available on the 17th of August!
#4 — Blasphemous 2
#5 — ARMORED CORE VI FIRES OF RUBICON
This next one is for all the soulslike fans who have been eagerly waiting for the next entry to the ARMORED CORE franchise! Aside from being the sixth entry to the series, this one will come with the added bonus of all of FromSoftware's new knowledge acquired through their latest hits, Sekiro: Shadows Die Twice and ELDEN RING!
For those who aren't familiar with the franchise, these games aren't set in the mediaeval era as the other, more known titles — such as DARK SOULS and BLOODBORNE — and instead throw us straight into a more futuristic style setting where we'll get to pilot and fight using mecha suits!
Find out what ARMORED CORE VI FIRES OF RUBICON is all about here while you look forward to the game's release on the 25th of August!
#6 — Agatha Christie - Hercule Poirot: The London Case
Fans of Agatha Christie will be happy to know that the latest game — Agatha Christie - Hercule Poirot: The London Case — is coming out in August, too! This detective mystery title comes from the award-winning studio, Blazing Griffin, and they're coming at us full-force with this one!
Those who have read the books will be happy to know that the game is very faithful to the original material, and they'll be able to meet and uncover stories of the Detective Hercule Poirot's youth! In addition to that, we'll get to explore iconic locations in London, interrogate suspects, and even inspect items and environments alongside one of the most beloved sidekicks: Hastings!
Stay on the lookout for Agatha Christie - Hercule Poirot: The London Case's release on the 29th of August!
Bonus: STARFIELD
Lastly, we cannot end this list without mentioning one of the titles we're all most looking forward to: STARFIELD! The latest RPG from the behemoth that is Bethesda promises to start off the month of September with a bang as it comes out on the very first day!
This newest entry to the handful of best-selling RPG titles is the first new franchise to release by the developer in a whopping 25 years! With all that they've learned through Fallout 4 and The Elder Scrolls franchise — including the beloved Skyrim and Oblivion — we cannot wait to see what they've got in store for us, and this time in Space!
Truth be told, we wanted to list this one also because of its 1st of September release date — those tend to sneak up on us, so make sure to mark down your calendar for STARFIELD's release on the 6th of September!
I can hardly wait for the month to pass so I can already have played all of these fantastic games! And my only hope is that I've shed some light on a title or two to give you something to look forward to. Until next time!
---
---
Share this post