Get your fix ahead of the open-world RPGs arrival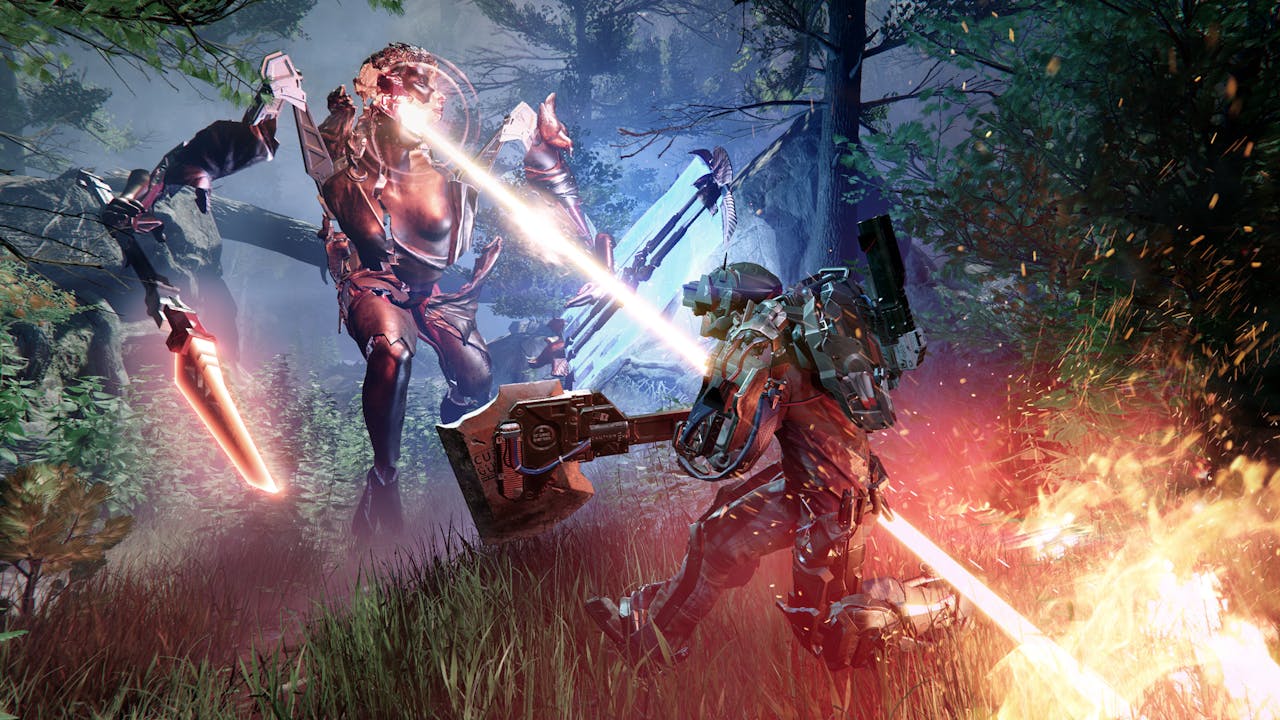 FromSoftware, the creators of Dark Souls, have a unique group of fans.
Our love of getting our teeth kicked in repeatedly and still coming back for more should almost definitely be cause for concern, but that doesn't lessen our excitement for Elden Ring even slightly. You'll have likely heard the phrase "X is the Dark Souls of Y" in the past decade, FromSoftware has become one of the most inspirational studios in the industry and it's easy to see why.
Their SoulsBorne formula has been widely lauded for its difficult but fair gameplay and the immense satisfaction it brings with progression. It was only natural other studios would take that formula and put their own spin on it, and with that in mind, here are five games we highly recommend checking out before Elden Ring.
The SoulsBorne series (obviously)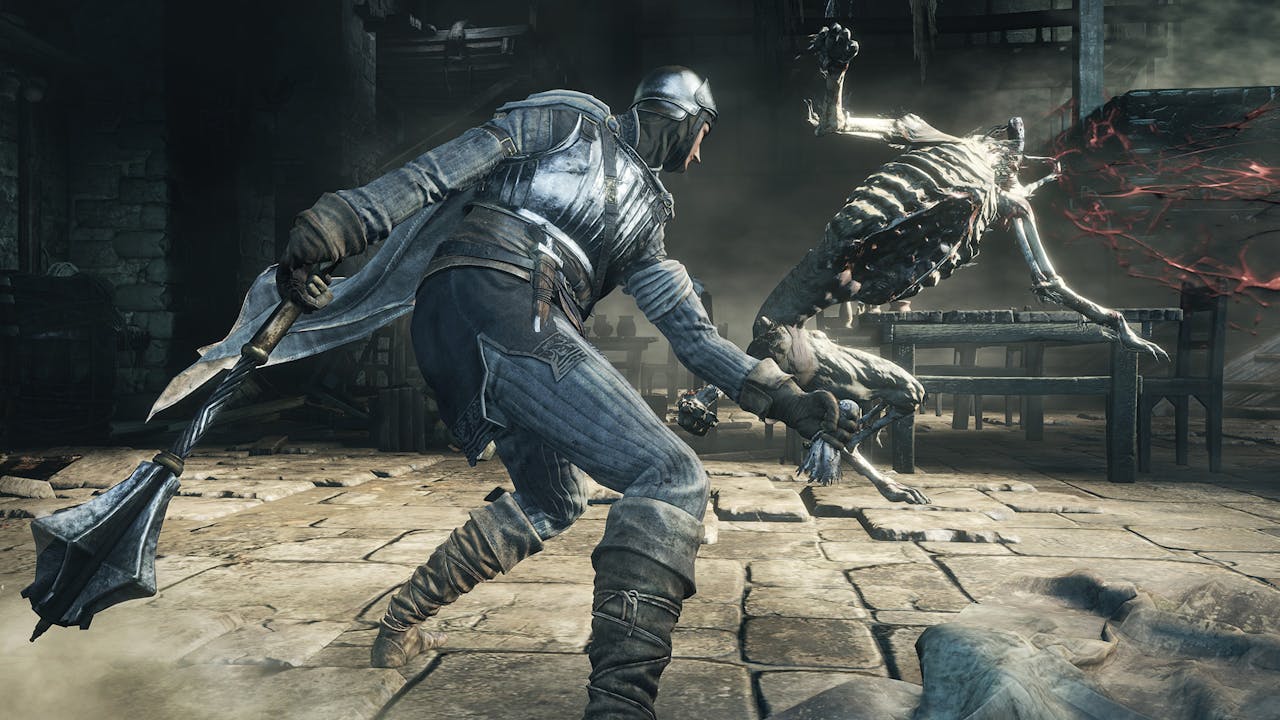 This entry should come as no surprise, the games that sparked worldwide acclaim should be your top priority. If you're a newcomer to the series you'll have likely heard stories containing the horrors of bosses like Ornstein and Smough, The Nameless King, Orphan of Kos and how soul-destroying they can be, and I'm thrilled to say they're 100% accurate.
But that's the beauty of these games - which includes the likes of Dark Souls III, Demon's Souls, and Bloodborne - they encourage you to keep trying because the reward and satisfaction you get after overcoming their daunting challenges and moving onto the next area is like no other feeling in the world. You'll explore gorgeous environments, finding the secrets within to uncover lore in a mysterious and haunting world.
We truly cannot recommend them enough. Though the bonewheel skeletons can shove it!
Dead Cells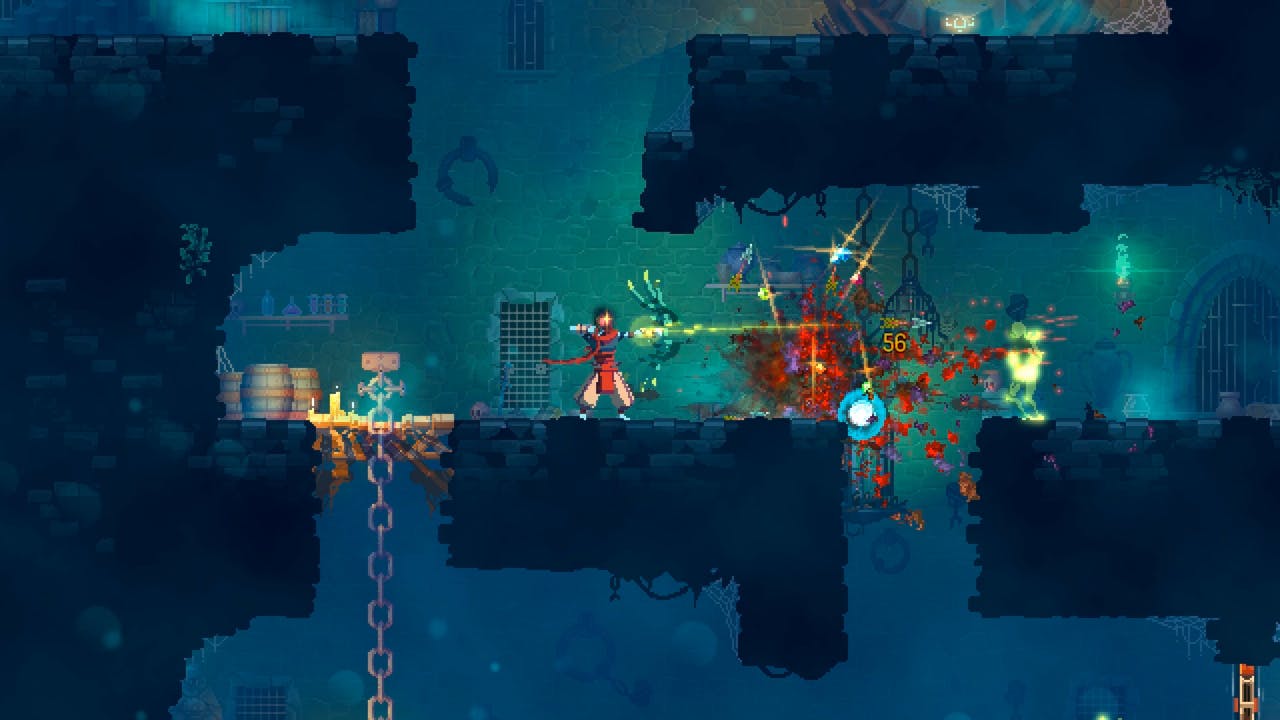 This critically acclaimed hit dropped in 2018, asking players everywhere to prove their worthiness. Dead Cells is a fast-paced 2D combination of roguelike and MetroidVania, take control of a parasite who, get this, takes control of a CORPSE and explore the complex world filled with dangerous enemies and hidden secrets.
Since it's on this list, you're very safe in assuming it's a punishing journey. You'll likely be unable to count your deaths on one hand but with upgrades and knowledge you gain with each run, you'll make it to the end.
We believe in you!
The Witcher 3: Wild Hunt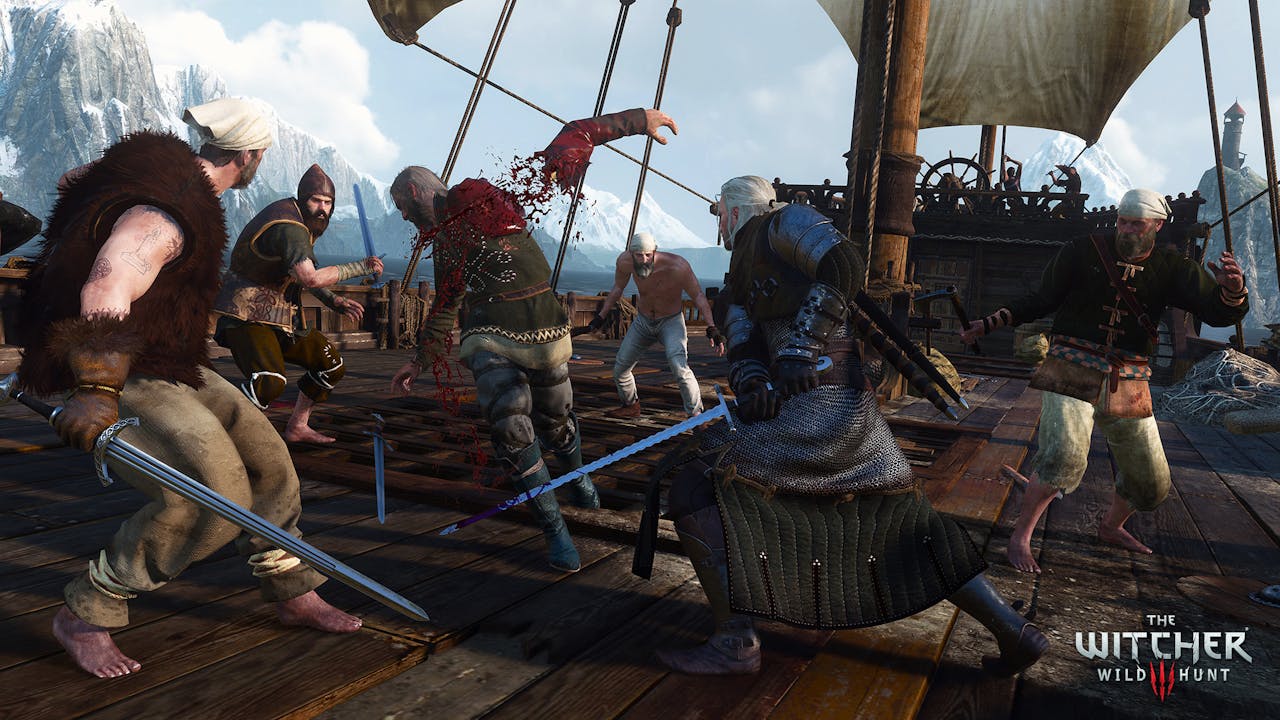 While not following the SoulsBorne formula, The Witcher 3: Wild Hunt is still an incredible RPG with its fair share of similarities to Elden Ring. The incredibly detailed open world serves as a backdrop for what the series is all about – taking on bloodthirsty monsters and getting rewarded.
You'll play as Geralt of Rivia, a Witcher, who's looking for his young apprentice, Ciri, who is on the run from the Wild Hunt. Featuring a huge variety of enemy types and monsters, which serve as most of the game's bosses, you'll be planning your strategy ahead of time by crafting potions and items specifically for your next target.
Play on the 'Death March' difficulty for a truly punishing experience. A true masterpiece!
The Surge 2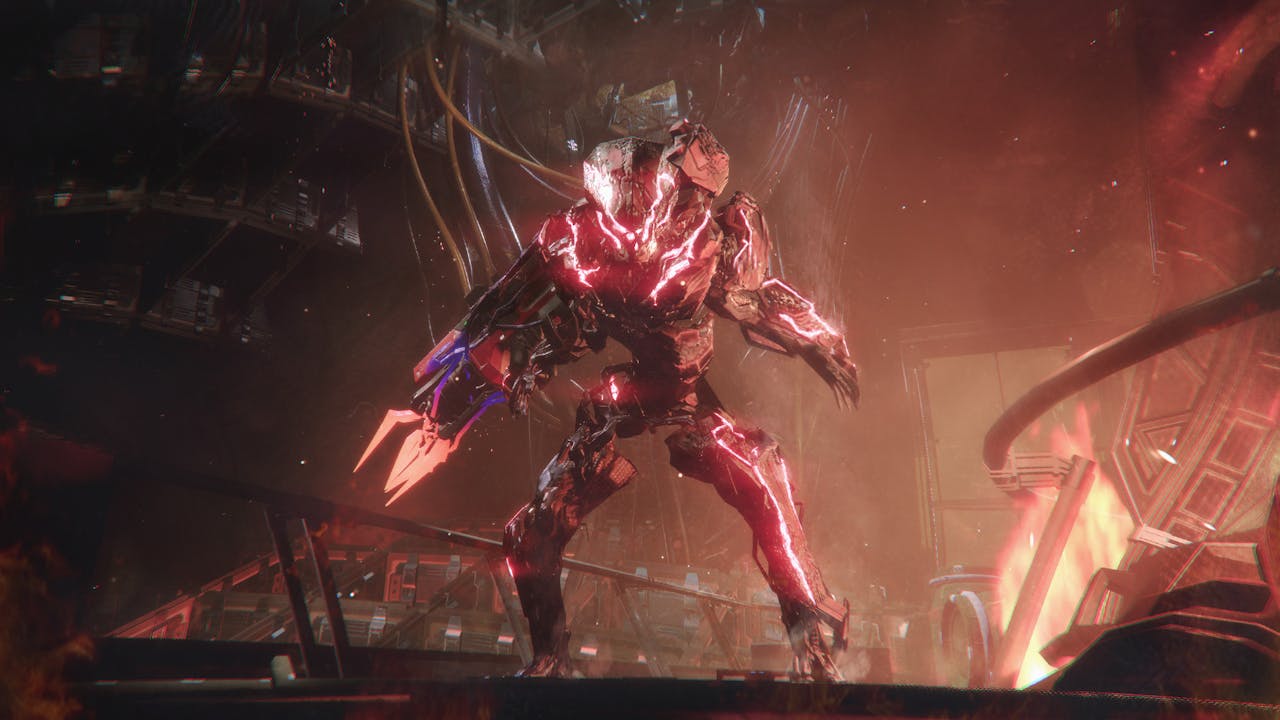 If you're in the mood for a more traditional Soulslike experience, then look no further. Building upon the foundations of it's predecessor, The Surge 2 features similar combat and level design to Dark Souls but with a more futuristic, technological aesthetic.
Unlike it's source material, however, you're able to target specific parts of your enemies and claim their armor and weapons as your own. Traverse the dystopian setting and dig up any secrets you find to upgrade your arsenal and destroy the game's many bosses.
Nioh 2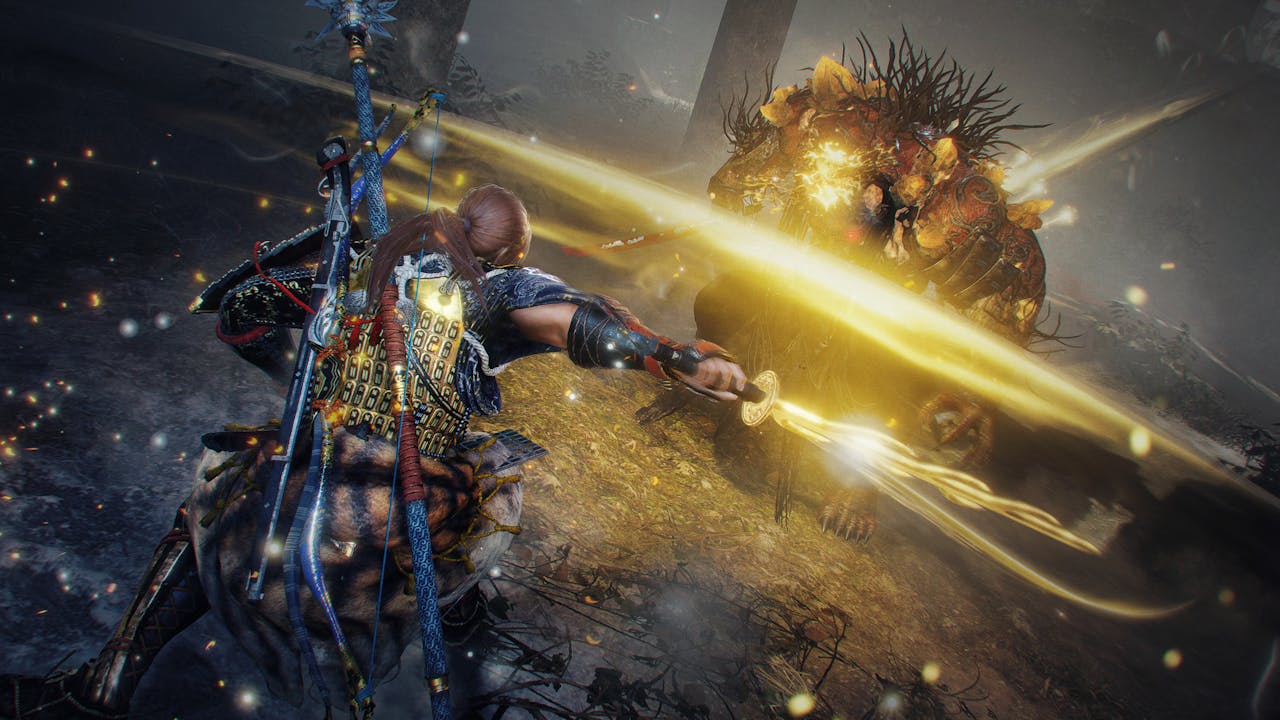 Also following the SoulsBorne formula is our final entry, Nioh. Taking place in Japan, Nioh takes inspiration and adds a twist.
Featuring a deep combat system with four stances, each with their own unique traits, combined with a huge variety of era-appropriate weapons, you'll be taking on phantoms and other monstrosities.
Managing your Ki is the key here, acting as your stamina bar, with a correctly timed charge you can instantly replenish your reserve allowing you to carry on fighting and make it to the towering bosses likely to stop you in your tracks. Also featuring a co-op mode meaning you're never alone.
---
---
Share this post