What will you discover - our awful stick figure drawings may reveal the answers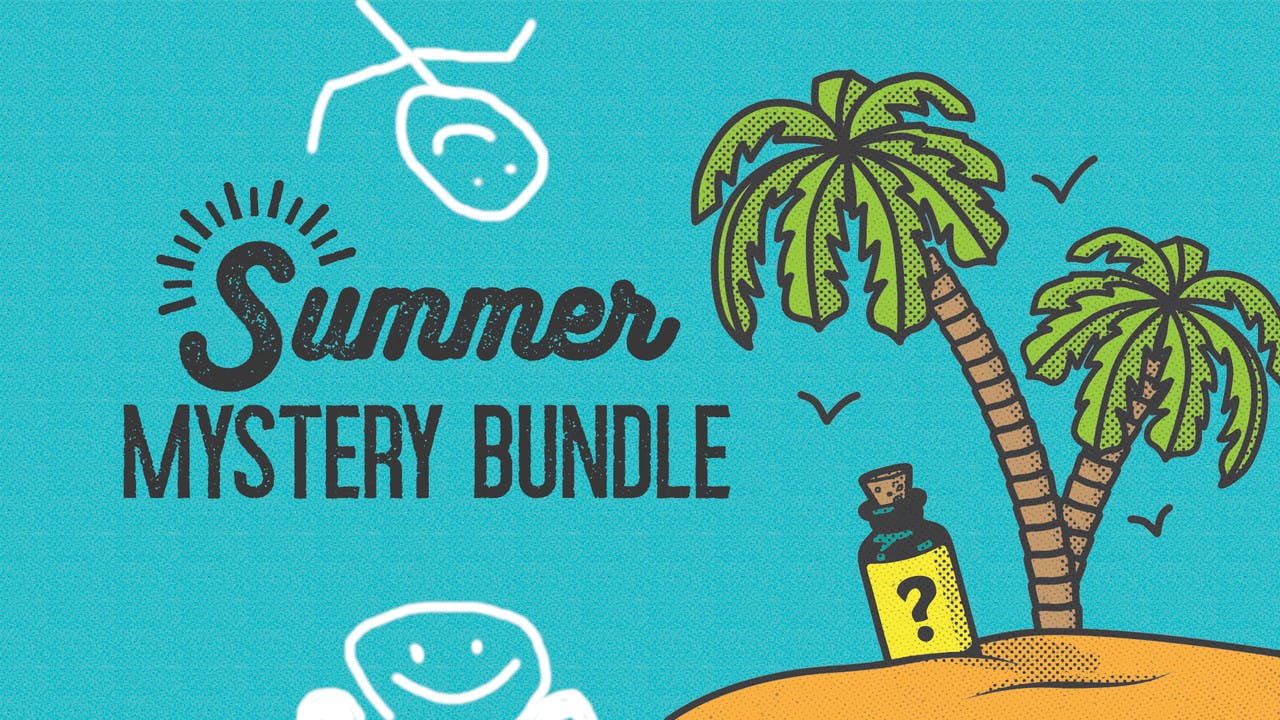 Yes! We've been waiting for the right opportunity to bring back our sh... I mean wonderful drawings to give you clues on what's included in our latest bundles.
It's time for sun, relaxation… and mystery as our exclusively curated Summer Mystery Bundle has arrived, giving you 10 games to help kickstart your summer of gaming with titles from the industry's leading developers and publishers hidden inside.
Who knows what sizzling hot games you'll find, and we bet that you're itching to know. So, here are five of the many, many games that you could find in Fanatical's Summer Mystery Bundle - can you guess which ones they are?
Mystery game #4
Yeah, this one's tricky...
OK, so pay absolutely no attention to the shape of the red thing, just what's happening to it. Look at the stick figures, it's the same person, but it looks like a beefed up version of their former figure.
Got it? You've found out Summer Mystery Bundle game number four, nice one!
---
---
Share this post