Get ready for BundleFest - The ultimate gaming gig for Steam PC bundles
The biggest bundle event of the year returns on February 15th!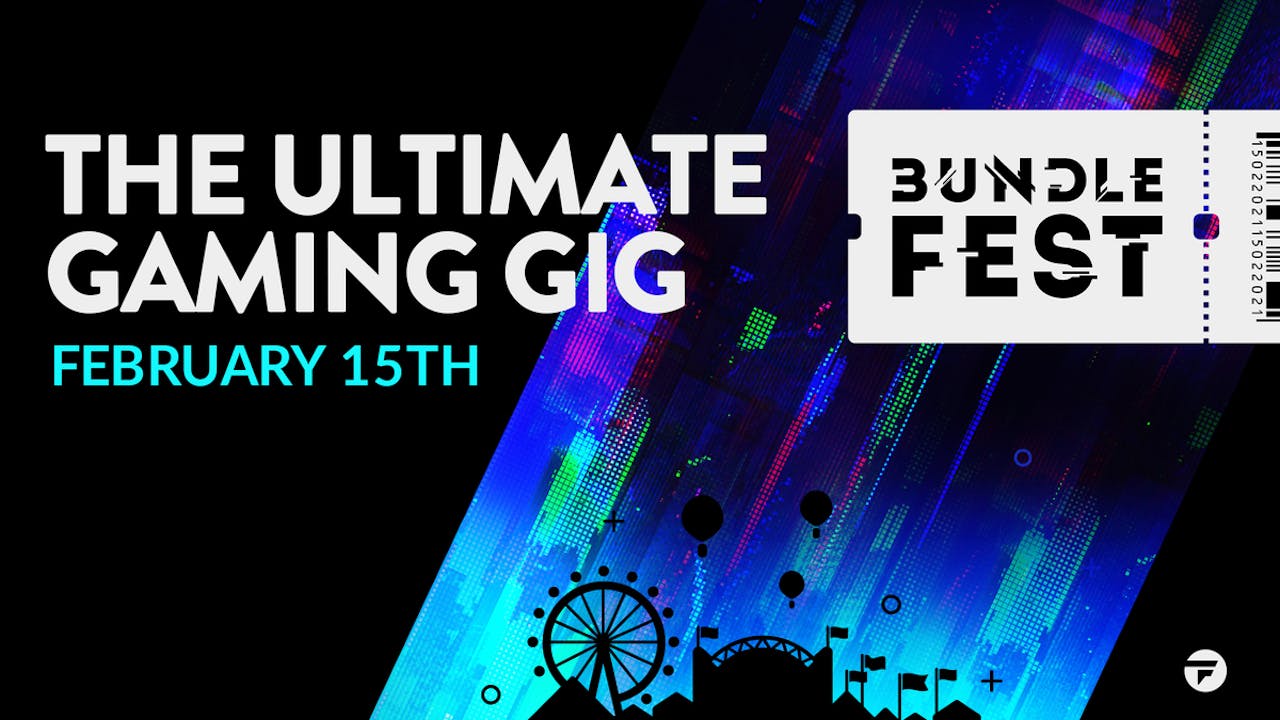 Public events may have been put on hold due to the pandemic, but we're inviting you to the biggest virtual event of the year when it comes to awesome, exclusive Steam bundles!
BundleFest arrives on February 15th, where we'll bringing you some new and popular returning collections to add to your library of games. Throughout the week, we'll be unveiling showstopper bundles on the 'main stage' with support acts giving you a variety of games and genres to choose from.
Plus, we'll have a big contest where you can win some brand-new AAA games, as well as the chance to get free games, coupons, and big merchandise prizes when you spend during the event!
Big headline act to be announced!
BundleFest wouldn't be the huge event that it is today without a big name to kickstart the festival - and oh boy, have we got a treat for you.
Monday will see our first major headline act appear on the virtual stage, and it's one that you definitely don't want to miss out on. The door backstage is sealed shut for now, however, so be sure to come back on Monday at 4pm GMT to see the big reveal.
---
---
Share this post