The Fanatical
Blog
Latest AAA, Indie & Game Bundles
Receive Games Instantly
Save Money
100% Authentic Keys
Getting started in The Elder Scrolls Online: Greymoor
By Guest - 7th May 2020Games
Delve deep under Tamriel with our guide on getting started in ESO: Greymoor. Journey with us into the dark heart of Skyrim.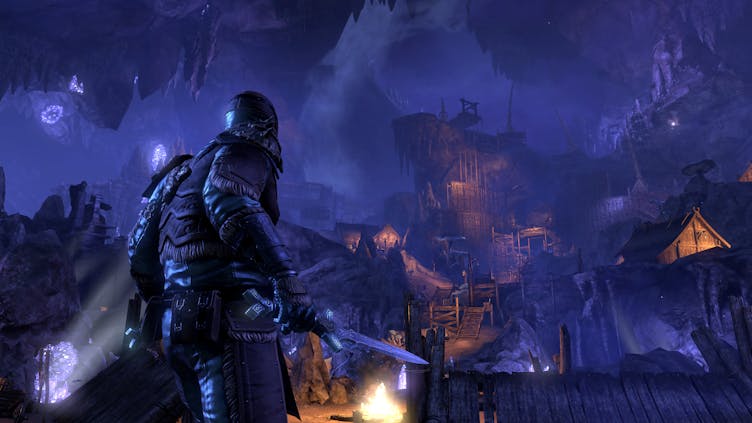 The Elder Scrolls Online is getting a brand new chapter by the name of Greymoor, unlocking new areas to explore, new secrets to uncover, and even new professions.
Greymoor will expand ESO and unlock a whole year of adventures in Zenimax Online Studios' popular MMORPG title. With so much being added to the game, and with The Elder Scrolls Online containing so much content already, you might be asking how to get started in ESO: Greymoor.
Well, that's why we're here, so cast your eyes downwards and start your journey into Skyrim.
What do I need to buy to play ESO: Greymoor?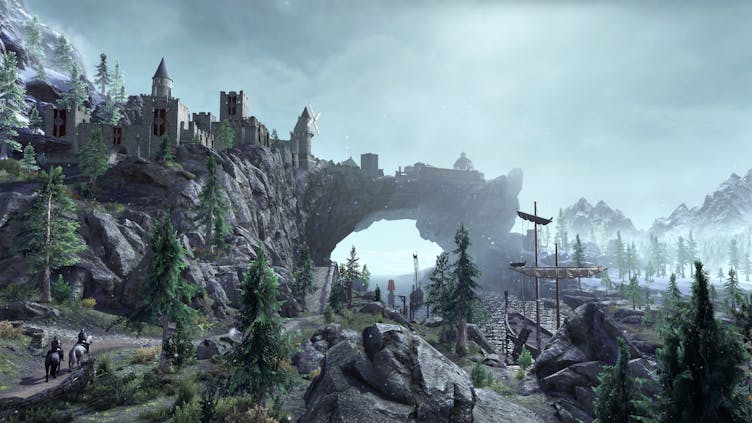 There are a few different options you can take when diving into The Elder Scrolls Online, especially if you want to head straight to Greymoor. Here's our rundown:
This version contains everything you'll need to start playing ESO today, as well as being prepared to dive into Greymoor when it's released. In addition, owning Greymoor means you'll own all the previous chapters of Morrowind, Summerset, and Elsweyr. In addition, all Greymoor purchases before the release date of May 26th will receive the pre-purchase bonuses of a Jarl Crown, a Jarl Finery Costume, a Sacrificial Pocket Mammoth, Two Experience Scrolls, a Preview Crown Crate, and Western Skyrim Treasure Maps.
Maybe you want a little more, something else to spice up your Greymoor adventure. The Digital Collector's Edition doesn't just include the base game and the previously released chapters, it also includes a variety of cosmetic items exclusive to this edition. You'll get access to a Crypt Warden Death Hound mount, a Death Hound pet, Skyrim emotes, a Sword Thane Outfit Style, the Orb of Magnus memento, and other pre-purchase content.
Already own The Elder Scrolls Online? Then all you might need the Greymoor Upgrade. This will take you to Western Skyrim just as if you had purchased the full version of the game, with all the benefits, new content, and pre-purchase items.
Head to Skyrim in style with the Greymoor Digital Collector's Edition Upgrade, for those of you who own The Elder Scrolls Online but just want a bit more from your adventuring. This version includes everything from the Digital Collector's Edition at a reduced price because, hey, you already own part of it, right?
Finally, we have the base game itself. If you just want to experience ESO without paying too much, there's still a huge amount of content in the base game, with the original three faction campaigns as well as the Morrowind expansion included. You'll also get to experience a bit of Greymoor as you'll be able to play the prologue quest.
ESO: Greymoor Prologue Quest
ESO: Greymoor might not release until late May, but that doesn't mean you can get a taster right now. All Elder Scrolls Online players have access to the Greymoor Prologue Quest.
Titled 'Prologue Quest: The Coven Conspiracy' you should be able to find this from the in-game Crown Store. This quest will lead you on your way to the Fighter's Guild in Daggerfall, Davon's Watch, or Vulkhel Guard - depending on your Alliance.
Once there Lyris Titanborn will send you on your way to the depths underneath Skyrim. That's right, we're heading back to Blackreach.
It's time to revisit Skyrim, and uncover all the deep secrets that lie waiting for us.
How to start Greymoor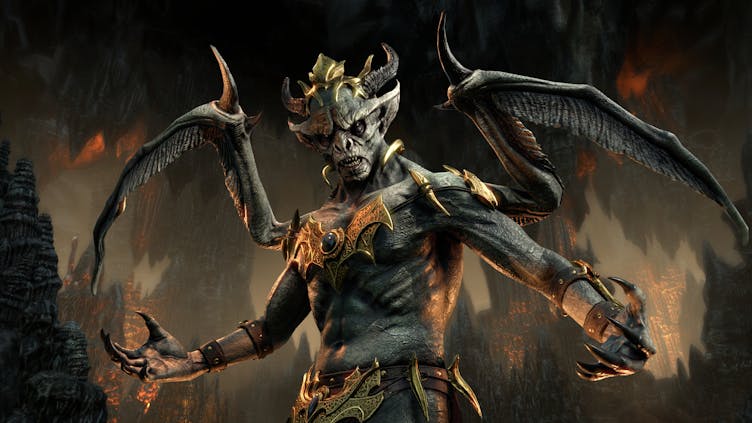 When ESO: Greymoor is released there will be a variety of ways to start playing through Greymoor's content and the new Western Skyrim area. The first of these will be for new players.
After completing the tutorial and being introduced to the world and your Alliance, you'll be transported to Western Skyrim where you can start your Greymoor adventure. From there it's up to you to explore the new region, start taking quests and experiencing the story.
For existing players you'll need to activate the quest to take you there. We don't know yet the name of the quest you'll be undertaking but if Greymoor follows along the lines laid down with previous Elder Scrolls Online expansions, you'll simply need to open your Collections, go to Stories, and then locate the quest there.
Now you should be equipped with all the knowledge you need to dive into ESO: Greymoor when it releases on May 26th, 2020.
Grab your officially licensed ESO: Greymoor Steam PC key from Fanatical now, and check out the rest of the highly-rated Elder Scrolls collection.
MORE THE ELDER SCROLLS ONLINE NEWS
Explore iconic Western Skyrim locations in new Elder Scrolls Online: Greymoor expansion - READ MORE
How The Elder Scrolls Online developer keeps millions of players engaged - READ MORE
---
Share this post
Enter a dark fantasy world and become a masterful assassin with your Styx: Master of Shadows Steam PC key. Build up your skills via six unique skill trees in order to sneak, steal and take down...
Enter a dark fantasy world and become a masterful assassin with your Styx: Master of Shadows Steam PC key. Build up your skills via six...
Enter a dark fantasy world and become a masterful assassin with your Styx:...
Ends in
35

:

15

:

53
or until sold out
Subscribe to our Email Newsletter to get Fanatical promotions direct to your inbox.
You can unsubscribe via the newsletter at any time. By subscribing to our newsletter you agree to our Privacy Policy.