What's been confirmed about the upcoming looter-slasher RPG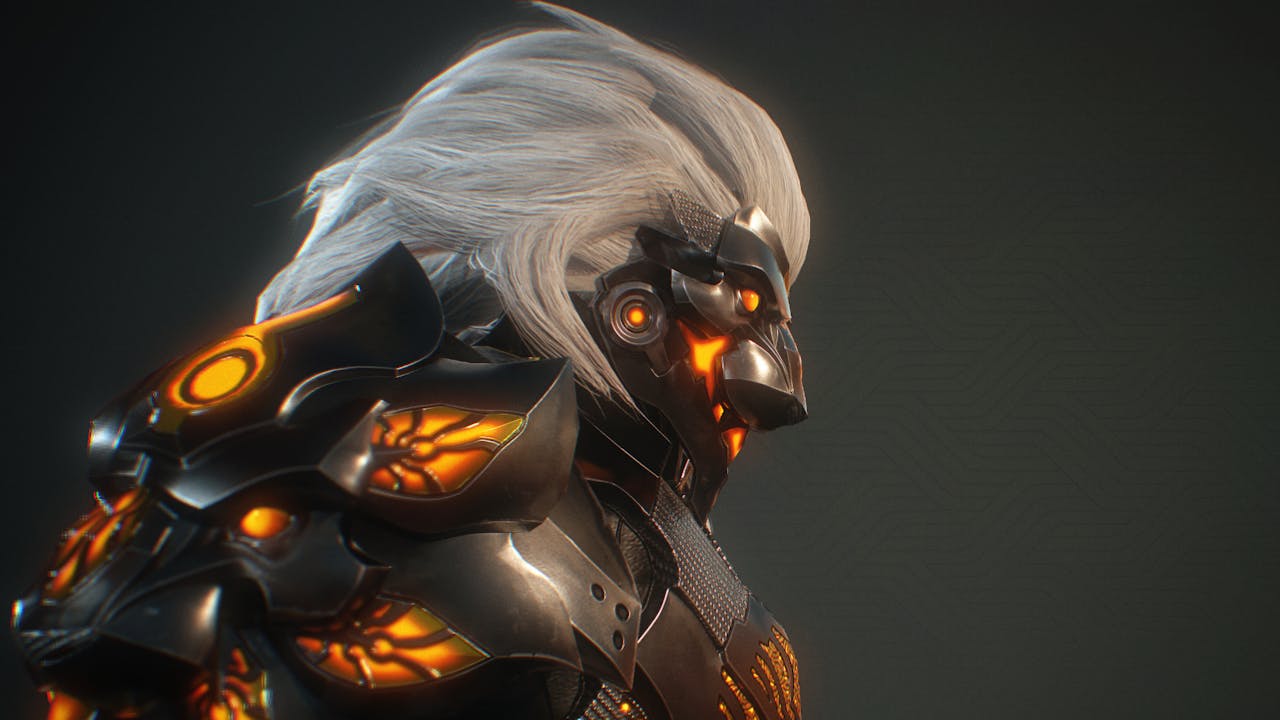 Described as a mix between Monster Hunter: World and Dark Souls, there's been plenty of hype around upcoming release Godfall.
The 'looter-slasher' RPG is set to arrive later this year on the PlayStation 5 and PC via the Epic Games Store, and is said to have been inspired by novels such as The Stormlight Archive and Isaac Asimov's Foundation series. The game is played from a third-person perspective, with players taking on the role of powerful warriors who can harness the elements and wield large weapons against monstrous foes.
Ahead of launch, we take a look at what we know so far about Godfall.
Which developer is working on Godfall?
The developer working on Godfall is Counterplay Games, a 'tight-knit and entrepreneurial team' which is based in California, USA. The team, which consists of around 75 staff, previously worked on Duelyst, a free-to-play digital collectible card game and turn-based strategy hybrid that launched back in 2016. Gearbox Publishing (Homeworld Remastered Collection, Fortnite, The Banner Saga series, etc) will be responsible for publisher duties.
What is the Godfall story about?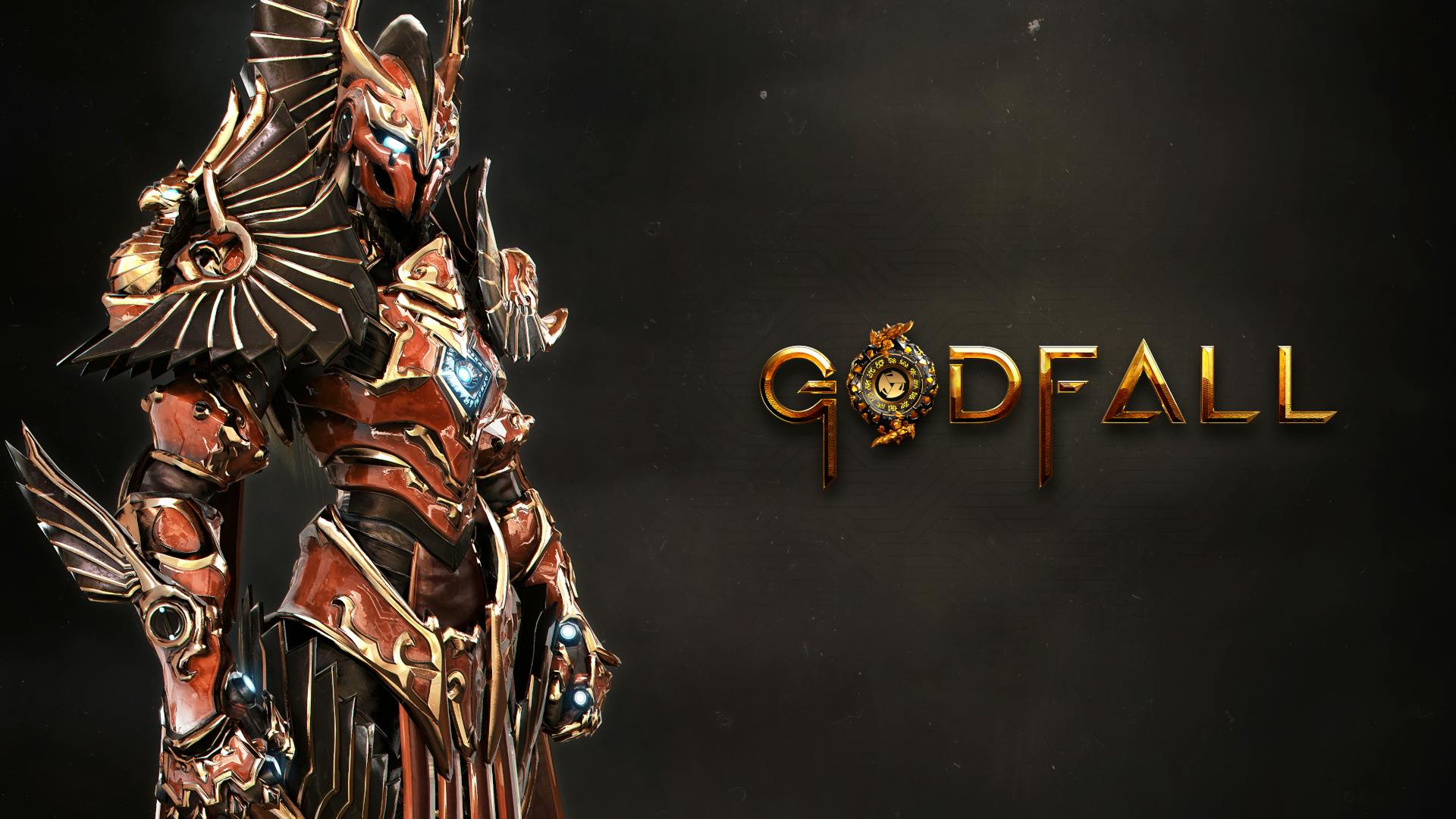 The developer is playing its card close to its chest at the moment, and other than the reveal trailer and a few interviews, we've not seen much new information announced. PlayStation Lifestyle managed to catch up with Keith Lee, Creative Director on Godfall and CEO of Counterplay Games, back in December 2019 to find out a few more details.
According to Lee, Godfall is set in a "bright high fantasy universe filled with heroic knights, arcane magic, and forbidden realms".
"The trailer sets the context at the beginning of the game when you're about to select your initial playable character.," Lee tells PlayStation Lifestyle. "As an avatar, you play as one of the last remnants of an exalted Knight's Order intent on stopping the apocalypse and preserving the last vestiges of their world.
"You will be able to play all three of the heroes you see by acquiring and donning their armor sets, known as Valorplates. Besides these three, you will uncover and equip additional ancient Valorplates lost in time in your journey, each with their own characteristics and historical lineage."
Lee added: "The world is split up into the realms of Earth, Water, Air, Fire and Spirit. In the trailer, the player is gazing up from the Earth realm towards the Water realm, which is the swirling maelstrom ocean sky above.
"The obelisk is known as the Skybreaker Monolith, which you will learn more about at the start of the game."
How will the loot system work in Godfall?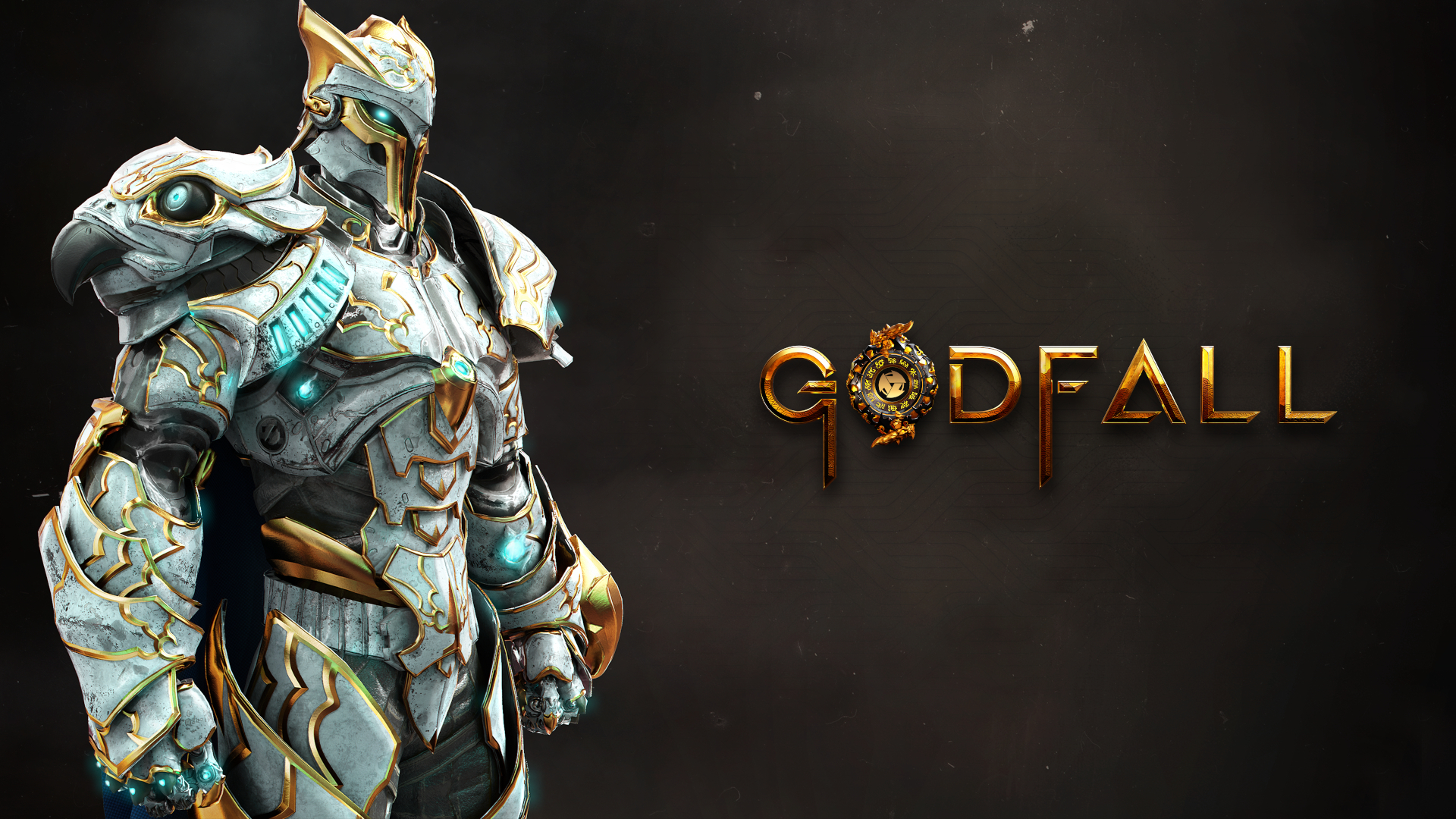 Loot will be a valuable source of power for players in Godfall, helping them turn their characters into 'god'-like warriors with augmented upgrades and various weapons.
"Godfall offers flexible classes for players to easily swap roles in the middle of combat or in a mission," Lee told PlayStation Lifestyle. "We have a wide spectrum of weapon classes ranging from small and nimble to heavy and powerful. Players collect powerful ancient armor sets called Valorplates, which contain myriad slots for players to insert powerful Augments that influence your playstyle.
"For example, you might add an Augment into your Valorplate that heals you and your allies whenever you hit an enemy's weak point for survivability, or you might insert a different Augment that summons deadly magical missiles that targets nearby enemies for soft AoE damage whenever you hit a weak point."
Godfall gameplay and combat details - what can we expect?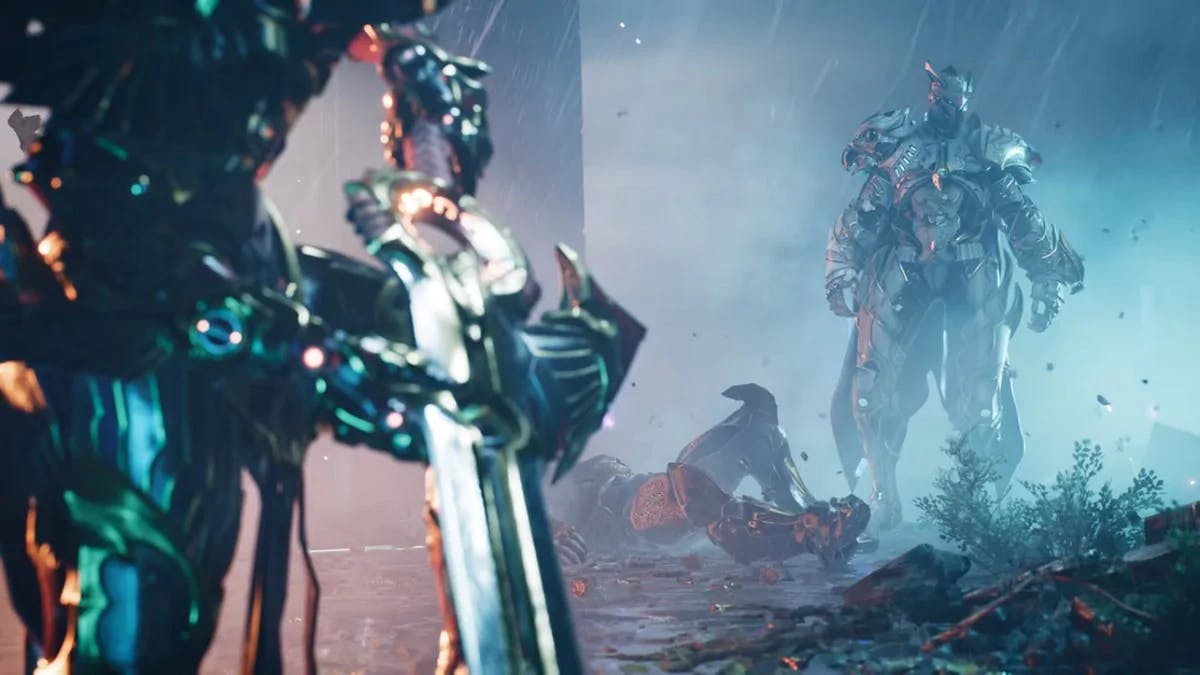 Godfall's main gameplay mechanics feature a mixture of close-up and long range combat, with special abilities and moves that will be controlled with cooldowns and charges. From early glimpses of gameplay footage, players can expect a similar parry and riposte style to that of Activision and FromSoftware's critically-acclaimed Sekiro: Shadows Die Twice.
"Godfall's focus is about tightening up the combat circle for melee combat.," says Lee. "Players will always have two primary melee weapons to switch between during a mission, none of which are exclusively long-range in design."
What platforms will Godfall launch on?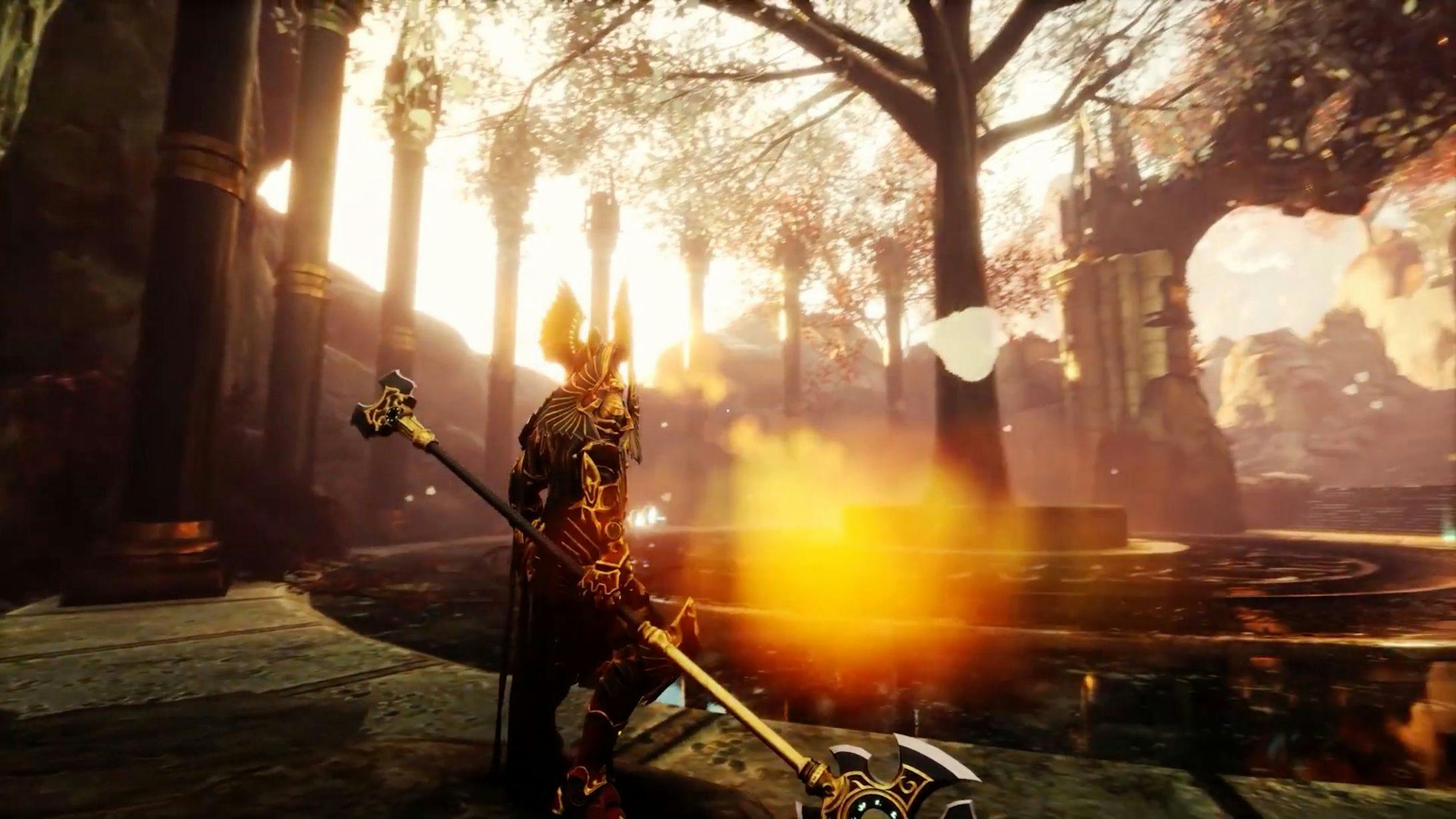 As mentioned, Godfall is due to be released on the PS5 and PC via the Epic Games Store. There is no confirmation yet as to whether the game will later be released on the Xbox Series X or Steam. There's also no details to date on whether the game will be cross-platform, cross-gen or cross-play enabled.
Will Godfall feature co-op and/or multiplayer?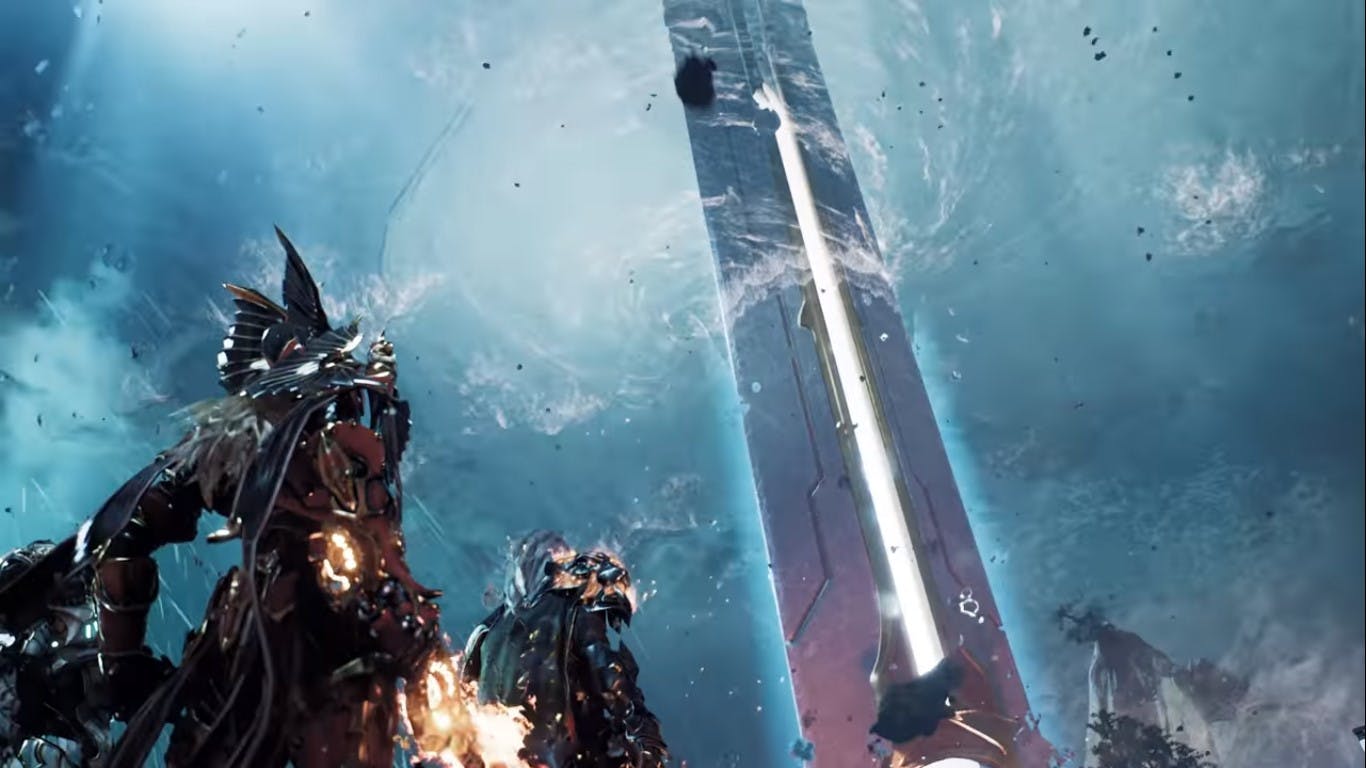 Very much so!
As Counterplay Games has said themselves, Godfall is "better together" as you'll be able to enjoy two, three or four-player co-op play, as well as going it alone in single-player. This, we feel, is where the Monster Hunter: World comparison comes into play - other than the fact that there are monsters in it - as you'll need to team up against bigger, more hostile enemies.
When will Godfall be released?
Godfall is currently due to be released during the 'Fall 2020' window, which would tie in with the launch period of the PlayStation 5 console, so perhaps this looter-slasher will be one of the first titles to try out on your glorious next-gen console or PC via Epic.
---
---
Share this post