Great games included in the Platinum Collection - Build your own Bundle (Sept/Oct)
By Sam Jones
- 25th Sep 2020
Games
Get your own luxury line-up with these superb Steam PC games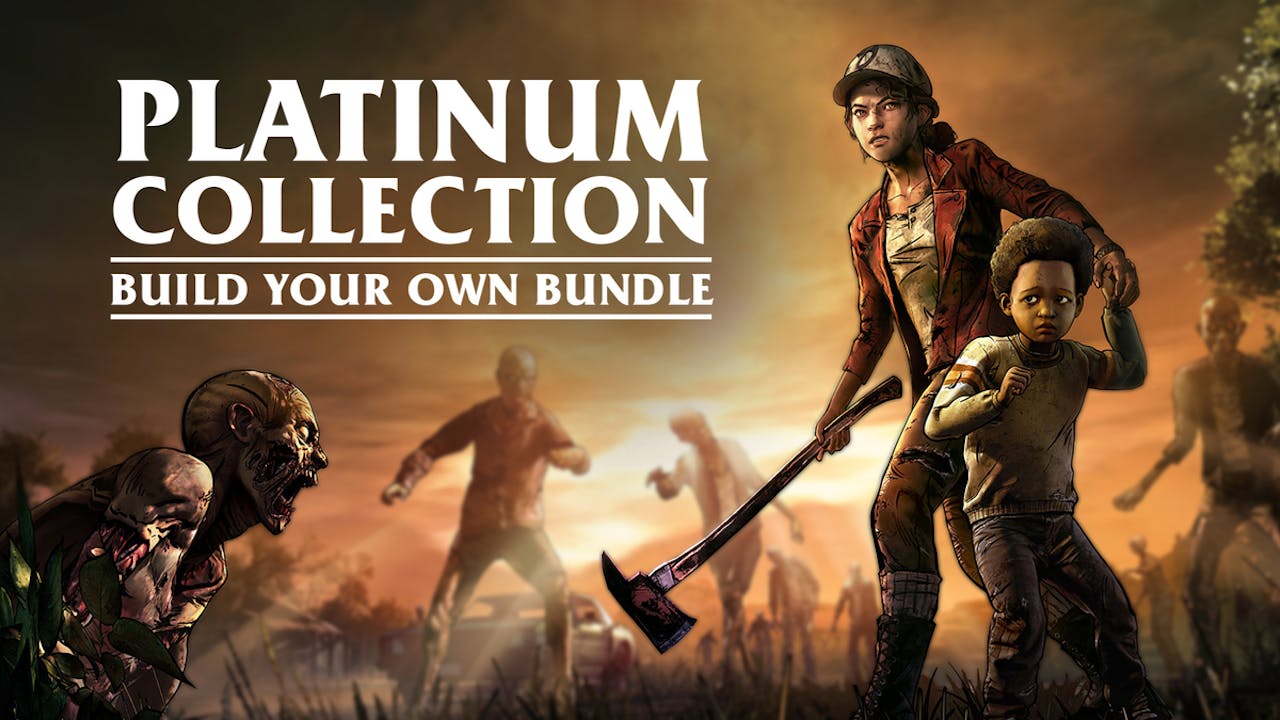 Grab super-hot Steam games at super-low prices, with Fanatical's new Platinum Collection for August.
It's time to choose from a prestigious list of new-to-bundle and highly-rated Steam PC games with the September/October edition of the Platinum Collection - Build your own Bundle!
How you build your luxury line-up is up to you, and with so many awesome titles to choose from, your collection will not only be unique but also enjoyable. To give you an idea of the hot games you can select from, we've rounded up our top pick of the great games included in the latest exclusive Platinum Collection - Build your own Bundle.
The Walking Dead: The Final Season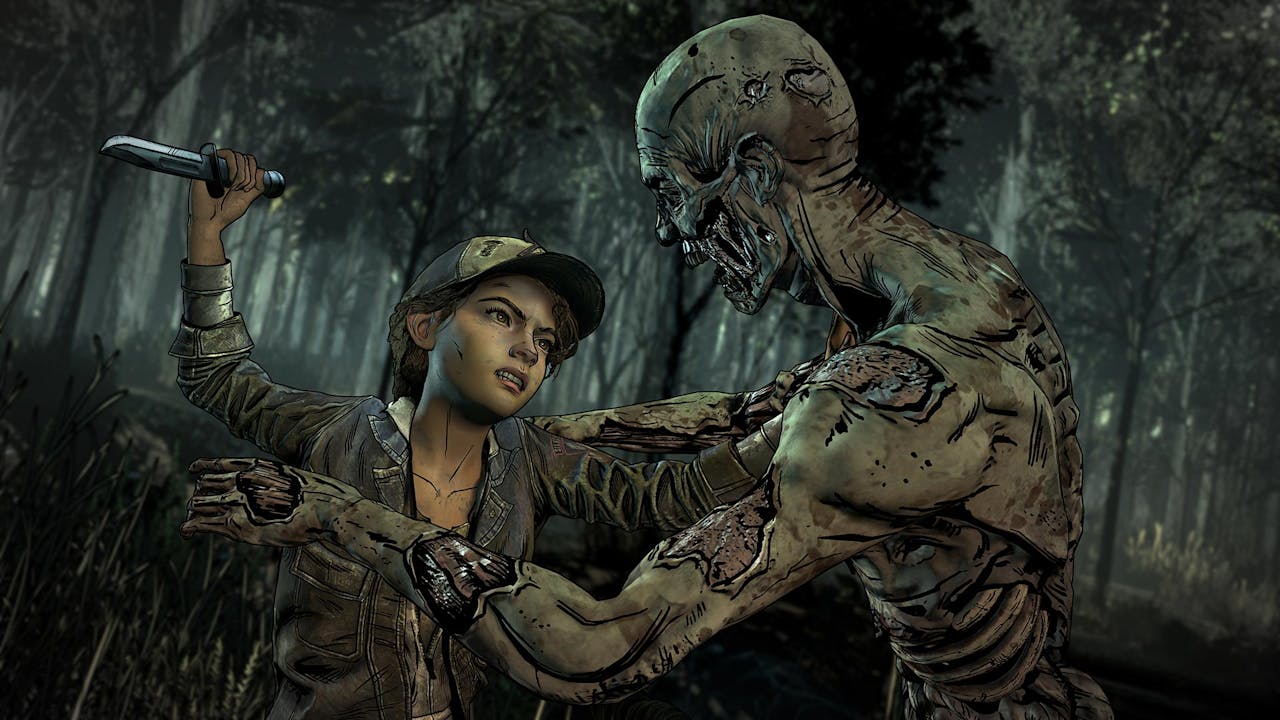 The emotional, gut-wrenching story comes to an epic conclusion in The Walking Dead: The Final Season. Clementine, now a fierce and capable survivor, has reached the final chapter in her journey - after years on the road facing threats both living and dead, a secluded school might finally be her chance for a home.
But protecting it will mean sacrifice. Clem must build a life and become a leader while still watching over AJ, an orphaned boy and the closest thing to family she has left.
In this gripping and emotional final season, you will define your relationships, fight the undead, and determine how Clementine's story ends. See Clementine's journey through to the end.
As she builds a new life, you will have to grapple with new types of choices and live with the consequences as AJ looks on, learning from your every move. The all-new Graphic Black art style rips the ink from the pages of the Eisner Award-winning comic book series and brings the world of The Walking Dead to life like never before.
METAL GEAR SOLID V: THE PHANTOM PAIN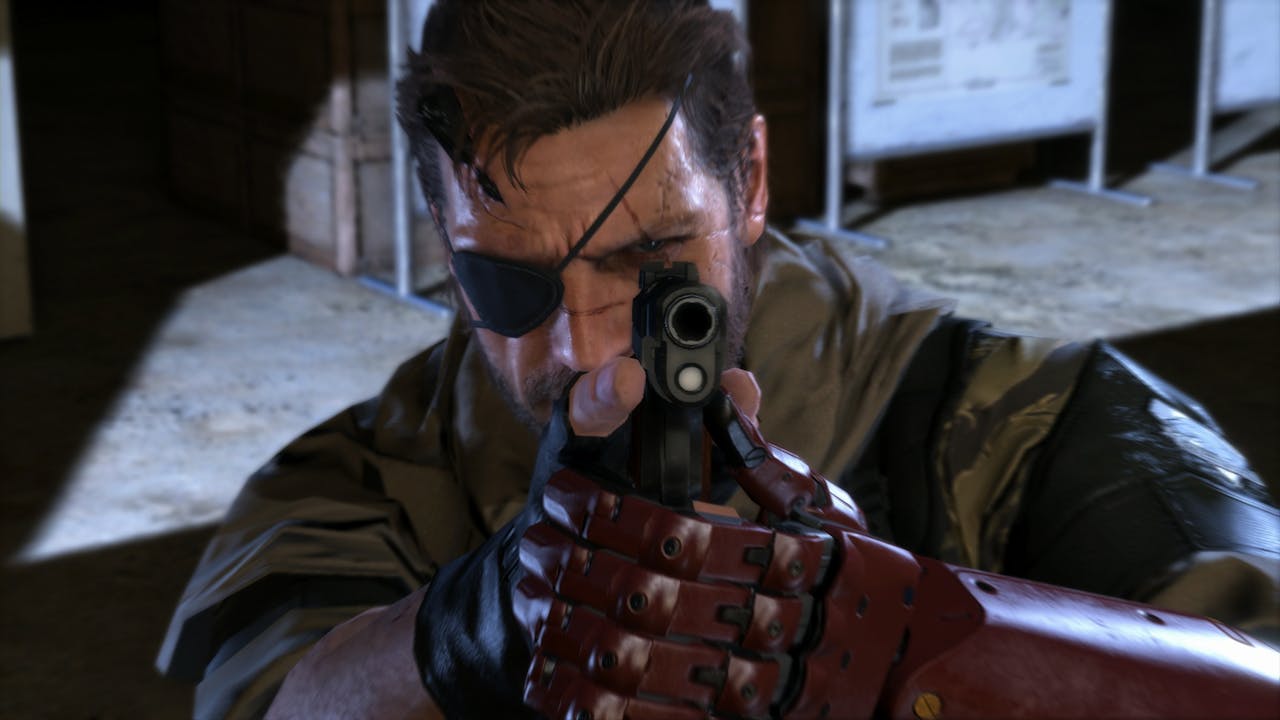 Snake's back and he's out for revenge in the action-adventure METAL GEAR SOLID V: THE PHANTOM PAIN. Players will reprise the role of Snake in a first-rate gaming experience with tactical freedom to carry out open-world missions in 1980s Afghanistan.
Set nine years after the events of METAL GEAR SOLID V: GROUND ZEROES and the fall of Mother Base, Snake (Big Boss) awakes during The Cold War, with nuclear weapons still proving to be a global threat. Seeking revenge, Snake must create his own private army – the Diamond Dogs - and hunt down the shadow group known as XOF, commanded by Skull Face.
Experience an epic open-world design, photorealistic visual fidelity and feature-rich game design, as well as rich cinematic storytelling, heavy themes, and immersive tactical gameplay. Explore the Afghan desert by jeep or horseback, and call in airstrikes and helicopter support to aid you in challenging conflicts.
Transport enemies and random animals in hilarious, spy-like fashion with the Fulton surface-to-air recovery system. As seen in Metal Gear Solid: Peace Walker, players will be able to use base-building mechanics to develop weapons and items for their home base – as well as recruiting enemy soldiers and prisoners.
Hello Neighbor: Hide and Seek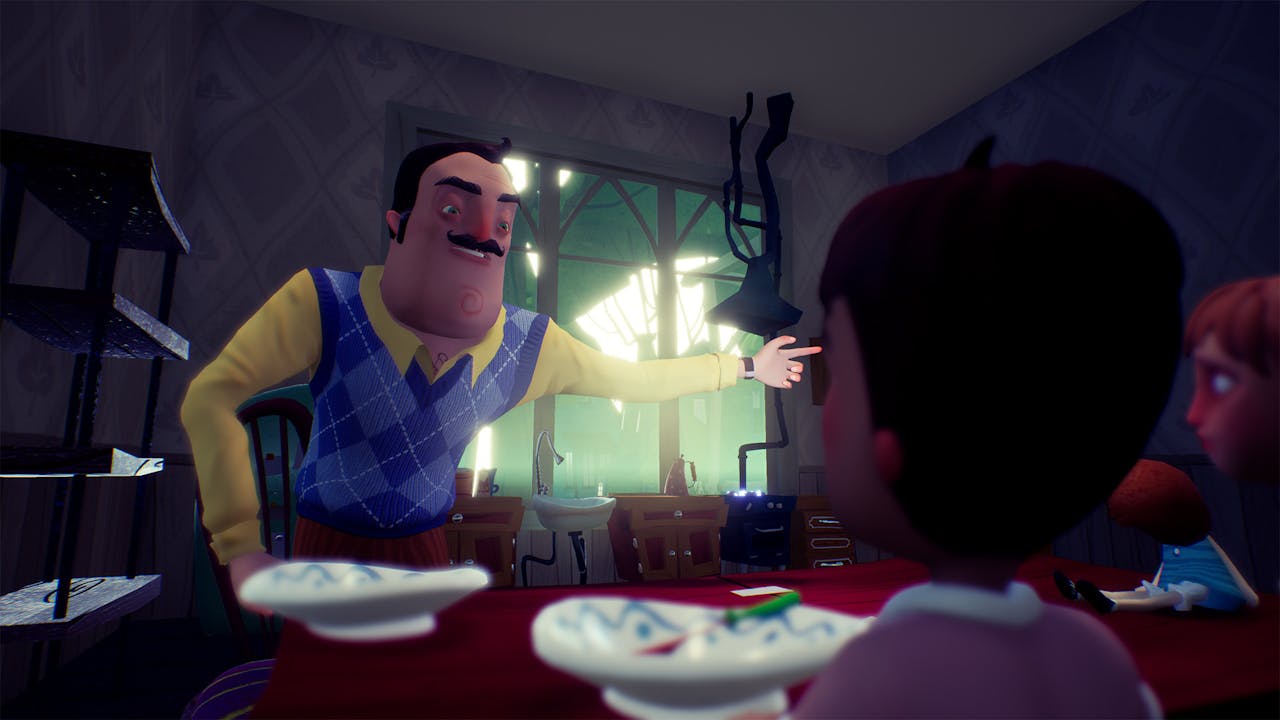 Hello Neighbor: Hide and Seek follows the tragic story of the Neighbor's family in this dramatic prequel to Hello Neighbor. Experience playing a game of hide-and-seek with your brother as you both deal with the loss of a family member.
The eerie action-adventure game explains events that lead up to the original stealth horror hit.
S.W.I.N.E. HD Remaster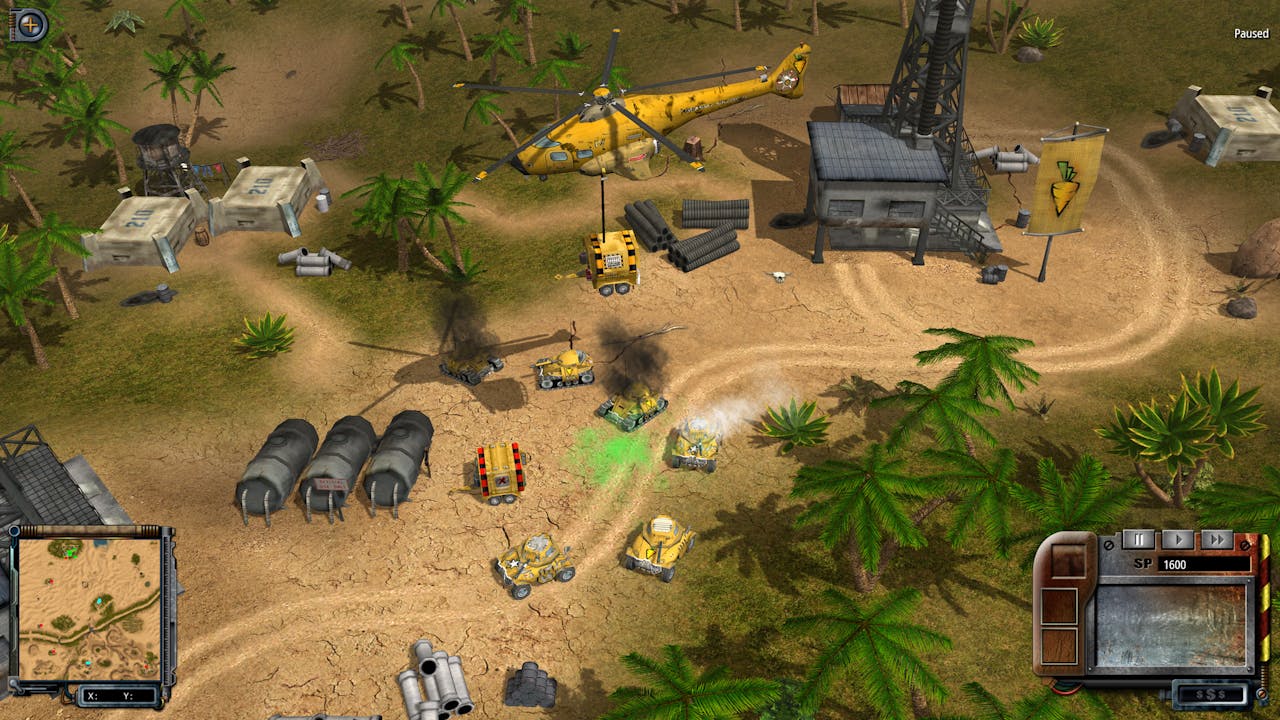 t's time to pig out with classic strategy gameplay with S.W.I.N.E. HD Remaster. In this real-time tactical warfare titles, you'll fight challenging tank battles as either the Rabbits or Pigs in two extensive single-player campaigns, as well as online multiplayer battles.
S.W.I.N.E. HD Remaster is the new edition of the challenging classic strategy game S.W.I.N.E.! 18 years after the release of the original, the filthiest of all wars between the Rabbit and the Pig armies will inspire both new and old fans of sophisticated real-time strategy with completely revised textures, support for today's resolutions, detailed unit models, a 16:9 adapted interface and an extended zoom.
Use various tanks, scout vehicles, artillery, rocket launchers, and air support to help your side win. Choose from a variety of upgrades to upgrade your units and equip them with special abilities.
Biped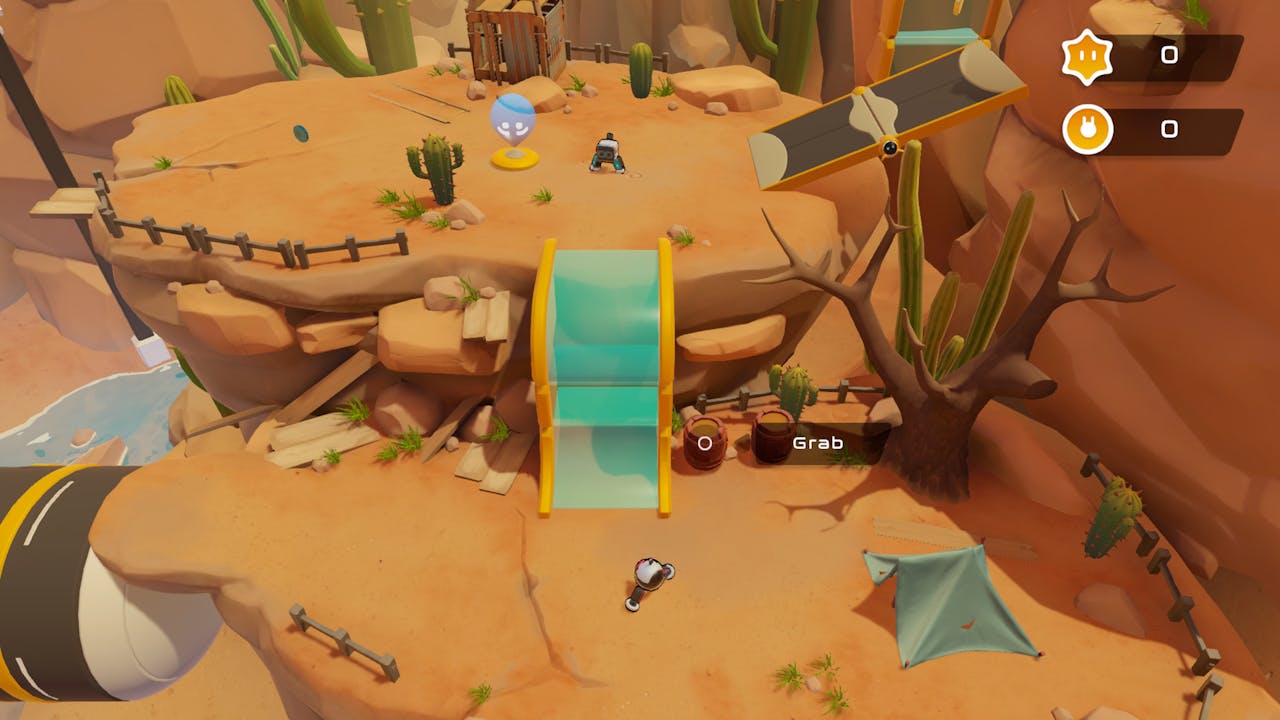 Team up as two adorable little robots and embark on a grand adventure with Biped. With a strong focus on moment-to-moment collaboration between two players, you'll help Aku and Sila walk side by side on a fun and bonding journey of discovery and friendship.
Biped is a physics-based, 3D co-op, action-adventure game brought to you by NExT Studios, known for high quality and reputable games as well as the high-fidelity 3D scanning Project Siren. Biped brings a casual playstyle with plenty of challenging puzzles and obstacles to complete along the way - as always, teamwork makes the dream work, so be sure to help Aku and Sila complete objectives together.
No buttons! Control both legs of a biped with two joysticks, which allows you to perform all the actions from walking and skating to more driving and woodcutting.
Enjoy the adventure solo or grab a friend, family member or fellow online gamer and have a blast together in co-op mode. Be sure to communicate and coordinate in order to conquer challenges together, and find out how good a pair you truly are.
Please note: Some of the games included in the September/October edition of the Platinum Collection - Build your own Bundle have region restrictions.
---
Share this post