Great PC games included in Platinum Collection - Build your own Bundle
Cracking games that you can choose from in the latest collection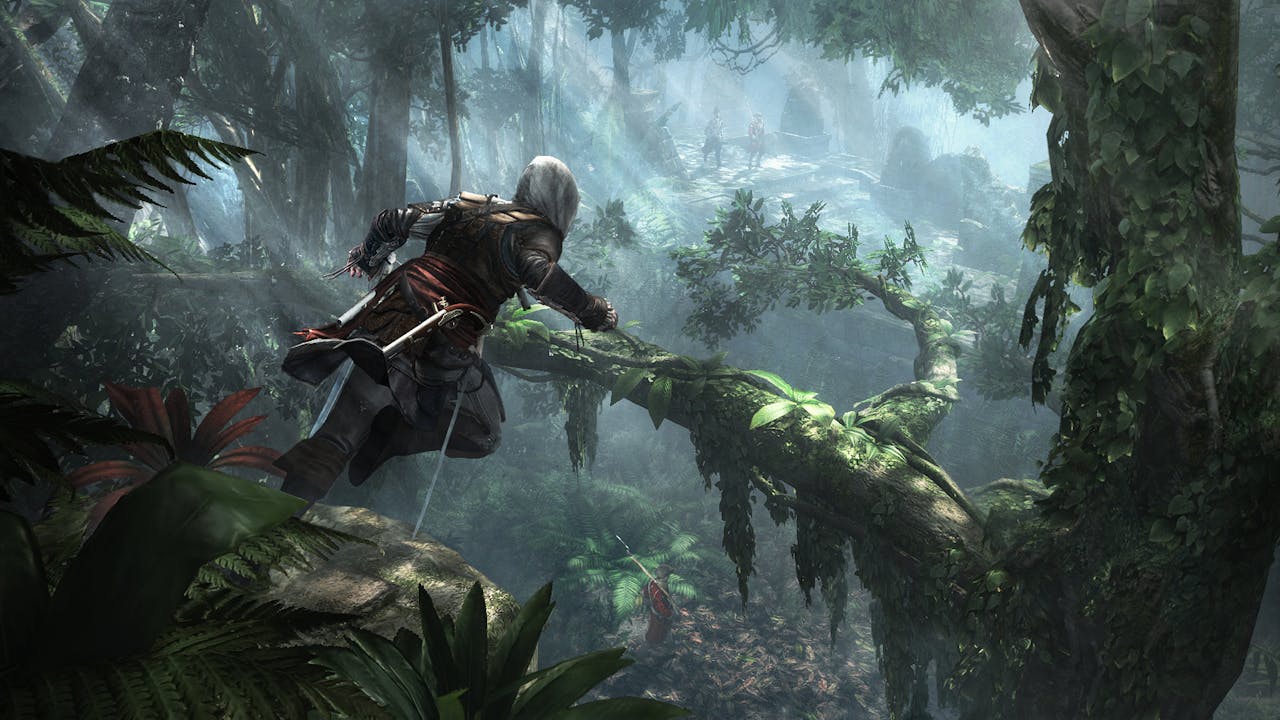 It's time for our newly refreshed monthly Platinum Collection, exclusively on Fanatical! Build yourself a top-tier gaming bundle for your PC and enjoy superpowered savings....
Why not add a flash of inspiration to your games library with the June Edition of our popular Platinum Collection - Build your own Bundle series!
We've curated a roster of awesome games, including AAA titles by Ubisoft, where you'll enjoy dazzling gameplay, captivating stories, and much more. If you're wondering which PC titles to pick up in your three-game mix, we've highlighted some of the great games to choose from in our top picks.
METAL GEAR SOLID V: The Definitive Experience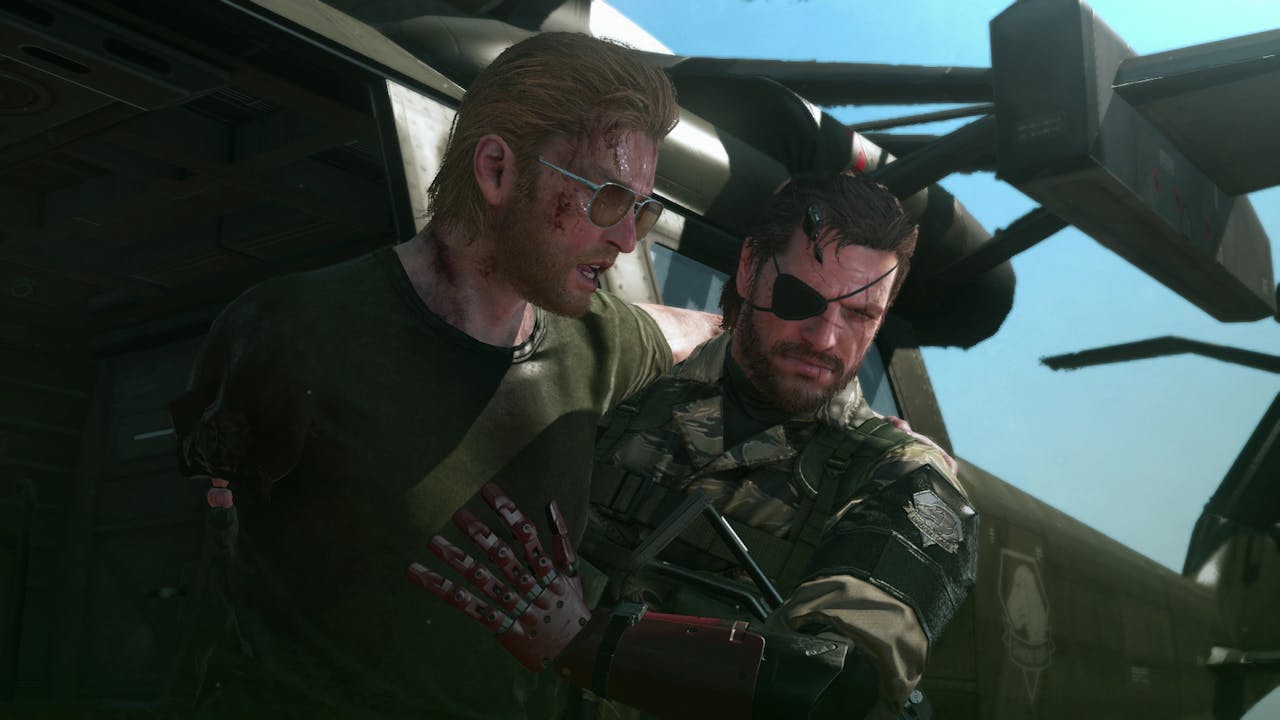 Snake? SNAAAAAKE?! Oh, wait, he's here... never mind!
Kojima Productions' METAL GEAR SOLID V: The Definitive Experience delivers the 'Very Positive' rated action stealth duo METAL GEAR SOLID V: THE PHANTOM PAIN and METAL GEAR SOLID V: GROUND ZEROES, along with 12 DLCs.
In GROUND ZEROES, you play as the legendary hero Snake as you infiltrate a Cuban military base to rescue the hostages - and it's also the first Metal Gear Solid title in the franchise to offer open world gameplay, letting you choose how missions are undertaken.
As well as the story mode, GROUND ZEROES also features Side-Ops missions ranging from tactical action, aerial assaults and 'covert' missions.
In the 2015 sequel THE PHANTOM PAIN, you reprise the role of Snake nine years after the events of the previous game - with The Cold War serving as the backdrop as nuclear weapons continue to shape a global crisis in 1984. Driven by revenge, Snake establishes a new private army and returns to the battlefield in pursuit of the shadow group, XOF.
The series has never looked so good, what with Fox Engine delivering photorealistic graphics, thoughtful game design and true new-generation game production quality!
Two gripping AAAs and a heap of DLC... what's not to like!
South Park: The Fractured But Whole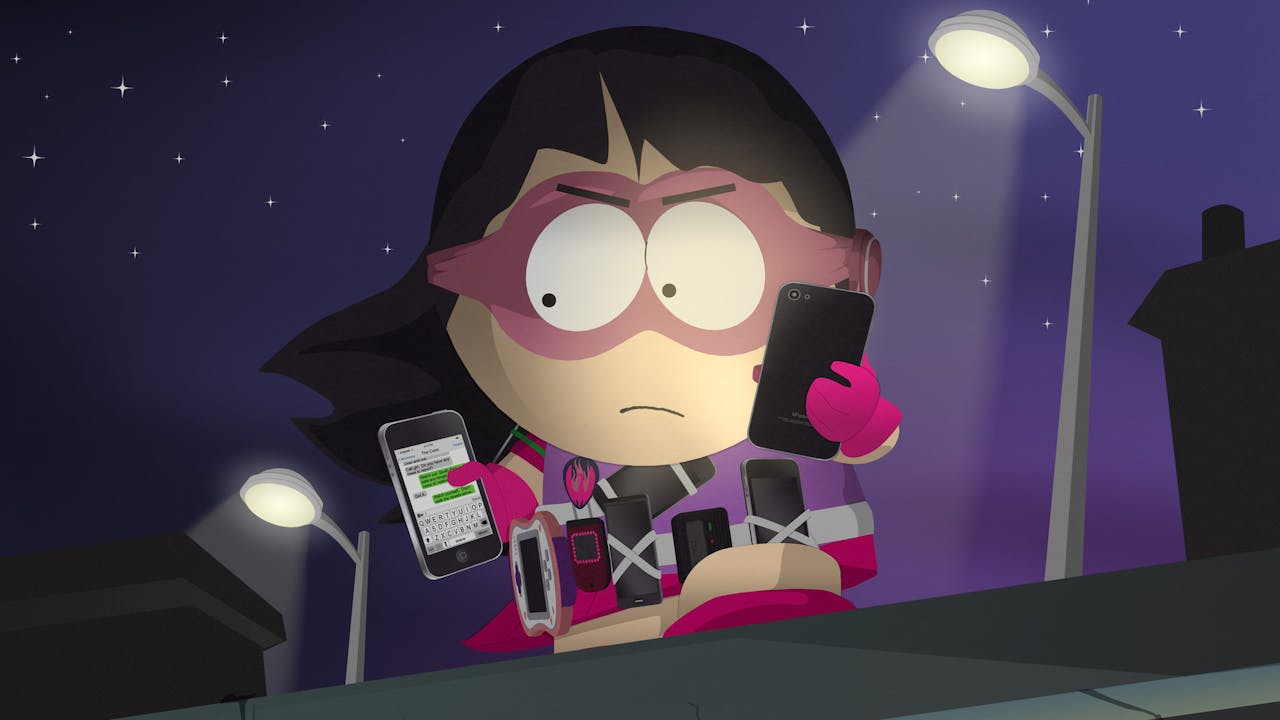 South Park's crime-ridden underbelly needs thwarting, and it's up to Coon and Friends to stop them... and you're tagging along for the adventure!
Action RPG South Park: The Fractured But Whole sees you craft your origin story and build out your unique superpowers to become the hero this city needs. You'll get to explore new areas previously unseen, and use your alter ego in the cover of darkness as the town's evil dwellers appear when the sun sets.
You can recruit up to 12 members of Coon and Friends to your roster, including Mysterion and The Human Kite - and the infamous Coon himself - as well as combining your special powers with other heroes to eliminate anyone that gets in your way. The all-new dynamic combat system offers new opportunities to manipulate time and space on the battlefield, while a revamped looting and crafting offers you freedom to develop and refine your powers as you progress through the game.
Tom Clancy's The Division
New York has fallen to a devastating pandemic on Black Friday, bringing the city to its knees - it's your job to get in there and clean up the mess!
Tom Clancy's The Division is an action-adventure RPG that sees you customize your own team member of an autonomous unit of tactical agents, and head into a dynamic open world environment ideal for both solo and co-op gameplay. Enter a universe where time of day and weather conditions impact your gaming experience, and use the environment for strategic advantage to dominate fights and ambush your enemies.
Utilize your gas mask to provide protection from the virus, and upgrade it to enter the most highly contaminated areas. Fight against the Cleaners, the hazmat suit and flamethrower wielding thugs, and engage with the Rikers, a gang of convicts ravaging the city and vying for its control.
It's worth finding fellow players and friends when heading into the Dark Zone, a walled-off quarantine zone in the middle of Manhattan where the most valuable loot was left behind when the military evacuated. This place is the most dangerous area in the game, where fear, betrayal, and tension are high. Team up with other players to take down your enemies and extract legendary loot via helicopter. It's your choice to collaborate with other agents, or attack them and steal their loot.
Assassin's Creed IV Black Flag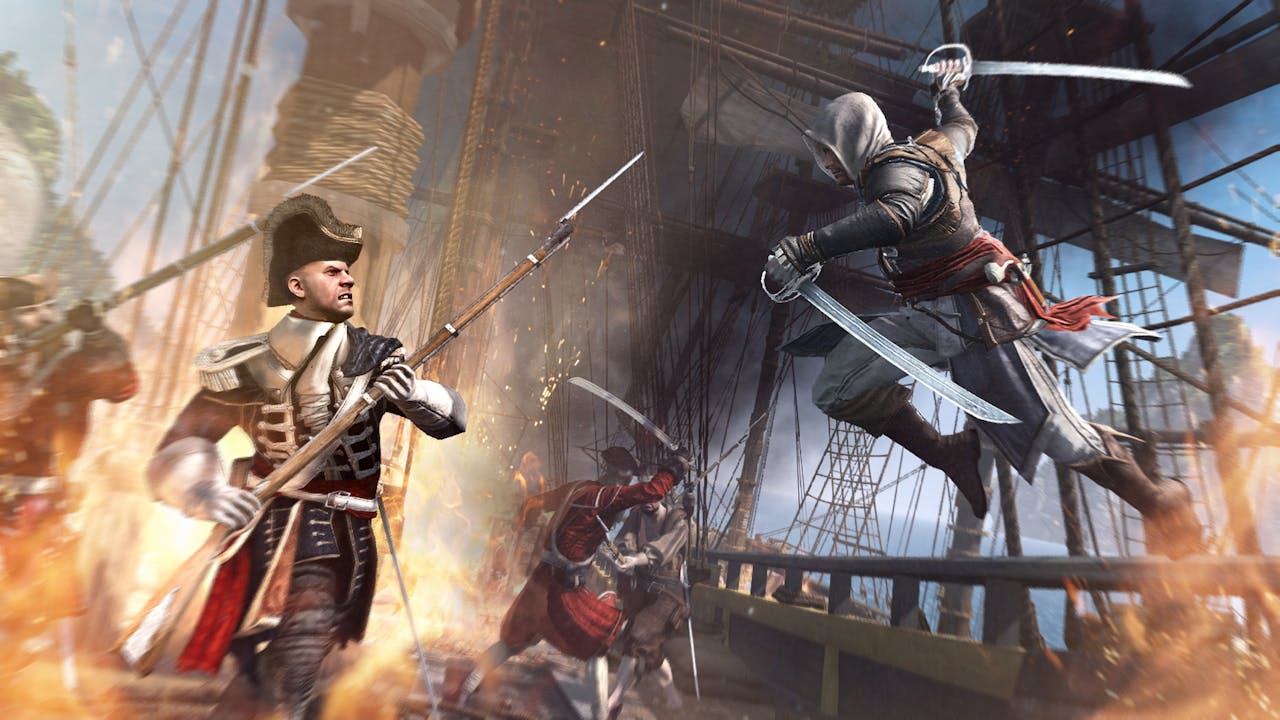 Set sail in 1715 and discover the origins of a brash young captain turned assassin in the 'Very Positive' rated Assassin's Creed IV Black Flag. This open-world action-adventure titles sees you become Edward Kenway, who wields the hidden blade of the secret Assassin's Order as well as some swashbuckling weapons including his trusted flintlock pistol and cutlass swords.
You'll discover one of the largest and most diverse Assassin's Creed world created. From Kingston to Nassau, explore over 75 unique locations where you can live the life of a pirate on both land and sea.
Put your assassination skills to test and embark on an online journey throughout the Caribbean - discover a brand new set of pirate characters, and explore exotic and colourful locations. You can also create your own game experience with the new Game Lab feature, whereby you can craft your own multiplayer mode by choosing abilities, rules and bonuses - and even share your newly created mode with your friends!
In this Golden Age of Piracy, you'll come face to face with legends and historical figures including Blackbeard, Calico Jack and Benjamin Hornigold.
Murder by Numbers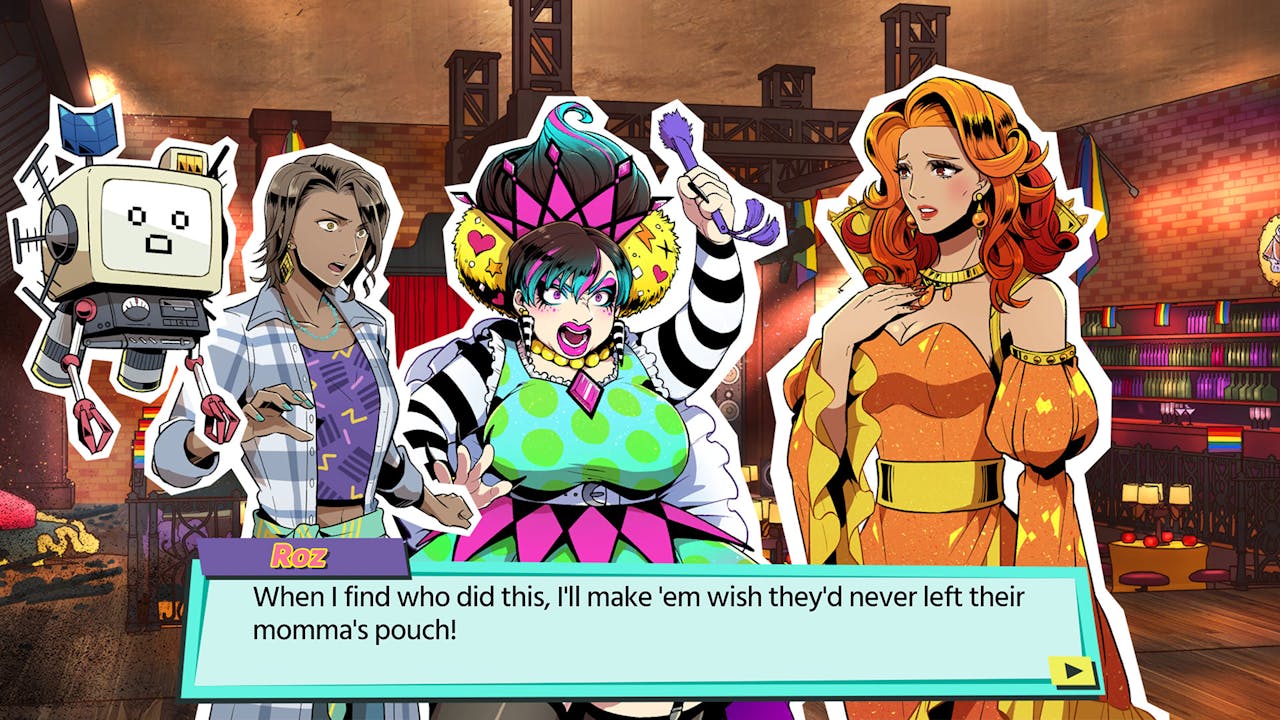 Taking you to 90s Los Angeles with a colorful cast of quirky characters, Murder by Numbers sees you take on the role of Honor Mizrahi - an actress on a detective TV show who is thrown into her own real life murder mystery when her former boss is murdered minutes after firing her!
Teaming up with 'S.C.O.U.T', a friendly reconnaissance robot, the duo must set out on a mission to clear Mizrahi's name by completing challenging puzzles and interrogating witnesses.
The 'Very Positive' rated visual novel game from Mediatonic and The Irregular Corporation features questionable jokes, drag queen dramas and plenty more fun and mystery along the way!
Please note: Ubisoft titles included in the Platinum Collection - Build your own Bundle are Uplay PC digital games and not Steam PC keys.
---
---
Share this post