The Fanatical
Blog
Latest AAA, Indie & Game Bundles
Receive Games Instantly
Save Money
100% Authentic Keys
Great PC games included in Platinum Collection - Build your own Bundle
By Sam Jones - 8th Jun 2021Games
Cracking games that you can choose from in the latest collection
Pick up Steam game gems with our collection of popular titles in the brand-new November edition of the Platinum Collection - Build your own Bundle. Featuring highly-rated...
We've curated a roster of awesome games, including AAA titles by Ubisoft, where you'll enjoy dazzling gameplay, captivating stories, and much more. If you're wondering which PC titles to pick up in your three-game mix, we've highlighted some of the great games to choose from in our top picks.
METAL GEAR SOLID V: The Definitive Experience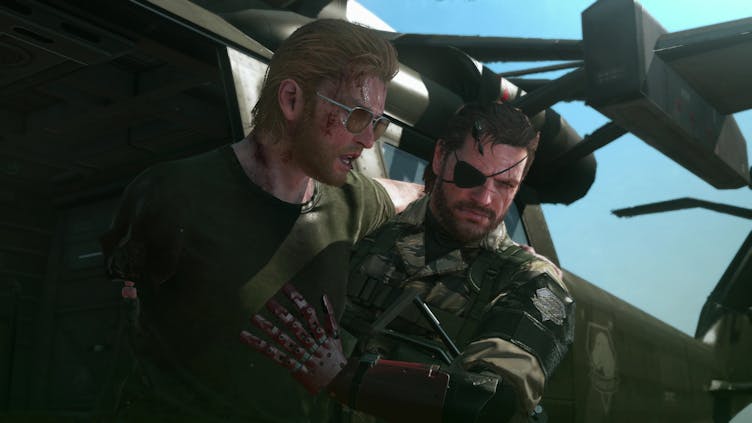 Snake? SNAAAAAKE?! Oh, wait, he's here... never mind!
In GROUND ZEROES, you play as the legendary hero Snake as you infiltrate a Cuban military base to rescue the hostages - and it's also the first Metal Gear Solid title in the franchise to offer open world gameplay, letting you choose how missions are undertaken.
As well as the story mode, GROUND ZEROES also features Side-Ops missions ranging from tactical action, aerial assaults and 'covert' missions.
In the 2015 sequel THE PHANTOM PAIN, you reprise the role of Snake nine years after the events of the previous game - with The Cold War serving as the backdrop as nuclear weapons continue to shape a global crisis in 1984. Driven by revenge, Snake establishes a new private army and returns to the battlefield in pursuit of the shadow group, XOF.
The series has never looked so good, what with Fox Engine delivering photorealistic graphics, thoughtful game design and true new-generation game production quality!
Two gripping AAAs and a heap of DLC... what's not to like!
Please note: Ubisoft titles included in the Platinum Collection - Build your own Bundle are Uplay PC digital games and not Steam PC keys.
---
Share this post