Ho-ho-holiday treats from Rockstar Games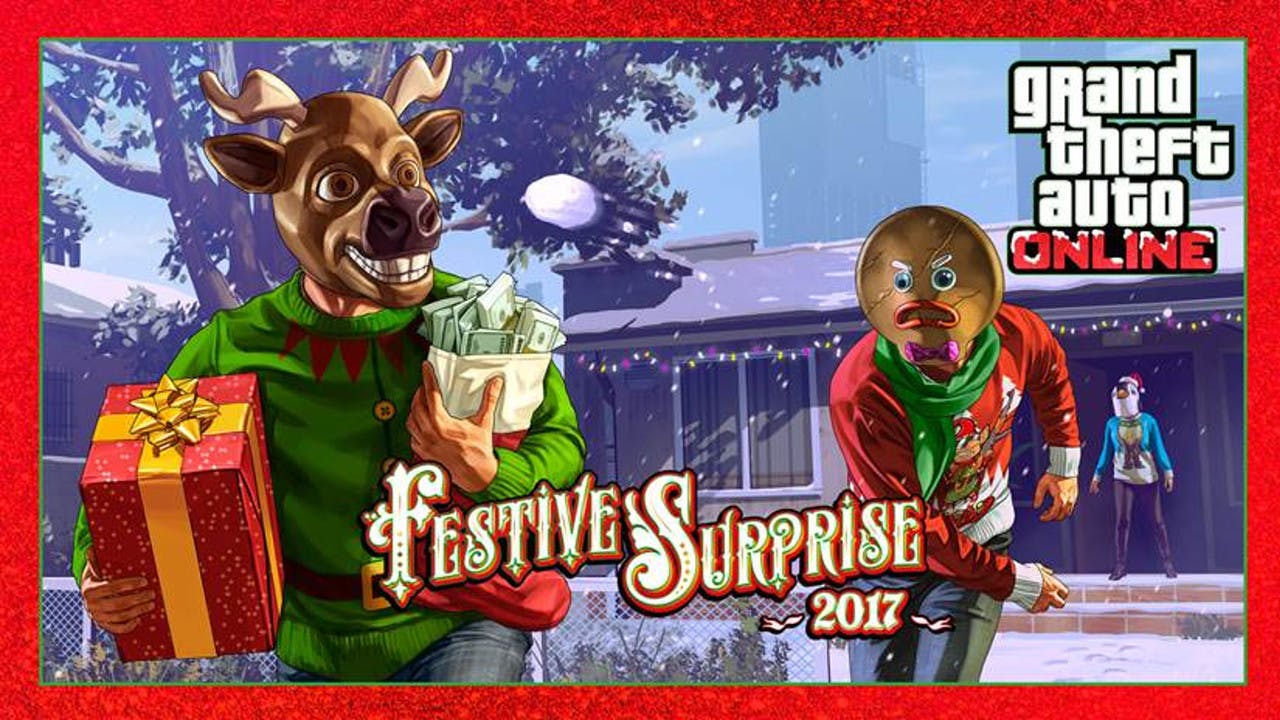 <a href="https://twitter.com/Fanatical?ref_src=twsrc%5Etfw" class="twitter-follow-button" data-show-count="false">Follow @Fanatical</a><script async src="https://platform.twitter.com/widgets.js" charset="utf-8"></script>
Christmas has come early in Grand Theft Auto V as Rockstar Games has announced its latest festive discounts for GTA Online players to enjoy.
New additions to GTA Online this week include their annual holiday celebration event, a new vehicle, Adversary Mode and a slew of bonuses. To celebrate the holidays, this year's Festive Surprise includes a number of Christmas-themed unlocks - beginning today until January 5th.
Starting on Christmas Eve, Krampus masks gifts will also be available. Check out the latest updates and festive discounts below!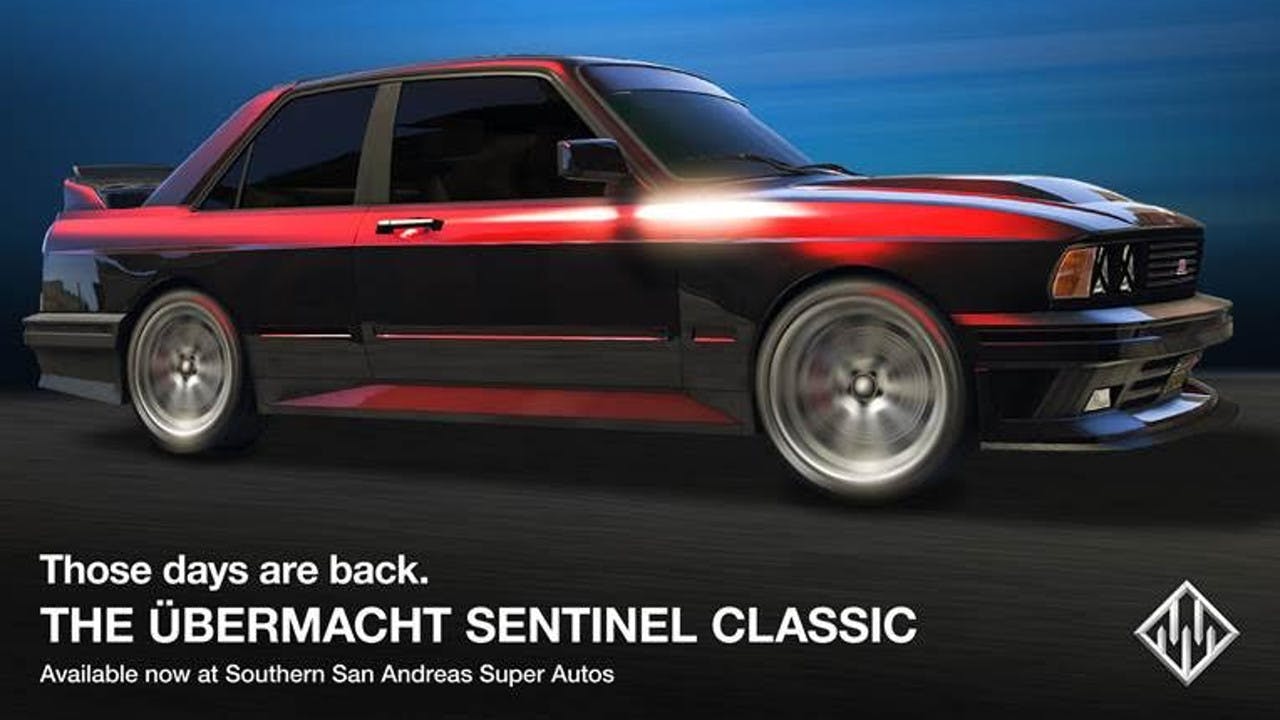 The Ubermacht Sentinel Classic is now available at Southern San Andreas Super Autos, along with the latest Adversary Mode, Occupy.
Occupy is a high-stakes capture the flag for up to 16 players, and requires at least one member of the team to hold a zone long enough for it to activate their team color. The more zones a team holds, the faster they'll gain points.
The first team to hit the target score wins the round, with a selection of weaponry and vehicles darted across the map for teams to put to use within the game mode. Occupy will also be delivering Double GTA$ & RP through January 8th.
Holiday discounts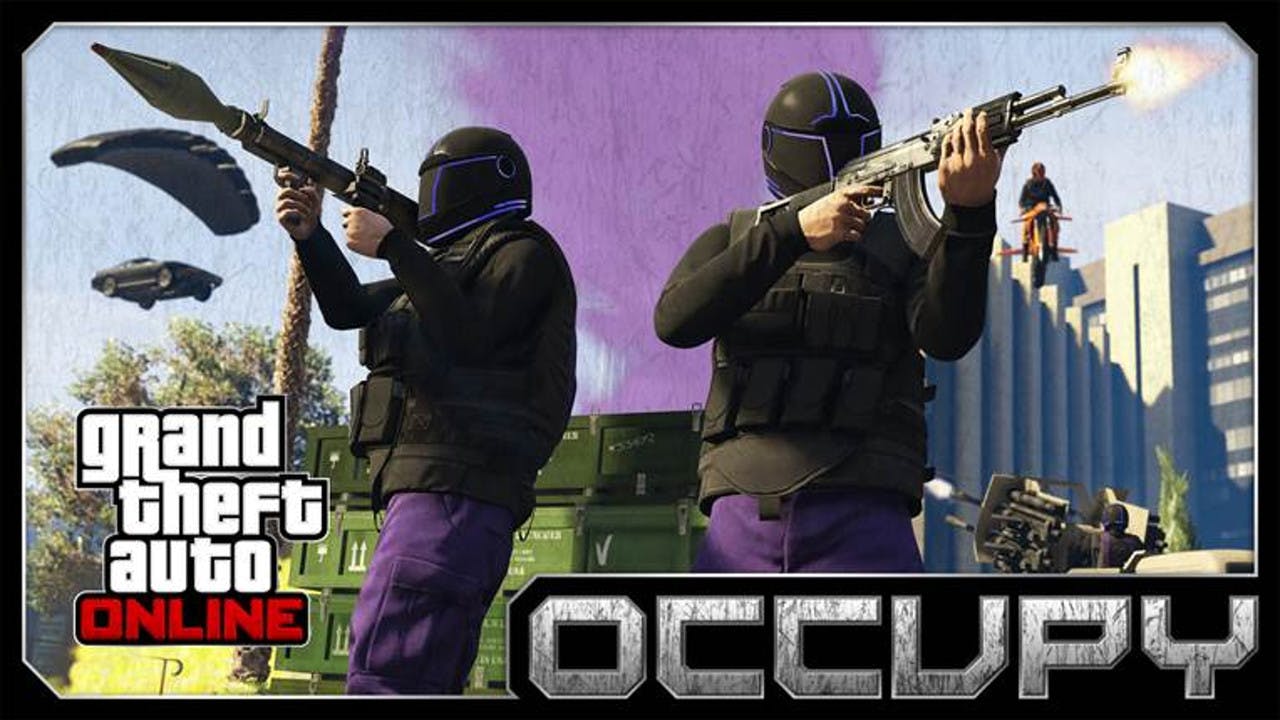 PROPERTIES
- Arcadius Business Center – 30% off
- Fort Zancudo Hangar 3499 – 30% off
LUXURY VEHICLES
- Yachts – 30% off (All models)
- Pegassi Zentorno – 30% off
ASSAULT VEHICLES
- Armored Karin Kuruma – 30% off (both Buy It Now & Trade price)
- Nagasaki Buzzard – 30% off
- HVY Insurgent – 30% off (both buy it now & trade price)
Premium Race & Time Trial schedule
December 19th - December 25th
- Premium Stunt Race - "H200" (Locked to Sports)
- Time Trial - "Sawmill"
December 26th – January 1st
- Premium Stunt Race – "Double Loop" (Locked to Super)
- Time Trial – "Cypress Flats"
How to access Premium Races
Launch the Premium Races through your Quick Job App on your in-game phone, or via the yellow corona at Legion Square. The top three finishers will earn GTA$ and will also get Triple RP regardless of where you place.
To take a shot at the Time Trial, set a waypoint to the marker on your in-game map and enter via the purple corona. Beat par time and you'll be duly rewarded with GTA$ & RP payouts.
---
---
Share this post