Guilty Gear -STRIVE- will be accessible for players of all abilities
If you're not a fighting pro then don't worry as Guilty Gear -STRIVE- won't beat you up for your inexperience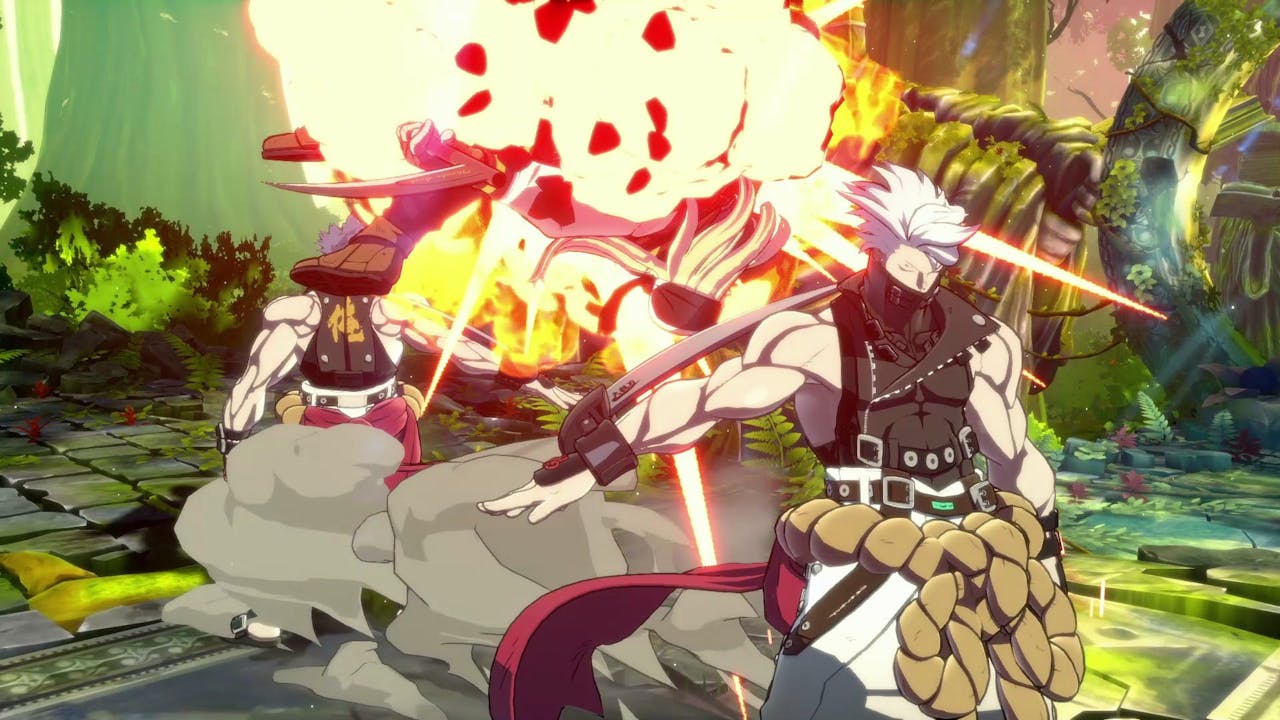 Discover the Smell of the Game with Guilty Gear -Strive-! Immerse yourself in new gameplay mechanics designed to be simple and welcoming for fighting game newcomers, yet deep...
During an interview picked up by YouTube channel rooflemonger, Arc System Works have stated said they tried to "forget about the adaptation of past assets, and start from scratch to build the expressions and ideas" for their new GUILTY GEAR -STRIVE- game. Launching on June 11, 2021, this means that the fighting title should provide a new experience for those who have played and mastered the series formula in past games.
However, it doesn't stop there! When asked how they're going to help bring new players into the series they stated that, beyond the tutorial, there'll be a new rating system that does not match advanced players with newbie players. So even if you're not a top-class fighter, then you can jump online and still have competitive fights.
Beyond the online modes' rankings, it's now possible for you to do high damage to your opponent without the need for long combos., and they've also added an ability to guard in the air without a faultless defense. Therefore beginner players won't need to learn all the systems and techniques to be effective and win matches. But, if you're a veteran player, then don't worry as the game will still contain special moves that have hidden uses and still require "serious control".
The developers continued, stating that they intend for veteran fans and newbies to be at the same starting line at the beginning of the game. Though, knowing the abilities of some of the fighting fanatics, we, at Fanatical, expect the advanced players to pick up the game's meta quickly.
Mastery will take time, but the game will continue to evolve after post-launch. Arc System Works stated that the impact of the pandemic meant that "quite a few elements and modes" unfortunately had to be cut from the game.
This doesn't mean that the game is releasing in a half-complete state as the title still has a lot of content, however, like with every game in these challenging times, there may have been a few more modes in the game if the pandemic wasn't a thing.
These features aren't banished to the dark corners of the gaming world never to be seen again, instead, they'll be added back to the game as post-launch content. So keep your eyes peeled for -STRIVE- updates in the future.
In terms of accessibility, Arc System Works is not just content on helping out newbie players, they're also "considering implementing custom lighting settings that take into account color diversity and a UI that takes into account color independent discrimination when controlling the same character".
They continued that they were "looking at implementing a comprehensive voice system so that people with visual impairments could enjoy the game". This unfortunately won't be implemented for the launch of the game, yet they're committed to making it a reality in the future. It's great to see more disability-friendly features in a game as gaming is for everyone, and we applaud Arc System Works for working to make -STRIVE- playable for all.
A big thanks to rooflemonger for this news. Check out their channel today!
---
---
Share this post