Halo Master Chief Collection PC set to feature ultra-widescreen support
Test the limits of your screen!
If you're looking to get the most out of your snazzy new gaming monitor, you might want to treat yourself to the Halo Master Chief Collection when it launches on PC later this year.
In a recent Halowaypoint blog post, developer 343 Industries revealed some interesting plans and updates for the PC version of the collection - featuring some of the most popular action FPS titles in a generation - and one project that the team is currently working on is ultra-widescreen support. The image below is one of two that 343 shared with the Halo community, and shows a 'work in progress' with the options altered to have your UI centered, rather than pushed out to the edges of the widescreen.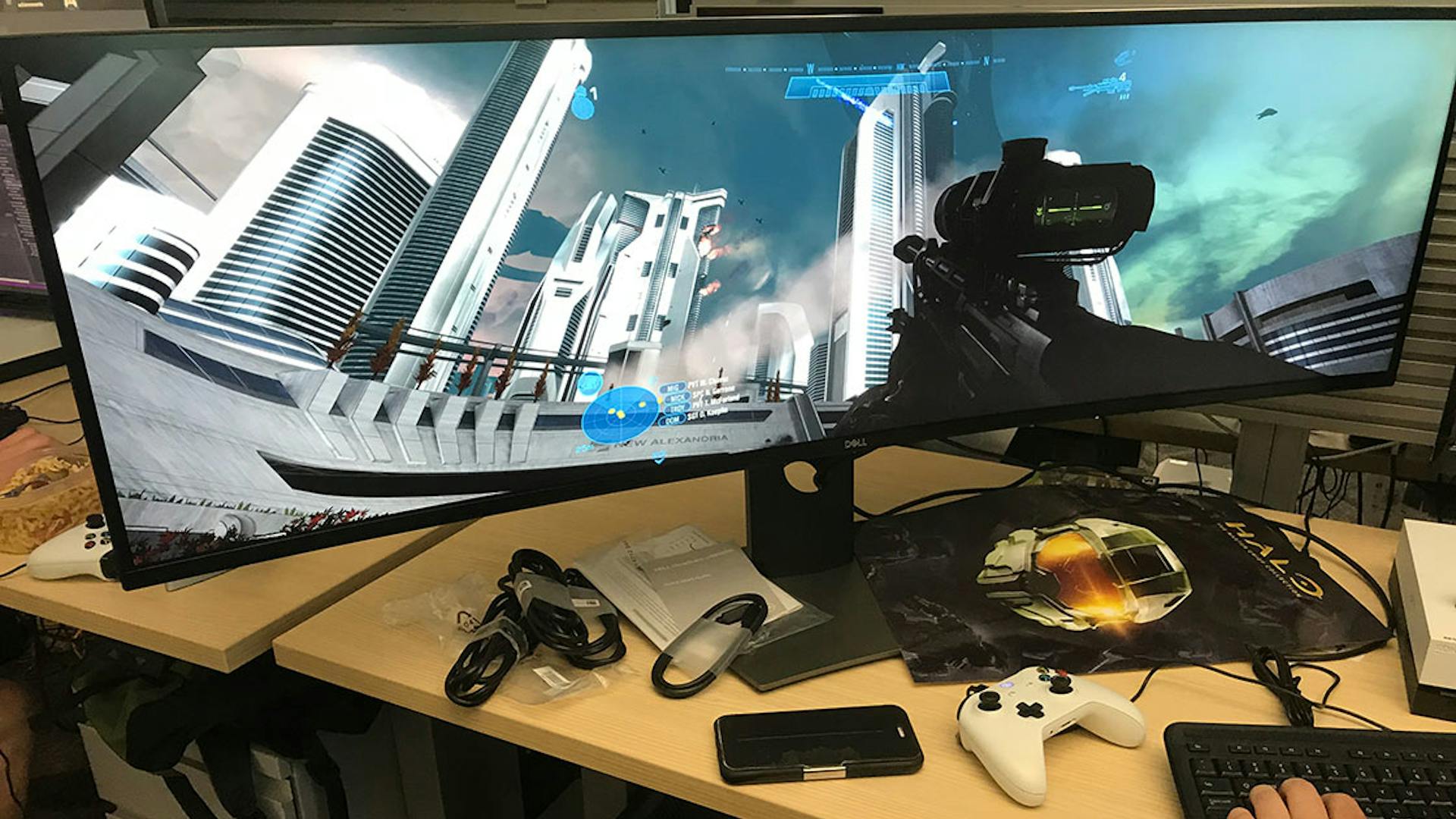 The ultra-widescreen support is one of many features that the team are currently working on to give gamers the best possible experience when the collection comes to PC for the first time later this year, now with the inclusion of Halo: Reach much to delight of PC gamers. The dev team also went into details on the 'Fireflight Matchmaking'.
The 343 Blog said that this is "the team's next core focus for flighting. The aptly dubbed 'FireFlight' is still in development and the team is working through bugs as they prepare for its arrival.
"The flight after that one is currently planned to be focused on PvP matchmaking. We don't have a date on when it will drop, but will share more info around it as we get closer.
"Flighting core game play elements is a key part of building MCC for PC and bringing Halo: Reach into MCC. After talking with the team, they came up with a core list of features that they are planning to flight.
- Campaign (Flight One)
- Firefight Matchmaking (Flight Two)
- PvP Matchmaking (Flight Three)
These flights are milestones for the team, and we can't wait for players to get in on the action when the flights are available! Stay tuned, as more news on the next FireFlight will be coming soon!"
The 343 blog post also covered most asked questions including community reported issues, anti-cheat tools and interesting bugs that the team has encountered during development - to which 343 posted six pretty funny videos of well-known bugs that they ran into, including the checkpoint loop of death!
Halo MCC PC will also be available to check out at Gamescom in Cologne, Germany from August 20th to August 24th 2019.
---
---
Share this post