Help us build bigger and better promotions!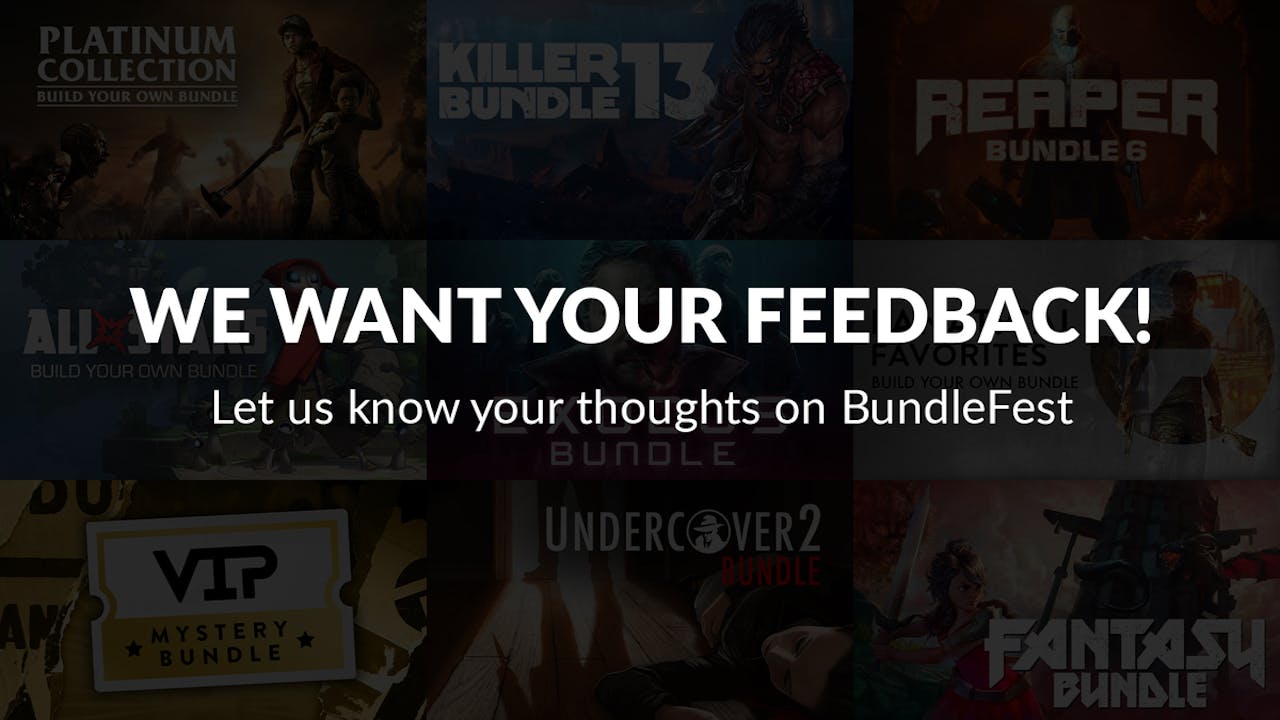 UPDATE: Thank you to everyone who has completed the survey. We're in the process of selecting our 10 lucky bundle winners, who will be contacted directly.
Another jam-packed BundleFest has come to an end, sad times. But although the event itself may be over, the bundles are still live!
We want to know your thoughts on the recent event plus get any feedback on some headliner collections. We're always looking to build the best exclusively curated bundles for you to enjoy, so the answers you give today will help build future promotions!
We'll also be randomly picking 10 gamers to win an exclusive 10-game collection for simply completing the survey. The survey can be found below - enjoy!
---
---
Share this post