Hellbound is 'superior' to Doorway series say indie dev Saibot Studios
Our chat with the developer plus new concept art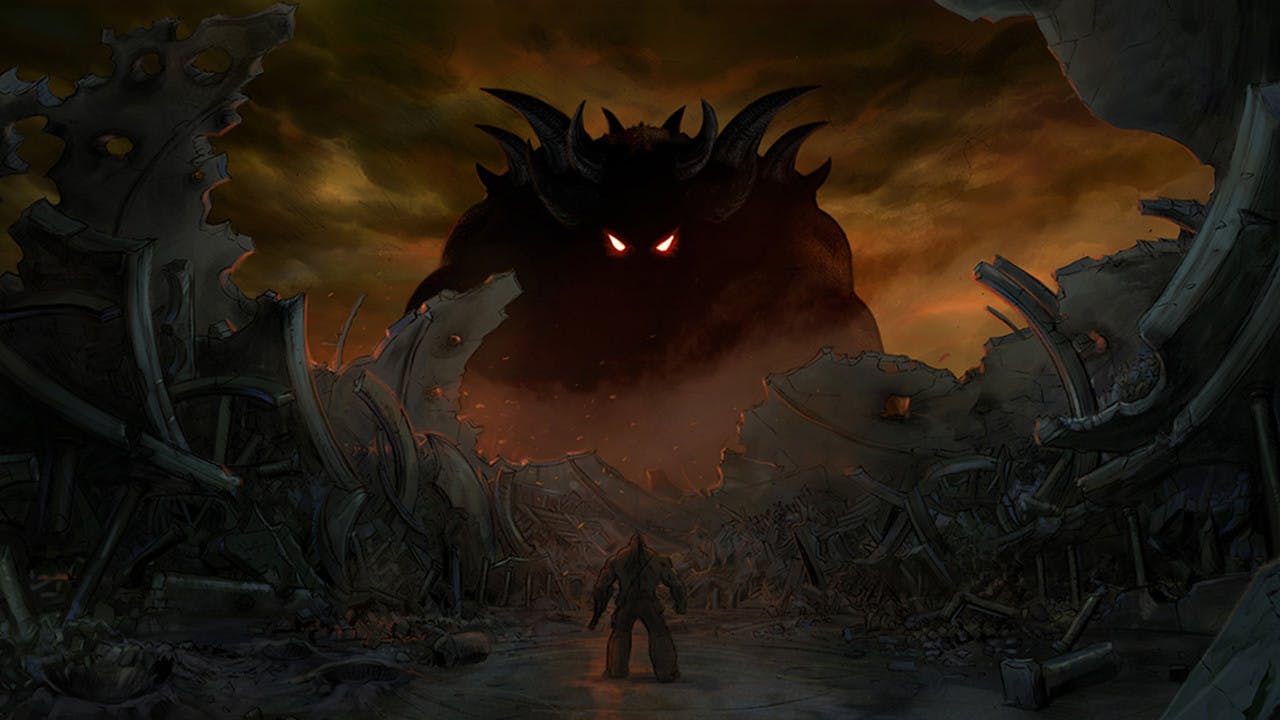 Deep in the capital of Argentina, a war is emerging against demonic creatures and a man who really, really does not like anything from the fiery pits of Hell.
Earlier this month, Buenos Aires-based Saibot Studios dropped a short trailer and brief information on their new game, Hellbound, a first-person shooter inspired by the likes of 90s classics DOOM and Quake.
Fanatical recently caught up with Tobias Rusjan, lead designer and producer at Saibot Studios, to have an exclusive chat about the game.
"Hellbound is a first-person shooter in the vein of the classics DOOM, Quake, Duke Nukem 3D, Blood and many other gems from the 90s," says Tobias. "The game is focused on gameplay, speed and gore. There's a story as well, but we're not revealing it yet.
"The main character of the game is called Hellgore and he's a huge total badass guy who loves to kill demons in Hell. He's more like an anti-hero kind of character – he doesn't have any feelings at all."
We asked Tobias what was it about the 90s shoot 'em up genre that led to him and the team at Saibot wanting to make Hellbound.
"I love the gameplay they had," he said. "The controls, the level design, but also the music and sound effects. Everything was simple but used in the best way possible. Also, the dark creatures, environments and the gore are elements that we also want in Hellbound from those games."
Saibot Studios' previous game projects include Doorways, a first-person horror franchise in which players explore eerie locations to uncover dark mysteries through brain-boggling puzzles. So, how will the Doorways series differ from Hellbound in terms of the length of time working on the project and any technical difficulties that may arise.
"In terms of mechanics, Hellbound is a much simpler game than the games from Doorways," says Tobias. "But Hellbound is a lot superior in terms of quality in general and in terms of visual, but also in controls and audio. We decided to focus on quality over quantity here. We prefer something simpler, but with all the polish we can add.
"We want to have the closed beta version ready very soon, probably for the beginning of 2018. The beta is going to be a single player survival mode, but after that we'll see if we make it to continue with the entire game, adding multiplayer and single player story mode."
To sign up for the closed beta, click here
---
---
Share this post