History of Fanatical over the last 10 years' Blog Questions
By
Danielle Angel
- 1st Nov 2022
Games
We've come a long way! Here's to 10 more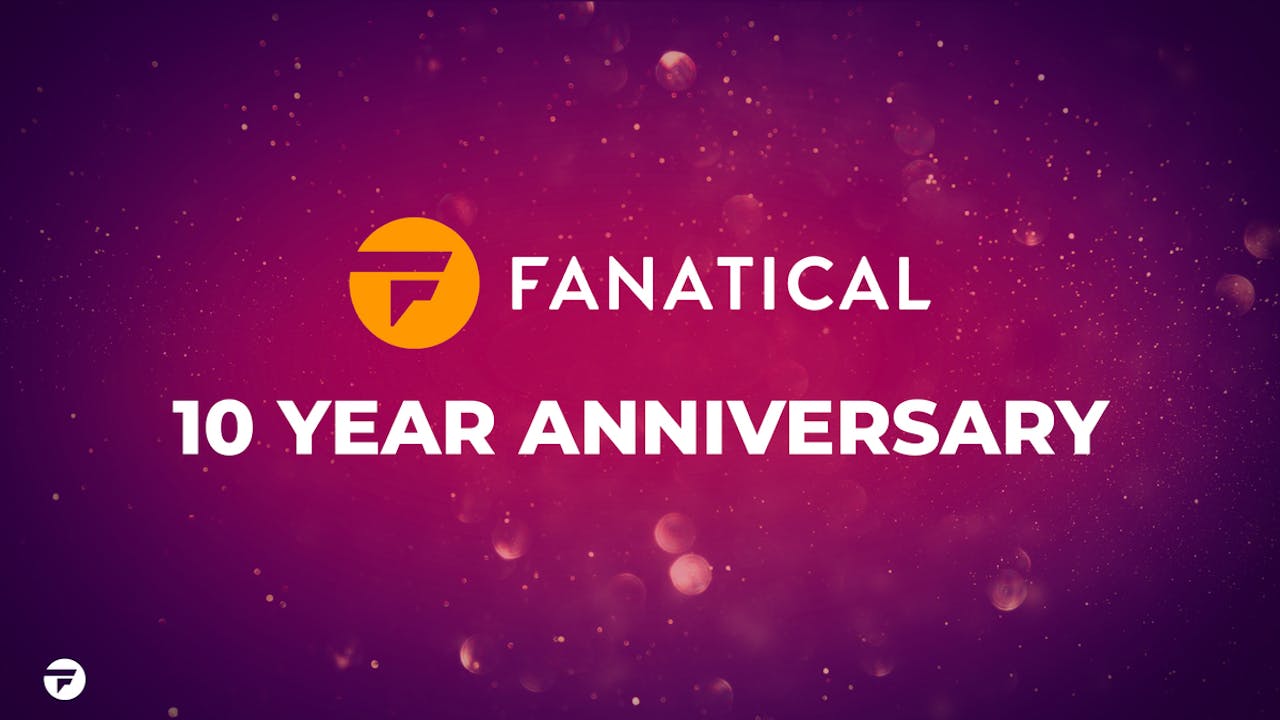 For our 10th birthday, we wanted to look back at the last 10 years of our brand-new Fanatical brand from our old Bundle Stars days! Here's our history over the last 10 years, how we've been doing, and a brief history of our company!
How did Fanatical start — what was the company before Focus Multimedia and what did they do?
Focus Multimedia was started in 1995 by Craig Johnson and Lawrence Reeves. For some 17 years they built an extremely successful business selling PC CD-ROM software. The range included games, garden design programs, dictionaries, the Encyclopedia Britannica etc., plus all sorts of other great programs.
In 2012 the market began to shift towards the digital world and the want for PC CD-ROMs began to wane. This is when our ecommerce platform, Bundle Stars, was launched and the first bundle sold. The brand grew and became successful. We became a destination for bundles, but also, our store started to grow. Due to the growth in the store, we decided to rebrand it and so on 1st November 2017, Bundle Stars became Fanatical and the rest, as they say, is history!
We decided to move from our Bundle Stars branding as we tried to move away from being a bundle-only site and focus more on individual deals, much like the modern Fanatical you know today, featuring new releases, singular titles for you to purchase, and much more from our humble beginnings!
Our statistics!
Fanatical is run by a group of 40 talented staff! We all work together in intertwined departments, and we work tirelessly to bring you the best deals we can! We've had a lot of success with our community and have sold over 100 million games sprawled through bundles and individual titles — even just now, we have more than 10,000 games, over 6,000 of which are on a discount currently! We have over 1 million unique visitors monthly spread throughout 200 countries!
What's in store for the future at Fanatical and why our customers should be excited!
In 2021, Fanatical was acquired by Fandom and we've been a proud member of the family ever since — we're working closely with other members to make Fanatical as great as we can. Great things are in store for our future, especially with our affiliation to Fandom and its partners!
What we're most proud of.
There are a lot of accomplishments we're proud of. Among them, our loyal community has been a signature motivator for us to keep going; our moral devotion to having 100% official keys is something we aspire for to ensure safe transactions and satisfaction of the most important member of Fanatical — you. We work closely with over 1,500 publishers, studios, and suppliers to create bundles that we hope you find satisfactory and try to get something for just about everyone; our main focus is ensuring that we can make sure you people are pleased with our performance. This is why, for our Birthday Bash, we wanted to celebrate it with you all, featuring giveaways and deals aplenty — we are trying to give back what we can to our loyal fanatics!
We're very proud to present our TrustPilot score, with over 70,000 reviews and an average score of 4.7, written all by you people! Your loyalty to the cause and the company is undying, and we really appreciate every single review left. We wouldn't be here without your trust and loyalty!
A quote from Craig, Fanatical's Managing Director:
We asked our Managing Director for a quote to share with you all on this momentous occasion, and this is what we got from him!
"Without our user base, we'd be nothing. The true Fanatical is based on our community and their undying dedication to the gaming industry — we are here today thanks to them."
Thank you for being a part of our community. We really do appreciate the time we've had together!
---
---
Share this post