A look back at the popular first-person series over the past 17 years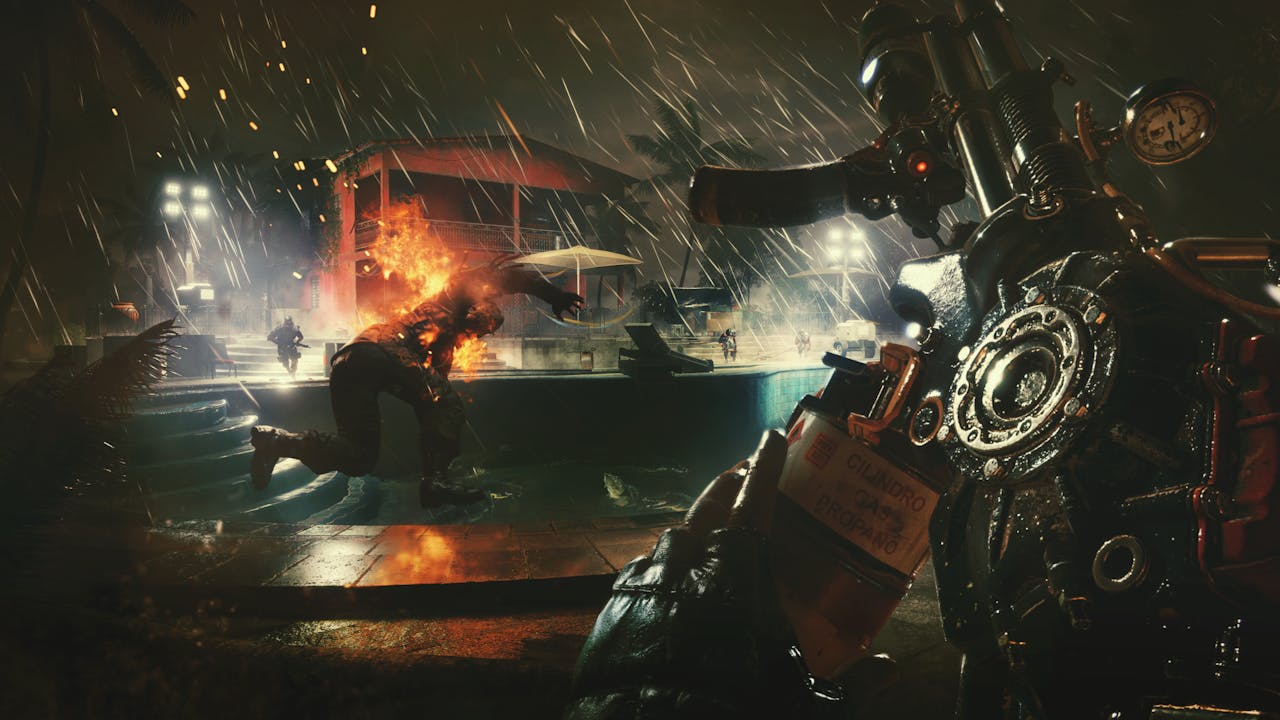 Head to America in the latest installment of the award-winning franchise with your Far Cry 5 Uplay PC game. Rise up against the dreaded Eden's Gate cult.
Nowadays when we think of Far Cry, we think 'big open world shooter made by Ubisoft' - but that's not where the game started.
Originally developed by Crytek, the first Far Cry game was a bit of an experiment; a way for Crytek to show off their CryEngine, which could render long distance views with heavy details. The first game played with open-world dynamics, such as letting players complete missions in ways they choose, rather than along a scripted procedure.
Crytek also adapted AI to be smarter, to call in for back-up and look for flanking opportunities. The game was a hit, with critics hailing it as an evolution of the first-person shooter.
Unfortunately, console players missed out on Far Cry. Well, they did get Far Cry in 2005, but it was heavily adapted due to the lack of power in consoles at the time.
Much more linear and less open-ended, it paled in comparison. Console owners would eventually get to play the seminal title in 2014, ten years after release on PC.
Thankfully, everyone got to experience the sequel, Far Cry 2. In 2007, Ubisoft announced that the sequel's development would be shifting in-house.
Ubisoft Montreal would take the helm and use a whole new engine, Dunia, which adapted the CryEngine. Now fans could take advantage of a fully open world, realistic physics, and destructible scenery.
Improvements were made to enemy AI and the game abandoned any sense of linear progression. Far Cry 2 was a much more open game. Players could do as they pleased within the fictional African country.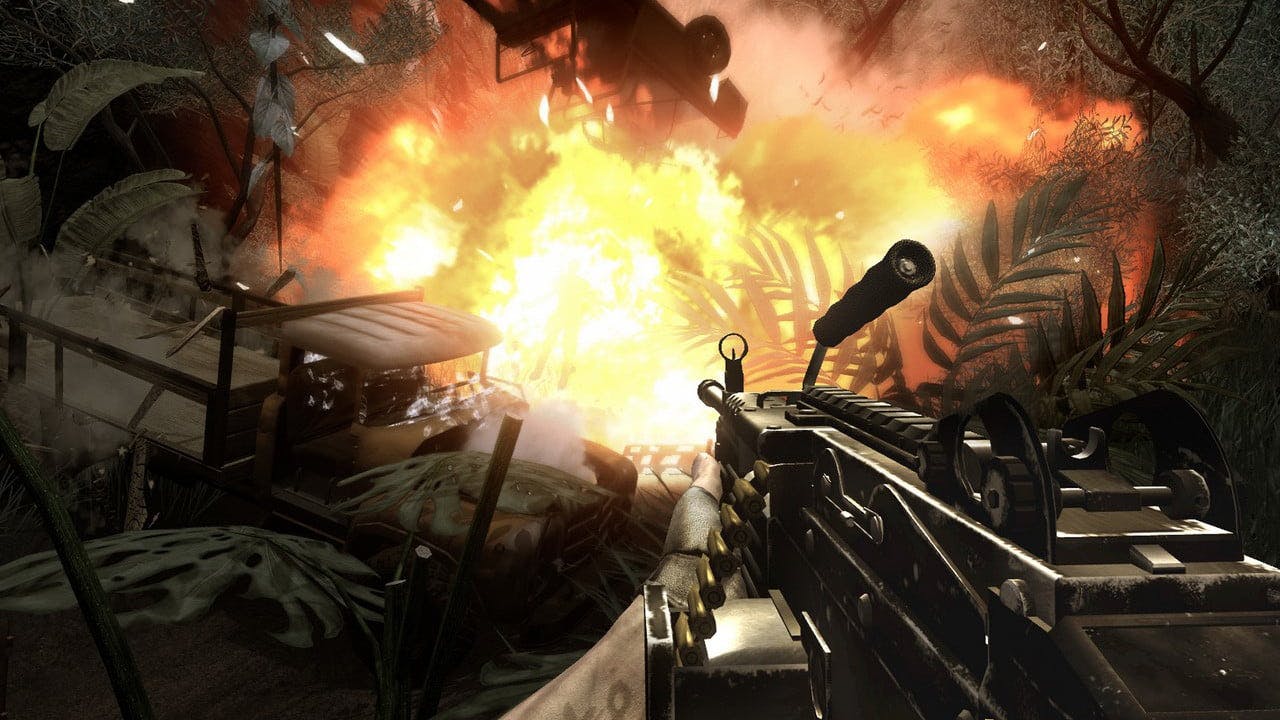 While the sequel was initially a critical hit, with players and reviewers loving the game, some of the design choices did cause contention for many. Degrading weapons and enemy outposts becoming repopulated soon after clearing them out, felt like roadblocks to progression.
Far Cry 2 also attempted to shoehorn in survival mechanics, like catching Malaria which would inhibit the central character. Far Cry 2, for all its improvements, had left out a lot.
Most notably, any mention of the first game. There was no returning hero, no story follow on. At the time, this seemed misguided, but we now know that the series has built itself on the ever-changing protagonists.
Production started quickly on Far Cry 3. It was intended to be a narrative sequel to the second game, but after production leads left Ubisoft, the locale was changed, as was the story.
Many believe that the third game is the apex of the series. From the initial trailer, which saw the central character of a tropics tourist captured by the pirate Vaas, everyone knew this iteration would have a darker tone.
We saw the pirate lynch island inhabitants, we saw a lawless island. The game courted controversy with its central story, of a white man saving the native populace of a tropical island. This didn't stop the game being loved by those who played it.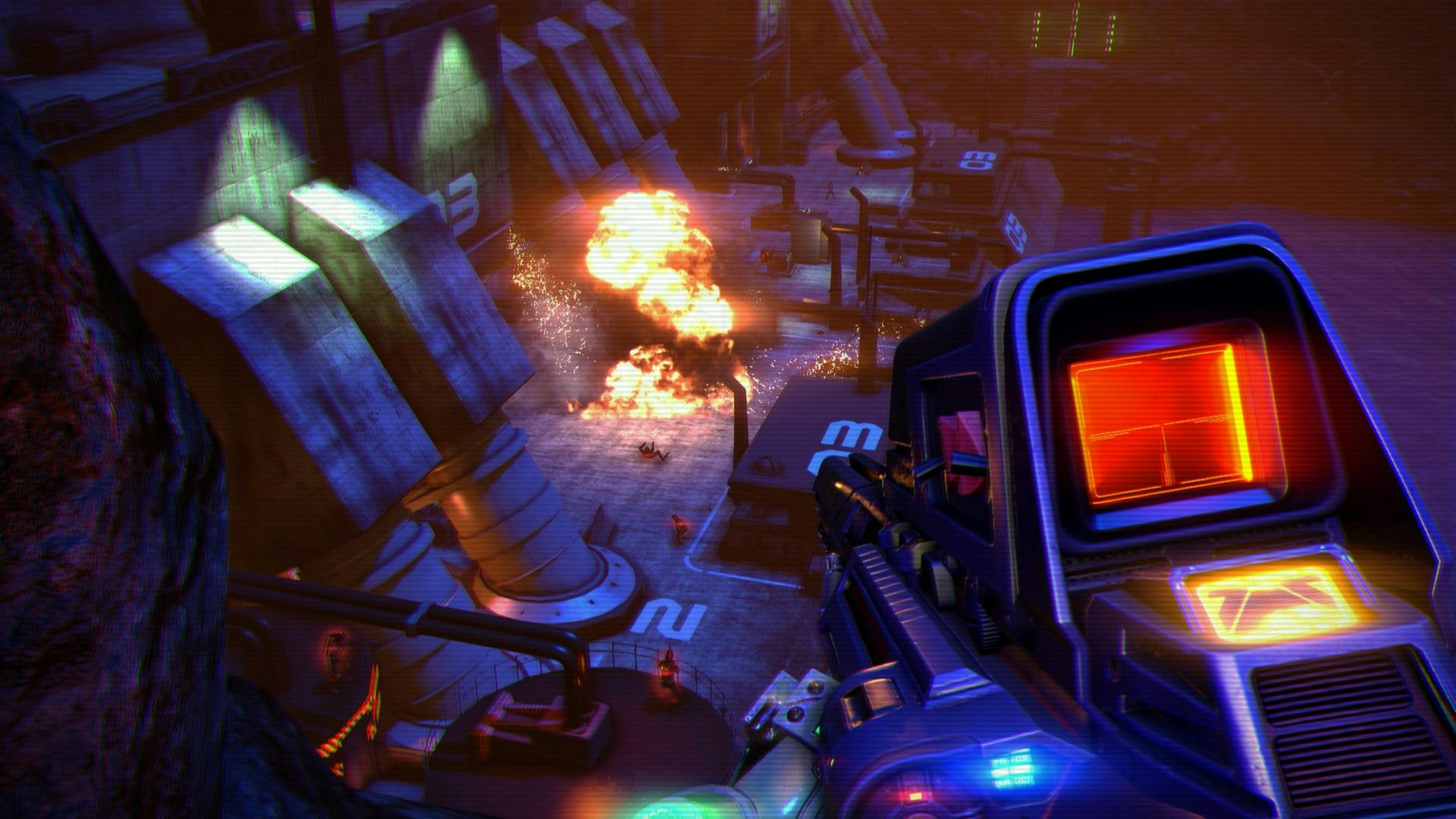 It was here that Ubisoft Montreal began a new Far Cry tradition. Spin-offs. Far Cry 3: Blood Dragon became a huge hit with fans, likely because it shrugged off the serious attitude of the main game in favour of a 1980's tongue-in-cheek style.
Aping the decade's obsession with action films like Commando and Rambo, it managed to walk a line between quality shooter and comedic flair. By now, the Far Cry series was establishing itself as an outlier of the shooter genre.
A series which looked at power fantasies on both the parts of protagonist and antagonist. They were not straight-up shooters, with drips of survival aspects, open world set pieces and a constantly shifting environment.
The series took a leap for the fourth entry, aptly titled Far Cry 4.
Perhaps Ubisoft had learned from the previous controversy, as the central character here was native to the fictional country where everything was about to kick off. Set in Kyrat, a Himalayan country we see tyrannical kind Pagan Min torture and slaughter the populace.
It was up to new hero, Ajay Ghale to save the day. This latest entry focussed more on survival mechanics, which were becoming ever more popular within video games.
While players enjoyed the game, everything had begun to feel a bit repetitive, with many fans asking for more diverse stories, locales, and timelines.
Enter, Far Cry Primal. Perhaps the most underrated game, this spin-off saw players take control of a primitive stone age man, Takkar, who journeyed across lands to become the leader of his tribe, and superior hunter.
The game was completely different to the mainline entries, featuring heavy amounts of crafting and melee combat.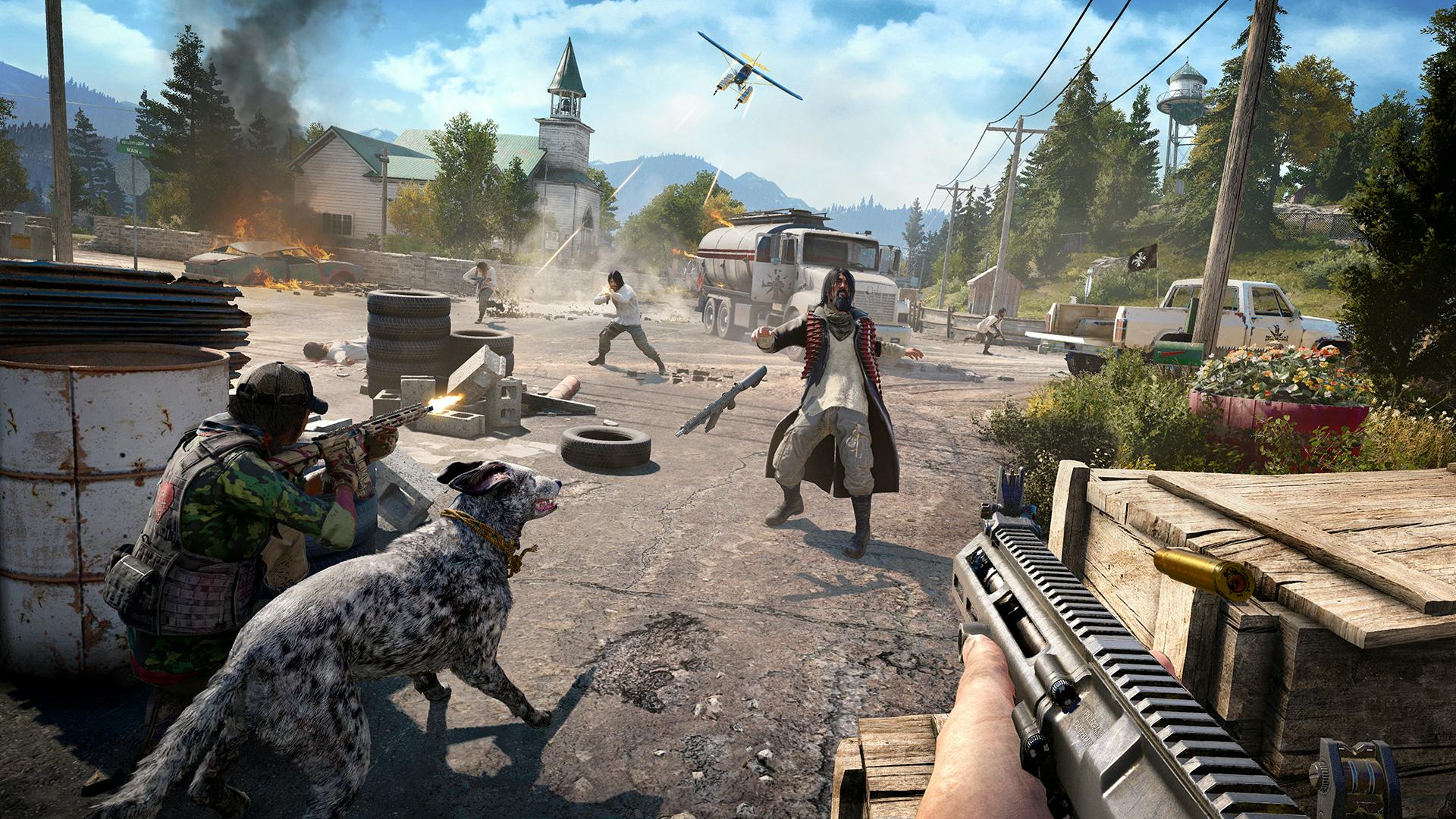 But it wasn't long before Ubisoft Montreal went back to the series proper. Far Cry 5 was on the horizon and it would bring the action onto more familiar ground. American ground.
Far Cry 5 is perhaps the most conventional of the series. Guns, vehicles, stealth and a lot of missions across an open world. The standout here is the charismatic enemy leader, Joseph Seed, the head of a doomsday cult.
Of course, the game found itself among stories of controversy once again, given that the antagonists were stirring up a lot of similar upheaval to real-world politics. As with many of the previous releases, Far Cry 5 was a huge success, making tens of millions in revenue.
But, much like Primal and Blood Dragon before it, the fifth game's spin-off, Far Cry New Dawn saw more experimentation and originality. Taking place after nuclear war in the main game, players could team up with a friend in co-op for the first time, using fully customisable avatars, the same as in the main game.
Sales for the add-on were low, with players citing repetitive mechanics and missions as a problem.
Which brings us to 2021, hopefully. Far Cry 6 has already been delayed by the 2020 Covid pandemic, but players are eager to get their hands on the new title and explore a new country, which looks incredibly similar to Cuba.
Far Cry 6 will sport the 'largest playing area yet' as well as drafting in Hollywood star, Giancarlo Esposito, as the game's big bad. Time will tell on this one, but early trailers are promising, with the hero being part of a freedom movement.
Will it share in controversy, given the civil unrest in so many parts of the world? It probably wouldn't be Far Cry without it.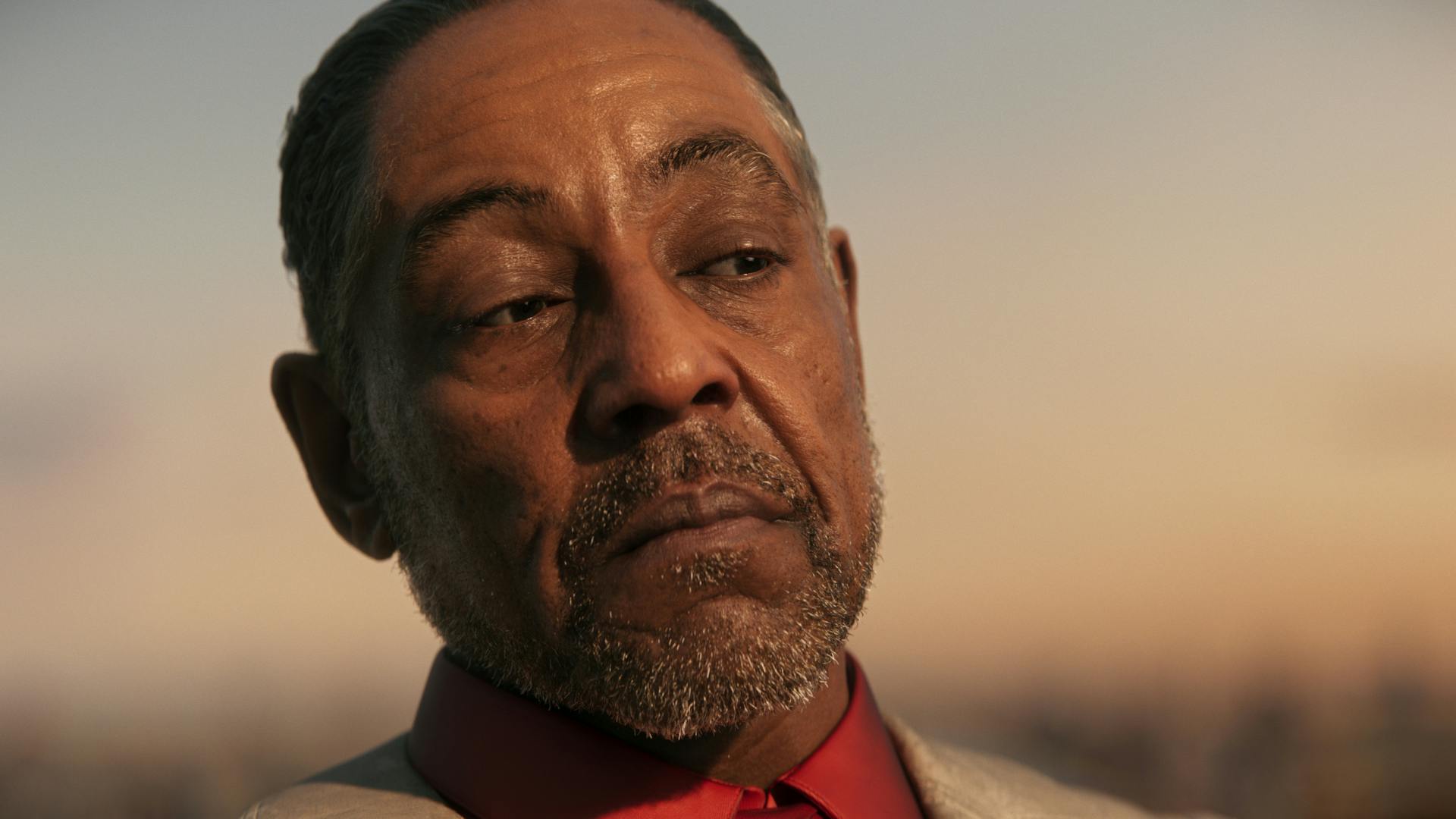 Treat yourself to a great selection of officially licensed Far Cry PC games right now from the Fanatical Store.
-
Article by Daniel Lipscombe
---
---
Share this post