The Fanatical
Blog
Latest AAA, Indie & Game Bundles
Receive Games Instantly
Save Money
100% Authentic Keys
The history of Monster Hunter games
By Guest - 8th Apr 2021Games
A look back at the popular RPG franchise and its 17-year history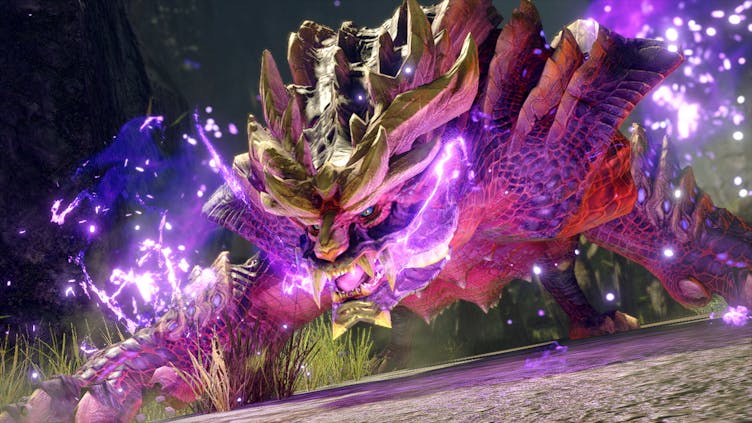 Get ready to explore a brand-new ecosystem in the critically-acclaimed Monster Hunter: World with your highly-anticipated Monster Hunter World: Iceborne Master Edition Steam...
With the mainstream success of Monster Hunter Rise, which recently celebrated reaching five million players, and the multi-console launch of the previous game, Monster Hunter: World, it's worth taking a moment to look back at how far the franchise has come.
The series has always seen a large number of players in Japan. While in the west, the player base steadily grew from cult following to loyal fans welcoming everyone aboard the Monster Hunting wagon.
The Capcom series started life on the PlayStation 2 in 2004 and took advantage of the console's modest internet connection bringing players together. The concept was an immediate hit.
The idea of a hunter who must rely on their skills with various weapons and craft the correct armour, rather than level up and use enhanced abilities, was a refreshing change of pace. The game utilised an addictive feedback loop which pushed players to hunt monsters repeatedly to harvest items, which in turn made bigger and better weapons or armour sets.
The game was so successful in Japan that Capcom released an updated version with tougher quests, called Monster Hunter G. While players in Japan were happily slaying beasts, customers worldwide wanted in on the hunt. This pushed Capcom to publish Monster Hunter Freedom for Sony's first handheld console, the PSP.
While the game was exactly what everyone wanted, most players agreed that the PSP didn't feature enough controlling hardware to move the camera while playing (just ask veterans about the 'claw hold' technique!). Control issues aside, Monster Hunter on the PSP was a massive success. Capcom soon followed up with a sequel – Monster Hunter 2 on PS2 in Japan, which became Monster Hunter Freedom 2 on PSP everywhere else. The success wasn't slowing. When players got hold of the sequel, the new franchise entry broke two million sales!
By this time, players were developing new ways to play with each other, teaming up to take on bigger monsters. Capcom raised the bar with new creatures, tougher hunts, and additions to hunter, and Palico, abilities.
Of course, as it always does, hardware began to evolve, and Capcom wanted to capitalise on the shifting player base. Taking a bit of a gamble, the publisher and developers jumped ship from Sony, over to Nintendo, releasing Monster Hunter Tri on the Nintendo Wii.
Thankfully, Capcom didn't abandon Sony players in Japan, where the PlayStation 3 was selling by the truckload. They quickly brought out Monster Hunter 3rd to appease fans.
By 2011, Monster Hunters across the world were wondering what Capcom would do next. The franchise was branching out into other media. There had already been a card game and a Manga in Japan and soon spin-offs were beginning to appear on iPhone, Xbox 360 and PC. But these spin-offs couldn't satiate the player base.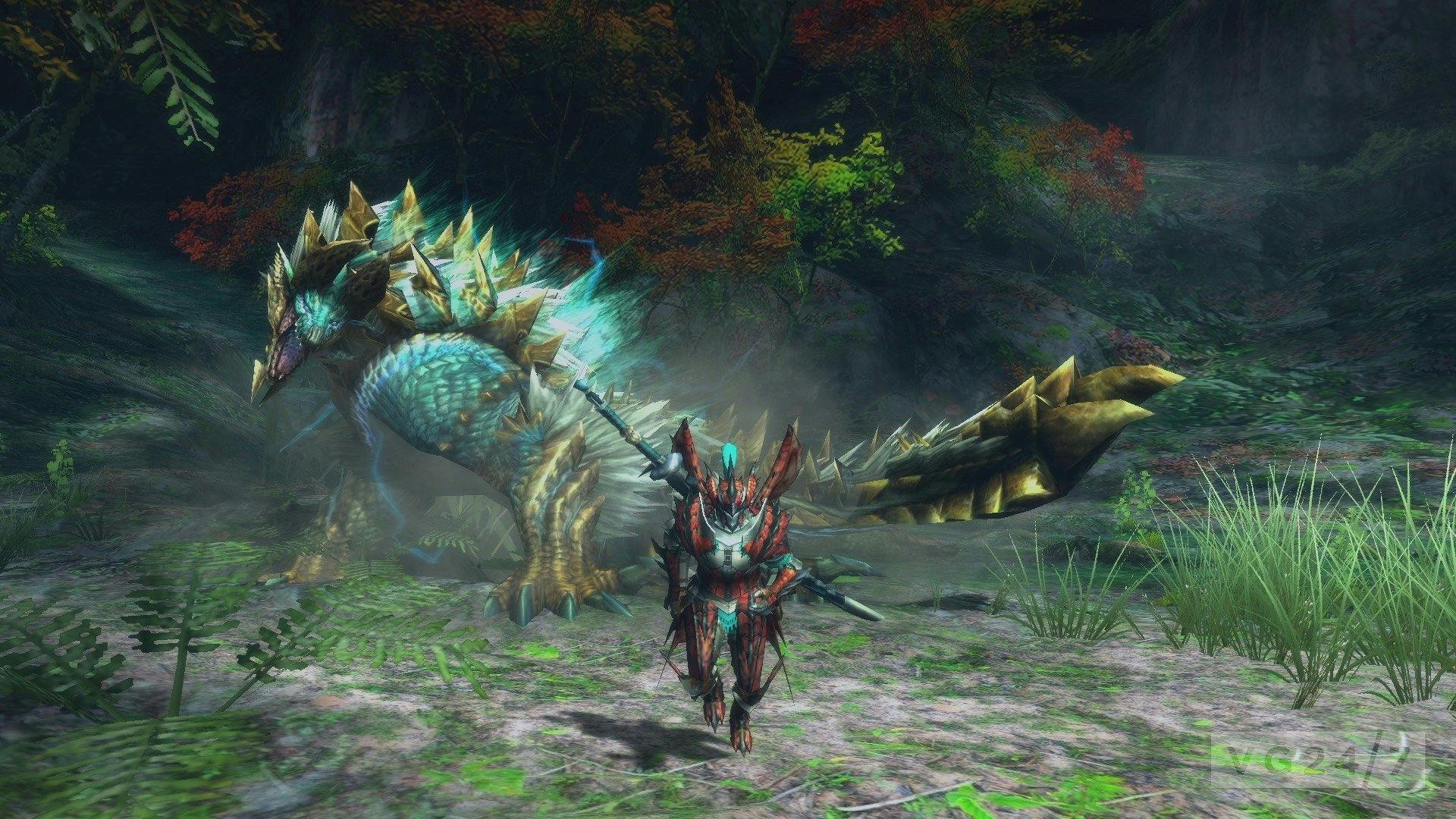 So, in 2013, Monster Hunter 4 released on Japanese shores. Capcom has fully left Sony behind in favour of the wildly successful Nintendo 3DS
It was an easy step forward for the Japanese company. Consumers were gravitating towards handheld play, with the small console appearing everywhere and being held by everyone from casual players to hardcore followers.
It took a while for this Monster Hunter titles to appear in the West (2015) but when it did, fans loved the new entry. Monster Hunter 4 went on to sell over 4 million units, with another four million for its updated release, Monster hunter 4G/4 Ultimate.
Then things went a bit quiet. Our hunters hung up their armour, our Palicoes nestled down for a rest. Once again, the console landscape was changing.
The 3DS sales were slowing down and Capcom wanted to do something bigger. Something more all-encompassing. Something to take over the world.
In January 2018, Monster Hunter: World released on PS4 and Xbox One simultaneously across the world. This was the first home console release for a while, plus the first time a main Monster Hunter appeared on the Microsoft consoles.
Critics and fans loved the new, larger and more connected title. It was the first time the series became a mainstream success, pulling in players completely new to the franchise.
Small tweaks to the Hunter, items and home village were added to keep things fresh. The graphics got an overhaul and shifted towards a less stylised approach. MH World sold over seven million copies and went on to become the first Monster Hunter game to receive a paid DLC expansion, with Iceborne.
The series hadn't completely left Nintendo behind, releasing Monster Hunter Stories, a more traditional RPG for the 3DS in 2016. It seemed as though the series kept pursuing different ideas and playstyles through the spin-off releases, before being implemented in the mainline games.
Monster Hunter Generations for the 3DS and Switch had tried something more action orientated, and while welcomed, neither felt like a full fat release.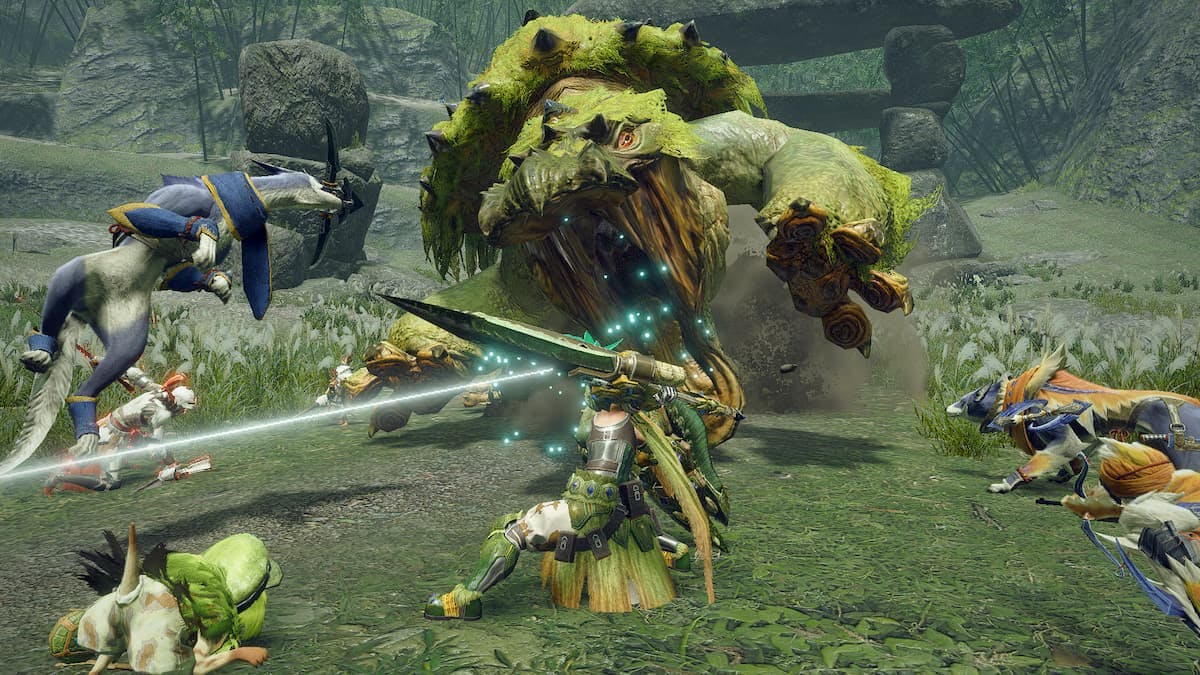 Which brings us to now. 2021. Monster Hunter Rise. Five million units sold and no sign of slowing down. Capcom once again called a Nintendo console home.
Rise had captured the hearts of old players and welcomed new players with open arms. With the latest incarnation, Capcom has simplified a lot of processes, streamlined some old archaic ideas, reverted to that familiar stylised art and given players the lovable Palamute companion.
Critics and players are heralding Rise as a brilliant culmination of the past seventeen years, fourteen platforms, anime, Manga and Hollywood movie. The future is very bright for Monster Hunters.
Article by Daniel Lipscombe
YouTuber chef creates giant Monster Hunter: World inspired meal platter - READ MORE
Monster Hunter World: Iceborne - New large monsters confirmed so far - READ MORE
Why Toa Tesukatora is the perfect fit for Monster Hunter World: Iceborne - READ MORE
What Monster Hunter World Iceborne got right - our review - READ MORE
---
Share this post
Witness the gritty origin story of Lara as she becomes the legendary explorer that she was born to be with the Tomb Raider GOTY Edition. Include the base game and 21 DLCs!
Witness the gritty origin story of Lara as she becomes the legendary explorer that she was born to be with the Tomb Raider GOTY Edition....
Witness the gritty origin story of Lara as she becomes the legendary explorer...
Ends in
17

:

22

:

55
or until sold out
Subscribe to our Email Newsletter to get Fanatical promotions direct to your inbox.
You can unsubscribe via the newsletter at any time. By subscribing to our newsletter you agree to our Privacy Policy.