How Norway's wintry charm inspired Last Days of Snow - the narrative adventure game
Our chat with the developer Loeding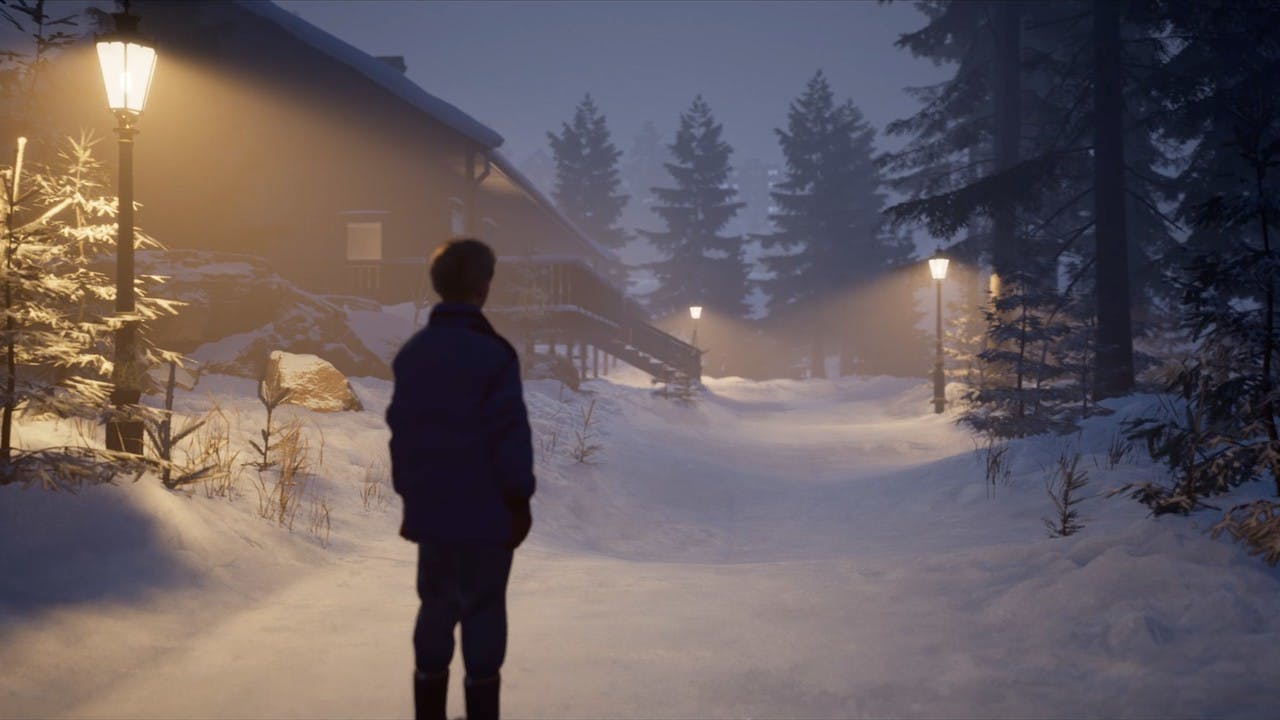 There's no place like home, whether you're reuniting with family and friends after a long time away or simply revisiting your old stomping ground for old times' sake, it's a nostalgic experience that we've all felt at some point.
But who knew that the sentimental value of a location - say a country, a city or a town - could have such an impact on someone that it sends their creativity into overdrive, inspiring the development of a heartfelt project.
This is exactly what Jonathan Nielssen, director and lead developer at Oslo-based game studio Loeding, used to create Last Days of Snow (previously known as SNOW) - an upcoming video game that combines Norway's chilly charm with an intriguing narrative adventure.
Speaking to Fanatical at EGX 2019 in London, Jonathan discussed how the nostalgia of his hometown helped create Last Days of Snow, as well as tackling lifelike digital environments and the importance of supportive backers.
"Last Days of Snow is a narrative adventure game with an open-world as well," says Jonathan. "We wanted to expand a bit on the typical narrative genre and be a bit more playful with gameplay.
"It's more in the direction of something like What Remains of Edith Finch and we borrowed some inspiration of the open-world gameplay from Legend of Zelda, with some puzzle side quests and mysteries to figure out. It's a story about a 12-year-old boy named Oscar who grows up in this town in Norway - it's a very small town and the year is 2060.
"The reason why the town looks so old is that they [the residents] have completely shut themselves off from the outside world, they don't want anything to do with modern technology and they want their kids to grow up in a world without computers, the internet and social media. Oscar is playing around with his friend Eva and they're living seemingly normal '90s kids' lives, but over their heads, they notice some lights flying over and it's all very mysterious to them what lies out there.
"Oscar's mum is keeping a big secret, and he's been having some strange dreams. Some of the gameplay will actually be in those dreams and you'll have to solve puzzles with a voice talking to you.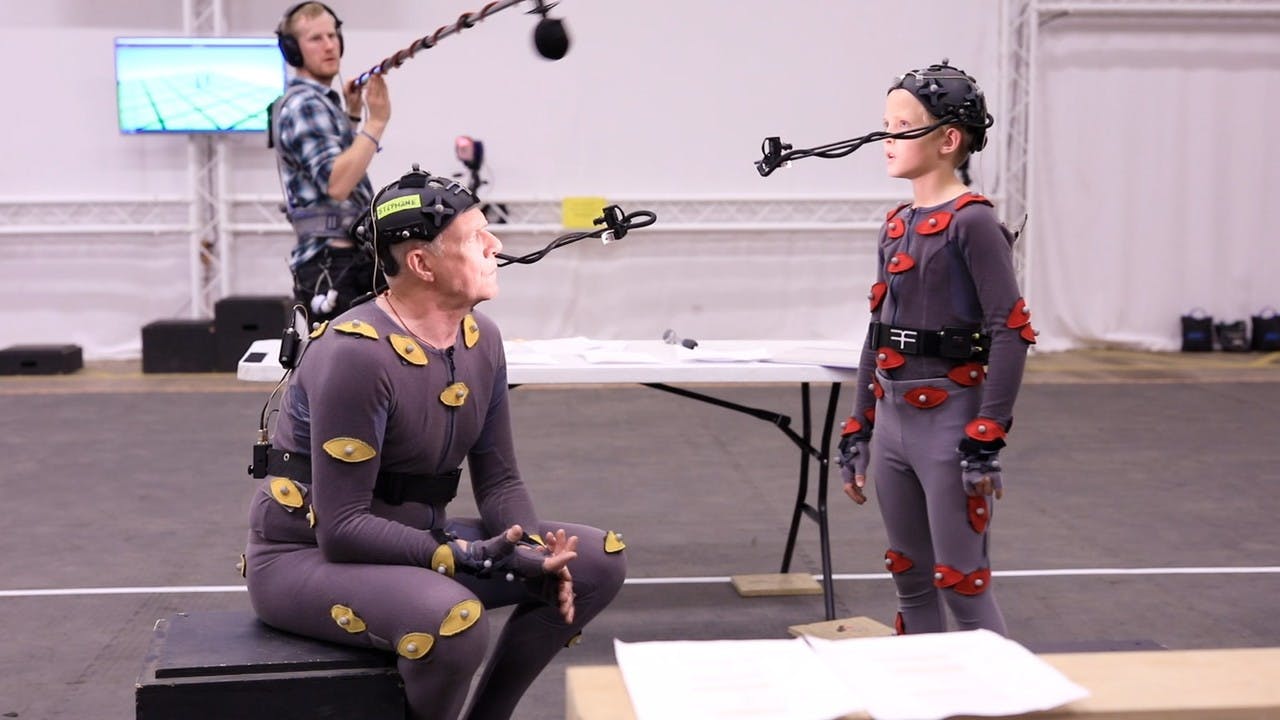 "Quite early on in the game, a big government agency - and this never really happens because they're usually left alone - come into the town with a big truck the size of a building, and they come in looking for something and that's where it all starts to tie together.
"You have to stay away from these guys who are looking for something... I don't want to say too much and spoil it but it's very intriguing."
As the game name suggests, players will embark on a mysterious story through a wintry location - cloaking what lies beyond the walls of this sleepy town. Hailing from Norway himself, Jonathan had more than enough experience tackling the snowy terrain on a day to day basis growing up.
We asked him about the challenges of creating a snow-based game world and perfecting the environment to, essentially, make it feel like home.
"It's both quite difficult and quite easy," he says. "It's difficult to make. Once I'd graduated from the National Film & Television School in England, I moved back to my hometown which is pretty much looks the same as this one.
"I hadn't been home for a while, I'd been living abroad for about five years, and I was struck by this nostalgia for my hometown in the winter. I was inspired and began looking around and took so many pictures of the snow and how it formed.
"The snow was definitely one of the hardest parts to make for the game, I think I worked for maybe two months on it. Making a system for all of the meshes and objects - like cars for example, where the snow falls on the top of them - or how the different types of snow deform.
"This was an important process as it covered pretty much everything. Once we had that we could then start sculpting the landscape, and it means that you can actually be a bit more playful with the snow - it's great from a gameplay point of view as well as an artistic one."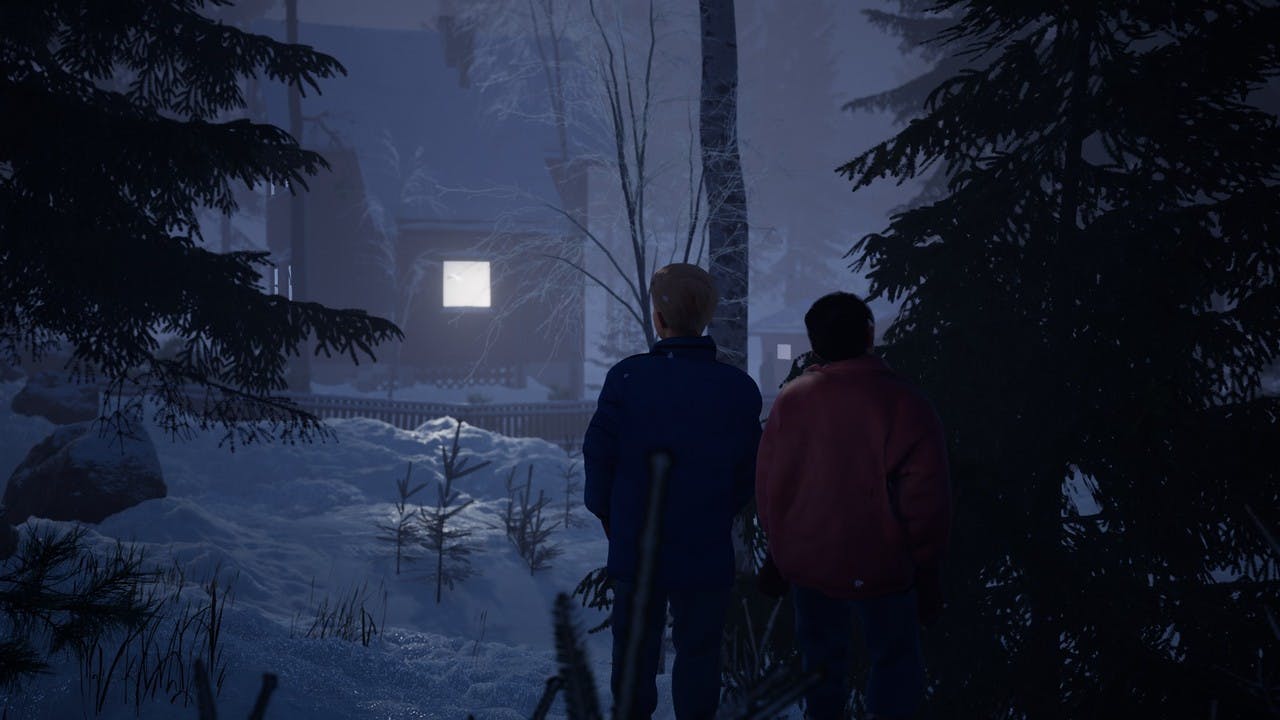 Taking a brief look at just the gameplay trailer and early footage alone, you'd assume that Jonathan and the Loeding team had spent a small fortune on this upcoming title, which oozes AAA-like potential. Yet the game is still very much an Indie title, with financial backing from Viken Filmsenter and Innovation Norway - who both support the development of homegrown enterprises and projects.
"They've both been really key partners," says Jonathan. "Centroid, a motion capture studio based at Pinewood Studios, also believed in the project and the vision, and has been super helpful by allowing us the possibility to use their facilities. FBFX [UK's leading supplier of Special Effects Costume] have also been so helpful by scanning all the actors to great detail in their facilities, as we're a small team and don't really have a budget.
"All these partners have been really helpful by believing in us and our project. Nikolay Savov's [Co-founder] producing and organizing all of this has been super important - Gustav Morstad [Game Developer and Environment Artist] as well, for doing the optimization.
"We need to pull many ropes at once when trying to pull something off like this, we're just three full-time people and co-writer who I'm working with called Nathan Hardisty. To make a game like this I need to be the programmer, the director, the technical director - it's a lot of things but that's what makes it fun as well - it's a never-ending story."
Two days into EGX 2019, Loeding's game stand has constant bums on seats playing the game, albeit only one seat, and the feedback from visitors has Jonathan and team in high spirits as they continue to mold a wintry wonderland.
"First off, EGX started with a nice meeting with Square Enix," he says. "They were really happy and impressed by the project and loved seeing what we were doing. People have been flocking around and have been super positive.
"Even people who aren't into narrative games have said 'I would like to play that' so that's really cool. What I want to do is pull in all types of people, and many people say Last Days of Snow's poster looks like a movie poster, but it's actually an in-game screenshot.
"I think it's time for people to be ready to keep their eyes out for games and it's something that anyone can enjoy, and I think this will hopefully be that type of game."
Last Days of Snow is still in development and a launch date has not been revealed yet.
---
---
Share this post