The developer still wants to launch it - but there's a catch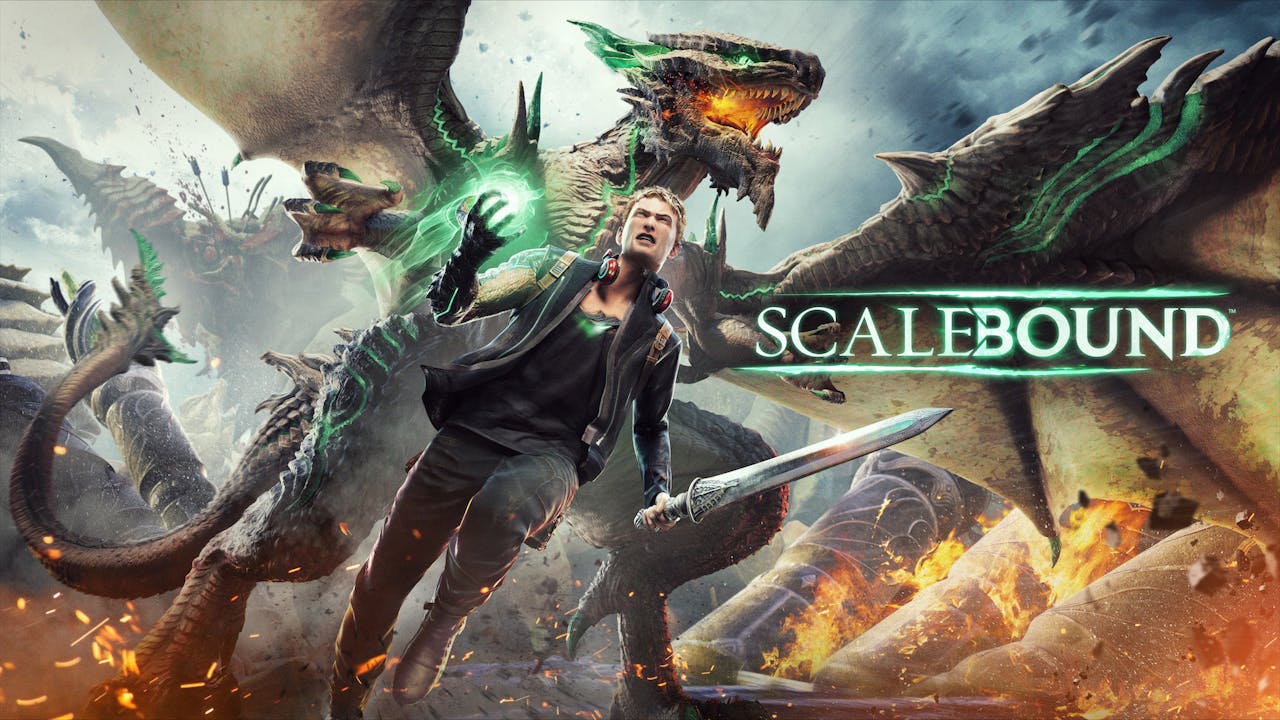 UPDATE: Xbox's Phil Spencer has confirmed that Microsoft is "not working on it [Scalebound]" and that it is "something we've all moved past" in an interview with IGN.
-
Cast your mind back to E3 2014 and you'll probably remember some intriguing gameplay footage of PlatinumGames' then-upcoming Xbox One and PC game called Scalebound.
The action RPG was oozing with Devil May Cry, Monster Hunter: World and Pokemon vibes, where players control a somewhat confident hero and what essentially looks like his pet dragon through the world of Draconis, possessing supernatural powers through a scaly dragon arm that helps you transform - obtaining powerful armor for a limited amount of time.
From one of the gameplay trailers unveiled later down the line, Scalebound was also set to feature a four-player, co-operative multiplayer mode - with players teaming up against gigantic enemies including a deadly scorpion-like creature.
Videos of the original gameplay and reveal trailers gathered millions of views on YouTube, gaining a large following of fans eagerly awaiting more news on what to expect from the game which had been in development since 2013. But it wasn't to be as PlatinumGames - the developer behind Vanquish, Bayonetta and METAL GEAR RISING: REVENGEANCE - soon confirmed that the game had been cancelled in 2017.
Three years on and the game still gets a mention now and again, usually in the form of 'highly-anticipated cancelled games of the past decade'. But Scalebound hit the headlines once again recently after an interview that featured on Eurogamer's Portuguese site with PlatinumGames' Producer Atsushi Inaba.
When asked about the possibility of self-publishing the game, he said [Google translated quote] "Again, it's a good question! But this was an intellectual property that belongs 100% to Microsoft. Whatever happens with this project, we can't really do anything with it unless Microsoft leaves us.
"But it's a game that we fall in love with and love, if the opportunity arises, it's something we would love to return to."
It's clear that PlatinumGames is champing at the bit to finish what it started with Scalebound and launch the game, but the stumbling block is the fact that Microsoft still own the rights. PlatinumGames recently launched a Kickstarter to remaster The Wonderful 101, its Wii U exclusive title from 2013 - and if it succeeded in acquiring the rights for Scalebound, there's no reason why the team couldn't launch a similar fund-raising campaign to finish the project.
---
---
Share this post