Prevent nasty deaths in the deep blue sea with this special item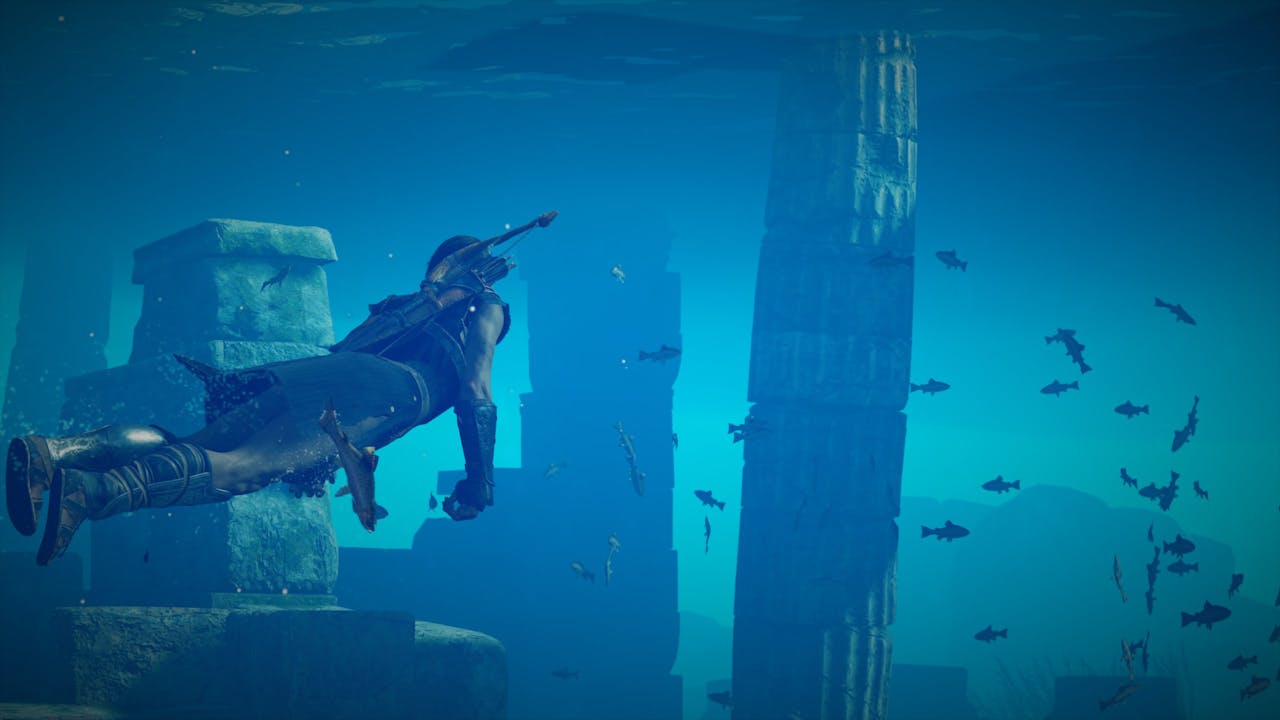 Enhance your Assassin's Creed Odyssey experience with the GOLD EDITION, including the action-adventure RPG base game and Season Pass content.
As well as the vast amount of land to explore in Assassin's Creed Odyssey, you'll often be tasked with heading across the open waters in naval battles and, in particular, retrieving sunken treasures.
While the majority of these treasures and underwater caves are pretty straight forward in the early stages of the game, shipwrecks and other tricky treasure areas require more time and effort to get to. With sharks often swarming around, trying to retrieve some loot while not drowning or being eaten can prove to be a daunting task.
If only you could breathe underwater forever... oh wait, you can!
With this helpful mini-guide, you'll learn how to swim underwater for hours on end without fear of drowning... just keep an eye out for sharks still, okay?
The secret to obtaining the powers to breathe underwater for an unlimited time is by obtaining Poseidon's Trident, a Legendary ranked spear which has some pretty decent base stats - with 1,863 Damage Per Second (DPS), +15% Warrior Damage, +25% Crit Damage and the Legendary Engraving 'Breathe Underwater'.
Where is Poseidon's Trident located?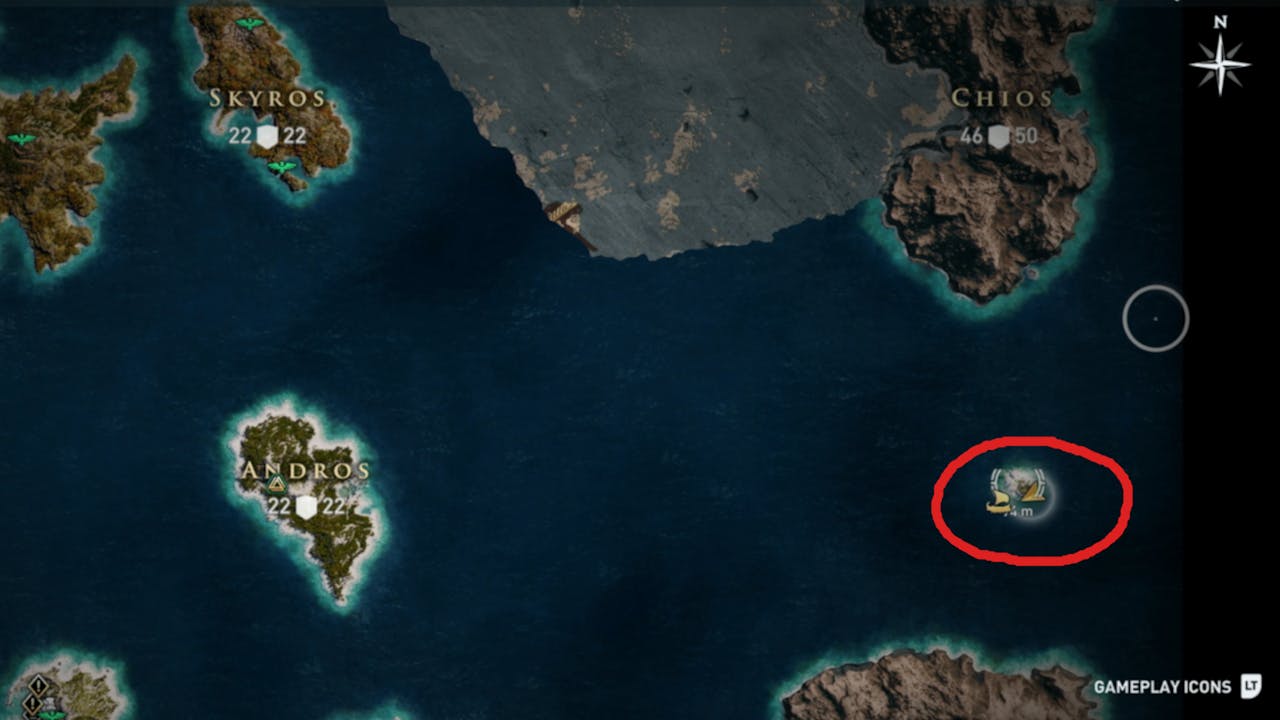 In order to get Poseidon's Trident, you'll need to venture to a small uncharted island to the northeast of the Ancient Greece map. The easiest way to remember where it is will be either travel east of the island of Andros (where you can upgrade your spear) or south of Chios.
Once you arrive, you'll be greeted by a huge statue of the God of the Sea - he's also very naked and many gamers have taken the opportunity to showcase this in Photo Mode... but we digress.
Head over to the Temple of Poseidon location and you'll encounter a Lion and his two Lionesses, all of which are at Level 41. Defeat these pesky mammals and you'll be free to open the large chest - or alternatively, you can use the tall grass to sneak up and steal the loot without harming one of the 'Big Five' if you're seriously lacking Level compared to your opponent.
When can I use Poseidon's Trident?
For Alexios/Kassandra to use use Poseidon's Trident, you'll need to raise your character to Level 41. You can head over to the island at any time and grab Poseidon's Trident, but you'll be unable to use the spear until you reach this specific level.
However, the 'Breathe Underwater' Legendary Engraving will be unlocked as soon as you acquire the spear, which means that you can head to the blacksmith and engrave this onto any of your current weapons.
There you have it, folks, you one-stop trip to a life of swimming underwater without running out of air. If you haven't picked the it up yet, be sure to grab your officially licensed Assassin's Creed Odyssey digital Uplay game from Fanatical now!
MORE ASSASSIN'S CREED NEWS
Assassin's Creed Valhalla - What we know so far - READ MORE
New Assassin's Creed game setting unveiled in special Ubisoft live stream - READ MORE
Ubisoft announces Assassin's Creed Valhalla - Full reveal premiere trailer - READ MORE
Meet the assassins of Assassin's Creed - READ MORE
Assassin's Creed Odyssey: Gold Edition - What's included - READ MORE
Top rated Assassin's Creed PC games you need to play - READ MORE
Image credits: Imgur, Steam, IGN
---
---
Share this post