Here's how you can offer games, bundles and more to friends and family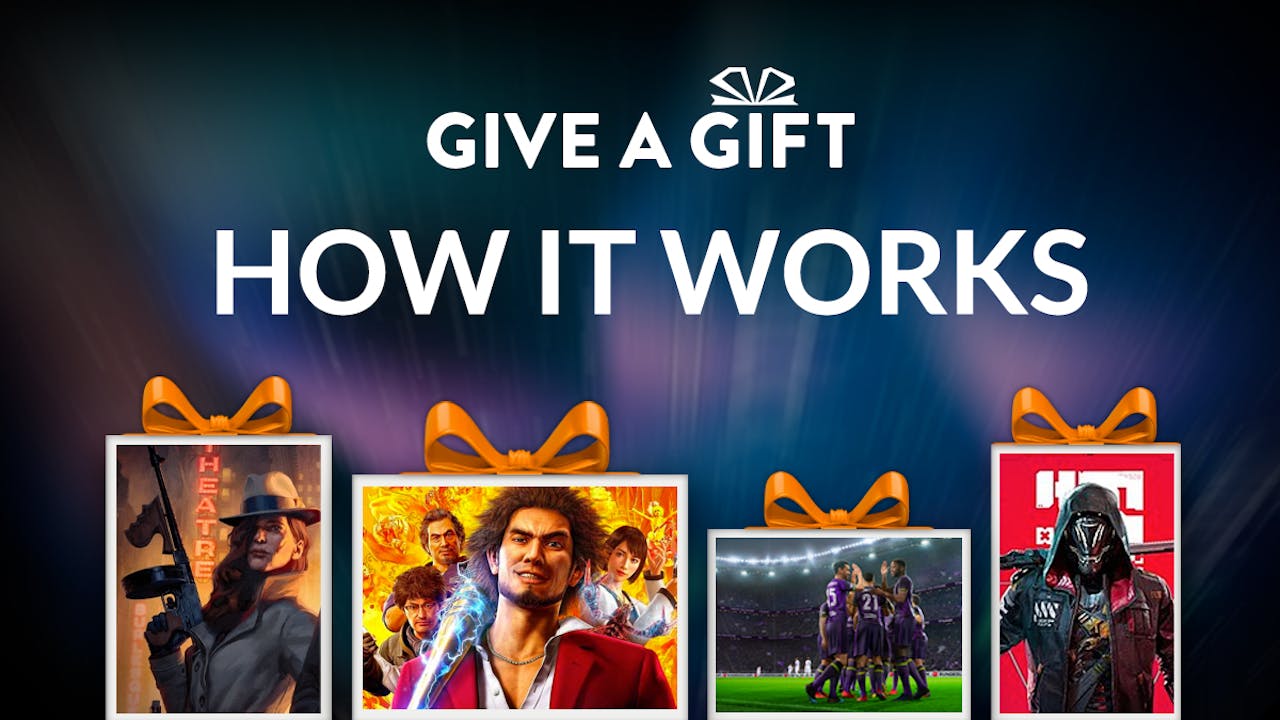 It's the Holiday season, a time for celebration and coming together as family and friends to enjoy the festivities.
This time of year also sees many of us buying and giving gifts, big or small, to show our appreciation for one another. If you're a regular shopper for great deals on the Fanatical Store and want to purchase and gift products quicker and more effectively to loved ones and fellow gamers, we've got you covered.
Introducing Give A Gift, our new site feature that allows you to send game keys and more to your chosen recipient for a digital festive treat. Want to know how it works and how you can gift a game this Christmas? Check out the information below!
Either watch this video or keep reading below to find out more:
The first thing you'll need to do is add your chosen product/s to your cart. This could be the latest AAA and Indie Steam PC games, exclusively curated bundles or eBooks - it's your choice!
Once you've selected your preferred products, head to your cart. Here, you'll see you chosen products, a Cart Summary of the full price and the amazing deal you've saved for shopping with Fanatical, and the total amount.
Just below the total amount, you'll see a little giftbox icon and the text 'Gift this order'. You'll then need to simply fill in your friend's/recipient's email address, your name and any message that you'd like to send - then click continue.
Once you proceed to checkout and pay for the transaction, and it's approved, we'll immediately send an email to your gift recipient. You can also view the gifted order in the Order History & Keys section of your account, and you can amend any details from your Account area if you need to!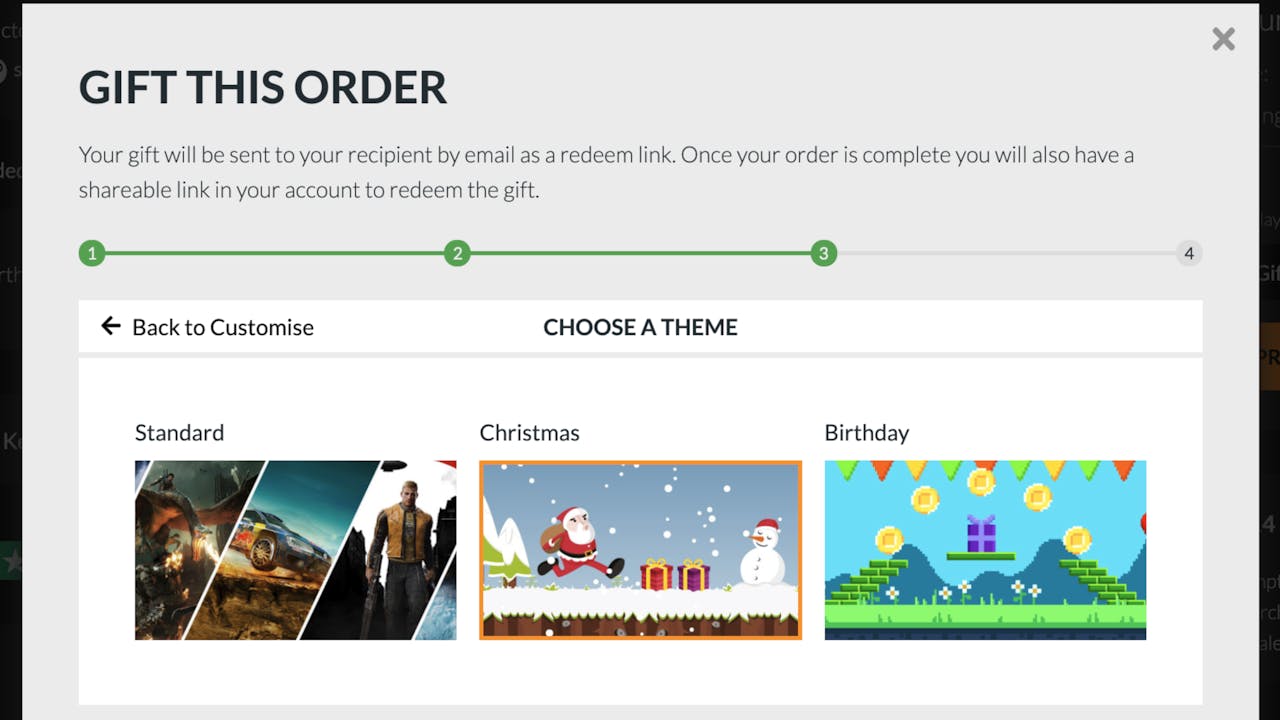 Brand-new feature - Theme your gift!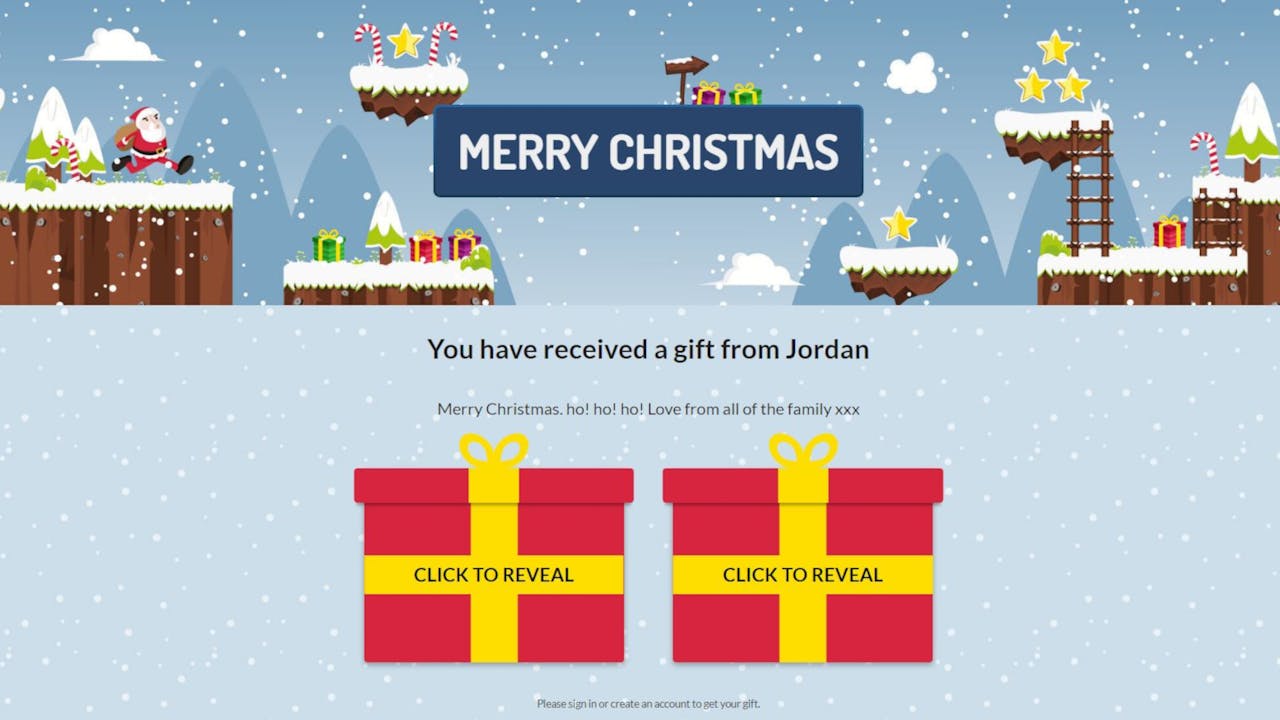 Our elves have been busy working away in the workshop to add a fantastic new feature to the Give A Gift mechanic, you can now theme your gift!
If you wanted to send a festive game or eBook gift to your friend or family member, you can choose a Christmas theme and personalized message to spread some cheer. There's also a Birthday theme available in case you want to give a gift after the Holidays - or maybe their big day lands around this time of year, and you want to make it more personal.
For Give A Gift terms & conditions, please visit our support page.
---
---
Share this post