How to sync your Steam Wishlist with Fanatical Assistant
By Sam Jones
- 30th Jul 2018
Games
Easy guide on making the most from your new browser extension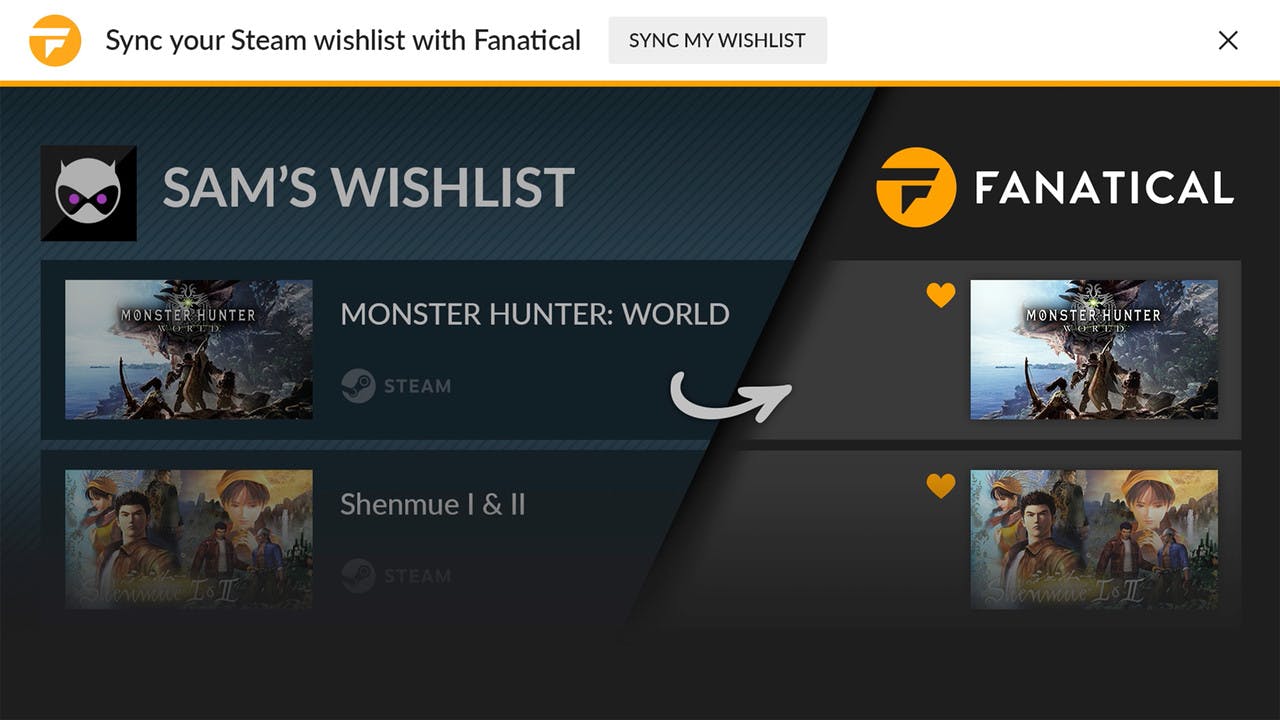 One of the great benefits of installing the Fanatical Assistant extension is that gamers will be able to sync their Steam Wishlist over to Fanatical, so that you never miss a deal again.
It's something that our customers have been asking for, and we're so happy to finally deliver it.
Below you'll find a video detailing all the benefits of Fanatical Assistant, and instructions on how to sync your Wishlist.
First things first, you'll need to install your handy browser buddy, so click here to install Fanatical Assistant for Google Chrome or click here for Mozilla Firefox. Once you've installed Fanatical Assistant, head over to Steam and log into your account.
From there, you'll see under 'Store' that a there's a drop-down menu that contains the word 'Wishlist' - go ahead and click that.
Right, you've arrived at your Wishlist, and if Fanatical Assistant is installed and ready, you should get an automatic notification at the top of the screen to sync your Steam Wishlist over to Fanatical. From there, all games featured on your Wishlist that are available on the Fanatical Store will transfer over - while other games not currently available will not be transferred - but don't worry, they won't be deleted and will remain in your Steam Wishlist.
Your Fanatical Wishlist can hold up to 5,000 Steam games, so don't worry about filling it up too quickly!
Within your Fanatical Assistant, you can also turn on settings to ensure that games in your Steam Wishlist that you've already purchased do not transfer over.
Remember, Wishlist Sync is just one of the awesome features that Fanatical Assistant has to offer. Unsure about something or need more help? head over to our Customer Service page.
---
Share this post