How to Use Your Ambient Music Bundle
What's that you hear in the background? It's ambient music.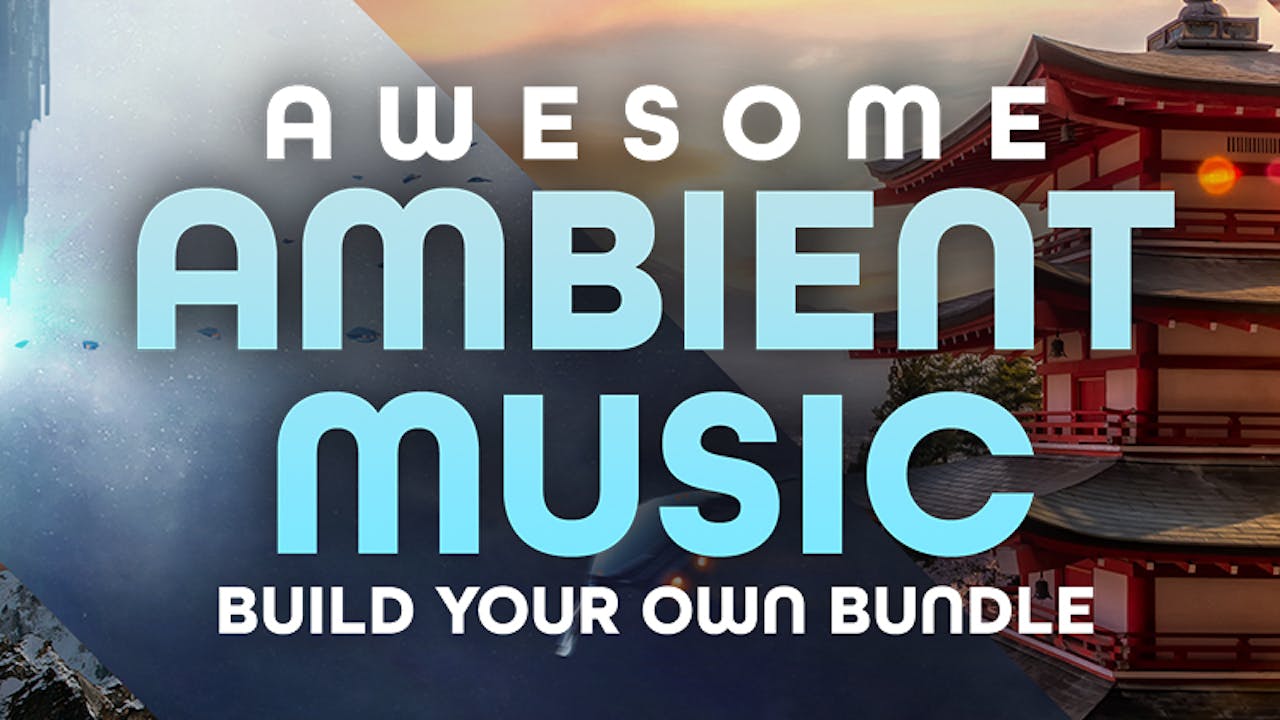 With some previous bundles we've tried to give you a bit of everything, but this time we're focussing with the Awesome Ambient Music Build Your Own Bundle. If you're unfamiliar with the term "ambient music" then you might be stuck with what you could even use the content of this bundle for! But don't worry, we've got some suggestions.
So What Is It?
Ambient music is defined by Wikipedia as:
"Ambient music is a genre of music that emphasizes tone and atmosphere over traditional musical structure or rhythm. It may lack net composition, beat, or structured melody. It uses textural layers of sound which can reward both passive and active listening and encourage a sense of calm or contemplation. The genre is said to evoke an "atmospheric", "visual", or "unobtrusive" quality."
Think of it as background music, the kind that underscores a scene in a TV show where characters are just talking to one another. And you can get up to 50 packs of high quality loops to use in your projects.
What Can You Do With Ambient Music?
The main thing I notice when watching YouTube vlogs is when there is no background music. Just a simple tune to play while the host takes a breath, to fill in the awkward silence. Sure, not all hosts need it, but those that do can drop subscribers before they know it! Using licensed music is always a minefield that content creators stumble through, but with the 100% royalty-free tracks in this bundle there's no fear of YouTube Content-ID automatically claiming it!
Along those same lines is social media. Recorded something weird? Maybe you'll get more likes if you upload that video with some graveyard ambience? Showing off a snowman without the ambience of a frozen tundra might be good, but with it it ironically becomes fire!
They can also be used in original music track production if you're musically inclined! Drop some hot beats over nature ambience, if that's something that works. I'm clearly not musically inclined.
Indie games are another thing that can be made or broken by music choices. A poorly chosen rainforest ambience in your sci-fi space game? Players are instantly taken out of the gameplay. But from beaches to dinosaurs, dragon lairs to marshlands, the Awesome Ambient Music Build Your Own Bundle has something that can fit your environment and add some atmosphere.
---
---
Share this post