How No Brakes Games created Bob's funny little world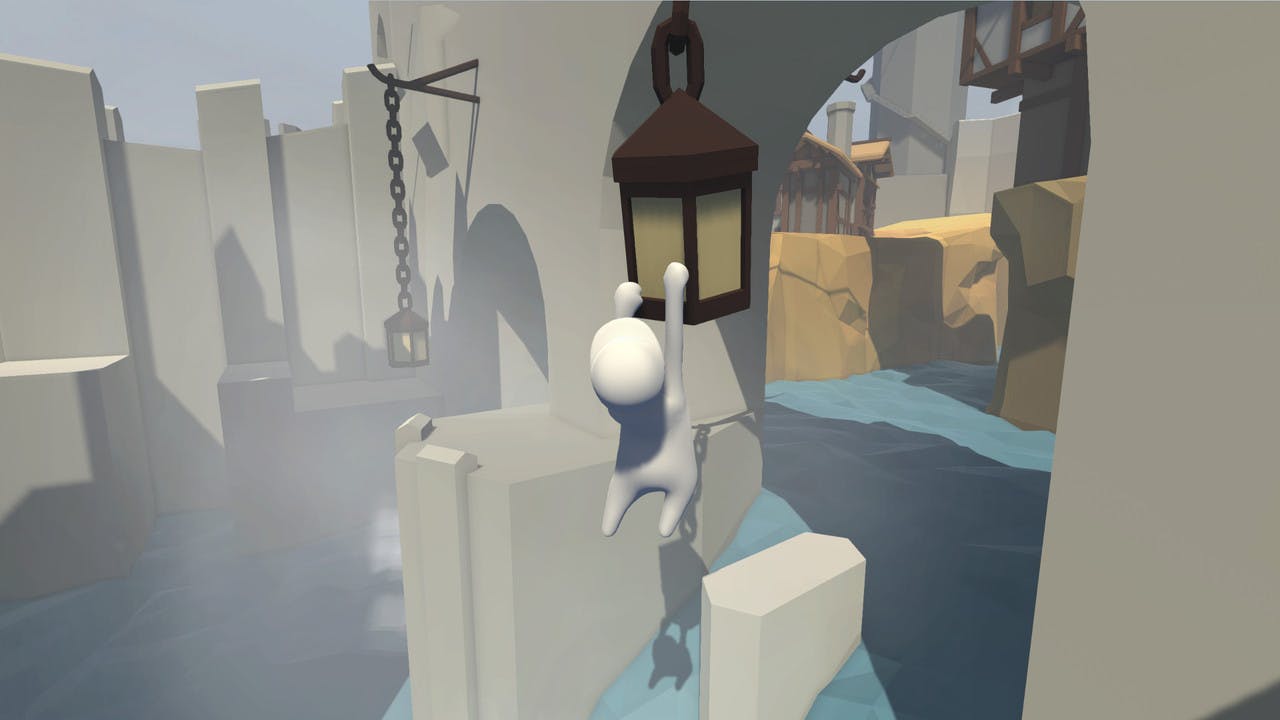 Fall flat on your face in Human: Fall Flat. Stumble about like a drunk Playdoh man trying to accomplish absurd tasks - now with online multiplayer and
There's a key word at the heart of Lithuania-based No Brakes Games' success with its popular multi-platform game… stumbling.
As a noun it's a 'slip or blunder', as a verb it's the 'to discover or meet with accidentally or unexpectedly', both of which relate to the physics-based puzzle game Human: Fall Flat. This is, of course, meant in an entirely positive manner – for who would have foreseen the developer unexpectedly stumbling upon a gem of the Steam PC and console world with the introduction of Bob, stuck in a dream-like realm where he must complete various puzzles in order to escape.
His drunk-style walk, stumbling around levels as he clings to a wrecking ball or ledge, makes the gameplay very different to a lot of games out there – and that's most likely the reason why so many have loved playing it.
Speaking exclusively to Fanatical, Tomas Sakalauskas – head of No Brakes Games – talked about how Bob and the world of Human: Fall Flat came together.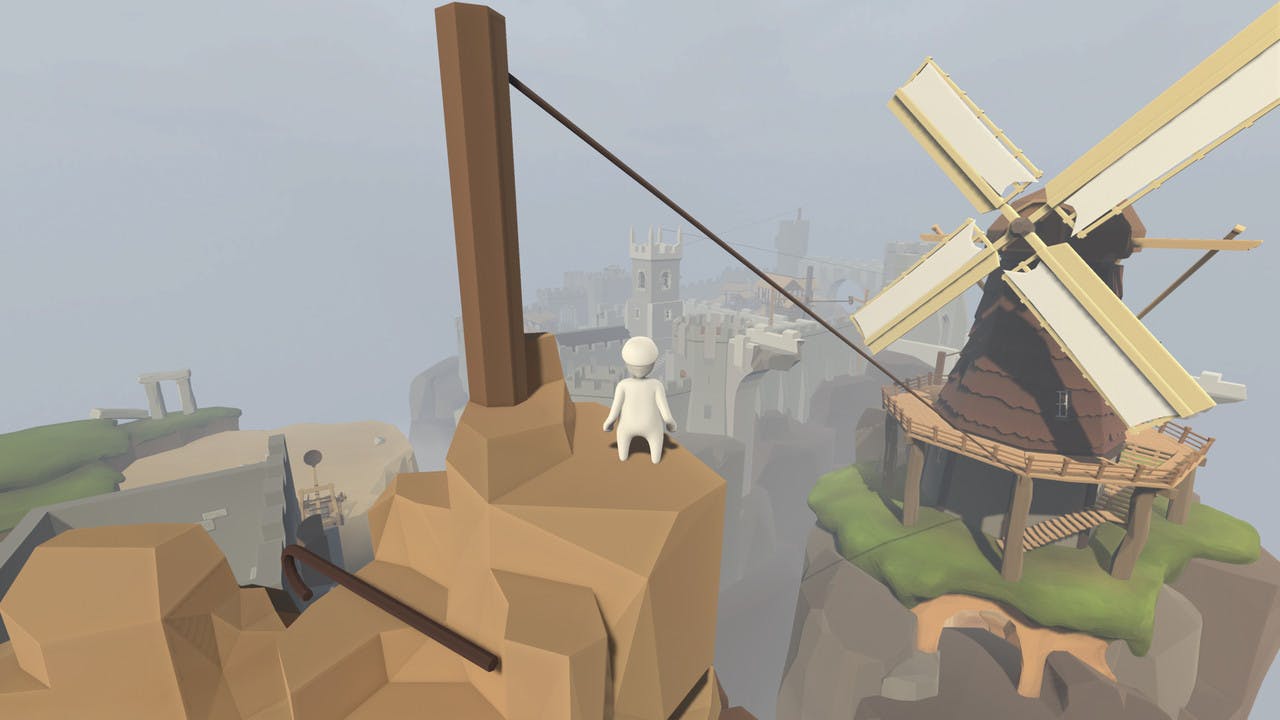 "The game has started as a tech prototype for new type of controls," says Tomas. "The goal was to manipulate each of the hand independently using Intel's RealSense camera. But it quickly became obvious that keyboard/mouse or controller are better fit for the job.
"Having the initial character controller, I started looking for game mechanics and decided to go with a mix of Portal and Limbo. Initial playtests have shown that players want to work around the puzzles more than solve them, so I started making bigger, more open levels.
"The character inspiration is the clipart white man – he's so abstract and should not stand between the player and the game, hopefully allowing better immersion. You don't play as 'Bob' you are 'Bob', even more with the customization."
The game, published by Curve Digital, has been very well received by gamers since its launch back in 2016, what with its quirky protagonist and hours of gameplay – giving players a range of objectives within each level with some hilarious outcomes. We asked Tomas what makes physics-based games so popular.
"I think it's emergent gameplay," he says. "Physics-based games use very familiar system as their core – gravity and physics. Players can easily imagine the outcomes of their actions and they can build their own gameplay on top of that that is nothing like the others have played.
"Yet, even in real life, physics does not always end up as you've planned, providing sometimes unexpected, but believable feedback, that players are so keen to explore."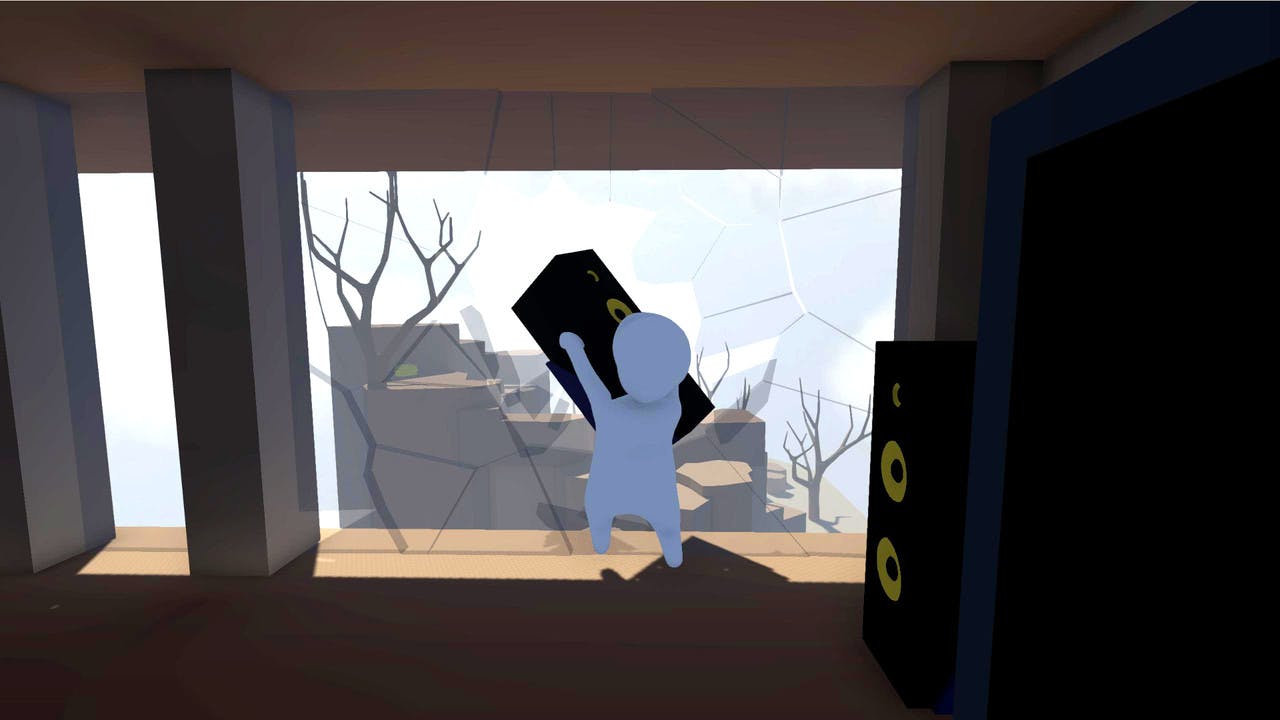 Having worked on previous projects such as Pocket Sheep and Signals, Tomas admits that Human: Fall Flat has been the biggest and longest game that he's worked on.
"Pocket Sheep was a hobby project," says Tomas. "It started as an experiment of crowd AI, but playing with the agent was quite fun, so it grew to the full game. We knew what we wanted to make, but had to change technologies many times throughout the process.
"By the time we were ready to ship the initial version, premium mobile games were already fading away as a business model. We spent more time looking for ways to make some money from a game that everyone seemed to love than actually working on the game itself.
"Signal was very quick project, implemented using strict and predictable production process. I came up with the idea while teaching Game Design to my students and made a paper prototype on-the-fly demonstrating the playtesting concepts.
"Human: Fall Flat is a living project – I never know where am I going or where it will end up. Everything happens spontaneously, reacting to community feedback, seeing their playthroughs.
"There were certain technical challenges, that I had to solve. Many new things to learn, including 3D modelling.
"I got up and went to bed for three years with this project. It was the most difficult one, but the most rewarding as well."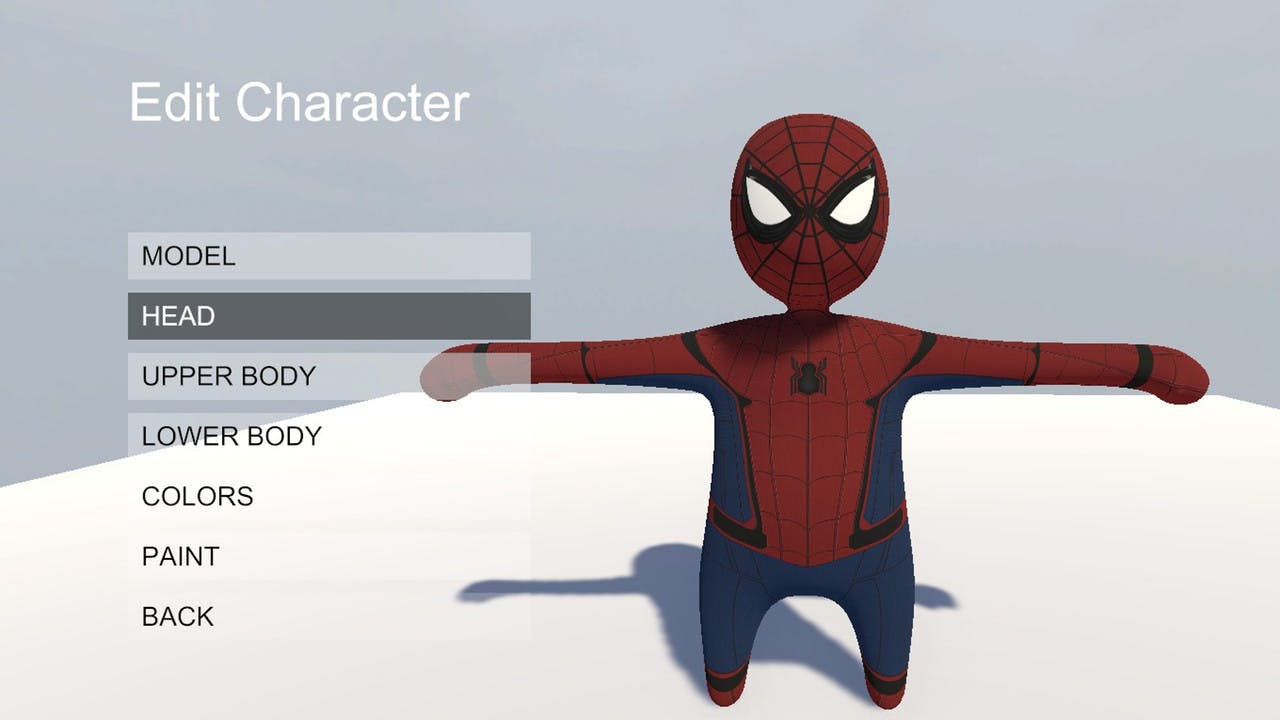 It was a specific area of community feedback which led to the addition of 8-player co-op, as well as the skins feature – which allows players to create their own designs for Bob and even share them with others.
We asked Tomas what it's like to see players share videos of up to eight 'Bobs' running around in often comical fashion, usually throwing each other off the side of the map.
"I keep watching the videos of the game and I laugh or smile throughout most of the videos," he says. "It's incredible how different and fun the game becomes when players add themselves to the experience.
"Each skin is unique and is used to express the player. Of course, skins that received a lot of attention and time from the creators are usually the most impressive. It's always fun to watch familiar characters from other games or TV being recreated in the game."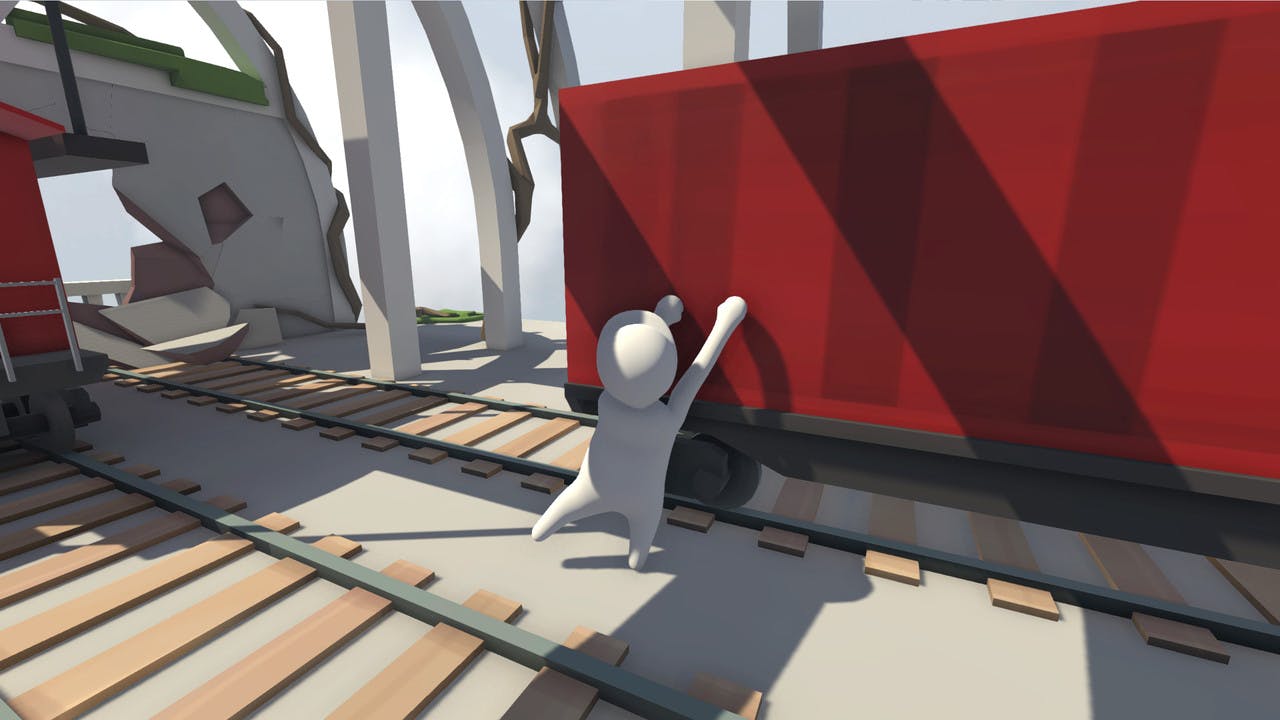 It's clear that Human: Fall Flat and its overall structure is based upon the players' experience, and how the developer can further improve and expand on that experience in a timely manner without sacrificing the quality.
"There is no roadmap as such," says Tomas. "I try reacting to player feedback. Currently I'm looking for ways to improve the workshop functionality.
"Being a solo developer, I can't keep up with the demand for new content, so the obvious choice is giving the tools to the community to create their own levels.
"Other things include constantly improving the controls and the feel of the game."
---
---
Share this post