If it were up to me, we'd amalgamate cosy with everything at least once!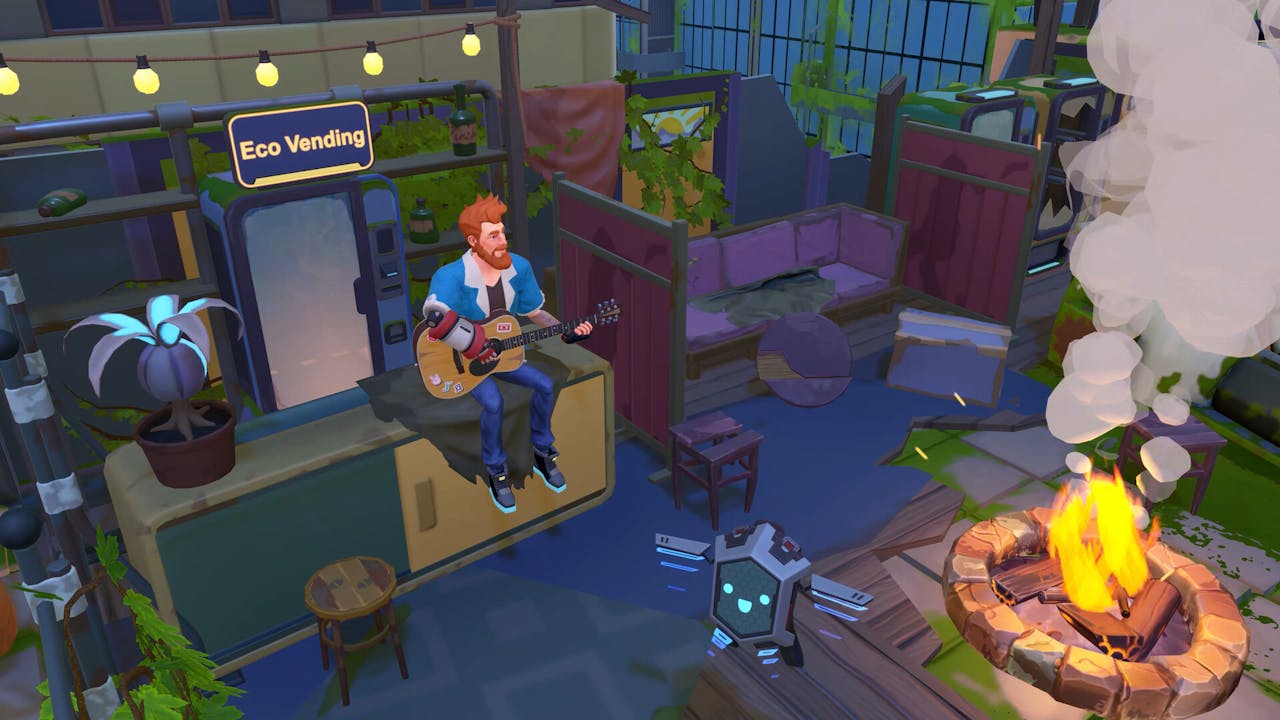 I Am Future: Cozy Apocalypse Survival does a great job at summarising what you can expect from this upcoming title developed by Mandragora and published by Tinybuild — a fantastic new spin on the survival genre that promises to add accessibility and cosiness to both newcomers and veterans. Does the game deliver the promise, or does it stagnate? Let's find out!
Thanks, Hungry Bird!
The game starts off after a short and humorous cutscene that shows us how our protagonist gets woken up from his hypersleep by a hungry seagull. As he wakes up, the machine lets him know he's been asleep for six years and six months, and because he wakes up disoriented and amnesiac, he has no idea it's premature!
Right off the bat, I Am Future shows its survival craft roots, as the first few tasks are all about finding your mechanical arm's accessories to dismantle the mess around you to get crafting materials... and you learn to do this all thanks to a sassy talking fridge who claims he used to be human.
With Your Own Bare Hands!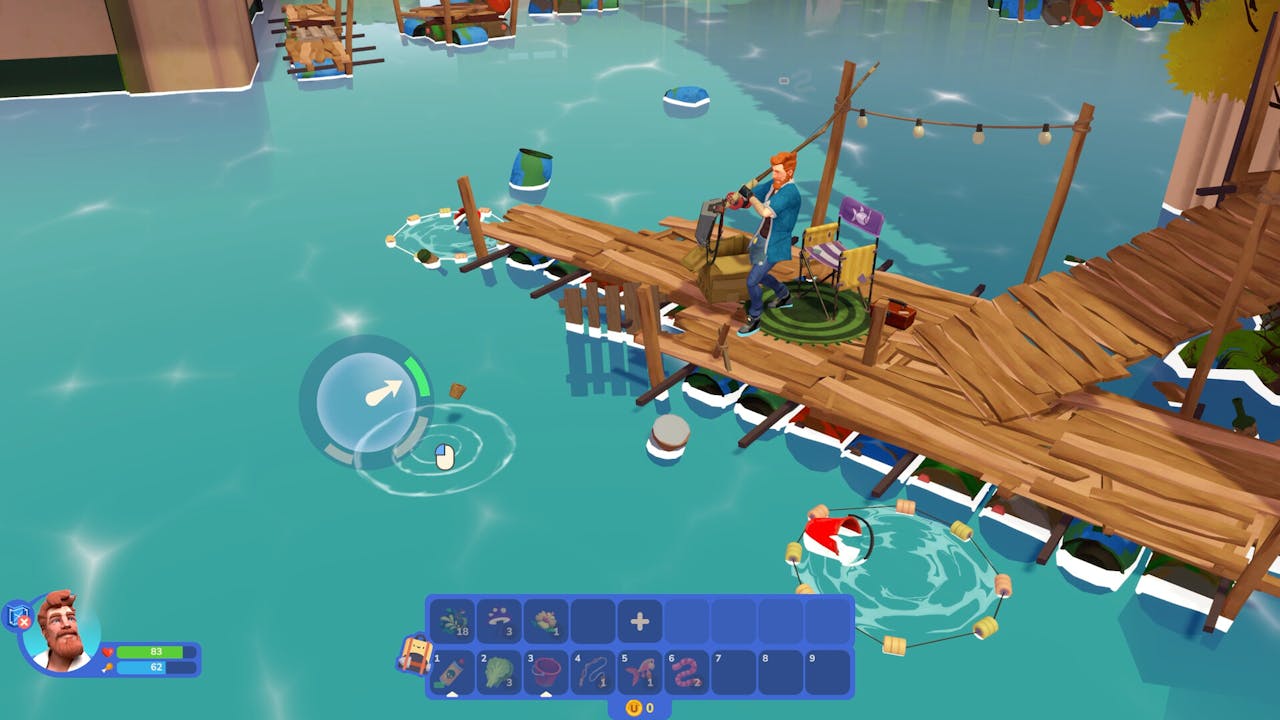 One of the first things that smit me about the gameplay was the hands-on approach Mandragora took about clearing up the world. Although some things can be dismantled by just holding down the interact button, a lot of them have some sort of non-punishing minigame you have to do in order to get materials, such as pressing A and D to mimic a slicing motion when gathering wood! This can be seen in the Hammer we unlock later on, which depending on how well you hit the timing to let go of the prompt, you'll need fewer hits to dismantle items.
I don't know if the developer plans on adding energy levels down the line, but for the moment, I Am Future doesn't force you to sleep or stop cleaning up because of lack of energy, as the only things you have to keep in mind are your life and hunger bars. I thought this fit quite well with the cosy theme, as the lack of punishment meant I could walk around cleaning up my to-be-perfect home without worrying about running out of energy and passing out like in most farming sim titles.
Shortly after the game teaches you how to interact with the area, dismantling and creating things from the materials, you unlock the next part of the rooftop. Here, you'll find access to more plants to harvest and items to break apart, but most importantly, you'll find your very first reliable food source: fishing.
Aside from getting you a nice meal and making sure you don't have to worry too much about starving (although there's still a risk if you're overly forgetful like me!), fishing will also help you get other valuable items like Plastic and Scrap. These are the baseline for many craftables, so it comes in handy to visit now and again to stock up on that until there are more reliable ways to do so!
Tit for Tat!
Additionally, right beside the grumpy fridge, you'll meet another machine, ECOmate, who trades in all sorts of collectables (like fish and mushrooms) for a few useful goodies. These vary from a Disco Dancer Shirt and Fertilizer to an Inventory Cell that helps expand your carry capacity and a new tool for your hand, the Hammer.
Once you've passed the tutorial by creating a Workbench and learning how to manoeuvre around your tools, the real game begins. I Am Future has a gameplay loop that heavily relies on cleaning up the messy area, crafting better tools and items, and then unlocking even more places to explore for new features — such as the ability to go out scavenging — and objects.
Aside from relaxing and crafting, the game also has you unravelling the story of what happened through the expeditions and unlocking new areas of the rooftop. In the first scavenge run, for example, we get to meet Mary, a jukebox who used to be a beloved celebrity, and Stan the Hoarder, a TV who will happily sell you all sorts of goods with the currency you collect via mining.
Nice to Meet You, Robot!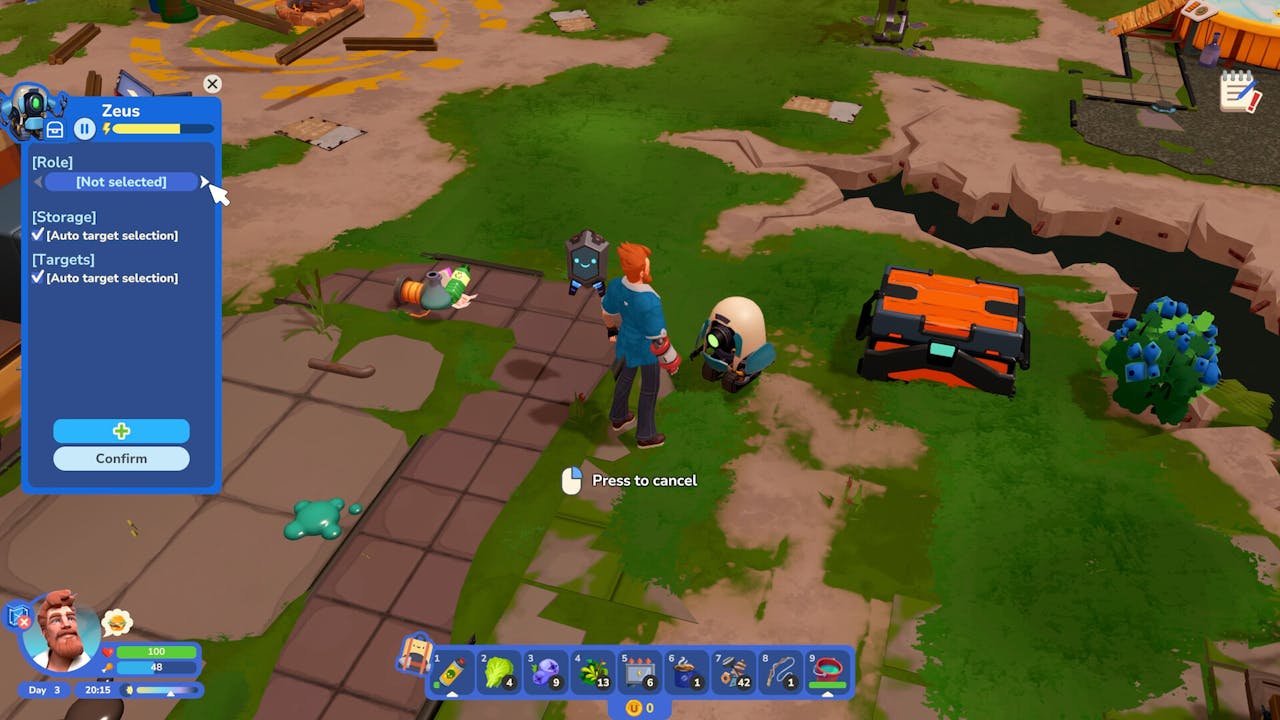 Aside from collecting useful items and trading, we'll find sites of interest on the expeditions that contain important information about the past. These can be visited through the little robot, which allows us to move around and inspect different items! While there wasn't too much to uncover yet in this early build of I Am Future, it gave me enough insight to know how it works, and I'm very excited to further explore the silly yet mysterious story hidden behind the protagonist's amnesia!
Although I was quite excited to try this game out because I'm a massive fan of both the survival genre and relaxing cosy games, I was worried it wouldn't amalgamate properly. Thankfully, the team over at Mandragora did a fantastic job, as once the game opened up, I found myself getting lost in sprucing up my home and hoarding all sorts of materials. This is when the game really shines, as watching the area expand through hard work, cleaning, and exploring definitely offered a fantastic game to jump into when I wanted to sit down and relax but still feel productive.
There are some things here and there that could use some polishing, such as the tight inventory at the beginning of the game and the toolbar, but considering I Am Future: Cozy Apocalypse Survival is only coming out in Early Access, it's already quite wonderful! The gameplay is fun, the crafting has a nice progression, and the amalgamation of survival and cosy was easily accomplished by Mandragora through the crafting-based gameplay.
I had a lot of fun previewing this upcoming cosy title, and I don't see how I'll be putting it down any time soon! So make sure to check it out if crafting survivals and humorous dialogue is up your alley!
---
---
Share this post