Incredible Indie games releasing in September
There are more than just AAA titles launching this month that will scratch your gaming itch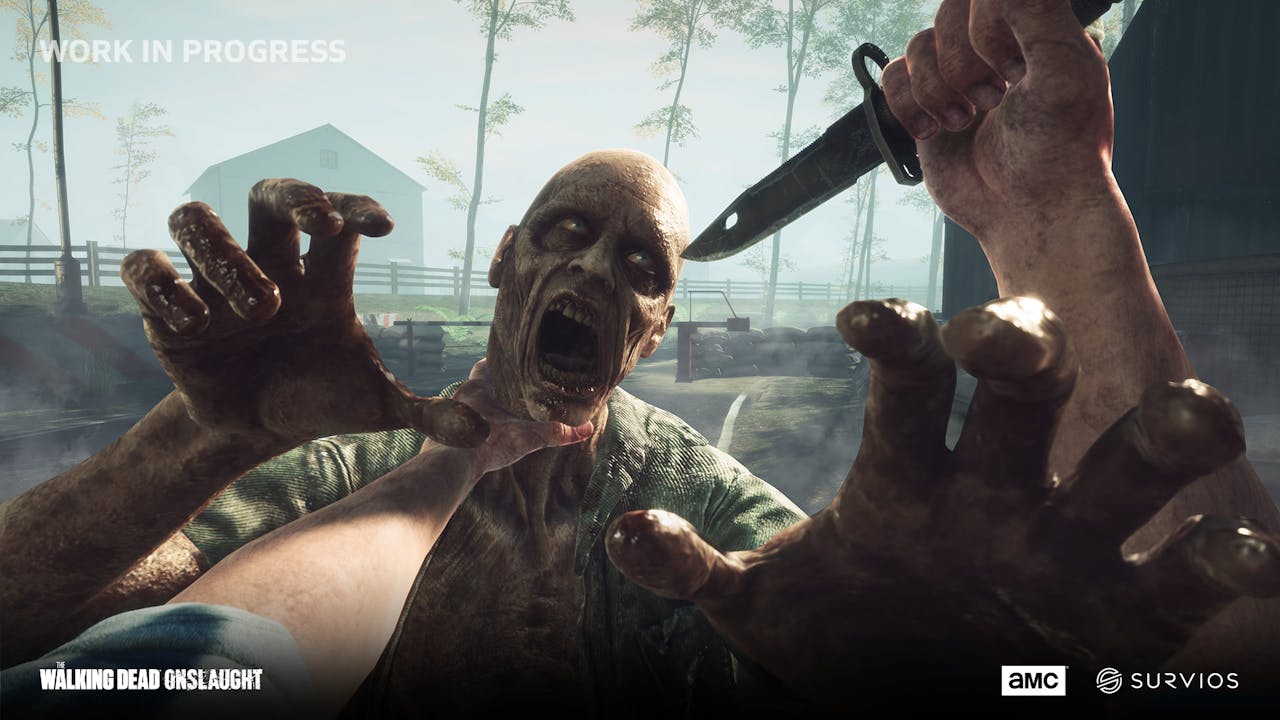 Here at Fanatical, we love our Indie games. From curating great bundles to deals on the hottest new releases. We enjoy all types of games and there are few more creative than those produced by Indie developers.
September is looking to be a great month for lovers of Indie titles with a Virtual Reality game based on a popular TV show, a rock-heavy rhythm shooter, and much more coming out. In this blog post, we will be going through our picks of the upcoming Indie games so you can add them to your wishlist!
Craftopia - September 4
Capture animals, farm, build, and do whatever you want! Cratopia is a multiplayer survival action game that allows you to play your way.
With a sandbox world full of dungeons, animals, and materials you can play the way you like. The only thing you better watch out for is the survival elements! Don't get caught out by not having enough equipment when leaving your town, or run out of food else it could be deadly.
Within Craftopia you will not just play the way you like but also be able to look the way you like. There is character customization that includes gender, hair, and even face paint! Plus, you have over 100+ skills to learn, meaning that no two players will be the same.
The game can be played single player but if you want to jump on with friends to build factories, catch fish or explore dungeons then you can too. Of course, you don't have to be collaborative with PvP also possible in the game.
Inertial Drift - September 11
The prologue, released in June, has seen a Very Positive review rating so far on Steam. With an 85% positive score, the retro drifting game has been praised for its 90s aesthetic and momentum-based driving by players.
Utilizing twin sticks, your aim will be to drift through the 20 tracks in the fastest possible time. Too much movement and your car will slide off the road or spin, but too little and you may just go head first into a bend. With 16 individual cars that all have unique characteristics, Inertial Drift won't just be about mastering the controls and learning the tracks but also becoming proficient in the cars too.
The game will have a single-player story mode on launch where there's a mix of races, head-to-head, time trails, and style showdowns to tackle. The challenge doesn't stop there though as there will also be local multiplayer to prove you are better than your friends.
BPM: BULLETS PER MINUTE - September 15
What do you get when you mix DOOM with a rhythm game? BPM: BULLETS PER MINUTE is the answer. With a fast and frenetic game style where you can double jump, dash and rocket jump through the level, the game is a blast of the past but also feels totally new.
Within the game you will be shooting to an epic rock soundtrack in order to reach the end of a randomly generated dungeon, all whilst collecting different weapons, abilities and items. These items give you additional buffs and with over 40 in the game, you will have to balance your character to make sure you can perform dance-like sequences of attacks with maximum efficiency.
The game looks seriously fun for a shooter fanatic and with 7 bosses, plus a final boss, you will have to channel your inner rockstar to overcome the enemy.
CastleStorm II - September 18
The sequel to the highly-rated strategy game, CastleStorm. You will be returning to a classic fantasy land full of medieval madness in two story-driven campaigns.
Conquer kingdoms with 4X tactical strategy, before engaging in battle as you control a cast of whimsical characters, including a vampire, to victory (or defeat). It won't just be your soldiers that are out of the ordinary with headless horsemen and zombie sheep facing off against you.
CastleStorm II may be a mix of genres with tower defense and projectile warfare thrown in for fun. The genre mashup that works very well and contains a metagame of strategic conquest that is not just different to anything else on the market, but very enjoyable too.
This is the Zodiac Speaking - September 24
Based on a never-captured American serial killer's story, This is the Zodiac Speaking is a thriller-horror game based in a stylized 1970s California. Stylized as a vintage film with gloomy locations and atmospheric, film music, the game is the story of a person who survived the attack of a psycho killer.
As a journalist, you receive a phone call from the Zodiac killer which sets you off on a story to find evidence. You will use stealth and detective mechanics to unravel the details of the murders.
The game also has alternative endings which will you have to uncover by replaying the story.
The Walking Dead Onslaught - September 29
A new virtual reality game based upon AMC's popular The Walking Dead franchise ends the month.
The Walking Dead Onslaught is an all-new story in the award-winning universe. Play as popular characters from the TV show with Rick, Daryl, Michonne and Carol all playable within the chapters of the game.
Within the game, you will be looking to rebuild what remains of Alexandria after the war with the Saviors finally comes to an end. To do this you must embark on Scavenger runs, trade-in resources to grow your community, and upgrade your player stats.
Of course, there is the fighting with 24 ranged and melee weapons to take down the walkers with. Each of these can be modified and customized to suit your combat style. In the immersive Virtual Reality setting too, these encounters are scary and get your heart pumping.
---
---
Share this post