Insane Flash Deals and epic savings on AAA & Indie Steam PC games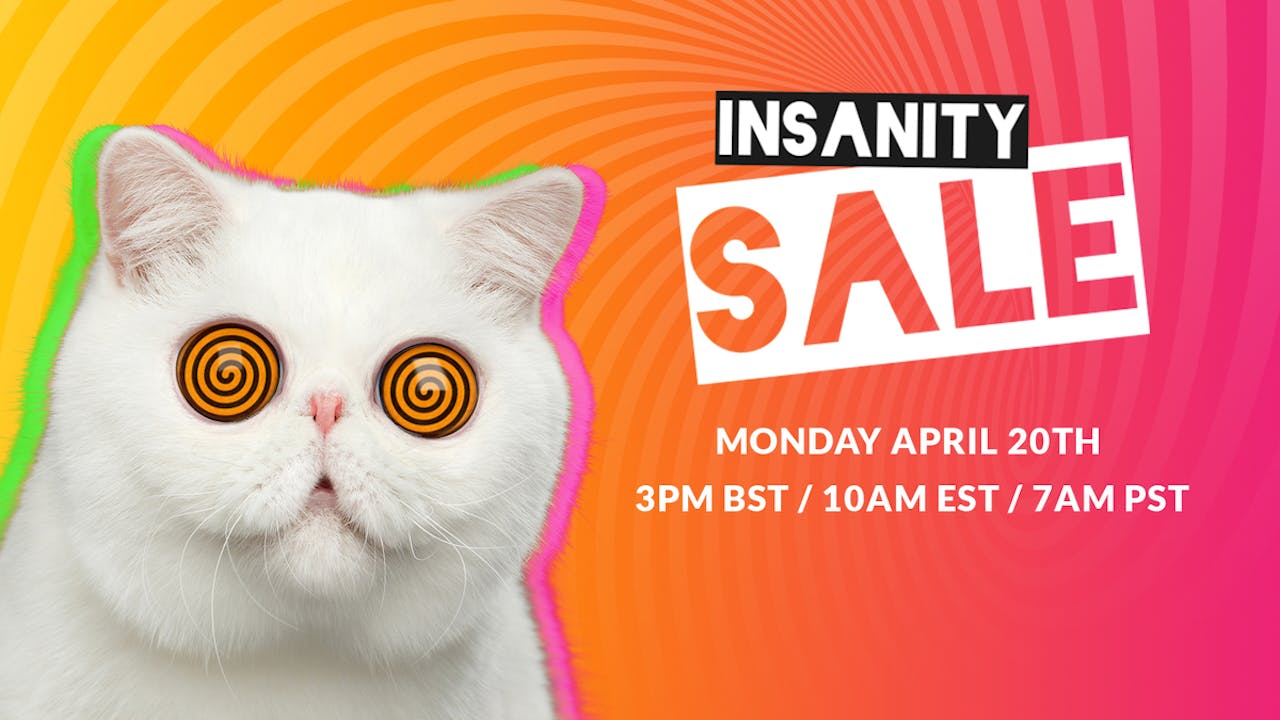 Look into the crazy swirling cats eyes... you're not feeling sleepy, you're primed and ready to save big on games with our new Insanity Sale!
Kicking off on April 20th at 3pm GMT, our crazily good Flash Deals will be bringing you some of the biggest AAA and Indie games, alongside some top deals on popular titles from renowned publishers.
Better still, we'll be bringing you a brand-new, exclusive bundle next week... we can't tell you much about it right now, but it's worth taking a look at. If you're in the mood for some great savings on games right now though, don't worry as there are also hundreds of games on sale right now, so be sure to check out the latest deals on the Fanatical Store... you'd be crazy not to!
The lockdown isn't going away anytime soon, so why not sit back and enjoy some new games to play. Remember fellow gamers: Stay home. Stay safe. Play games!
---
---
Share this post